Our first birthday party is but a few days away, and we have an awesome line-up of bands to entertain us throughout the evening this friday at The Oval Tavern. It's free entry, and we want you all to come down and raise a glass, while also helping us raise money for homeless charity Croydon Nightwatch.
We had a wee catch up with the bands and got them to share some of their music with us to get you in the groove for Friday, but first, a bit of a recap on the last 12 months.
It's one year on since we posted our first articles, 'An Alien in The Cronx' and 'Croydon: Crap, Concrete or Quirky'. The last 12 months have certainly been filled with exciting new local discoveries from pop-up saffron and mushroom farms to beer blessings and rooftop cinema. And of course not forgetting the amazing work done by our local galleries, bringing cutting-edge artists to our fair borough, as well as engaging with the community and supporting home grown talent.
When we started out we had no idea whether we'd find enough cool and quirky things to write about, and would people even care? But the more we looked, the more we saw, the more we wrote, the more people liked, shared, and engaged with our content. We've grown at a rapid rate, but this is only the beginning – year 2 will see us expand into new areas and formats, so watch this space to see what unfolds!
Now, onto the celebrations: bands, bands and more bands! Here's our birthday party live music lowdown.

Mothers of Memphis: on stage 8.20pm
Delivering tunes that nod towards rock 'n' roll, a smidgen of blues, and a hint of country, this band certainly grabs your attention. I've seen them play a couple of times now, and can truly say that this band does not disappoint. Think Ramones meets the Blues Brothers but I think the band explain it better.
Croydonist: If you could pick three bands and pop them in a blender (not that we would ever really do anything that violent), mash them up to create your sound, which bands would they be?
Mothers of Memphis: Probably The Ramones and Creedence, with a bit of New York Dolls and Hank Williams thrown in. Something your readers should know is that we aren't mothers and we're not from Memphis… the original Mothers of Memphis were a moral vigilantes group in the seventies who tried to save the kids of the American South from the evils of New York punk music – Can't say we agree with them but we love the name!
Croydonist: What's on your turntable these days?
Mothers of Memphis: Loads of old rockabilly music! The only CDs we get these days are the ones we pick up at gigs, so top of the pile right now are the Penny Black Remedy, Hallelujah Trails, Healthy Junkies, Bugeye (Croydonist: hey that's my band) and The Most Ugly Child.
Check out Mothers of Memphis here and here.
Next up on the bill for our birthday bash…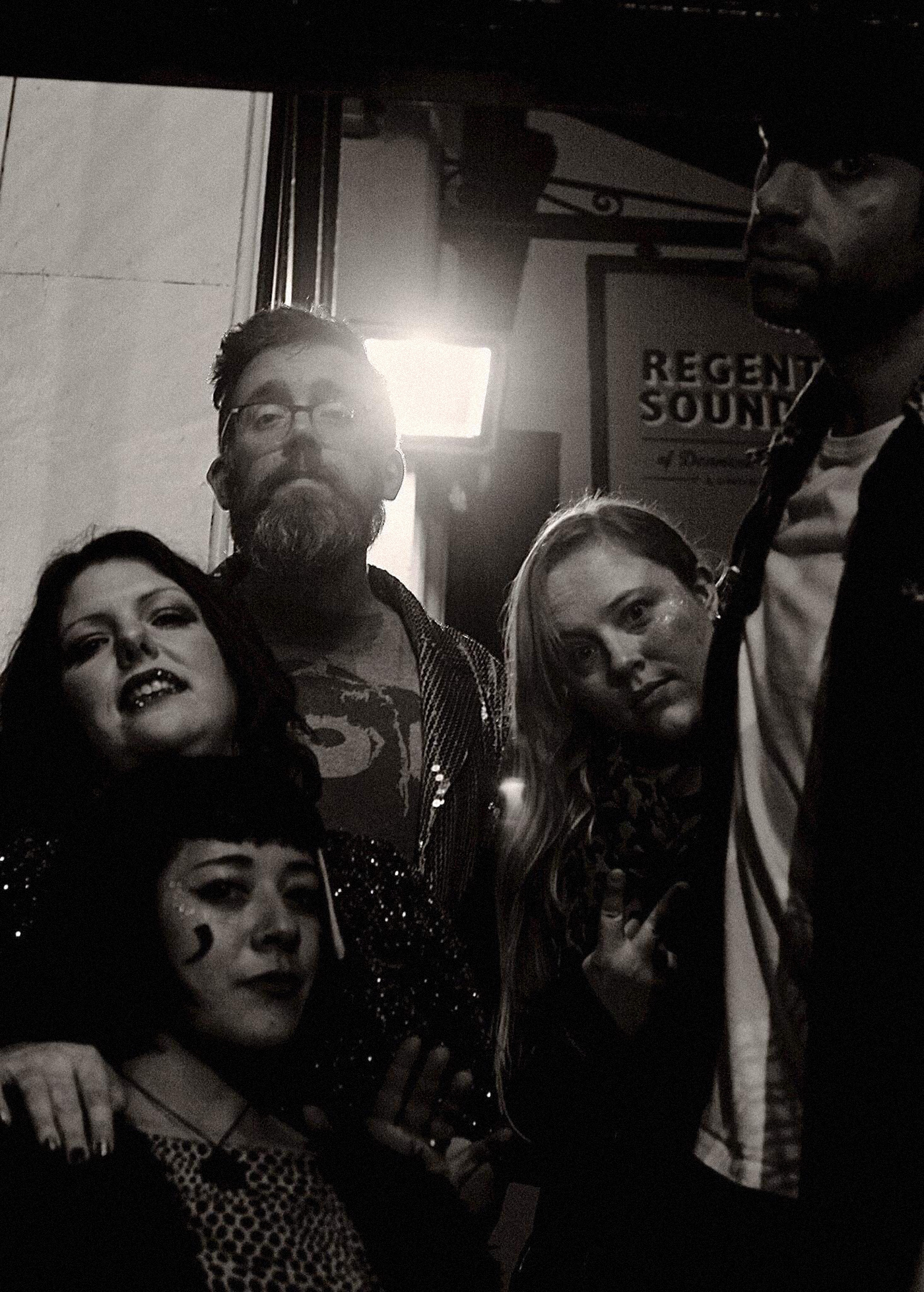 GUTTFULL: on stage 9pm
Political spirit and humour to boot, this band are shaking things up and bring a freshness to the ever growing return of the underground punk movement that's reaching boiling point in Britain's live music venues.
Croydonist: A scientific experience is about to take place, one which recreates the sound of GUTTFULL, three bands are needed to make the experiment work. Which bands would you pick?
GUTTFULL: The slits, X Ray Spex and Luscious Jackson.
Croydonist: What's pumping out the stereo these days?
GUTTFULL: Between my kids playing Disney tunes during the day and my other half playing hardcore punk bands during the evening, I don't get a lot of stereo time at home! But when I do, I'm still playing the LOUD WOMEN Volume One album on repeat – there are so many of my favourite bands on there, like Petrol Girls and Dream Nails.
Croydonist: Here's your chance to shout about all the things, well some of them, that you think our readers should know. Three, two, one, GO…
GUTTFULL: We've got a few gigs coming up in London so be sure to like our facebook page. We are playing the Ladies Take the Stage festival in July and LOUD WOMEN Fest in September. Hopefully we will be recording our first album soon too.
Check out GUTTFULL here.
The third band on the bill and one I discovered while playing a festival in Scotland, is the mighty Kath and The Kicks.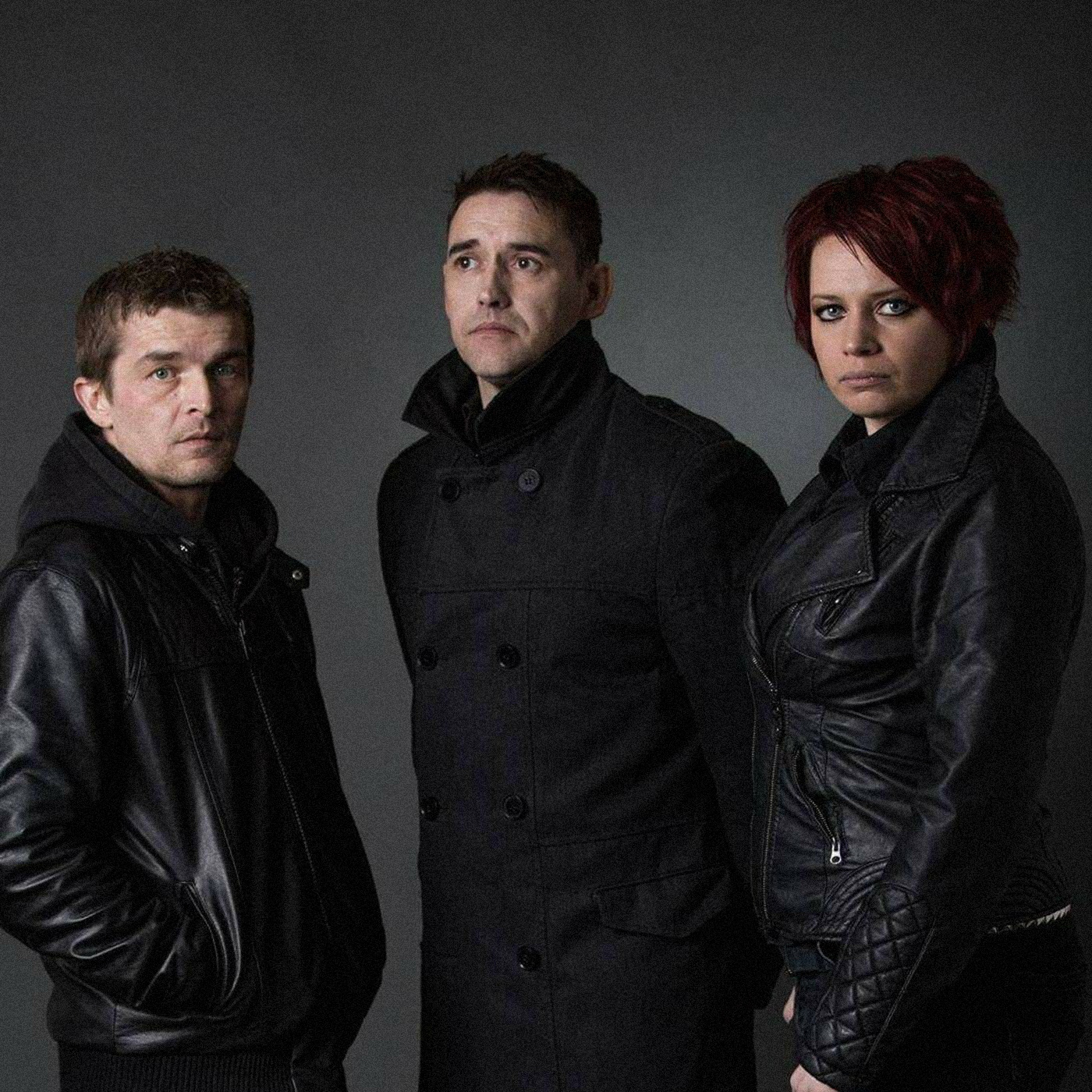 Kath and The Kicks: on stage: 9.45pm
Hailing from Leeds, this three piece pack a punch as hard as the Noisettes' first album (not the super commercial album with Saturday night people, the proper rock one that came before that), Skunk Anansie but also with a bit of early White Stripes. Kath Edmonds' vocals soar above grungy, dirty rock guitar riffs, but with a melodic, sometimes angry, sometimes sweet tone that's completely captivating from start to finish.
Croydonist: First of all, a massive thank you for coming all the way from Leeds to play at our birthday bash. You've been very busy the last few months with gigs up and down the country. What's next for you guys?
Kath: We're finalising our new EP and making a music video for our next release. We've also got more gigs in London coming up and then it'll be the onset of summer festivals. We really like this 4 song EP release idea. Keeps things fresh. Ultimate goal would be to have some backing by the end of the year to help us do our debut album.
Croydonist: Best music moment to date?
Kath: Playing a festival called Saltaire, back home. Few thousand people, really sunny, loads of friends and family. A great gig. Good times. Also love our road trips. Pandora Fest for example where we met Bugeye.
Croydonist: If I had a rummage through your record collection, what might I find?
Kath: We are listening to a lot of older rock. Personally I like ZZ Top, Deep Purple etc. We like Leeds based grunge band Treason Kings. I like weird female stuff like Queen Adreena and Babes in Toyland. The Lads also like Pearl Jam, Nirvana, Rival Sons, stuff like that.
There's more info on Kath and the Kicks here.
Last but by no means least, we are proud to introduce Useless Cities.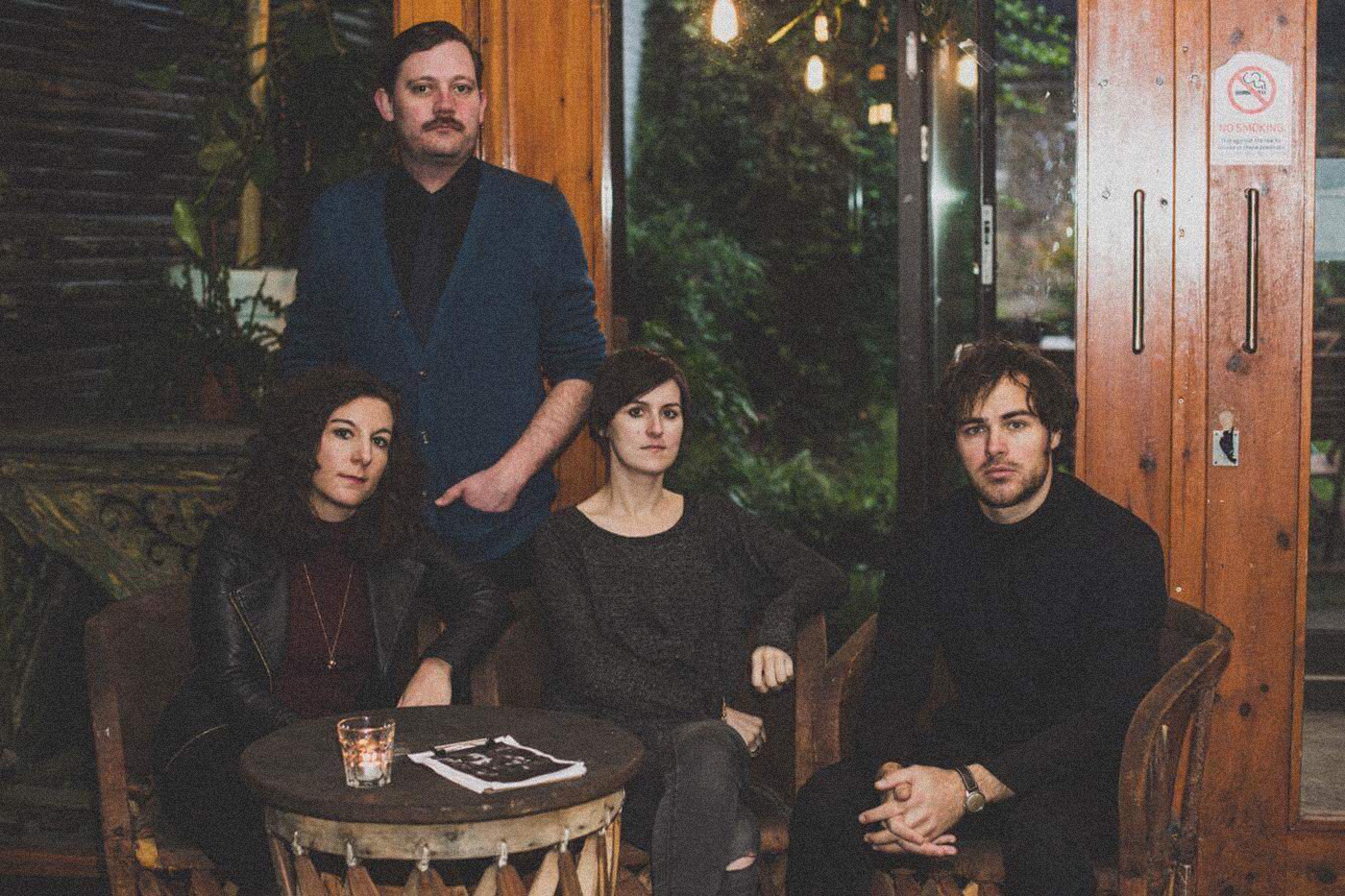 Useless Cities: on stage 10.30pm
I fell in love with this band last year when we played a gig with them in Bethnal Green's Sebright Arms. Atmospheric, melodic, spine tingling good, this is a band that are destined for greatness. Some songs evoke a nostalgic feel, while others push you to a darker place with their beautifully crafted musicianship. Certainly ones to watch!
Croydonist: What are you guys listening to at the moment?
Useless Cities: Future Islands, The Eclectic Moniker, Placebo (Loud like love), M83 and Beach House
Croydonist: Three bands' music gets mixed up in the washing machine and out pops Useless Cities. Which bands merged to form this beautiful musical moment?
Useless Cities: Arcade Fire, The National, My Bloody Valentine.
Croydonist: Standout moment in your music history?
Useless Cities: The positive responses to our EPs. Our most recent one inspired our audience to collaborate with us (MC-ing on stage) to express their enthusiasm for our songs in new ways (kissing our drummer's hand after the gig) and to show off some new dance moves.
Croydonist: Aside from playing at the best gig in town, the Croydonist birthday bash, what's next for you guys?
Useless Cities: We currently have two EPs out and are working on a new one. We're mixing new tracks and are back gigging.
Check out the sounds of Useless Cities here and here.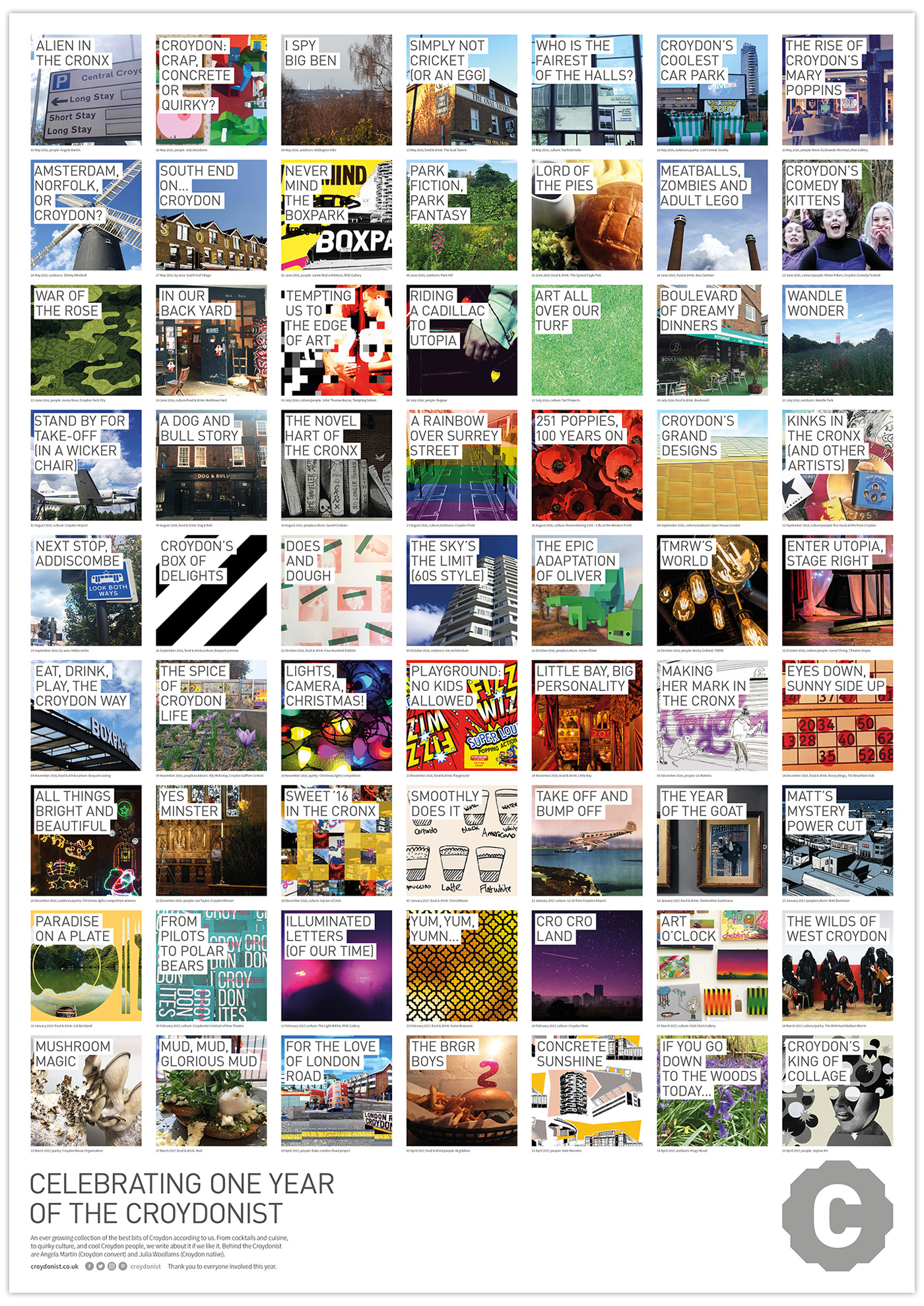 So folks, it's going to be a night to remember on 5 May. Our first landmark birthday. So to celebrate, we've created a special limited edition poster, on display at Click Clock Gallery in the Clocktower Café from this very friday (and shown above). If you're interested in purchasing one, please message us for details.
A huge thanks to all our contributors, readers and followers for making our first year such a good one. Here's to another year!
Signing off,
Not such an Alien in the Cronx (oh and that native one too).
Posted by Angela