Croydon needs and deserves good pizza. Decent pizzerias have popped up every now and then and whilst Pizza Express and the like have their place they can't always deliver what I and other Croydonians need. And what I need is real, dare I say, authentic, Neapolitan pizza. Pizza with a big bubbly crust, just the right amount of fresh tomato sauce and judiciously applied, with high quality toppings. This is exactly what you get at 500 Degrees who, with a number of branches around south London, are getting it right.
The one in South Croydon has a modest dining room, a simple menu and large board listing specials and a range of classic antipasti. The star of 500 Degrees is the wood burning oven on show in the open kitchen, where you can see the art of the pizza maker at work.
For a starter, we share the buffalo mozzarella and bresaola antipasto which comes with a rocket salad dressed with fruity olive oil. Most of the ingredients used for the antipasti and pizzas are imported directly from Italy and it shows. The mozzarella is creamy and with character and the Bresaola has the beefy hit that is often lacking from the supermarket version.
After the antipasti we hit the pizzas, and that oven produces some of the best I've tasted in the UK, with a perfect cracking crust and bubbling toppings. The pizza list has all the familiars from Margherita to the Calzone, folded over and crimped like a Cornish pasty, but you certainly won't find anything with barbeque sauce, Chinese duck or the dreaded pineapple. My Buffala pizza was spot on, sporting a great sauce, stringy mozzarella and popping cherry tomatoes. The aubergine topped Ortolana was also excellent. A reasonably priced wine list offers a good range of pizza friendly wine and I can highly recommend the fruit forward and rich Aglianico.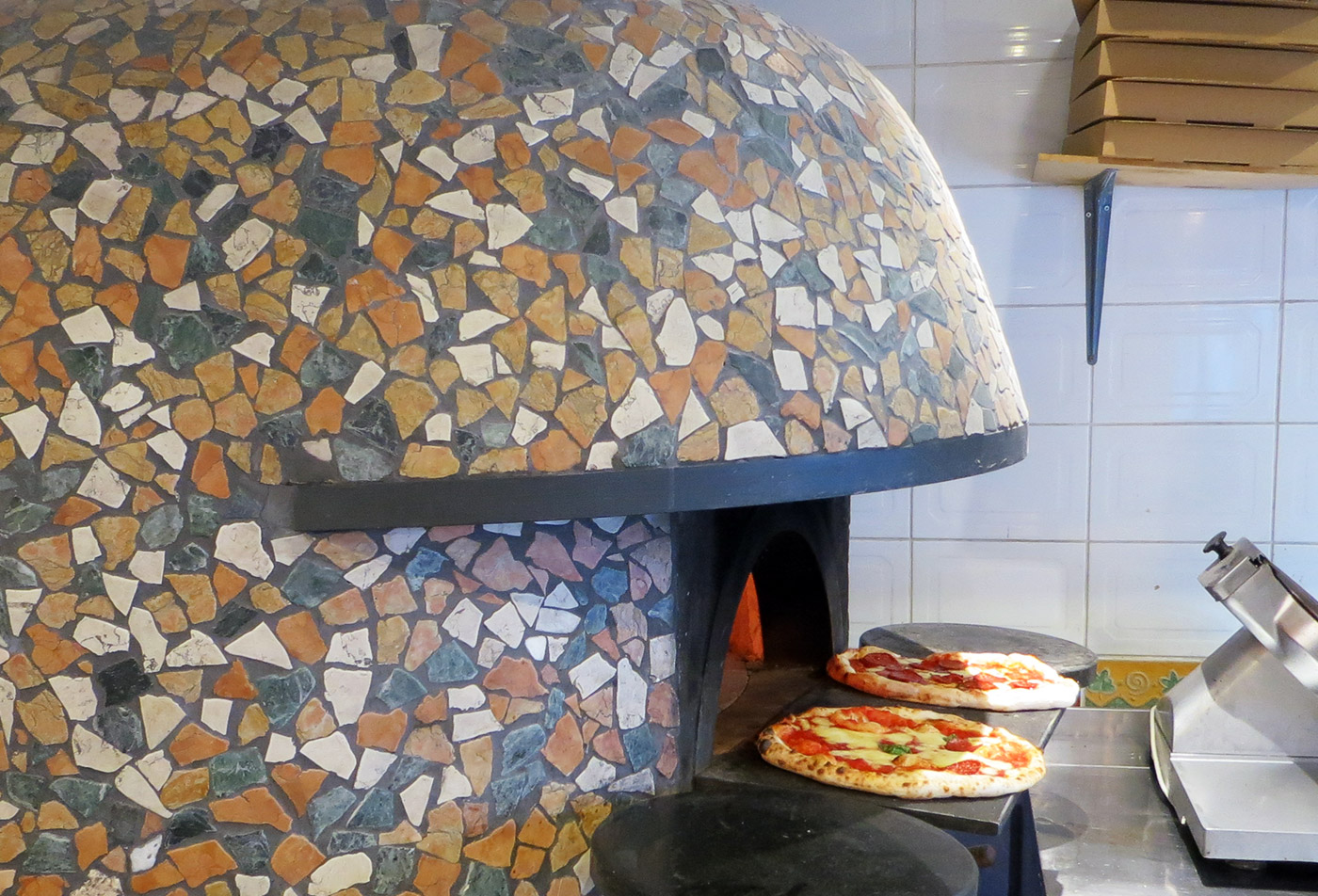 None of the pizza on the menu cost more than £9 which makes 500 Degrees not only a great place to get pizza but good value too.
500 Degrees will deliver to your front door but do yourself a favour and get down to the restaurant. Pizza like this deserves to be eaten as close as possible to the mouth of the oven.
Photos in article by Sam Hill, header image by the Croydonist
Posted by Sam