If you hop on the tram at East Croydon and go just three stops on the Elmers End/Beckenham Junction branch, you'll arrive in the heart of Addiscombe. We all know there's a lot more to Croydon than the centre, so if you're looking for a chilled-out vibe and to escape the crowds, you can't go too wrong here.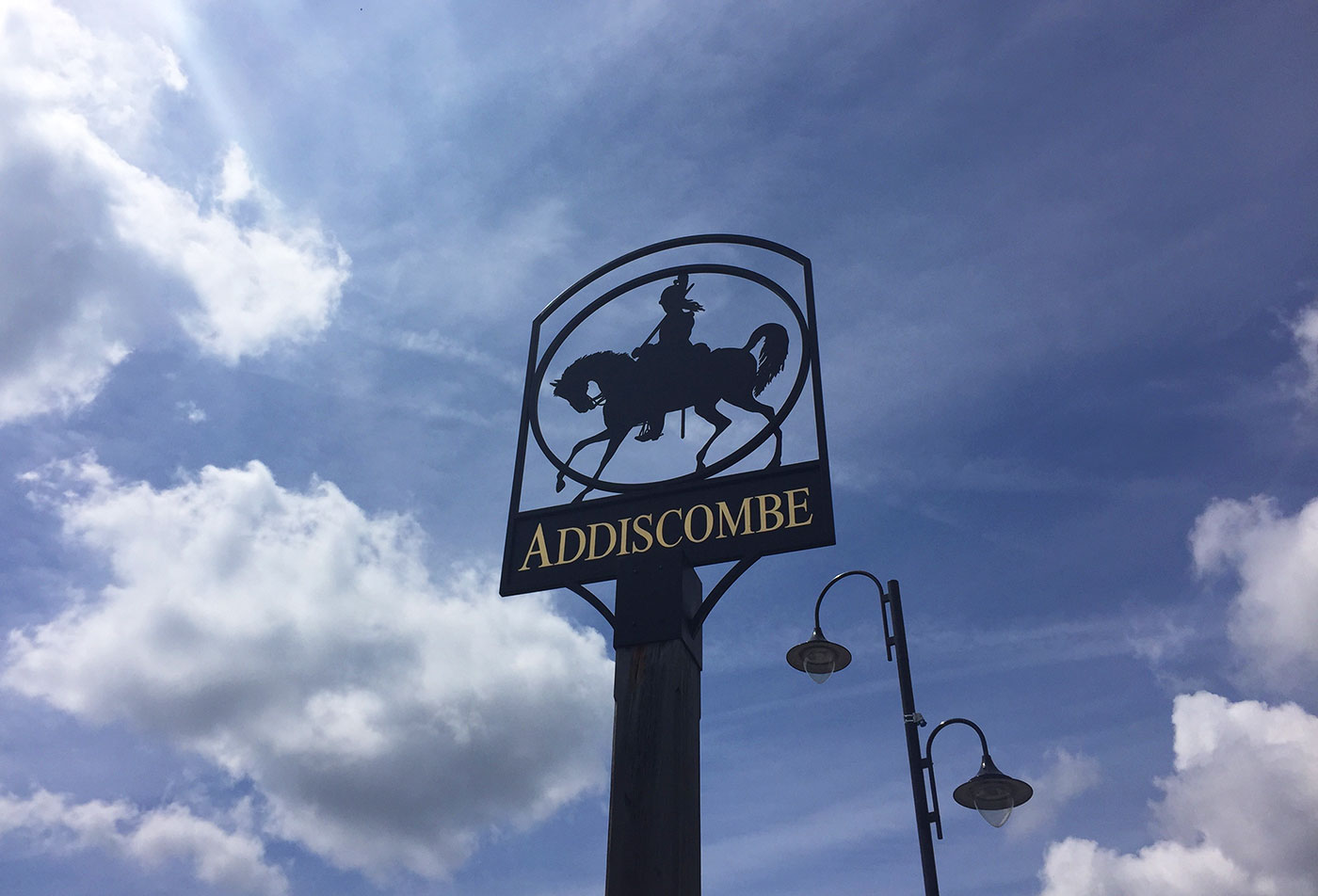 It's a rather lovely place with a villagey atmosphere, and boasts a string of independent shops, from cafés and a couple of excellent fish and chip shops, to a green grocers, bakery, florist, DIY store and sports shop. I don't think you get many high streets any more where a fish mongers (Prawnbrokers – I love a good shop name pun) sits next to a 'traditional' barbers (The Valet London looks amazing – definitely worth checking out if you're a guy).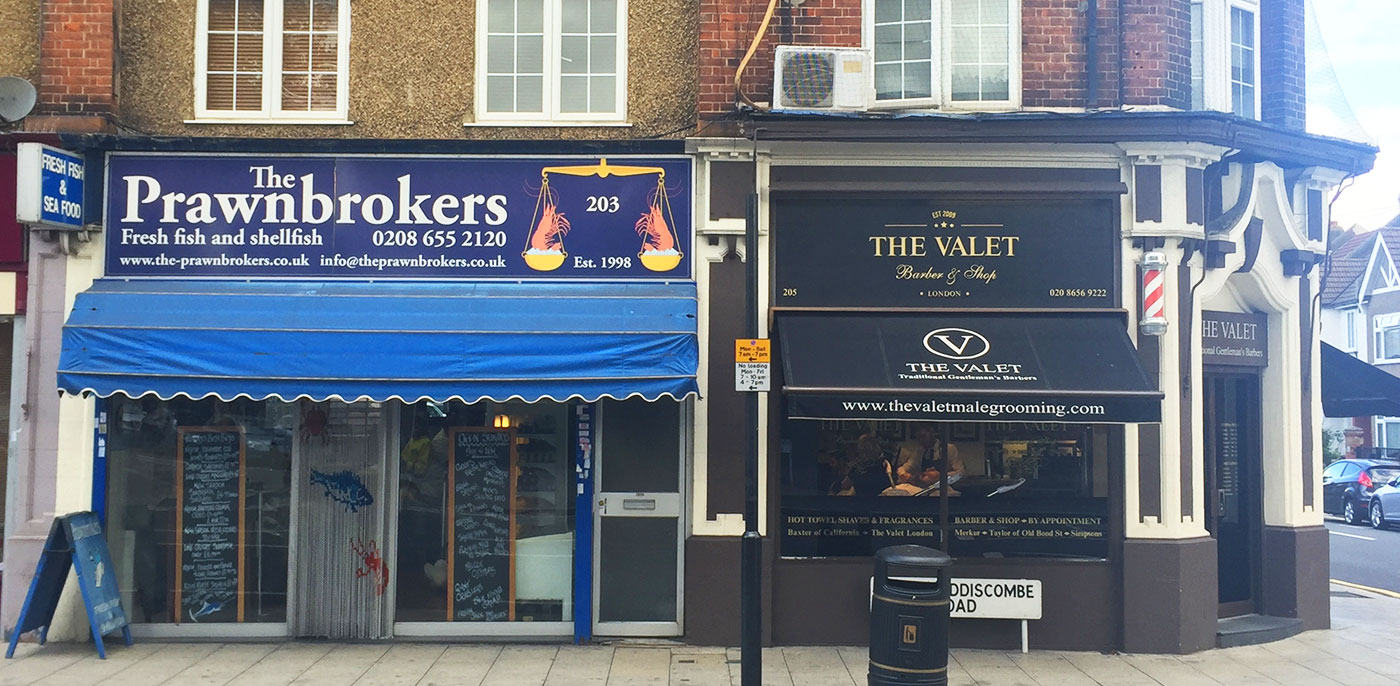 We've sampled three of the cafés now. Café Adagio deserves a special mention as it doubles as a gallery space – we popped by for lunch to see talented local artist Matt Bannister's work, before his exhibition ended last month.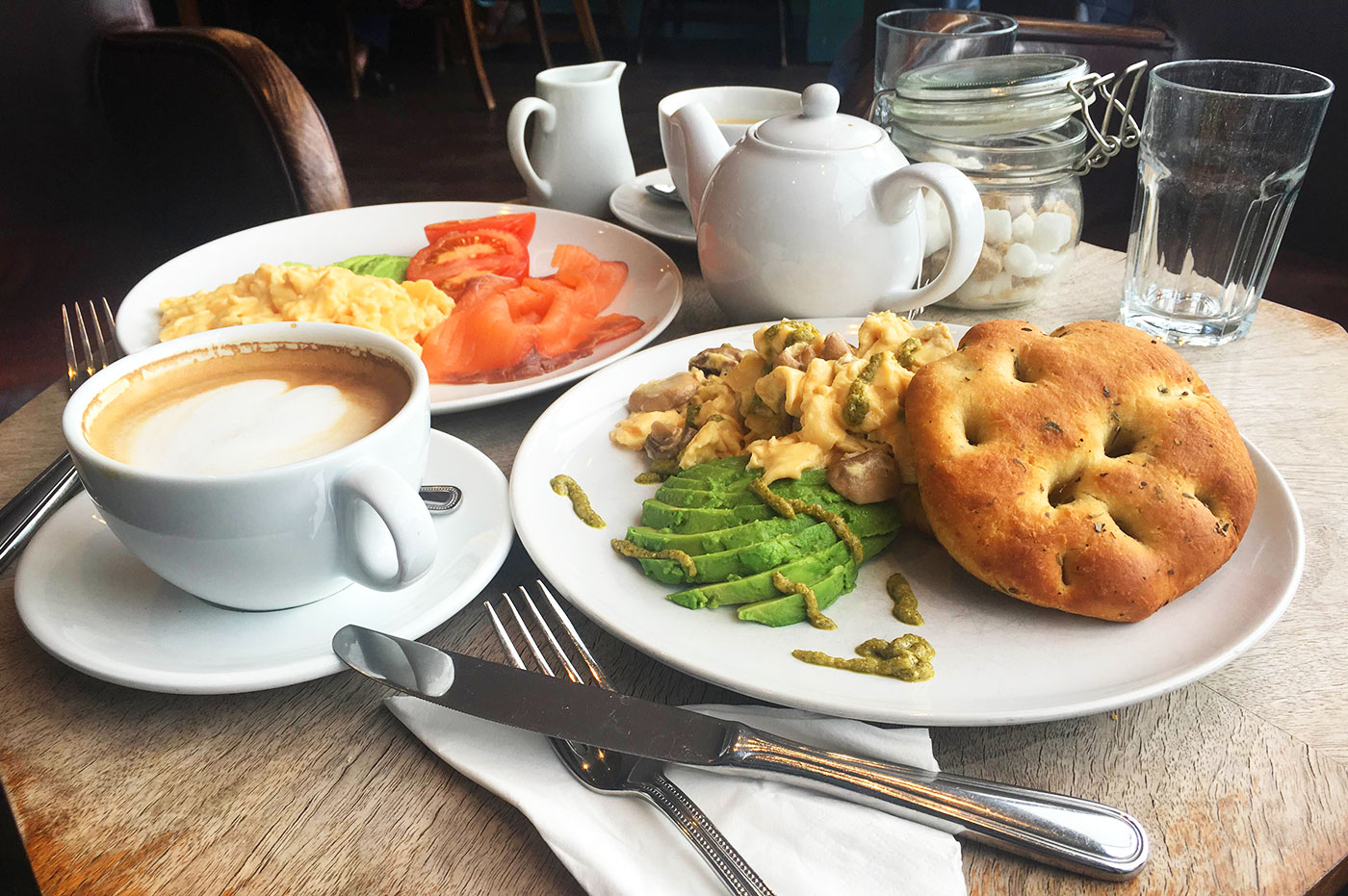 Our favourite café however, has to be The Tram Stop – we had breakfast there recently and I think it will be some time before we find another eatery that will top it. There is ample choice, from the staple full english, to dishes with a bit more of a twist – if you get chance to try their special: scrambled egg and mushrooms with avocado on focaccia with pesto, we'd recommend it. This café also has a nice and laid back atmosphere – the type of place I'd be happy to wile away a good few hours, perhaps reading a novel from their book shelves. The only downside is that it's currently not open on sundays.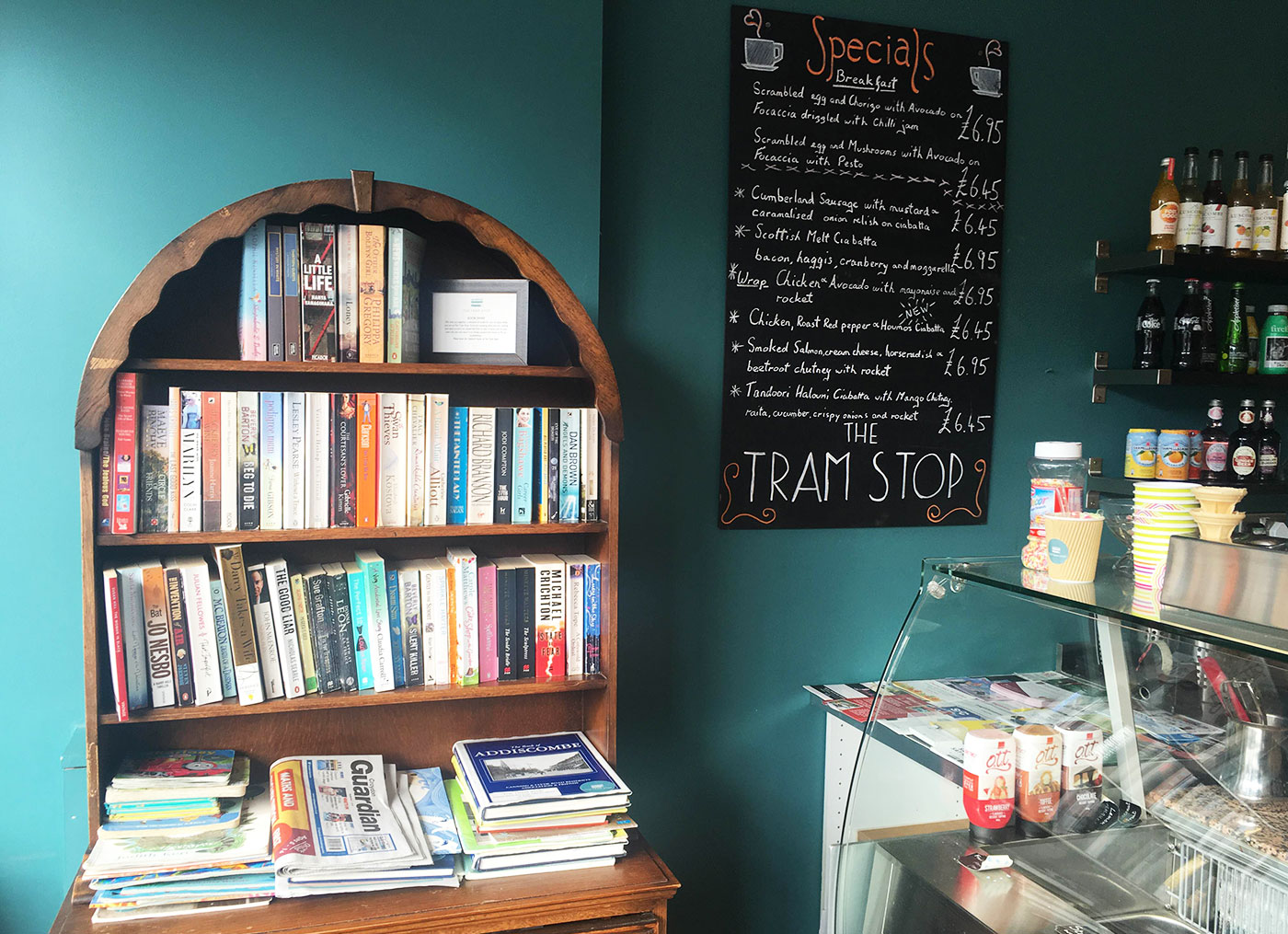 No good high street would be complete without a local pub, and the Claret freehouse does the job brilliantly. Renowned for its selection of real ales, it has been awarded pub of the year multiple times by CAMRA. Even to non-ale drinkers (such as myself) they are welcoming and friendly, and will even serve you a glass of wine.
Addiscombe also has a good number of green spaces. If you venture off the high street, just a few moments walk from the tram stop is Addiscombe recreation ground (nicknamed Bingham Park). You need to know where to look, as the space is encircled by residential streets, and you may just miss the entrances. (Have your Google Maps at the ready). It's a surprisingly large hidden gem, with sports courts and plenty of grass for walking the dog.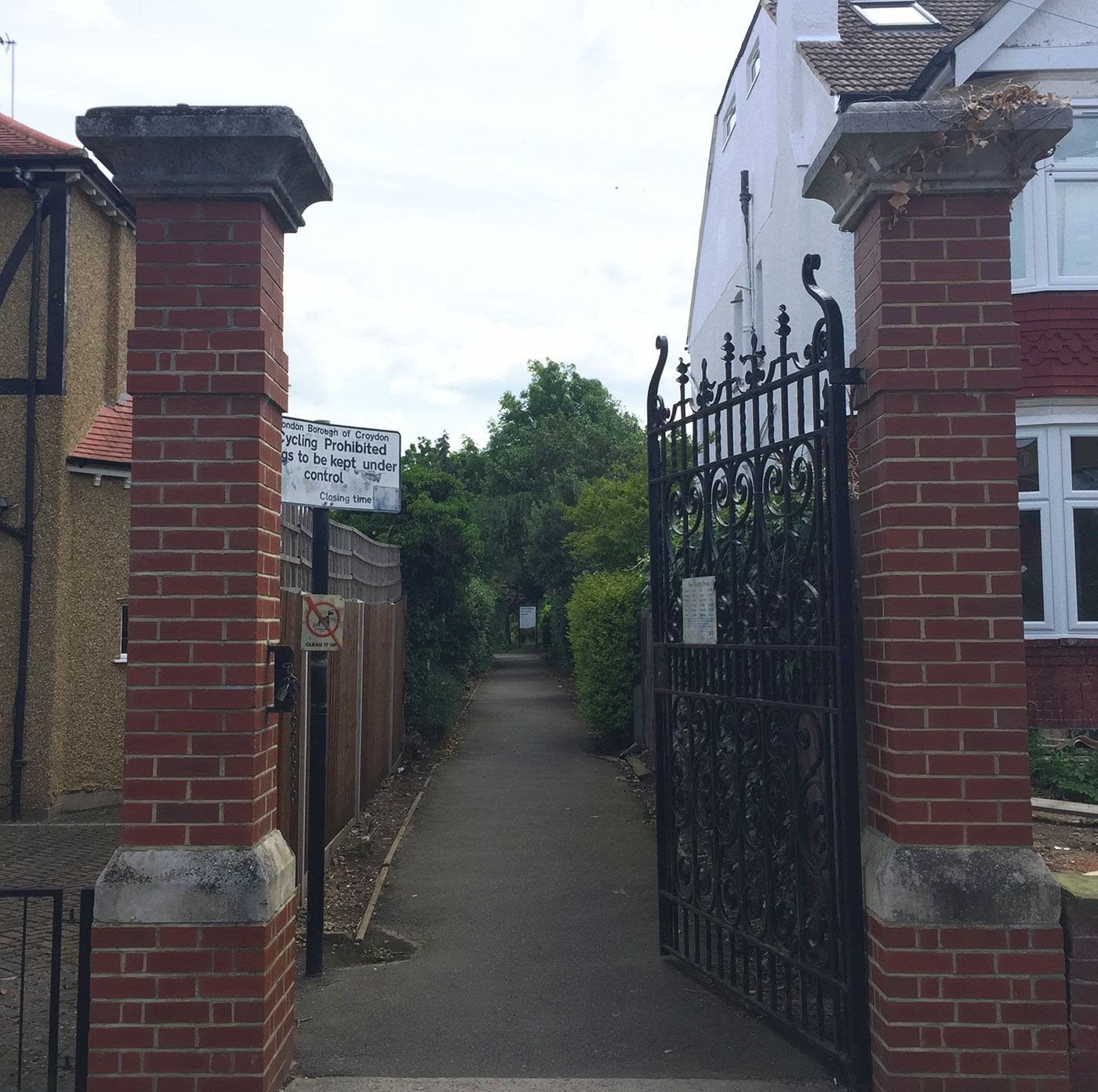 If you go the other way, behind the high street, you might stumble upon Addiscombe Railway Park after a 5 or so minute stroll. This is Croydon's newest park (having opened in two stages – in 2007 and 2010). It was created on the former South Eastern & Chatham railway line which terminated at Addiscombe station (both station and line were closed in 1997). The Friends of Addiscombe Railway Park hold a variety of events and there is a pretty community garden too (views of our favourite Croydon landmark a bonus).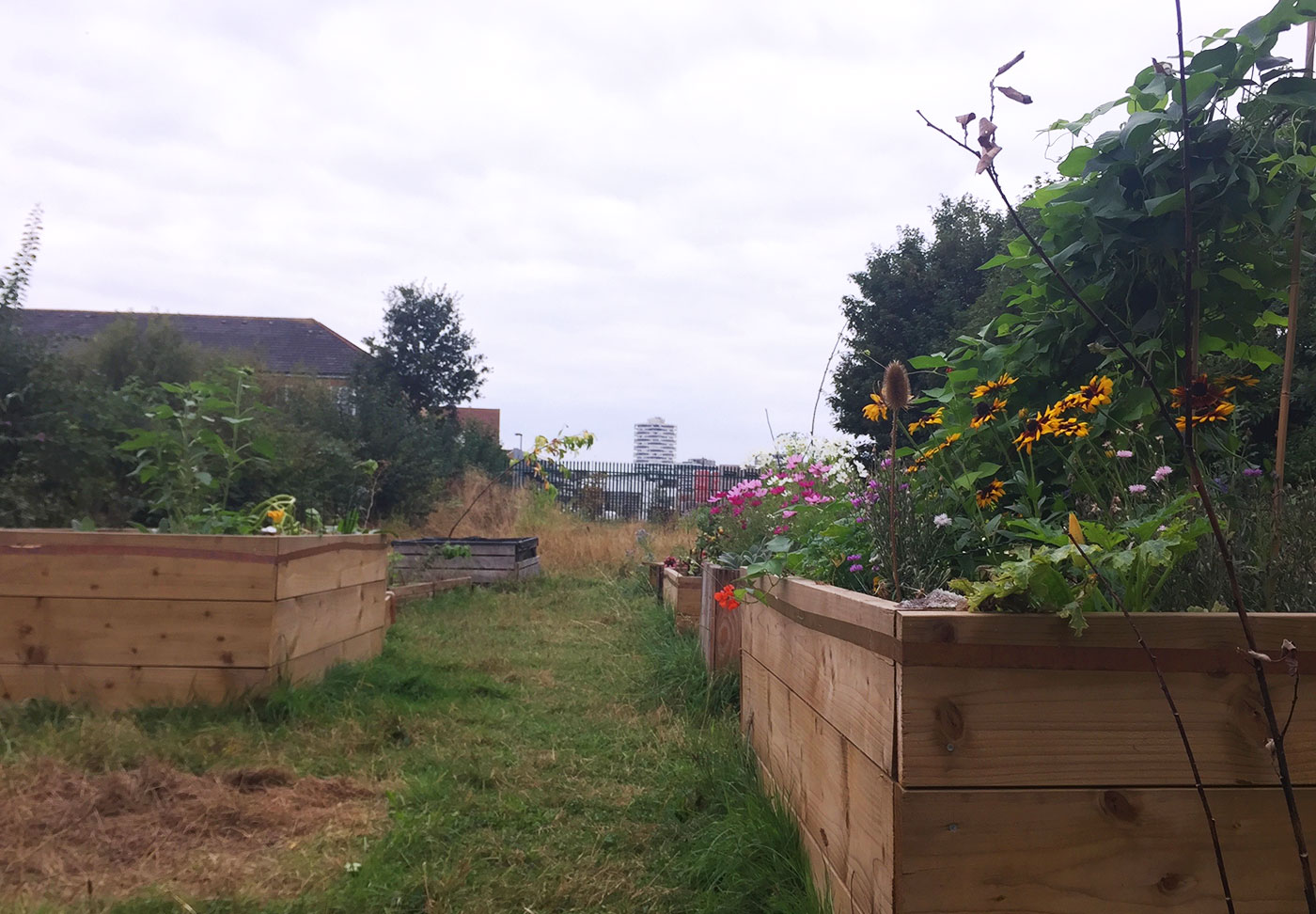 You'll find a third green space, if you continue along Lower Addiscombe Road, past all the shops. This is Ashburton Park. Not technically in Addiscombe but Woodside, it's only 5–10 minutes walk away from the high street. In addition to the regular sports courts this park has a bowling green, is home to Croydon Pétanque Club, and quite often hosts funfairs. The house in the centre of the park was a library for many years, and I believe it may be again, thanks to The Friends of Ashburton Park.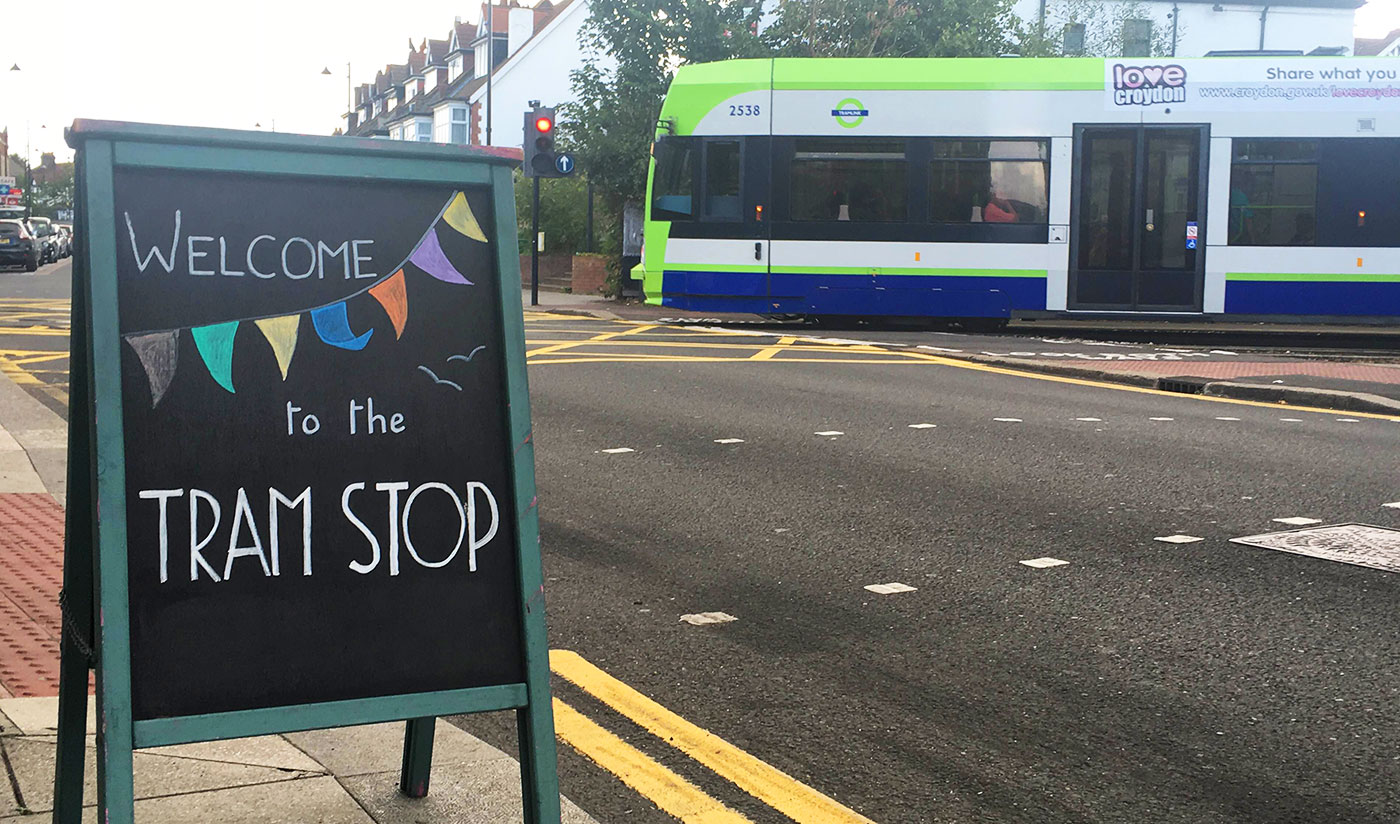 Addiscombe is certainly a place where we'll be spending more time. And it's definitely worth looking all ways when getting off the tram – there is a lot to explore.
Posted by Julia