Like us you may have noticed striking black and white posters mysteriously popping up around town recently. Or like us, you may have started following an uber cool new instagram feed with censored faces and tonnes of creative content, that you can't help but like. These are both outputs of new creative group on the scene, Art Club Croydon. We needed to know more, so caught up with one of the founders Laure Brooks to find out about their ethos and how we can all join the club.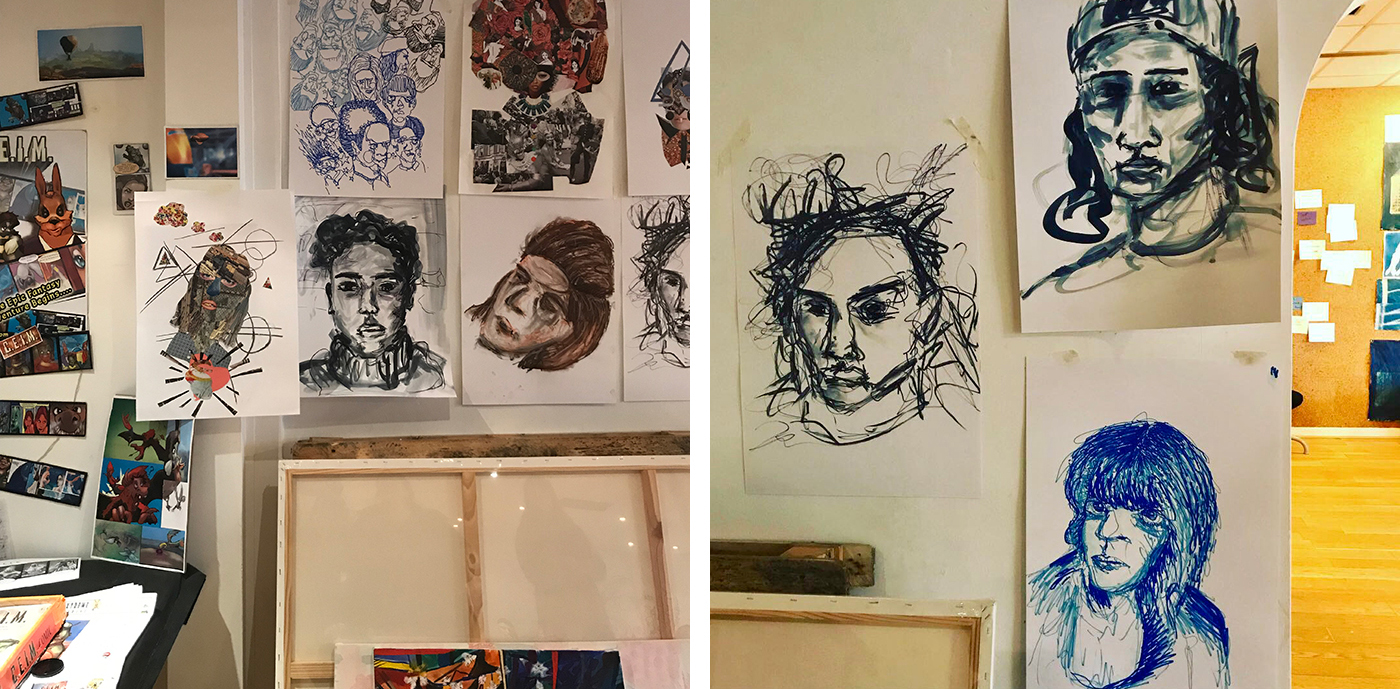 Croydonist:  How did Art Club Croydon come about?
Laure: Art Club started with a small group of friends wanting to initiate a creative space for themselves to work in. We began a few years ago in a front room and dedicated one evening a month to get together to produce art, inspire each other and critique each other's work. Once we kept posting about our work and the club, it was evident more and more people wanted to join. We decided to open it to the public in January 2019, with our first public Art Club at the First Floor Space in the Whitgift Centre.
Croydonist: Who are the founders, and are you all artists?
Laure: The founders are 5 close friends who all have a very different creative story. Some still work in the creative field but found limited time to dedicate to their own work. Others found they had dedicated too much time to their careers and had lost their creative path. To everyone involved, Art Club was the answer.
Croydonist: Are you Croydon natives or converts and which part of the borough do you call home?
Laure: Croydon is home for all of those involved. Coincidently south Croydon is where we have all settled in recent years.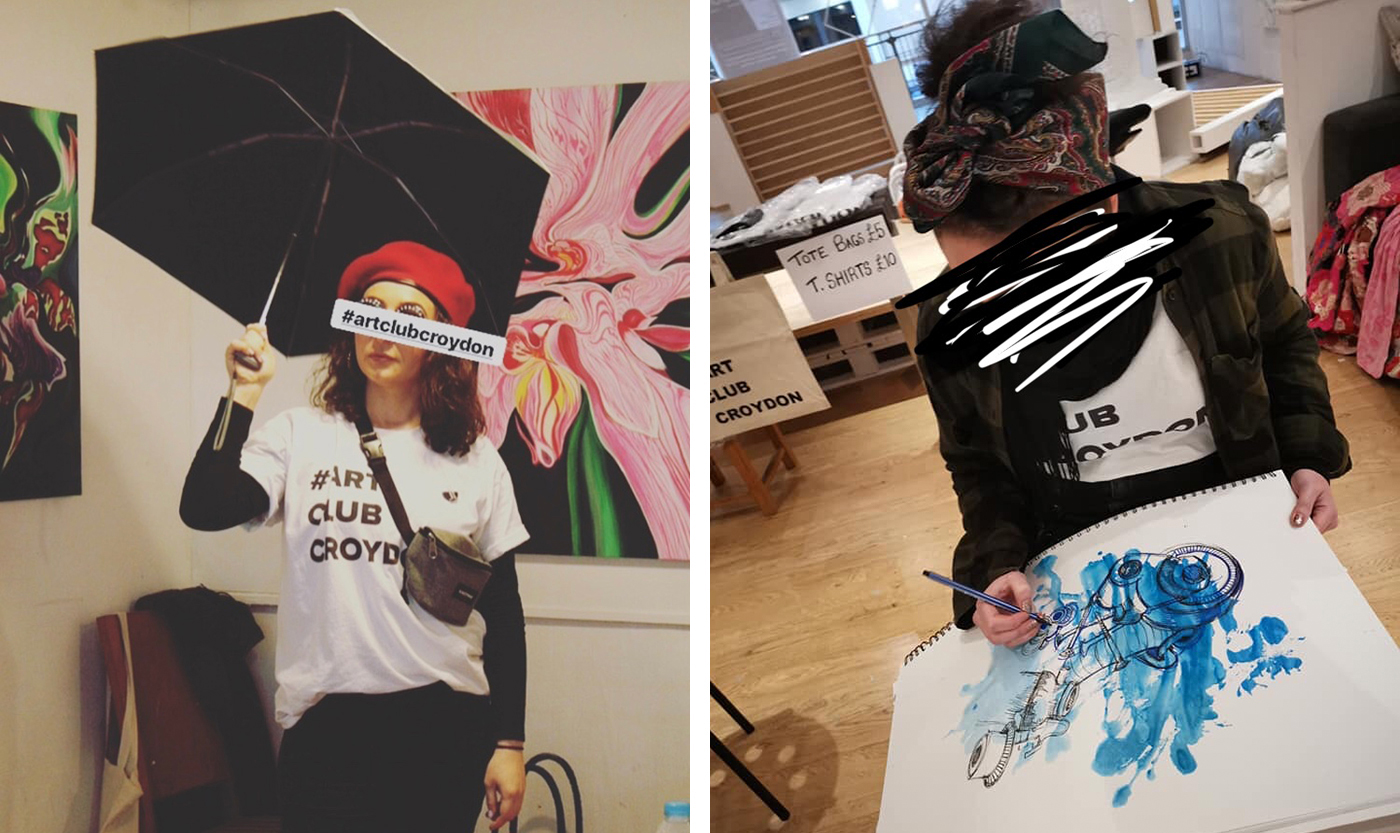 Croydonist: Can you tell us a bit about your ethos?
Laure: Inclusivity is the main word we use when we talk about the club. We want to meet locals who are passionate enough to come along and get stuck in. We felt community spirit could be getting lost along the gentrification of Croydon and wanted to show newcomers and longtime residents that Croydon is as friendly, welcoming and as creative as ever.
Currently, the events are free of charge and we can supply some materials. We do however rely on the sale of our branded tote bags and T-shirts to provide us with the means to keep buying materials for the club, so that we can still offer this event to Croydon residents.
Croydonist: Can anyone get involved and if so how?
Laure: We encourage everyone to get involved. It's simple, just drop in and say hi! Our main promotion tool is Instagram where our followers can find out about the latest events. If anyone has any questions please message us there and we will reply asap.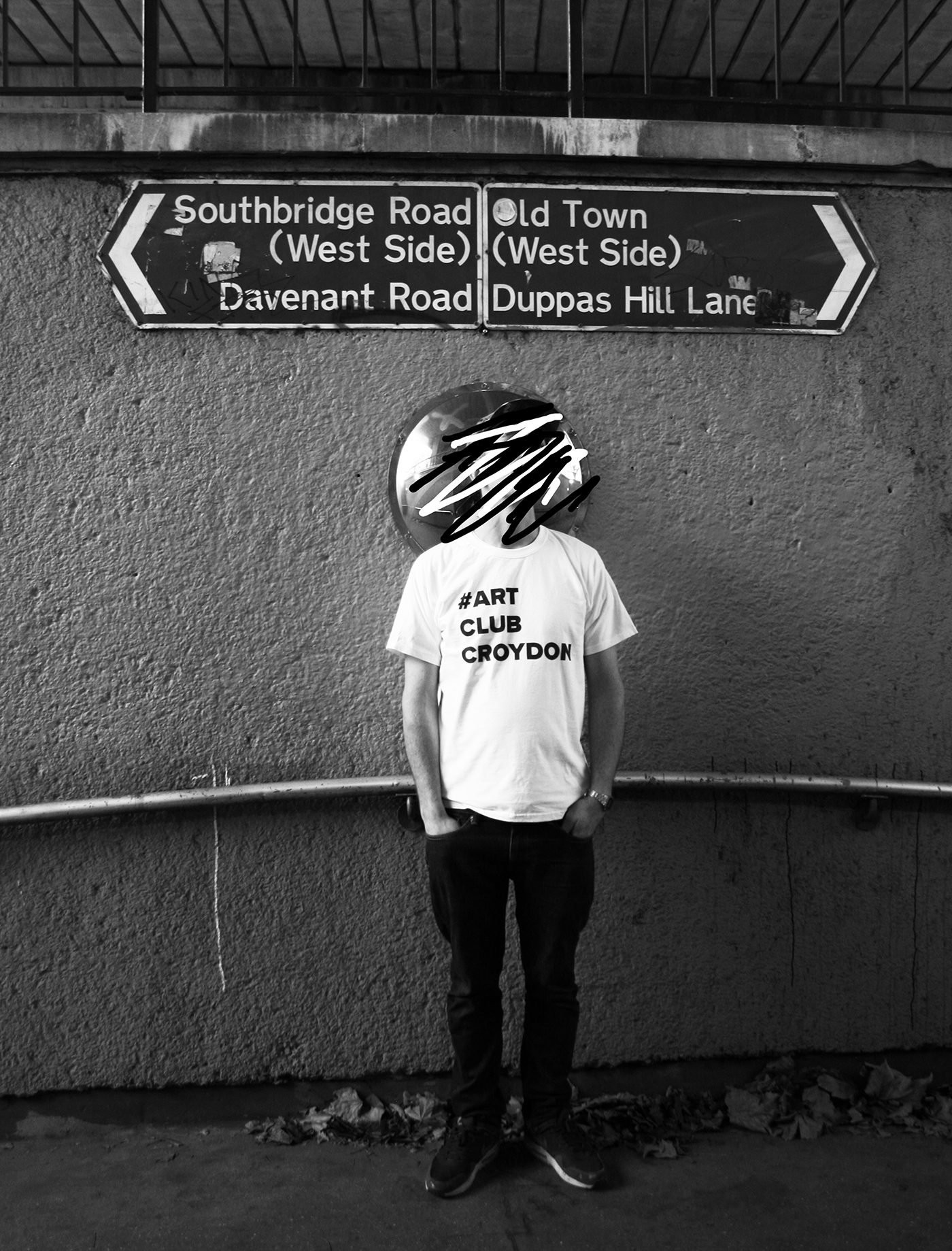 Croydonist: How often does Art Club Croydon meet?
Laure: We aim to have an Art Club dedicated to creative work on the second weekend of the month, and also a social once a month. We promote creativity at the Art Club so we found a 'social' was also needed to get to know each other a bit more away from the paints, pencils and easels.
Croydonist: Do you theme your meet-ups and if so, how?
Laure: We choose to theme every Art Club to focus the clubbers. This also encourages people to work outside of their comfort zone and generate work that they wouldn't normally create. However, the themes are only a guideline and if anyone wants to work on something off-topic, that's very much welcome too. We create an environment for artists to create, so the subject or medium used is not the main focus.
When choosing a theme for the Art Club, the inspiration generally comes from the urge to try something new or to experiment with. We too are still learning, so need to practise with certain themes and materials as the Art journey is ongoing.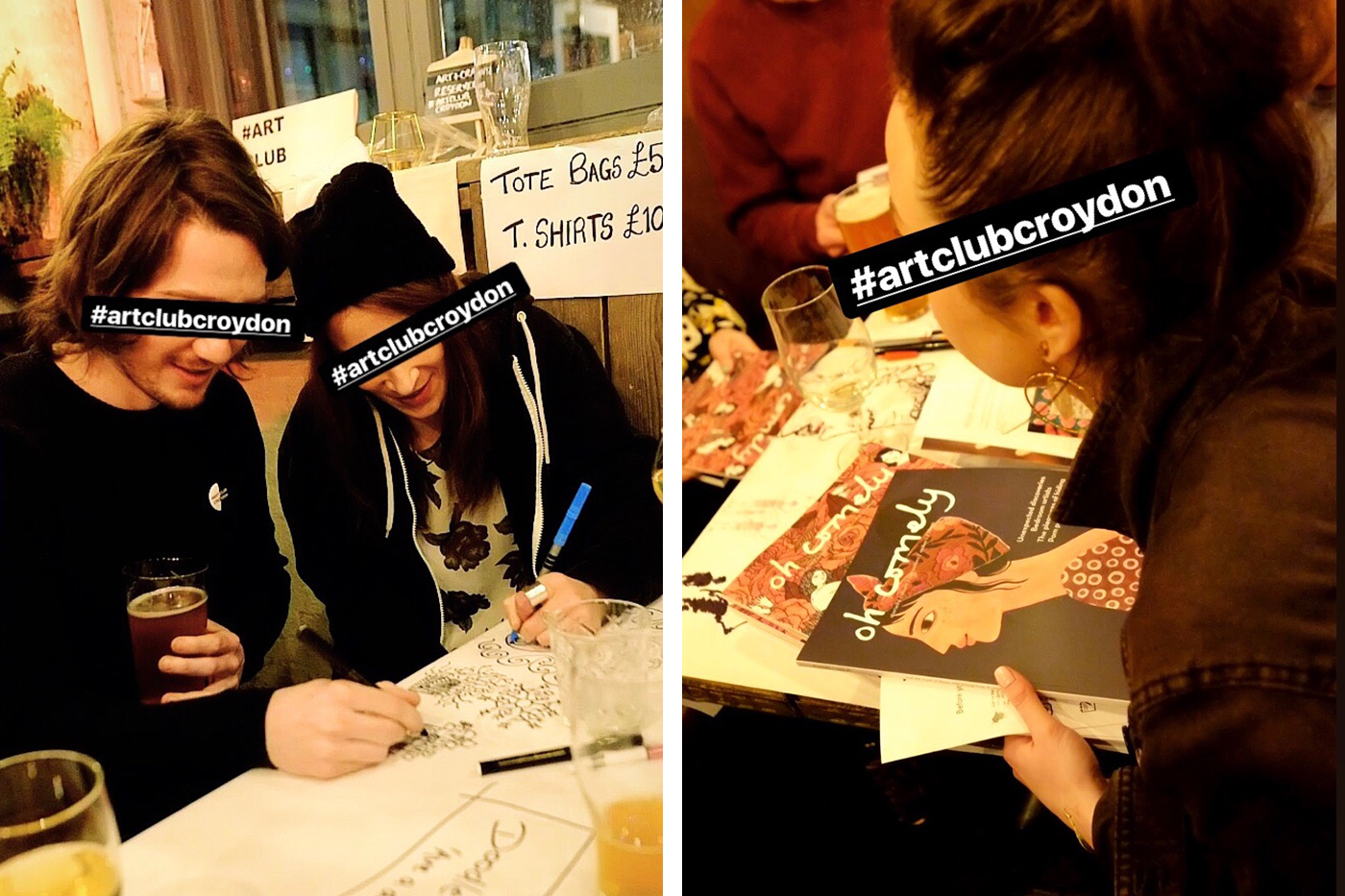 Croydonist: Where do you go in Croydon for artistic inspiration?
Laure: Croydon holds so much inspiration for all of us. From the new and old architecture, to its highly influential musical roots.  One major curiosity of Croydon, however, is the eclectic mix of residents. From the old boys drinking in The George on George Street to the graffiti artists in Queen's Gardens. There are thousands of different life stories here about love, life and loss, and those are inspirational in their own way.
Croydonist: If you could have any three famous artists (dead or alive) come to your art club who would they be and why?
Laure:
Basquiat – He would be a laugh
Magritte – For the dreams and the stories
Francis Bacon – To keep us on our toes
Croydonist: What's next for Art Club Croydon this year, and when's the next meet-up?.
Laure: We will be back at First Floor Space on 10th March for our third Art Club of the year. The theme is wet media so get your paints and inks ready to join us. We will have a selection of subjects to get everyone inspired. Our next Social is on 21st March. Keep an eye on our Instagram for the location.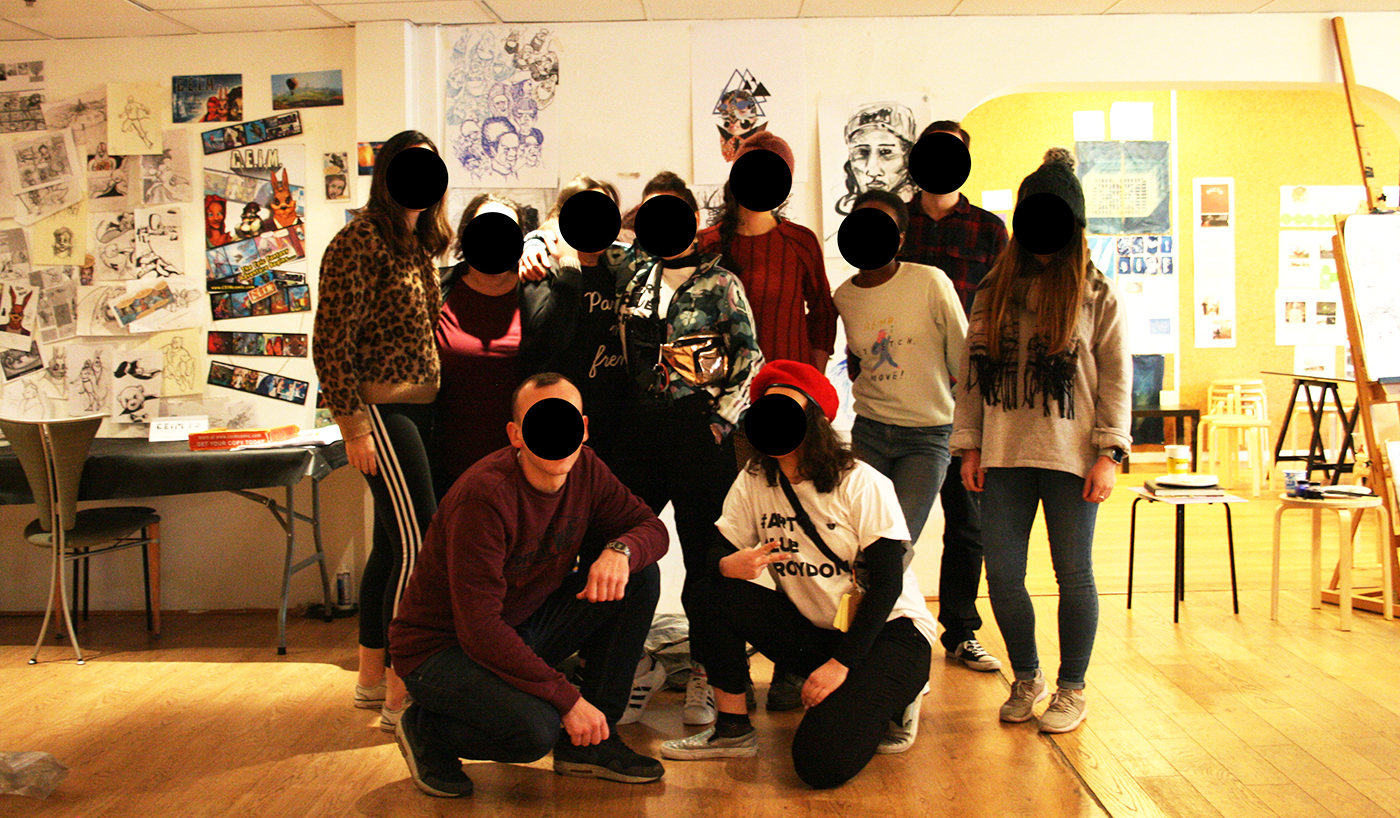 So get involved peeps. Thanks to Laure for chatting to us, and we hope to be getting creative with you all on 10th March. You can support Art Club Croydon by buying their awesome merch here, and keep up-to-date with their art and events here.
Images courtesy of Art Club Croydon
Posted by Julia