If music be the food of love then look no further than Beats & Eats for your fix of some mighty fine live music and food to send your taste buds soaring. With their 4th birthday celebrations taking place on Saturday we chatted to one of the founding members of Beats & Eats, Neil Ridulfa, about taking music to the streets, and life as a local promoter.
Croydonist: For our readers who haven't yet come across Beats & Eats, who are Beats & Eats and what do you do?
Neil: We host and promote live music and street food events, mostly in Croydon. We've also hosted events in Brixton and Sri Lanka.
Beats & Eats was founded by Ian Anantharajah, John Paul Butler and myself . We're set up as a community interest company, and our aim is to make sure that everyone knows how much musical and gastronomic talent is on their doorstep, and to support people who are brave enough to set out on a career in those fields.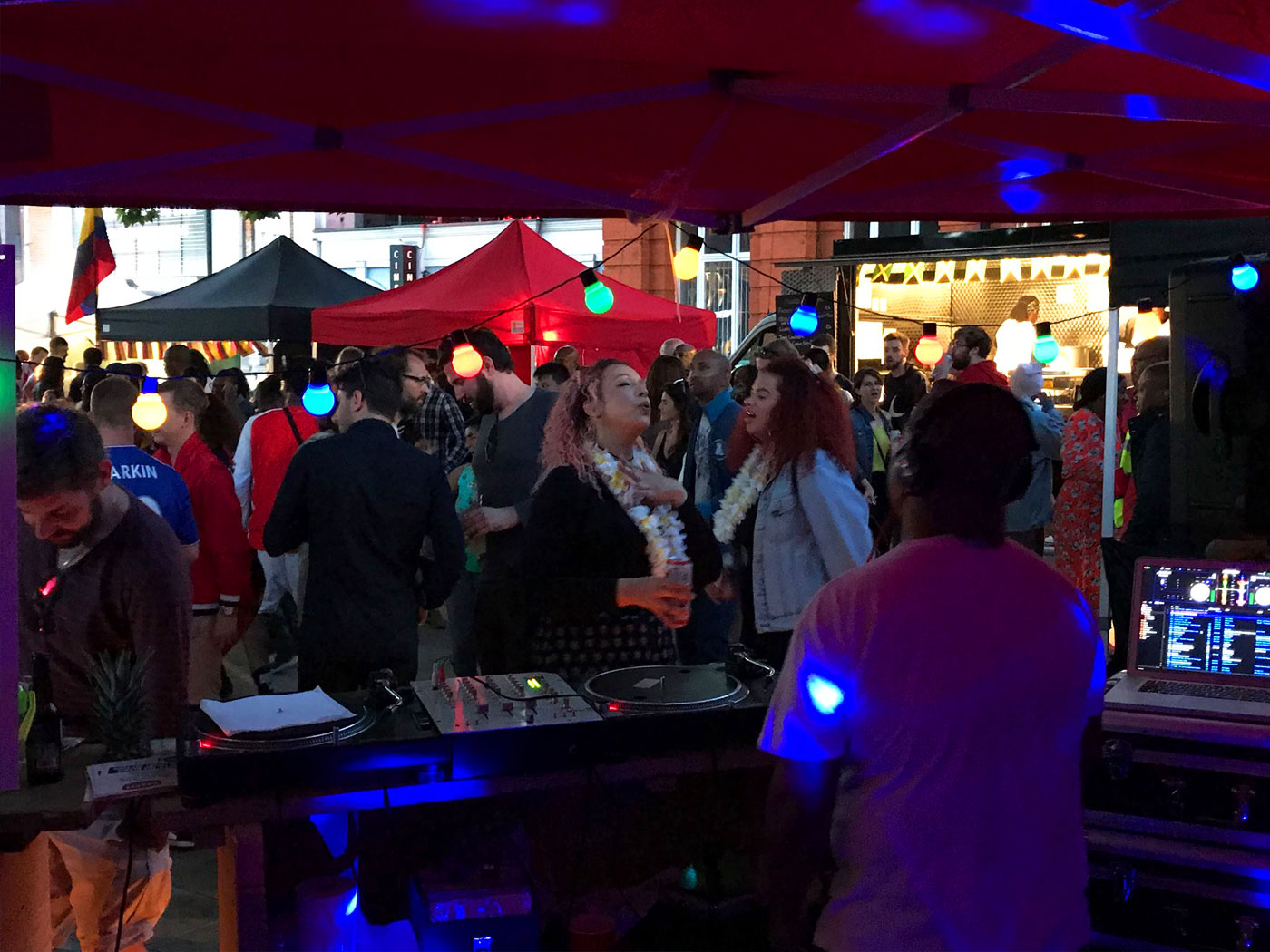 Croydonist: Are you Croydon natives or converts?
Neil: Natives. 'Mayday Babies'! Although we started out with a core member of our team, John, who was from Leeds.
Croydonist: How did Beats & Eats come about?
Neil: Like so many organisations, we have a Matthews Yard 'origins story'. I was competing in the Great Croydon Bake Off in Exchange Square back in 2013, and in the audience were my brother's friends; Ian, a DJ, and John, a singer-songwriter.
They were impressed by the crowds and the atmosphere – especially given the cold, February weather – and thought it would be a good idea to combine food in the square with live music in Matthews Yard. On 31 August 2013, we held our first Beats & Eats, becoming a monthly fixture there before stretching our wings and spreading the Beats and Eats vibe to other venues.
Croydonist: You are holding your 4th birthday party at Matthews Yard on Saturday 28 October. What sort of celebrations can we expect?
Neil: You can expect a full day of live music from 2–11pm. At the moment, we have 13 acts on the bill! As far as the 'eats' are concerned, Brgr&Beer will be serving up their award-winning dishes, while local artist Wes Baker – who headed up the street art jam in St George's Walk earlier this year – will have a pop-up store with Croydon-themed merchandise, under his CDN brand.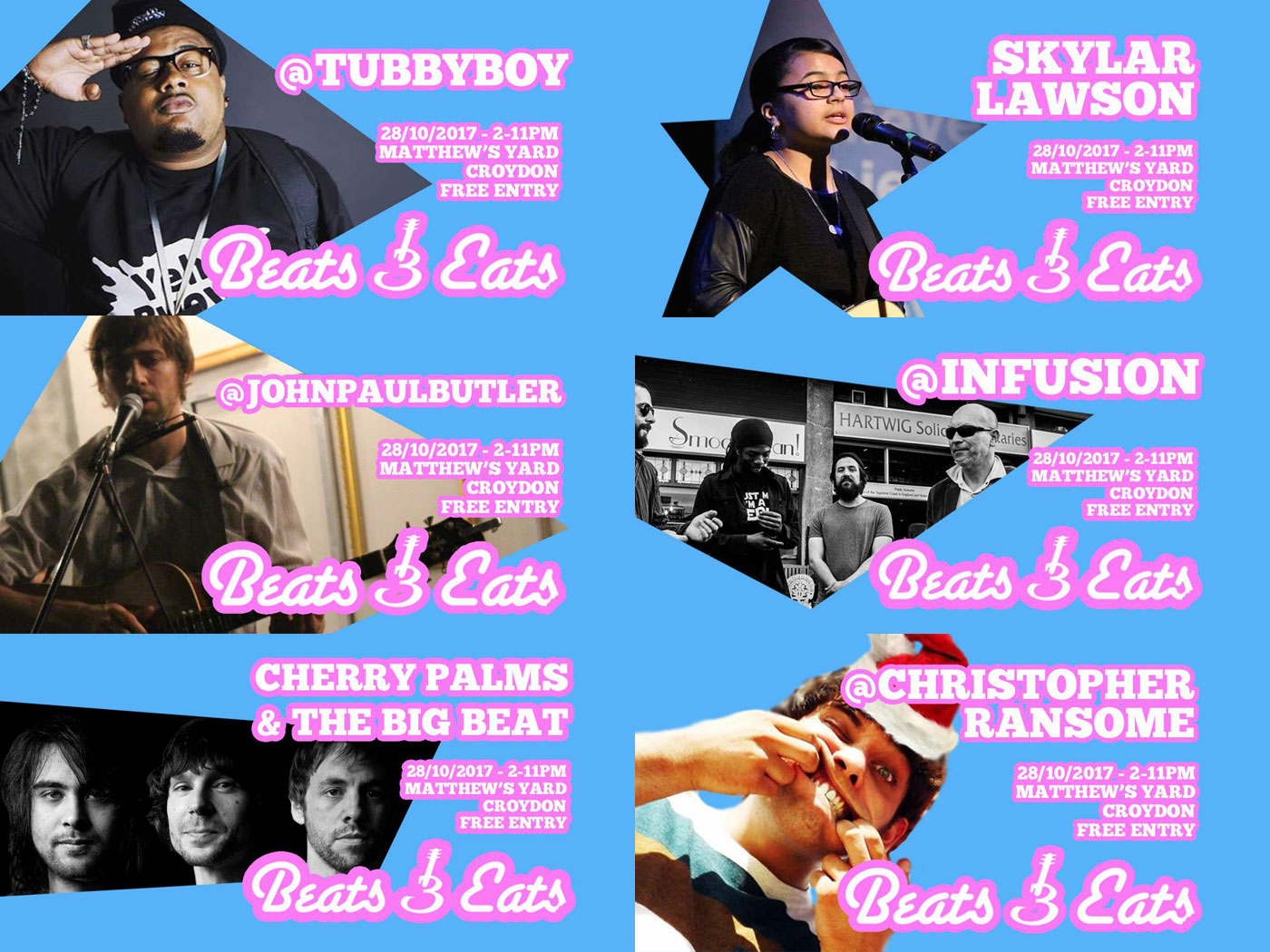 Croydonist: You've held a lot of events in Croydon over the last four years. What's been your most memorable and why?
Neil: This is like choosing your favourite song… or child. We did a New Year Beats & Eats and every act was just on fire. The band Coffee Pot Drive had Matthews Yard held in stunned silence when they performed their first number. The lead singer started the song un-microphoned standing on a chair near the bar before proceeding towards the stage. All eyes and ears were on her. Extraordinary moment.
On the same night, Sam Willoughby and a guest saxophonist played a fantastic version of  Sitting on the Dock of the Bay and the crowd just exploded with joy.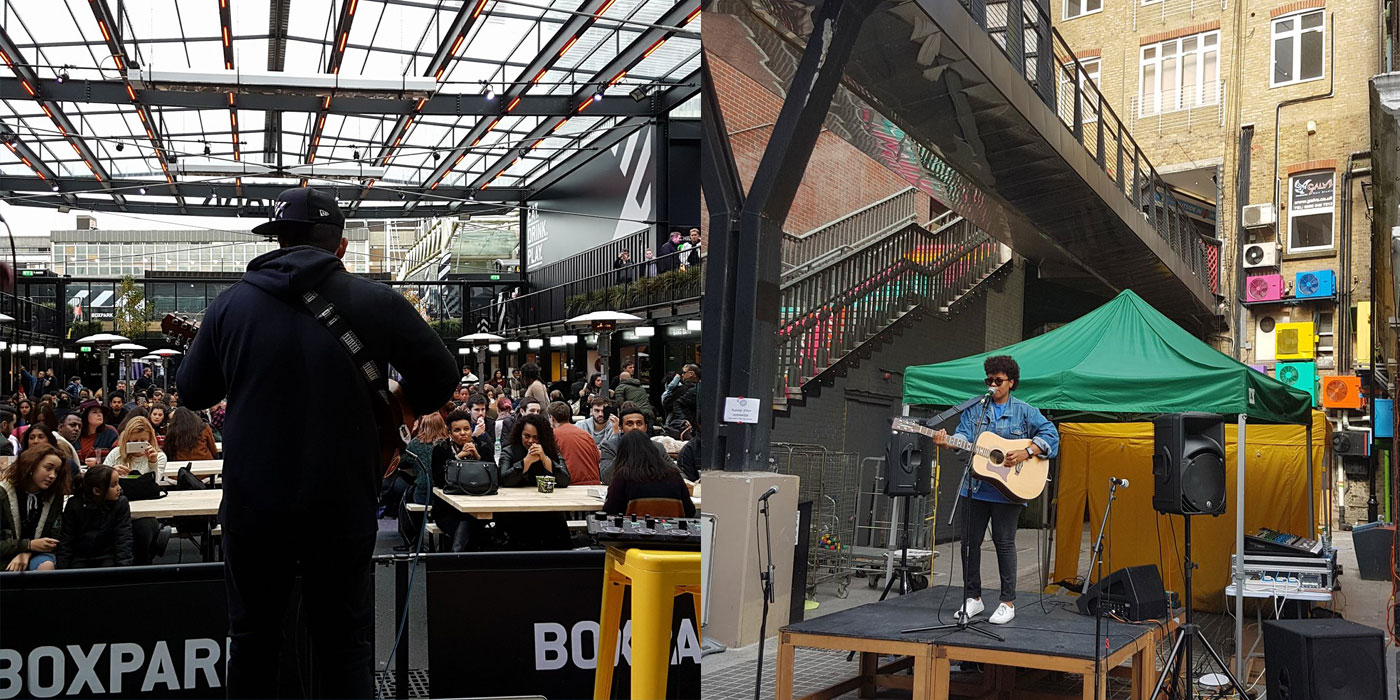 Croydonist: Proudest Beats & Eats moment?
Neil: Being invited to give a talk to the music students at Croydon College, who came in on their day off to listen to us talk about Beats & Eats and how this next generation of musicians and sound technicians could get involved. It was one of those moments where we thought 'wow, we could actually have a lasting impact'. We've been able to offer work experience to a few of these students, who seem to have relished the opportunity.
Croydonist: Most embarrassing Beats & Eats moment?
Neil: When we had to literally pull the plug on a band mid-song due to some sort of noise regulation. They had travelled up from the south coast to be there. I still cringe thinking about that.
Croydonist: We knew Beats & Eats held Croydon events, but we hear you held one in Sri Lanka. Tell us more.
Neil: One of our contacts owns a cafe there and had visited one of our events at Matthews Yard. He loved what we did and invited us to Sri Lanka to replicate the format. How could we refuse? The event was held as a benefit to the Prithipura Infants Home. A lot of our events have been in partnership with charities, like William's Wishes, Lives not Knives, Crisis and others.
Croydonist: If you had to choose your favourite beats and your favourite eats to consume simultaneously what would they be? (I reckon mine would be some Radiohead, circa 1995 with a bowl of mixed olives. Ok that sounds too middle class – how about some 80s Madonna with some party ring biscuits? Hmmm…).
Neil: Oh shoot, these questions don't get easier! We have a tradition of playing 'Candy' by Cameo (see the food reference?) to get everyone on the dance floor. As for the eats, I would say some type of sharing platter; the bigger the better. Beats & Eats is a 'get together' event. We have people bringing the whole family into Croydon to enjoy a night out, so a sharing platter would be very appropriate.
Finally a few Croydon specific questions…
Croydonist: A drink in the Dog & Bull, Matthews Yard, The Spread Eagle or Boxpark?
Neil: A bar crawl to all four would be ideal! Our heart's at MY though. Mine's a Big Wave golden ale.
Croydonist: A wander around a gallery – RISE, Turf, Art Rebellion, or Gallery Upstairs?
Neil: As a Coulsdonian, I have to say Art Rebellion because it's really changed the whole feel of our humble corner of Croydon. I try to sneak in there during breaks at work.
Croydonist: A film at David Lean, Purley Way, Grants, or Stanley Halls?
Neil: I love the David Lean as their programme is so varied. We saw a Japanese anime film there, which didn't have a wide UK release. Without the David Lean Cinema, it wouldn't have come across our radar. However, I'd love an interior designer to go in there and make it a bit more quirky and unique though; a bit more 'Croydon'.
Croydonist: A walk around Lloyd Park, Park Hill, Addington Hills or Wandle Park?
Neil: Park Hill when the cherry blossom is out. Stunning. Or the stretch of river at Wandle Park. That's lovely too.
Croydonist: Shopping on Surrey Street, Purley Way, Whitgift or Crystal Palace Triangle?
Neil: Go to Surrey Street when the Sunday market is on. Listen to the Beats & Eats DJs who are next playing the market on November 19th while you eat some of the best street food around.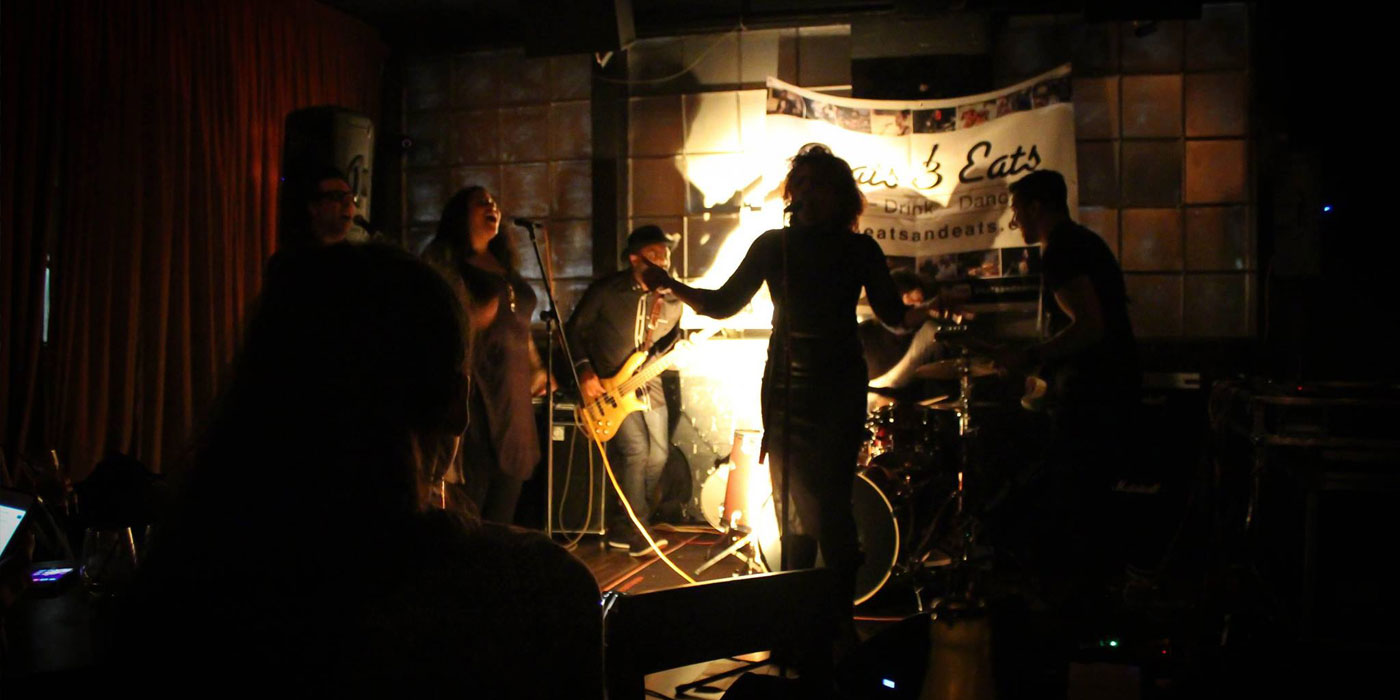 Thanks to Neil for chatting to the Croydonist, and many happy returns for Saturday. We're looking forward to the celebrations. More details here.
Article photos courtesy of Beats & Eats. Header photo by David Menidrey on Unsplash – customised by the Croydonist.
Posted by Angela and Julia