Woods, streams, fairy tale bridges and a beer garden – Beddington Park has it all – making it one of our favourite spots for a sunny afternoon walk with Smudge (our beloved dog).
Just a short journey from Croydon, west along the Wandle leads you to a gem of a park. Although officially under the Borough of Sutton, it's easily accessible by bus, tram or car from Croydon. For the more adventurous you can even walk along the river from Wandle Park – the Wildlife Trust organise guided walks (the next being on August 6th) and keep an eye on the Wandle Park website for their excellent ghost walks between the two parks.
The main entrance to Beddington Park is Church Road, off Croydon Road but starting from Beddington Lane means you can join the park by Beddington Village Hall and follow the Wandle as it meanders through beautifully landscaped terrain until it meets Church Road where it opens up into park and playing fields.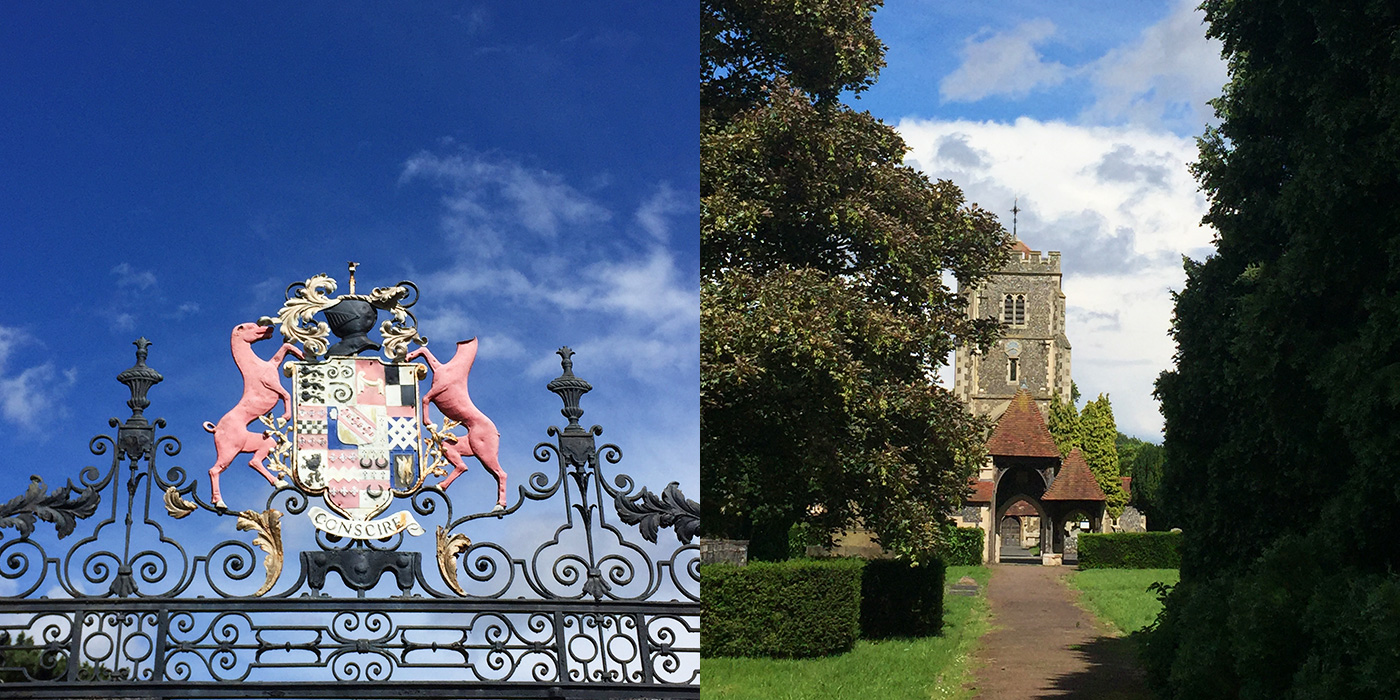 Carew Manor, now home to a school, and the beautiful St Mary's Church sit along Church Road, on the south entrance to the park and give the park a real sense of history. The park itself was once a deer park attached to the manor, and whilst sadly no deer remain, the park remains a home for a wealth of wildlife. It's not uncommon to see the resident grey heron who's a very impressive bird.
Walk to the far west of the park and you will reach the Grange, a pub surrounded by an elaborate rockery, streams and ponds. The Grange is now a pub come Indian fusion restaurant which contrasts with its traditional façade. But on sunny day it's best enjoyed from the large garden at the back with a cold drink.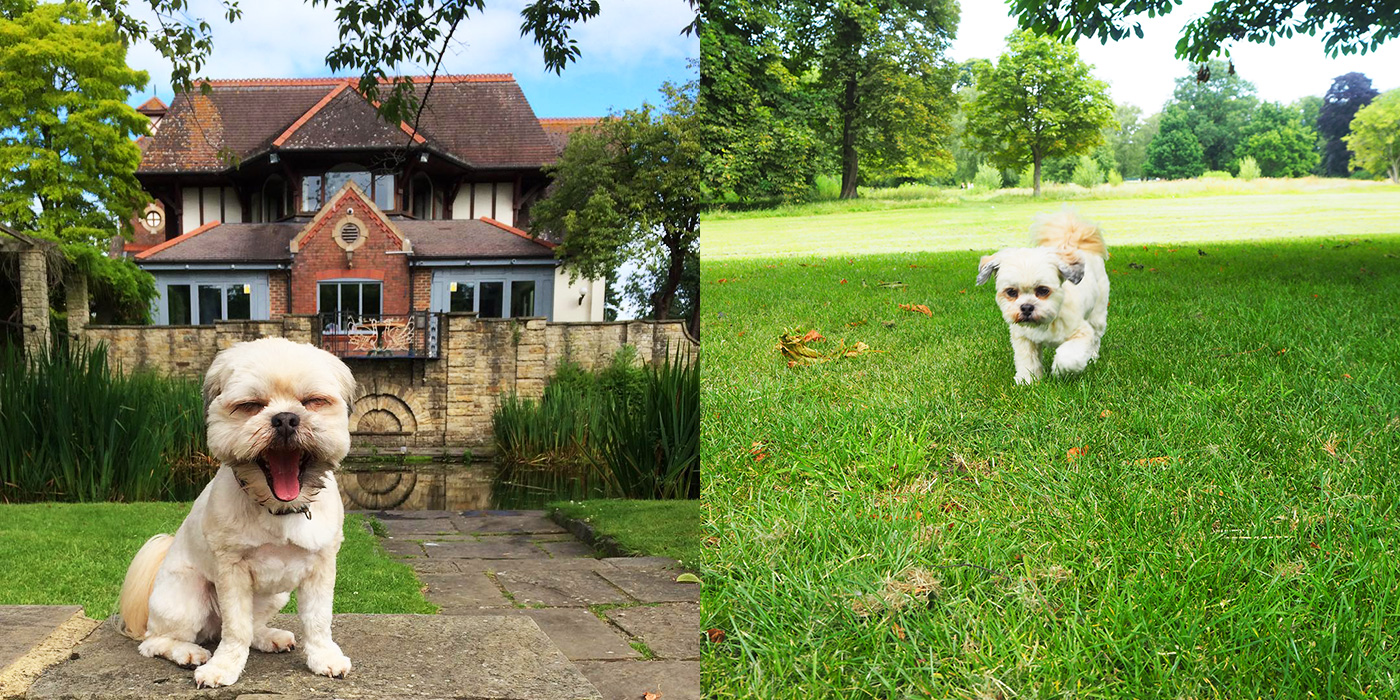 Beddington Park is a great spot for dog walks, with its woods and wide-open fields. Plus, in warm weather pups can enjoy the gentle banks into the Wandle for a dip. Smudge can often be found paddling under the foot bridges, normally carrying a stick of her choice.
The park hosts its own café, Pavilion Café, for light refreshments and ice-creams. There is a children's play area, tennis courts, a basketball court and even a skate ramp. There are also BBQ stations for family picnics which are often full on a sunny weekend.
Currently some parts of the park are fenced off as the council undertake redevelopment work. In 2016 the council was awarded Heritage Lottery and Big Lottery Funds to deliver a £3.7m project to restore, conserve and enhance this wonderful site.
Definitely worth the trip west along the Wandle.
This guest blog was written by Jack and Aneisha, who live together in Addiscombe, Croydon with Smudge the dog and Boo the cat, and are founders of independent pet food brand Scrumbles. Find out more about Scrumbles at scrumbles.co.uk
All images except the Carew Manor/St Mary's Church photos, courtesy of Jack and Aneisha