Croydon has a rich music heritage that spans genres far and wide across the decades and centuries and is still, to this day, a place where bedroom lyricists can become worldwide superstars and that the impossible is not so impossible.
I could hark back to past heroes, and I certainly have done so in other articles, but today I want to focus on new talent. The seeds of imagination that are sprouting across our borough to bring us new music and create a little light in these not so bright times.
Let me introduce you to Welsh songwriter and multi-instrumentalist, Benji Tranter. A Croydon convert, solo artist and also the front person for the band Ski Lift who played our As The Cro Cro Flies showcase last year. We absolutely love Ski Lift, so when we heard that Benji Tranter also has a solo debut album in the pipeline we were super keen to hear more about 'Songs to Make You Happy'.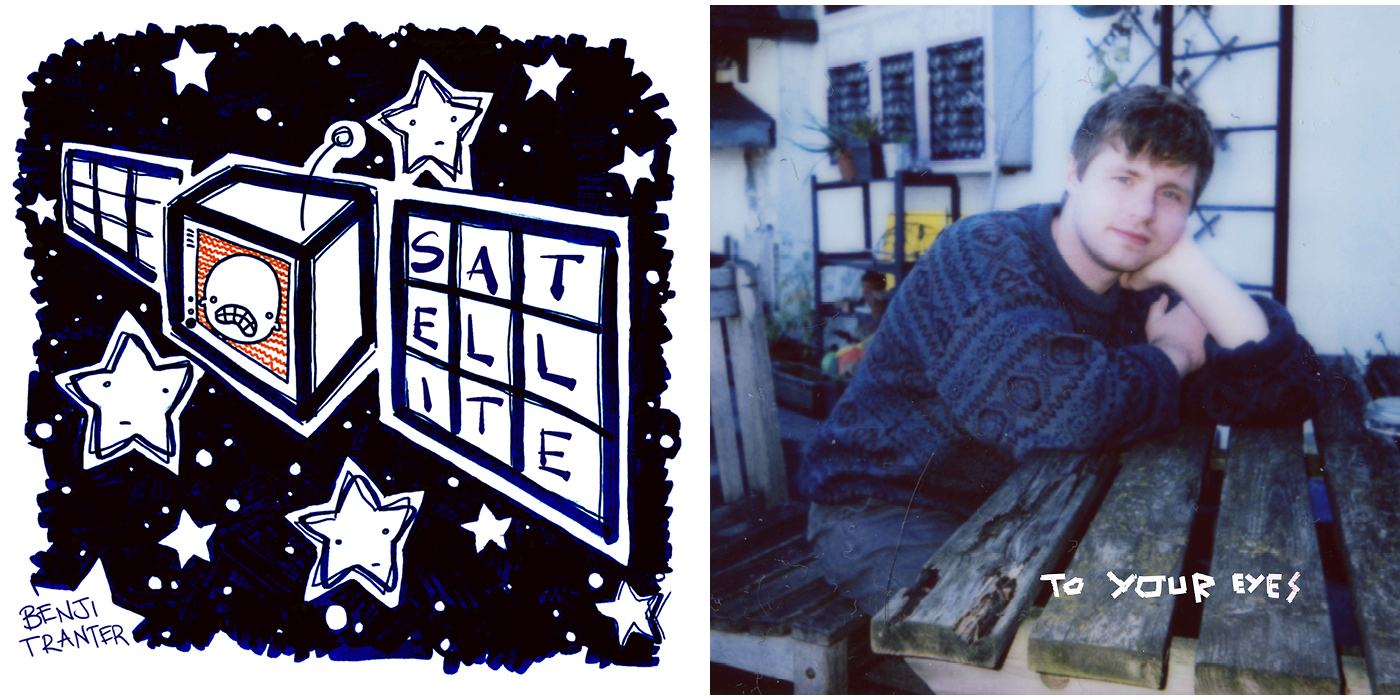 The first single taken from the album is 'Satellite', a beautifully crafted song that leaves you with a warm fireside glow. It has a sense of nostalgia about it that'll make you remember first loves and teenage longing to find the place where you fit. There is a rather cute music video for this one – for those old enough, think 'Button Moon'. DIY through and through but that is its charm.
'To your Eyes' came out on New Years Day 2023 having been written the previous year on New Year's Day. It is a stripped back track of guitar and vocals, but it is no less lush and full sounding. This one has a delicate nature to it. Very much for fans of Sufjan Stevens and a hint of Darin Deez in there somewhere. About this song, Benji Tranter says 'I find this time of year truly magical, a time to slow down and take stock, to hibernate, away from the busyness of the world, the anxiety of social media. I've had a few occasions where songs will come to me around New Years Eve, but this one stuck and I'm very fond of it. It's about shaking off my jaded world view (briefly), appreciating what I have, and choosing, or at least intending to choose love, kindness, and hope". The music video was filmed in Croydon's Addington Hills during the snow. Simple, yet beautiful, it is the perfect visual accompaniment for 'To your Eyes'.
Listening to the rest of the album, I found it a refreshing break from the world and a reminder of the simpler things in life, that are ultimately the most important, friends, family, home. Favourites include 'Speed Camera', 'Free' and 'In my Mouth' as well as the singles.
The press release refers to the album as being a collection of vignettes; diary entries, polaroid snapshots. I can't think of a better way to sum up this fine body of work. A reflection of life, a musical journey to which we can all relate.
'Songs to Make You Happy' is the debut album from Benji Tranter, out today, Friday 20 January on Pear O' Legs Records. Buy a copy here. 
To find out more about Benji Tranter, follow him on Instagram, Facebook, Twitter and Soundcloud, and visit pearolegs.com/artists/benji-tranter 
Images courtesy of Benji Tranter, header by Keira Anee
Posted by Angela