Close your eyes and try to imagine the smell of freshly baked bread, coffee and something mouth wateringly sweet and delicious. No it's not the sinister gingerbread house from the Grimm fairy tales and nor is it Greggs on South End. It's the Blackbird Bakery, silly. One of Croydon's finest bakeries and my new favourite haunt for CAKE.
Located just across the road from Sainsburys in the Crystal Palace triangle, this little bakery is one of six shops located in South London grown from humble beginnings as a market stall in East Dulwich. In fact Blackbird Bakery still have the very same pitch every Saturday in the market, so be sure to check it out if you're passing.
Keeping true to traditional baking, they make everything they sell from scratch without artificial flavours and preservatives. Their bread-making technique is spot on and absolutely delicious. No more supermarket bread for me!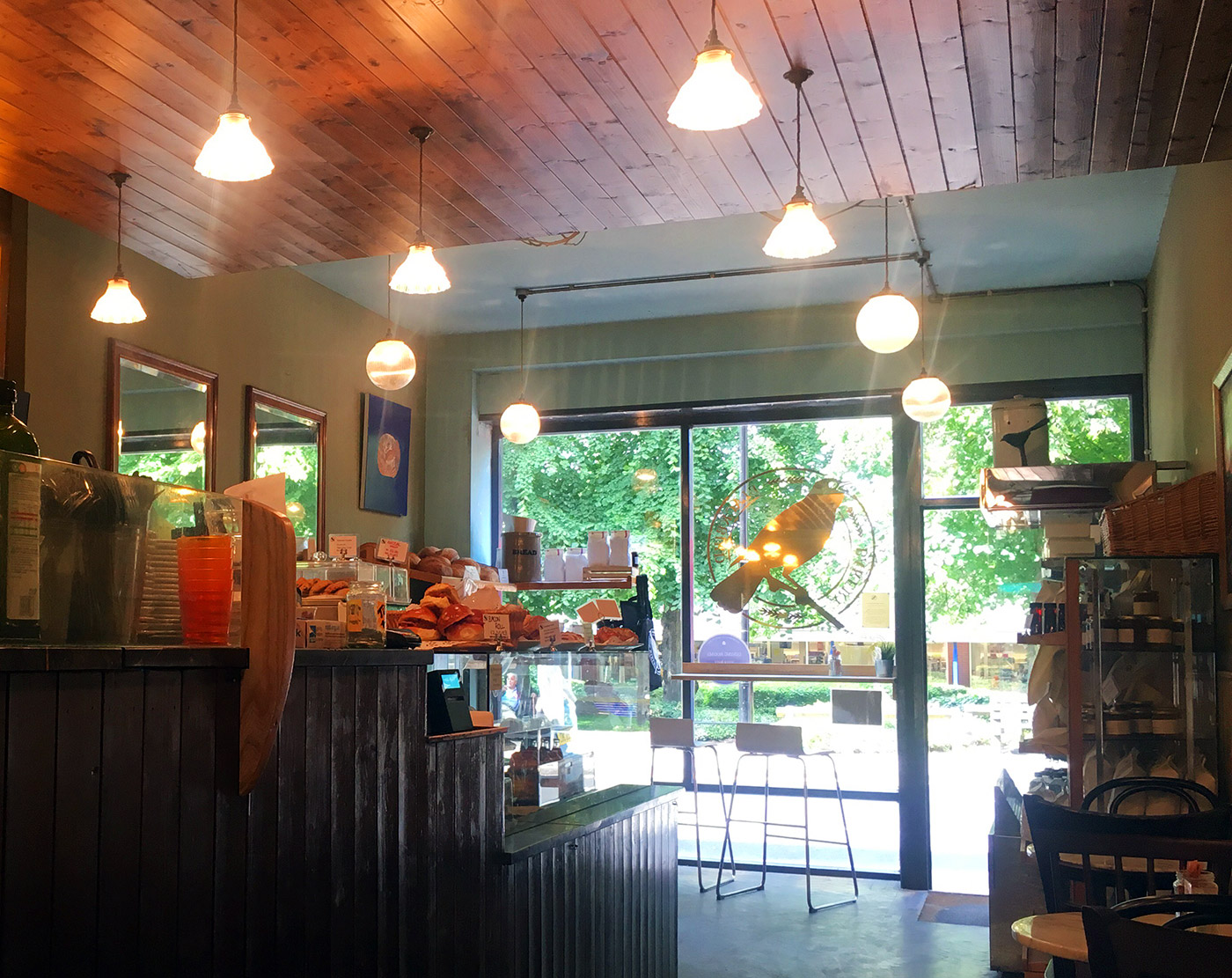 It's not just about the bread though. The bakery is crammed with jams, marmalades, sandwiches, quiches, salads, cakes and even dog biscuits (sadly dogs aren't allowed into the bakery itself, which is probably a good thing as I don't think Lilly would behave herself. She is bread obsessed). It's an impressive spread to say the least and you're spoilt for choice.
If you are a chocolate fiend, you really can't go wrong with the ultimate chocolate cake. I was in heaven. It's a decadent chocolate sponge cake filled and topped with chocolate icing, which, surprisingly is also vegan. I can't fault this cake, being a bit of a chocoholic, I can only fault myself for only being able to eat half.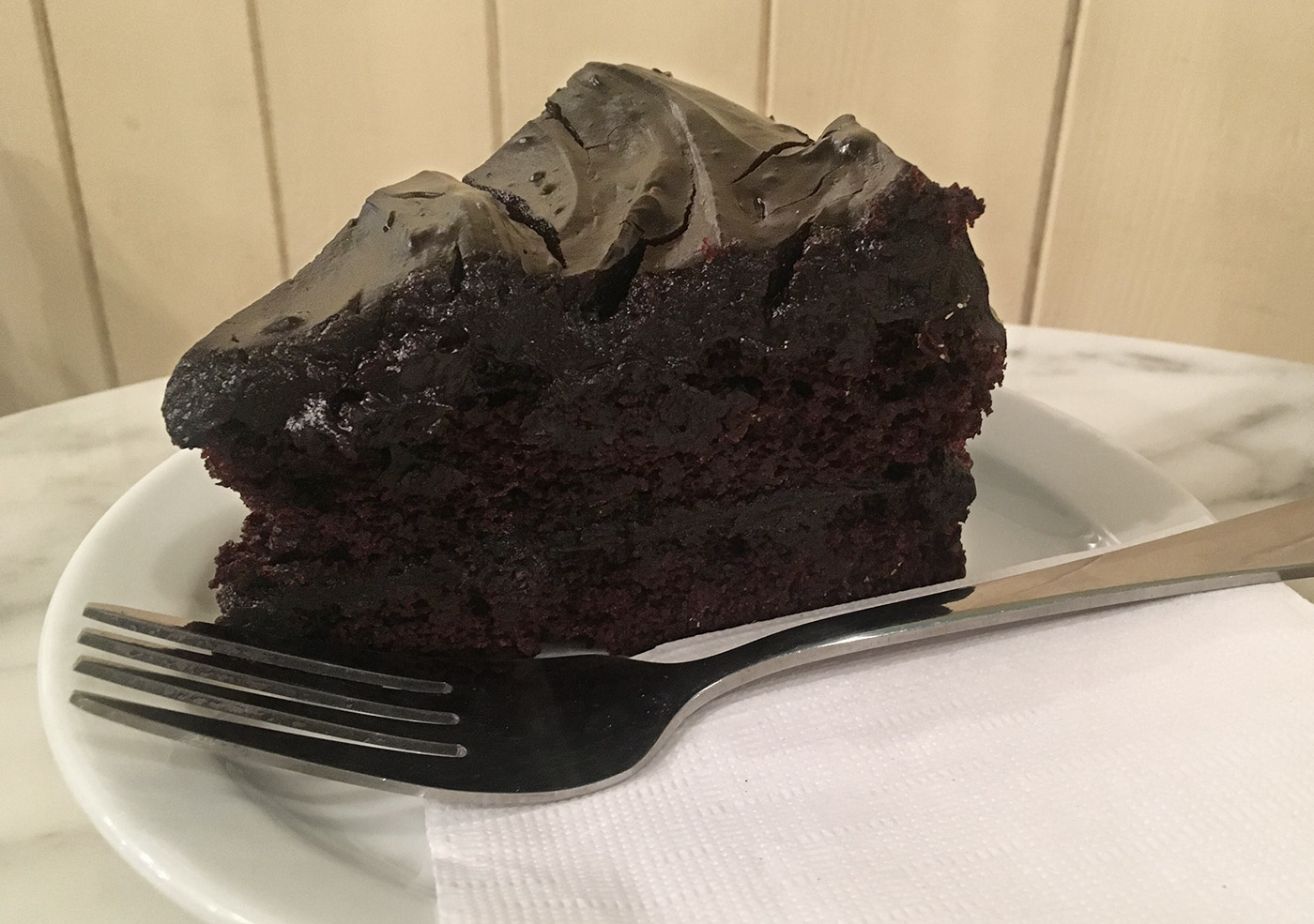 Another cake to try is a good old fashioned carrot cake. The right amount of spice, sweetness and moist sponge ticks all the boxes at the county fair, bagging them the ribbon for best cake, well according to me anyway.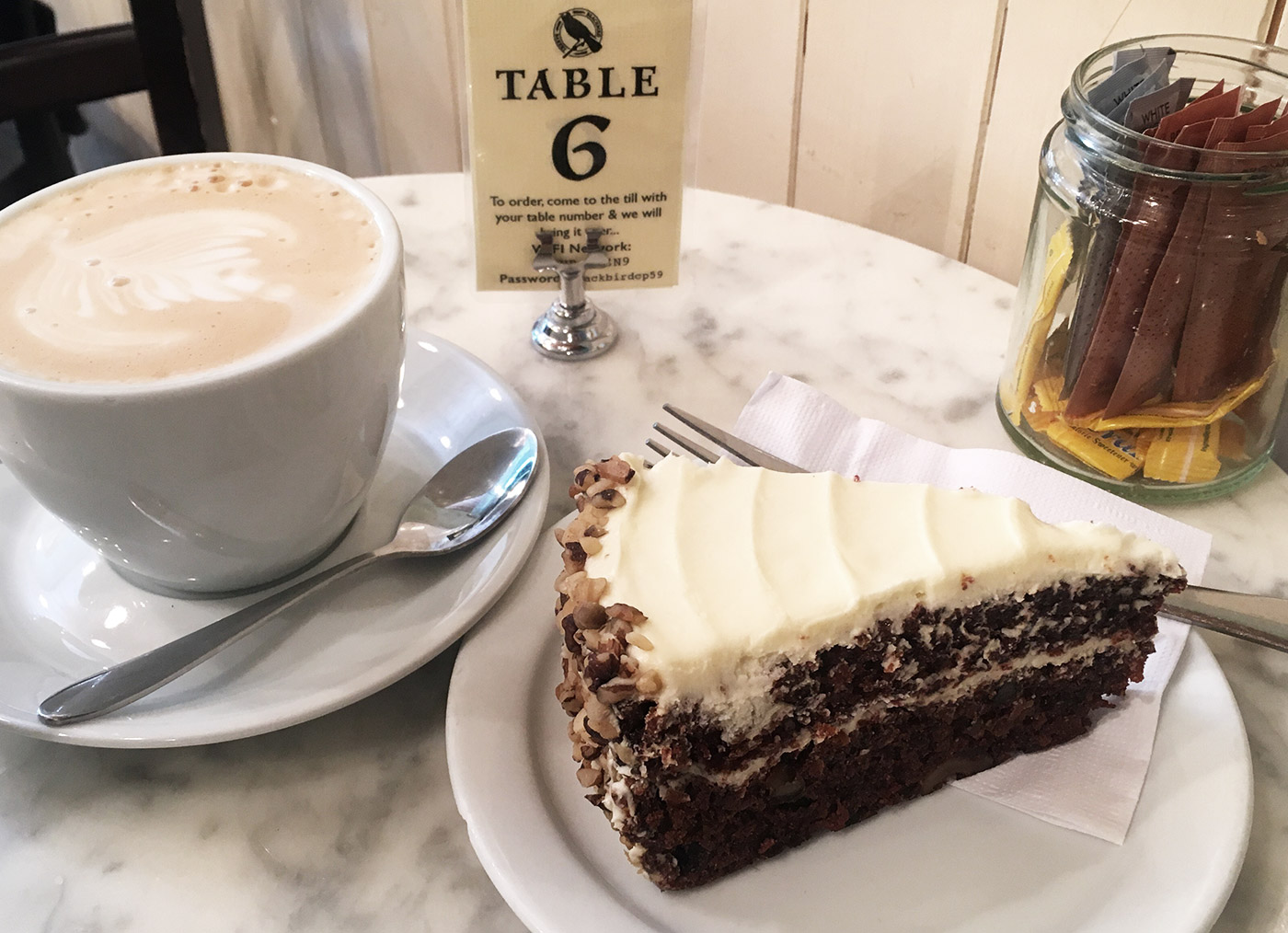 Aside from naughty but devastatingly nice cakes, it's a fab place for lunch too. A good tasty portion of quiche, frittata or Homity pie, washed down with a fresh juice or locally roasted darn fine coffee works a treat to set you up for the rest of the day, and all served in a cute retro styled bakery.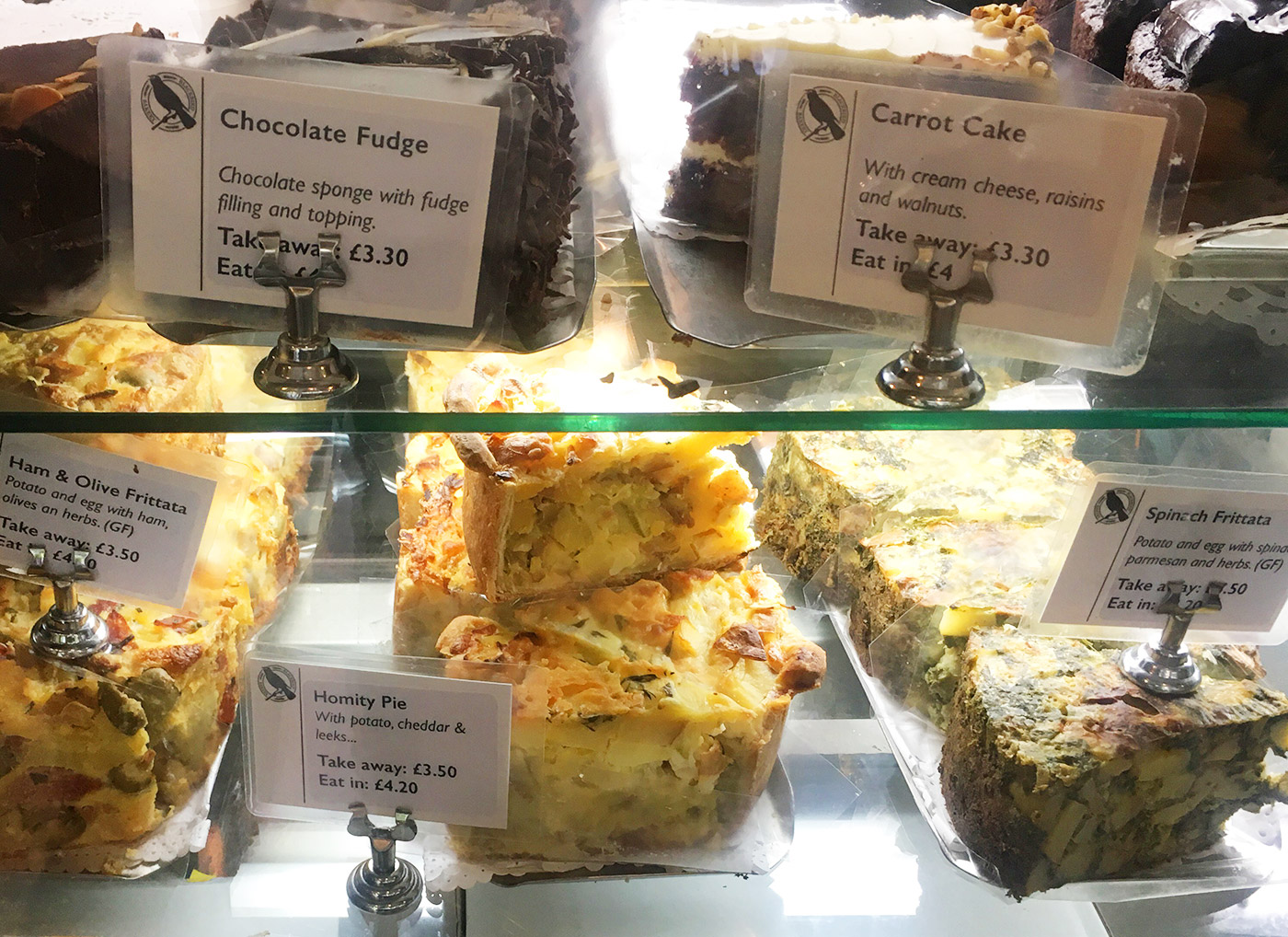 There's a bit of history attached to the bakery too. It was, according to the blue plaque in the window, Dining Rooms from 1891-1956. That's as far as my historical facts go on the property, but you'll notice a number of blue plaques throughout the triangle as part of The Plaques Project which was setup by the Norwood Society to encourage local people to engage with the history of Norwood. Some 123 businesses display plaques forming a rather fab historical trail. You can get info about it here.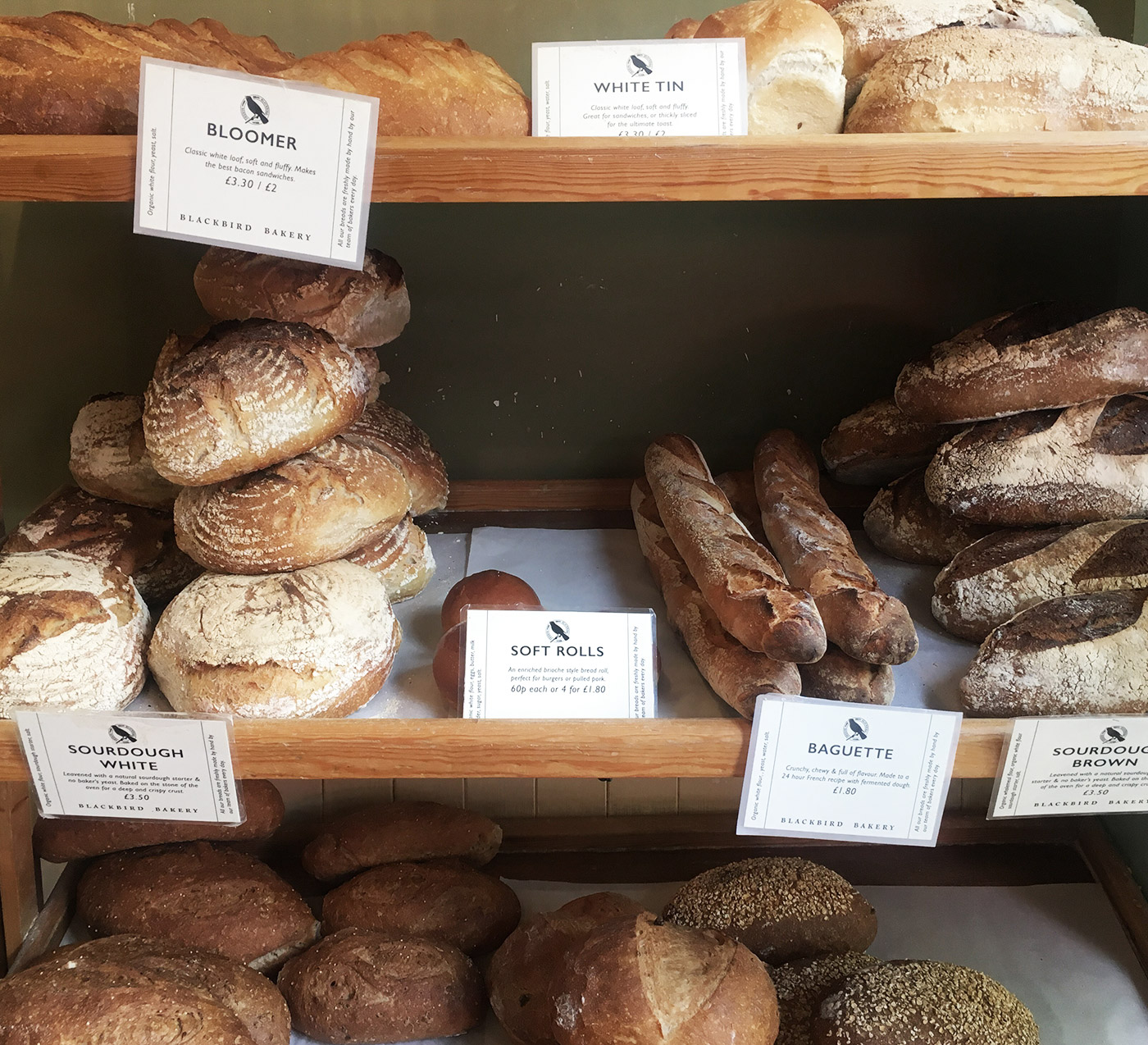 I digress. Back to Blackbird Bakery! They have a daily bread schedule with some extra special loaves on certain days. You can check out the schedule here. Everyday you'll find Sourdough White & Brown, No.5 Slowrise, Multigrain, White Tin & Bloomer, Baguette, Ciabatta, Soft White Rolls, but I highly recommend Saturdays for extra special breads such as Olive, Rosemary, Walnut & Onion, Caraway & Rye, Foccacia, and Spelt.
Score 10/10 for baked goods, atmosphere and ethos.
The Blackbird Bakery can be found at:
59 Westow Street,
Upper Norwood
London, SE19 3RW
For other locations and info visit them here.
Header by the Croydonist, adapting images from the Noun Project by Eric Bird (blackbird) and Guvnor Co (apron).
Posted by Angela