Lockdown has sucked hasn't it, but I have tried to look at the positives throughout, like not having to commute, getting chores done during the week rather than taking up my whole weekend, and best of all, having more time with our daughter Beth, as trying as that might sometimes be. Parents out there, I know you feel my pain of keeping the kids entertained.
I know lots of people have developed new skills during the past year, I can't say that I have, but I have finally found a love of running. Thanks to the couch to 5K app, I am well and truly back in shape and running 3 times a week with ease. To keep things interesting I've been plotting out different routes to discover Croydon in a new way. Not just visiting green spaces but exploring the streets. Places I would never have bothered to venture to as I didn't really have a reason.
So with my new love of running and my long term love of history, I decided to create my own running trail passing some of our local blue plaques. This trail can be enjoyed as a walk rather than a jog, and if you love a bit of history, this just might be right up your street. Literally and figuratively.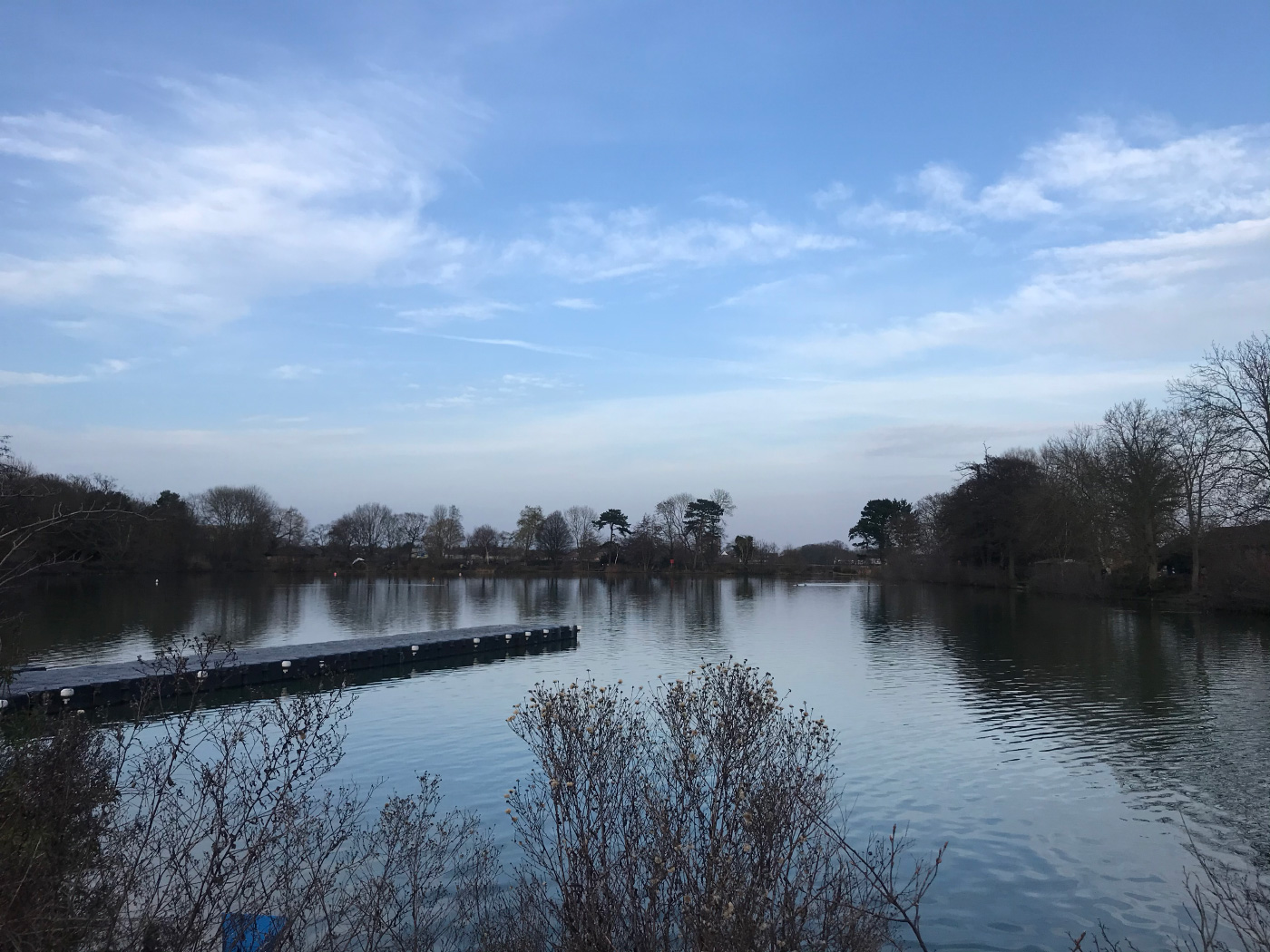 The trail
Ever been to South Norwood Lake and Grounds? It's pretty lovely isn't it? This is a great place to start or finish this trail.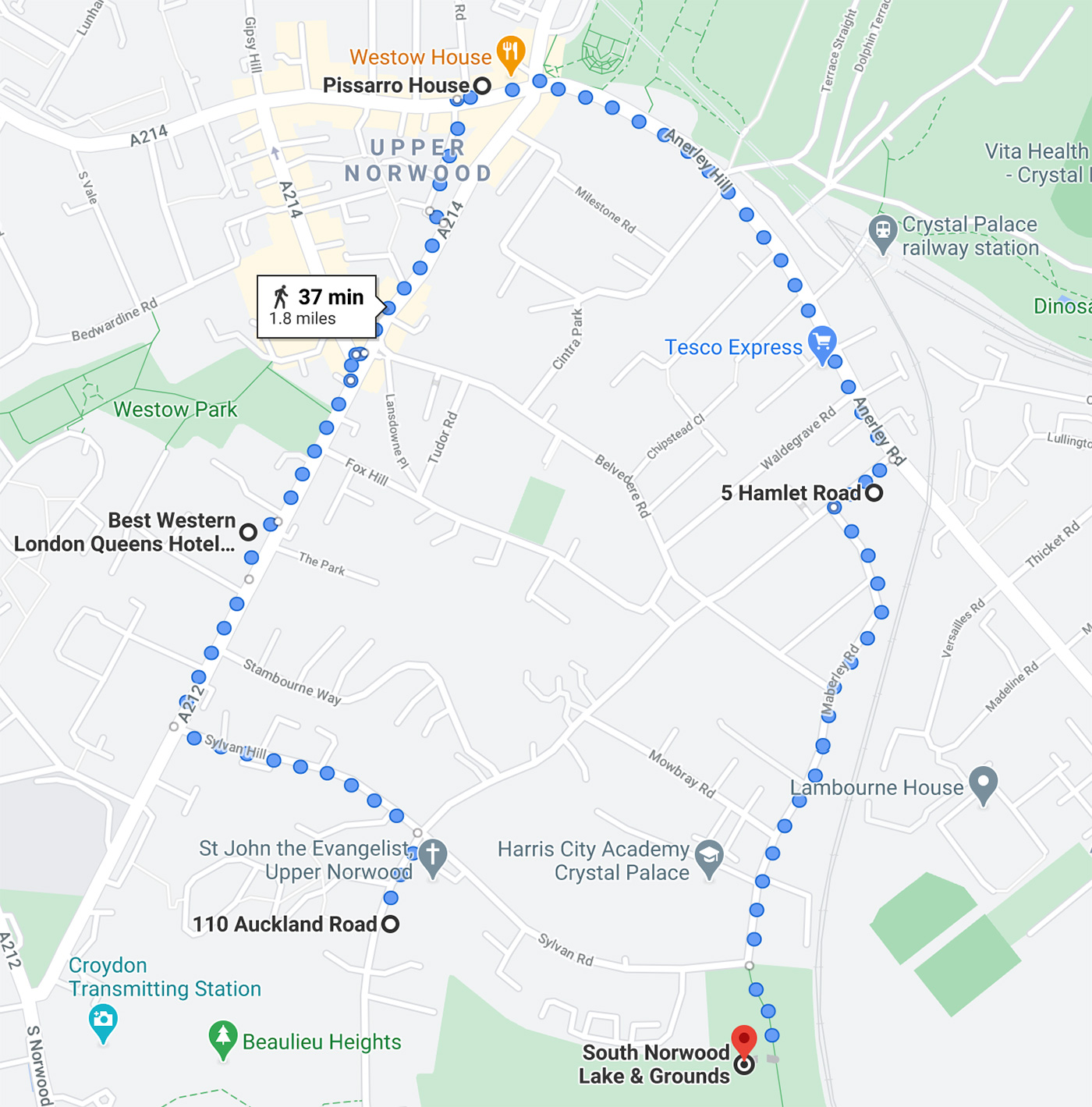 Stop 1: Raymond Chandler (1888-1959) 
110 Auckland Road, Upper Norwood, London, SE19 2BY
Raymond was an American-British novelist and screenwriter. He came to Upper Norwood as a boy of 7 years old when his father abandoned the family leaving Raymond's mother as a single parent. Seeking help from her family, they moved from Chicago to England's Upper Norwood. An uncle paid for their accommodation and his school fees but apparently refused to pay for him to go to university. He started off in a school in Upper Norwood, but by age 12 he was enrolled in Dulwich College where he won prizes for mathematics as well as other more general achievements. Even though Raymond had tried his hand at journalism and poetry in his early years, it wasn't until he lost his job at an oil company during the great depression, that he became a detective fiction writer. He was 44 years old! His first short story, 'Blackmailers Don't Shoot' was published in 1933 in popular pulp magazine, Black Mask. Fast forward to 1939 and his first novel, The Big Sleep, was published. This would go on to hit the silver screen in 1946 with the detective hero immortalised by actor Humphrey Bogart.
Raymond went on to write seven novels in his lifetime. Four of these novels are considered masterpieces including The Big Sleep, Farewell My Lovely and The Long Goodbye.
Stop 2: Emile Zola (1840-1902)
Queen's Hotel, 122 Church Road, Upper Norwood, London, SE19 2UG
Zola was a french novelist, journalist, playwright and was a major figure in the political liberalisation of France and in the exoneration of the falsely accused and convicted army officer Alfred Dreyfus. Zola was prosecuted for libel and found guilty. In July 1899, when his appeal appeared certain to fail, he fled to England and became a resident at the Queens Hotel from 1898 to 1899. During his time in Upper Norwood Emile wrote the novel 'Fecondite'. He also enjoyed cycling trips taking hundreds of photos of the area including the famous Crystal Palace, the skyline and the Triangle.
Emile was twice nominated for the Nobel Prize for literature. More than half of his novels were part of a twenty-volume series, Les Rougon-Macquart, which details the history of a single family under the reign of Napoleon III.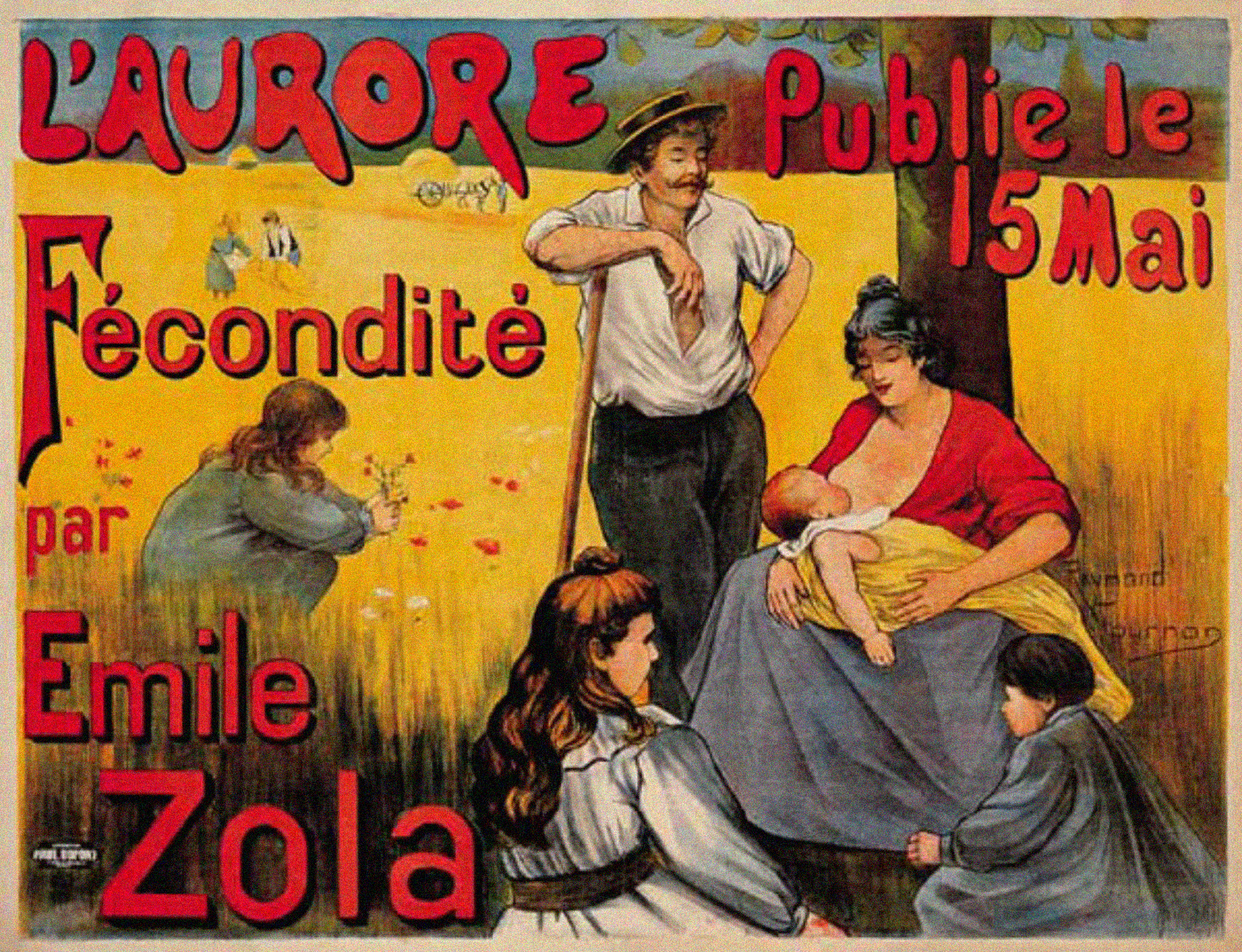 Stop 3: Camille Pissarro (1830-1903) 
77A Westow Hill, Upper Norwood, London SE19 1TX
Camille was a Danish-French Impressionist and Neo-impressionist painter. After the outbreak of the Franco-Prussian War, he moved his family to Norwood. When Camille was able to return to Paris he discovered that out of the 1,500 paintings he had to leave behind when he fled – work that he had created over a 20 year period – only 40 remained. The rest had been damaged or destroyed by the soldiers who used them as floor mats for cleaning their muddy boots.
During his time in Norwood he continued to paint, capturing Sydenham and Norwood at a time when the railways had just arrived but before the area would succumb to expansion of suburbia. His importance as an artist resides not only in his visual work but also his patriarchal standing among his colleagues.
His work includes paintings of St Bartholomew's Church at Lawrie Park Avenue (now on display at the National Gallery in London), Norwood Under the Snow, Lordship Lane Station, views of Crystal Palace, Dulwich College, Sydenham Hill and All Saints Church in Upper Norwood. It is believed that 12 oil paintings date from his time in Norwood, one of which is a lost painting of St Stephens Church.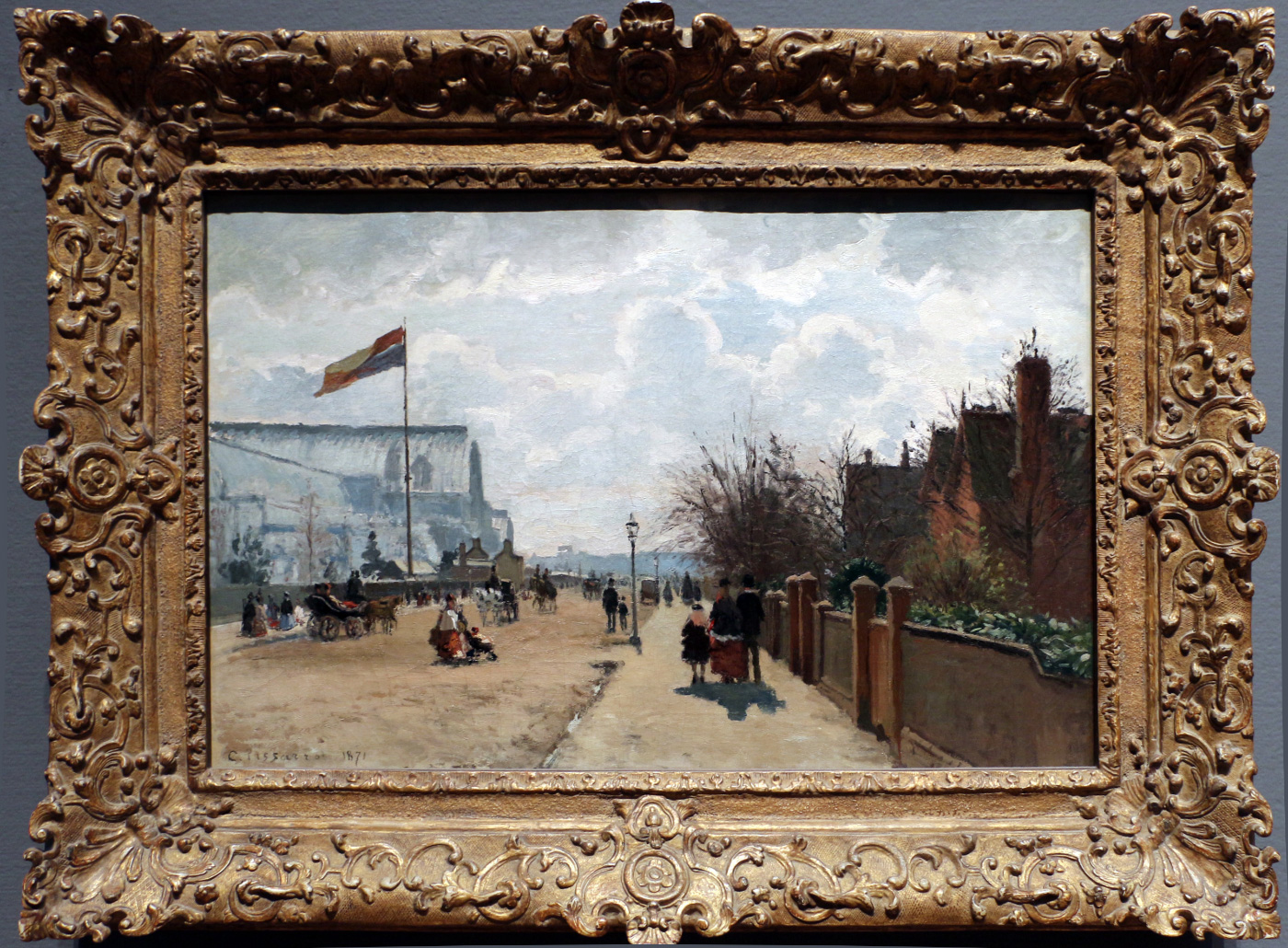 Stop 4: Ira Aldridge (1807-1867)
5 Hamlet Road, Upper Norwood, London, SE19 2AP
Ira was an American and later, a British actor and playwright. His career really took off from 1824, mainly from the London stage and performances in Europe. He was especially known for his Shakespearen roles. Ira is the only actor of African-American descent among the 33 actors of the English stage honoured with a bronze plaque at the Shakespeare Memorial Theatre at Stratford-Upon-Avon.
His first known London performance was at the Royal Coburg (now known at the Old Vic). This was back in 1825. At the time, London was the scene of protests with people for or against the abolition of slavery bill.
Although a very fine actor, Ira would experience mixed reviews with racism, of course, raising its ugly head and ultimately see him boycotted from the West End. In a review in The Times, it stated that it was impossible for him to pronounce English properly 'owing to the shape of his lips'. This being just one example of blatant racism. Although the London press continued its campaign of hate, Ira continued to build a reputation as a brilliant and distinct actor. Glowing reviews from the Globe, regional press, audiences and contemporaries from across the country, saw him secure role after role outside of London's West End. With success mounting, Ira bought 5 Hamlet Road, in the prosperous suburbs of Upper Norwood, London, in 1861 shortly before becoming a naturalised British citizen in 1863. It was where his wife, Margaret, and later his second wife, Amanda, brought up his children. He named the house 'Luranah Villa' in memory of his mother. It now bears his English Heritage blue plaque.
Stop 5: South Norwood Lake and Grounds
South Norwood Lake and Grounds is 28 acres in total and dates back to 1809 when a reservoir (now the lake we see today) was created. This was part of the Croydon Canal which ran between Croydon and the Grand Surrey Canal at New Cross – the canal was used to transport stone and lime from Merstham. The lake and grounds are home to Norwood Sports Club founded in 1881. Believe it or not, at that moment in time it was the largest tennis club in the world with a whopping 54 courts. There was also once a cricket ground and a golf course there too. The grounds fell into neglect and in 1932 The Croydon Corporation bought the grounds, saving it from those pesky developers, and turned it into a public park. There's water sports and fishing on the lake these days, a kids playground, cafe, and plenty of open green space for a picnic and a kick-about of a ball.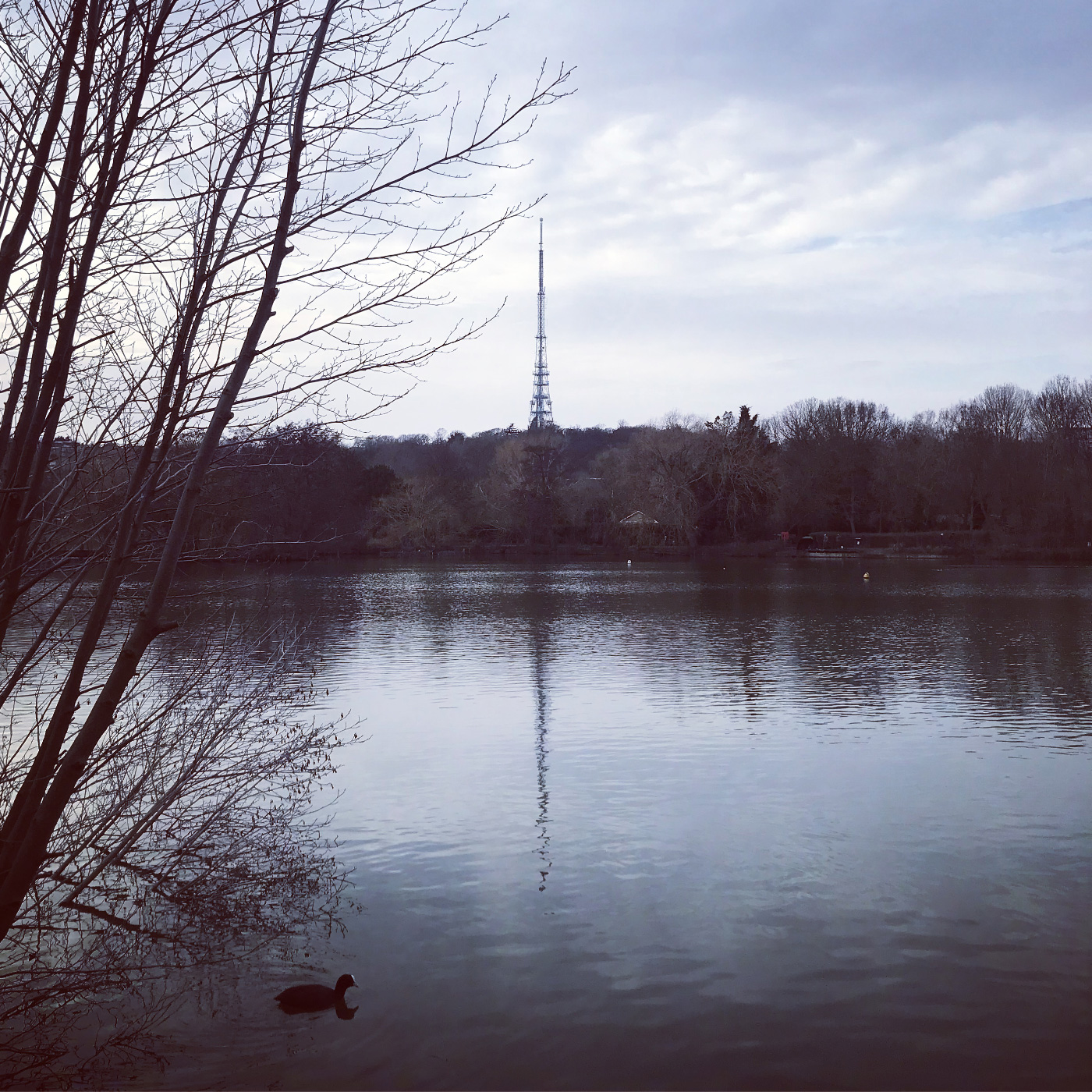 Run, walk or cycle, this route is embedded with history for all to enjoy. It's quite pretty too! As for local history and blue plaques, I've only just scratched the surface here. So many incredible buildings and stories of locals to explore. Expect a follow-up trail to keep you entertained now that we're entering into brighter weather.
Images:  publicity for the Emile Zola novel, 'Fecondite'; Pissarro painting, Crystal Palace, 1871; South Norwood Lake photos and header by the Croydonist. 
Posted by Angela