Adventures have mostly been put on hold this year for obvious reasons, but in recent weeks I've been masked up, with anti-bac at the ready and ditched cash for contactless as I've headed back out into the world to find a source of entertainment that doesn't involve Netflix.
An aside, Umbrella Academy and Hollywood. Total binge-watching heaven. Add them to your list!
Now back to the point of this article.
I have missed exploring Croydon and discovering new favourite haunts, but as everything suddenly feels different and new once more, I kept super local and headed to Boxpark for a food and social fix.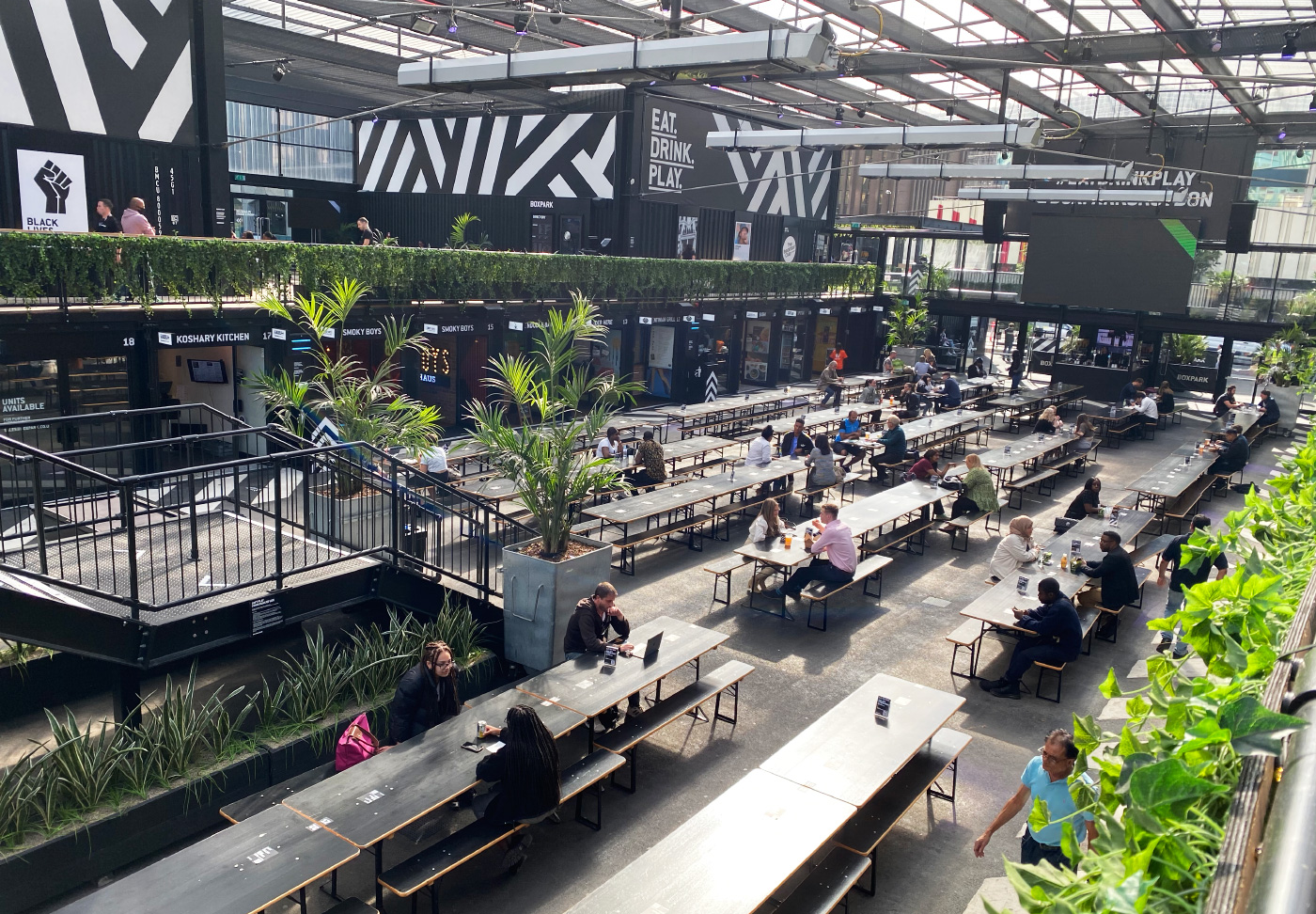 I was dead impressed with the QR Code track and trace registration followed by temperature check and sanitiser station before being allowed to enter. It certainly made me feel safe that all measures were being taken to stop the spread.
Measures taken inside are pretty awesome too. You can order via an app then collect your food or mask-up and go visit your fave food place. The communal seating makes it super easy to keep your distance while still maintaining that fun party vibe that Boxpark is so great at creating.
Alright, enough of the boring social distancing rules stuff and onto the food. I could not resist What the Pitta. A simple idea done incredibly well. A vegan kebab that's so very delicious and filling it's the best lunchtime or evening guilty pleasure around. Top marks!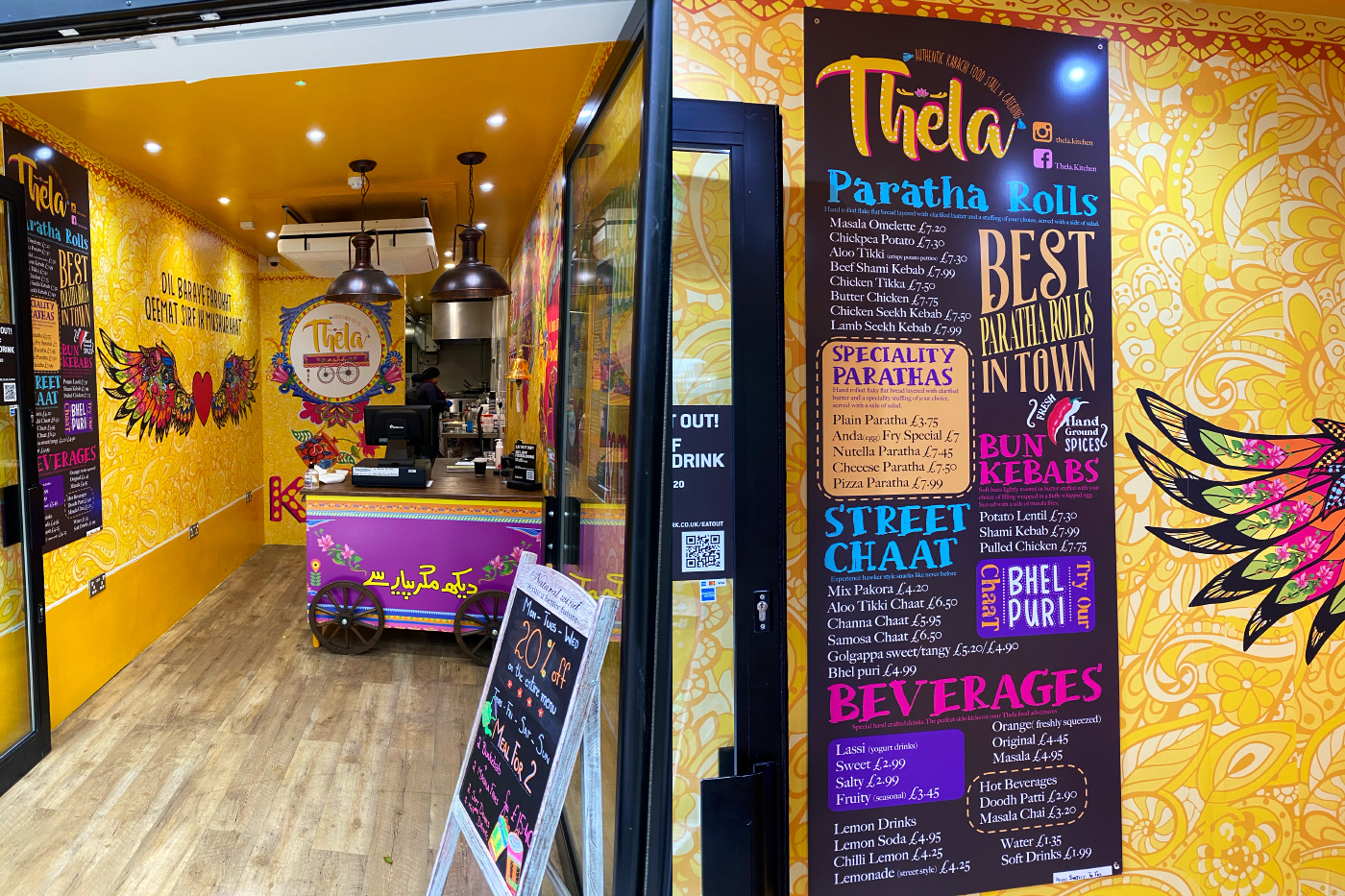 On my second visit to the Box (I had to go a few days in a row to sample more of the food offerings currently available or this would have been a very short piece) I tried new kids on the block Thela. This is Karachi Style street food at its finest and you really can't miss this place with its brightly coloured interior that welcomes you in. So what's on offer I hear you cry! Blooming marvellous Paratha Rolls and Street Chaat. I went for the Chickpea Potato with a side salad. Lips smacking perfection and I was way too full to be tempted by a Nutella Paratha as a dessert. It's on my list to try though!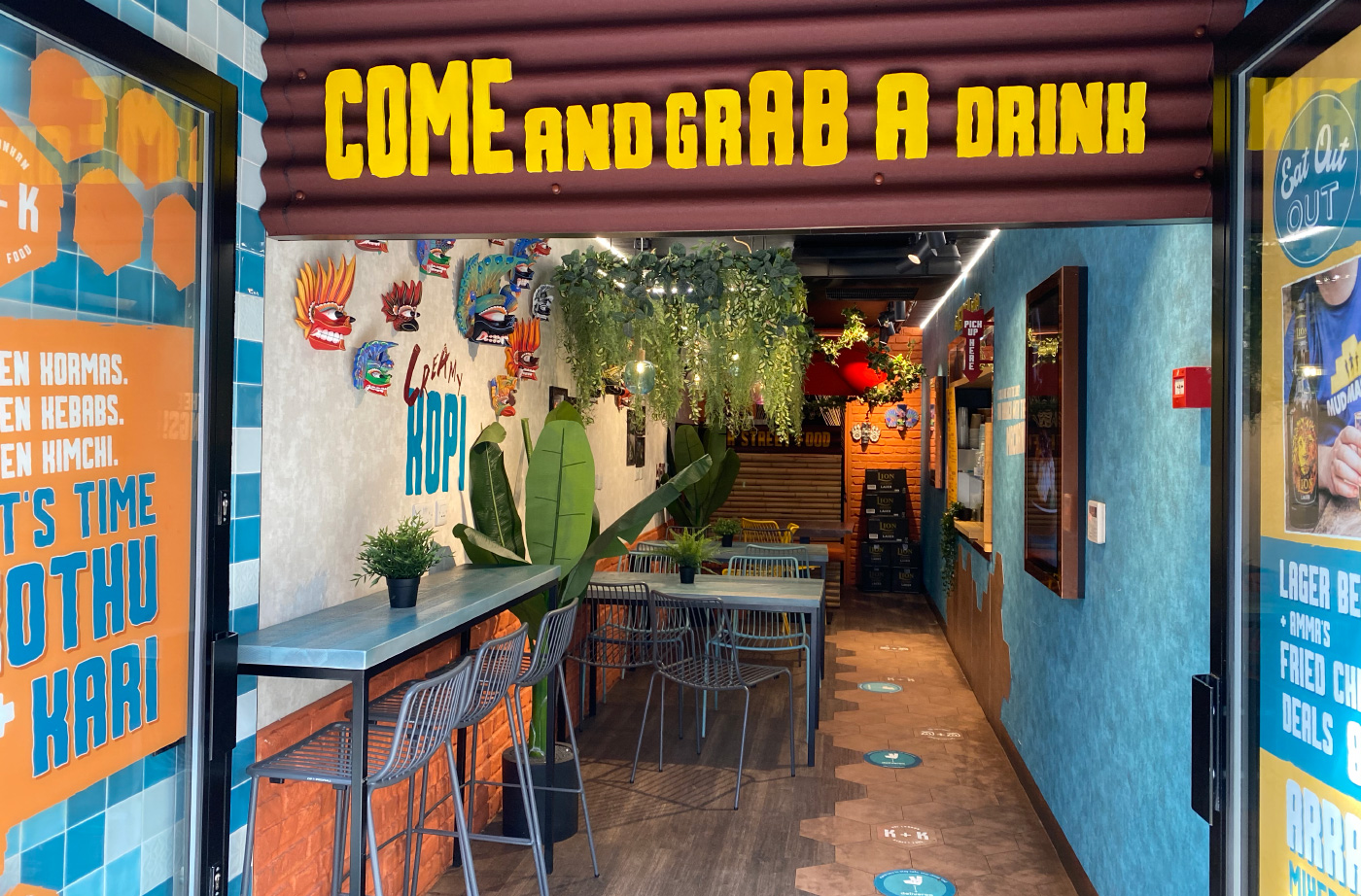 Trip number three and I'm exploring the menu of K+K Street Food, but this time it's the delights of Sri Lanka that awaits me. I decided to go for the Veg Kothu Roti and I was not disappointed. This really is authentic Sri Lankan food. The three founders all grew up there and remember the wonderful smells from the food carts on trips to the market. They took these memories and experiences and went from friends to business partners to bring us a glimpse of the magical food market stalls of distant lands to the shores of Croydon. I like this place a lot!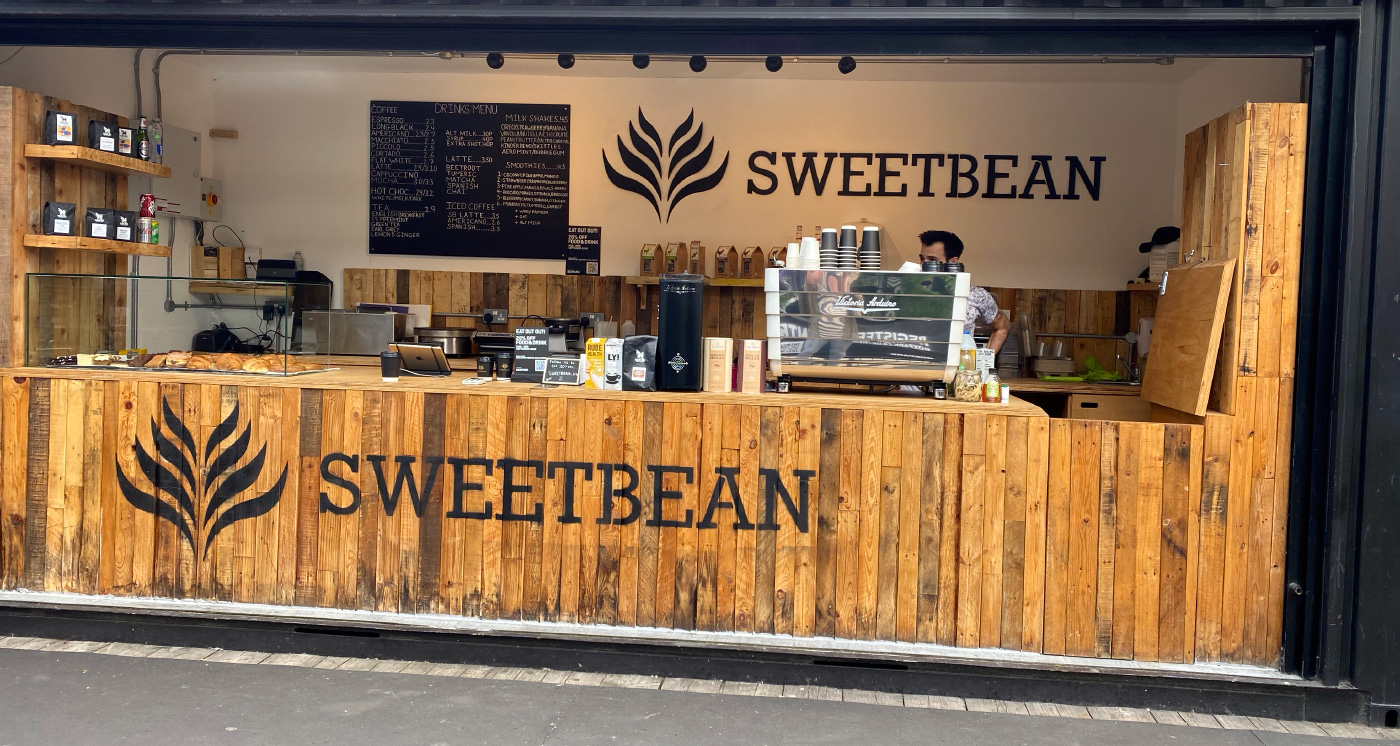 My final stop was to grab a coffee from Sweetbean for my full belly walk home. I did opt for my go-to latte (A fine one it was too), but noticed there is much more on offer here, such as beetroot and turmeric lattes, milkshakes, teas and pastries. Not just another coffee stand that's for sure. I'll be back for that tumeric latte…
As well as the new establishments mentioned, a lot of old faves still remain, such as Breakfast Club, Coqfighter and Oatopia (Julia LOVES Oatopia), to name but a few, but sadly some have also disappeared such as Arancina and Wine&Deli. I hope they return to Croydon in some shape or form in the future.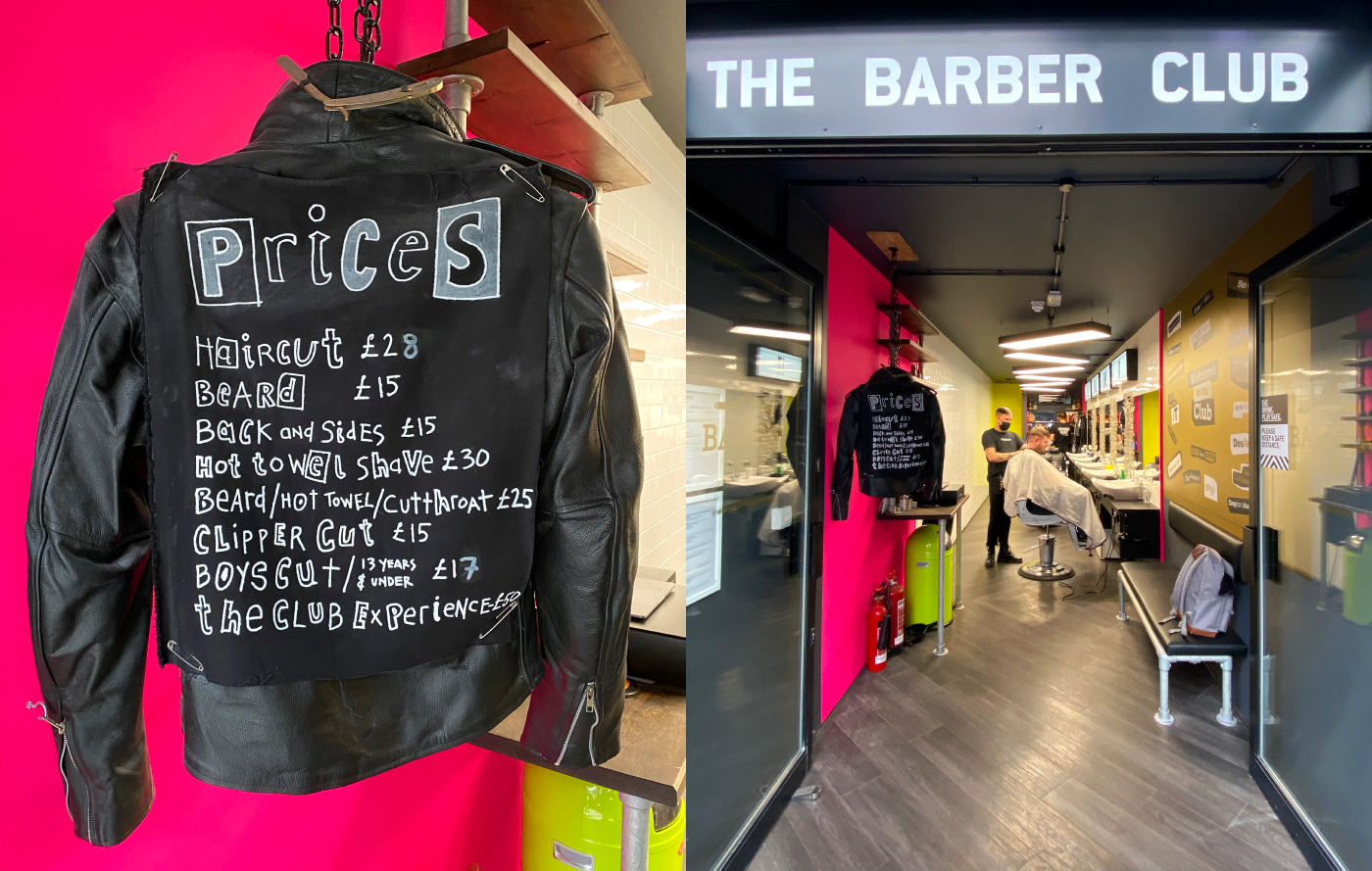 Last to mention on the list, and it isn't food, shock, horror, is The Barber Club. No I didn't have my sides trimmed but I love their style. Prices are listed on a pretty cool leather jacket against a pink backdrop. What's not to love about that! Anyway it's exciting to see a unit in Boxpark that isn't food, and I sort of hope we'll see a few more quirky things appear. On my dream list would be a 'Made in Croydon' shop, 'Made by Mrs M' boutique, and other such stuff from the local creatives.
So if you are looking for somewhere to social distance with a festival vibe and amazing food while also taking the guidelines seriously, you really can't go wrong with Boxpark. They get 5 HUGE gold stars and an elbow high five!
Boxpark is at 99 George St, Croydon CR0 1LD
Header image by Gustavo Fring – modified by the Croydonist
Posted by Angela