We have finally made it through the blue month of January folks, and tomorrow we enter the red month of love. Yes, it's only two weeks today until Valentine's Day! Whether you like to celebrate the day of romance by giving traditional gifts of flowers or chocolate, or just avoid it completely, what better reason do we need to write about our borough's newest (and finest) chocolateurs. Purley residents, and husband and wife team Naz Khan and Michael Ogazi, run Cocoa Jones from their home, where they produce a range of ethically sourced, handcrafted, and exquisitely presented chocolates, which play on the culture clash of their heritage (Pakistani for Naz and Nigerian for Michael). Is your mouth watering in anticipation yet? We caught up with one half of Cocoa Jones, Naz, to find out more.

Croydonist: First off are you Croydon natives or converts and which part of the borough do you call home?
Naz: Croydon converts. We both grew up in Manchester, moved to London to study at SOAS (School of Oriental and African Studies) and then spent over a decade in North West London, Willesden, Kensal Rise and Harlesden before moving to Purley in 2010.
We moved for the schools, the green and family. Although it took Michael a few years to get used to the green and quietness, he's used to noise at night, ambulances, police cars etc. It also freaked him out that the green doesn't change just looks the same every day.
Croydonist: Tell us a bit about Cocoa Jones?
Naz: Cocoa Jones is a family business, we make beautiful chocolate bonbons, truffles, bars and other gifts as well as run chocolate making events and parties across Croydon and Sutton.
Croydonist: It's a quirky name – what's the meaning behind it?
Naz: Everyone always asks about the name. It took us a little time to find it, for a while we were known as the 'Fat Chocolatiers' but we eventually settled on Cocoa Jones.
The term 'Jones' is Victorian and African-American slang for addiction, desire and longing. And it just seems to nicely reflect our love of chocolate in all its forms.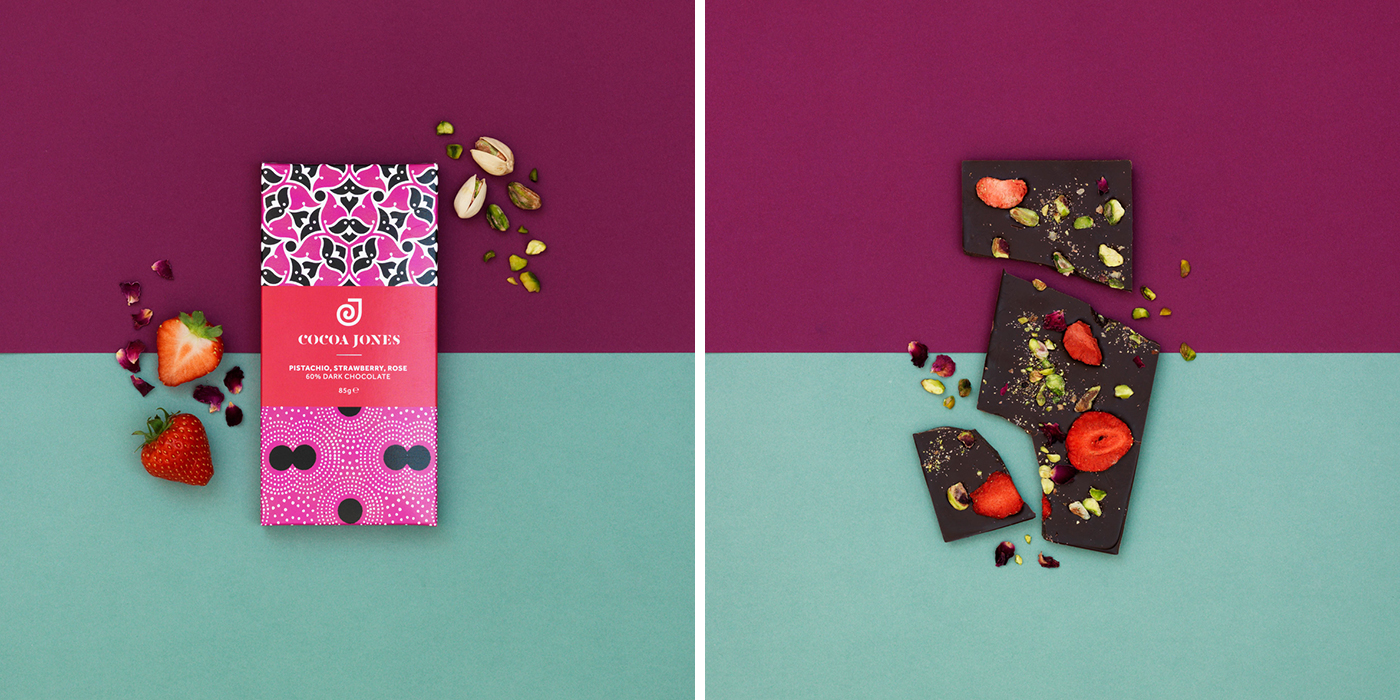 Croydonist: How do you come to run a luxury chocolate brand – do you both have culinary backgrounds?
Naz: Errr no, aside from Michael spending several years as a kitchen porter at the Royal Exchange Theatre in Manchester and my love of cooking and baking, neither of us have a culinary background.
I wish I could say it was a childhood inspiration but to be honest, we fell into this as our family grew. We have five children, we're both working, and we needed some extra income so were looking for something else we could do.
We considered lots of things – bookshops, barbershops, a creche café similar to Little Lambs in Coulsdon (shout out to Sophie Martyn-Reynolds!!) – but one weekend we ended up visiting the Salon Du Chocolate event. It was just a quiet weekend, for once, in between rugby, football, karate etc and we just fell in love with what they were doing.
It was just the scene, lots of fantastic chocolatiers from across the world, all making this gorgeous tasting chocolate with incredible packaging. So many of them were new businesses, they were open and warm, it was inspirational. Just dedicated to making chocolate using ethical sources with lots of cacao instead of sugar.
At the time the big trend was for 'single origin' cacao, which basically means using beans from one area so that you can taste the influence of the local flora and fauna on the chocolate. The roasting, the amount sugar and vanilla used all have to be finely judged so that the character of the cacao can shine through. And at Salon du Chocolate, we could taste it. Just like coffee or wine, the difference between chocolate from different regions such as Colombia, Ecuador and Ghana can be immense.
So we decided to try and work out how we could be part of the scene. We spent some time training with Simon Dunn and Slattery's in Manchester and then began experimenting at home, working out what we liked and didn't like, what worked and didn't work. Our neighbours, family and friends were great for testing recipes on, during this stage our popularity increased no end. Then we were offered the opportunity in 2017 by Ecolocal to have a stall at Sutton Farmers and Artisan market and from there we've just been building the brand.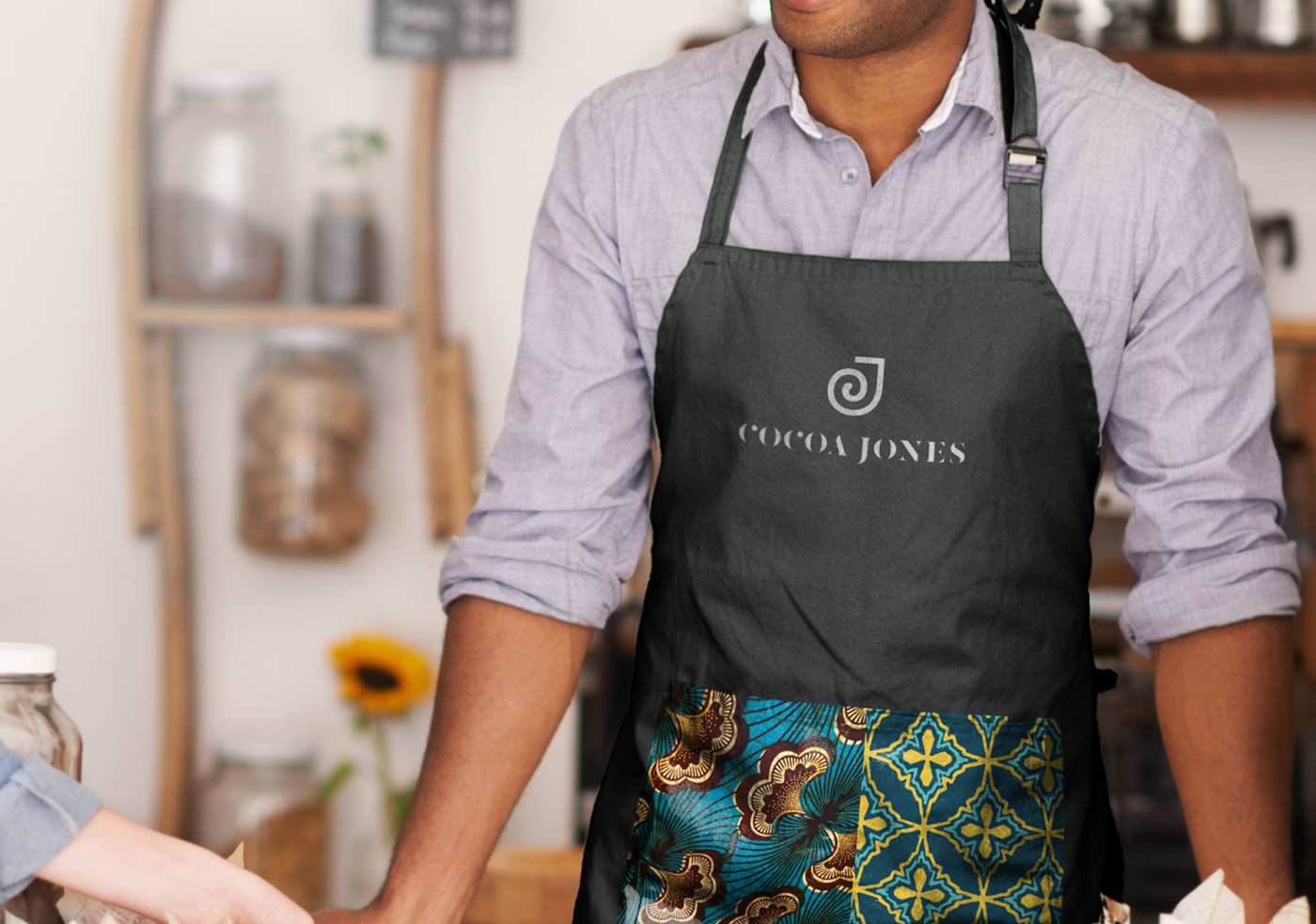 Croydonist: Where do you make your chocolate?
Naz: We make all our chocolate at home. We started out making it in our kitchen at home in the evenings after work and at the weekend. Then, last year as we started getting busier, we were looking at premises – in particular at Matthews Yard (shout out to Saif and Leoni). That fell through in the end, so we decided to convert part of the house into a production kitchen. That's now complete so we have the space and equipment at home to support the business as it grows.
Croydonist: What makes your chocolate different?
Naz: Good question. As chocolatiers we live and die by taste. In the UK, we've all grown up with the taste of Cadburys, Mars and Nestle. We both still love a Snickers or a Wispa but part of why we love what we do is the variety of taste you can get from cacao sourced from different regions of the world.
We decided early on that we wanted to make both bars and truffles. Since that allows us to use the bar range to share the taste of cacao produced using beans from across the world by our favourite chocolate makers whilst the truffles, bonbons and inclusion bars allow us to use seasonal and local ingredients as well as interesting combinations.
Croydonist: Where do you get your recipe inspiration?
Naz: We're inspired by lots of things – for instance last year we discovered that taste of Yuzu, which is a Japanese citrus. It's not as sharp as lemon, or as bitter as grapefruit and it's less sweet than orange. It sits somewhere in between all three. We love it so much it's become part of our standard range of truffles.
On the other hand we also try and support local and seasonal producers, so our favourite coffee is Deerstalker produced by Cyco Café in Coulsdon. It has this distinct, warm and clean taste which blends better than any other coffee we've used with our chocolate, so we now use that in our coffee bonbons.
Croydonist: Chocolate is obviously the perfect Valentine's gift. Where can our readers buy some?
Naz: We're stocked at several local cafés and shops such as Lord Roberts on the Green, Little Lambs and Cyco Café. This year, we've just launched our website www.cocoajoneschocolate.com and we're looking at some other foodie markets a bit further afield from Croydon such as Maltby Street. You'll also occasionally find us doing a guest pitch at Wallington Food Market.
Croydonist: How many flavours do you have, and what's your personal fave?
Naz: We have a range of ten bars, made up of six inclusion bars with seasonal and distinctive combinations of ingredients such as cardamom and coffee and three single origin bars made with chocolate produced by our favourite chocolate producers using cacao from Peru, Panama and Venezuela. There's always one special limited-edition bar and at the moment we have a 70% dark chocolate made using cacao sourced from the Eti-Oni region in South West Nigeria.
Then we have our truffle and bonbon range which is normally six standard truffles including our Salted Caramel hearts which are filled with our homemade caramel which incorporates a blend of milk and dark chocolate spiked with smoky sea salt. We also have Mint, Coffee and Pistachio, as well as seasonal specials such as Mango and Strawberry.
My personal favourite is the mint truffle, it's made using a vegan recipe. The mint is derived from fresh mint leaves and is topped with fragments of crystallised mint.
Michael's favourite is the Nigeria 70%, it has a very smooth taste which is very moreish and even though it's a dark cacao, there's not even a hint of bitterness.
Croydonist: What's next for you and Cocoa Jones in 2019?
Naz: This year we're going to focus on growing the business. Last year we finished the branding with a fantastic design company based in Bath, Supple. Funnily enough the founder, Jamie Ellul has a Croydon heritage. We've just launched the website and we're looking do more events and markets across Croydon, London and further afield.
Well my mouth is definitely salivating. We can't wait to get our taste buds wrapped around some of these exquisite treats. (Actually Angela may now be able to guess what her Valentine's gift will be…)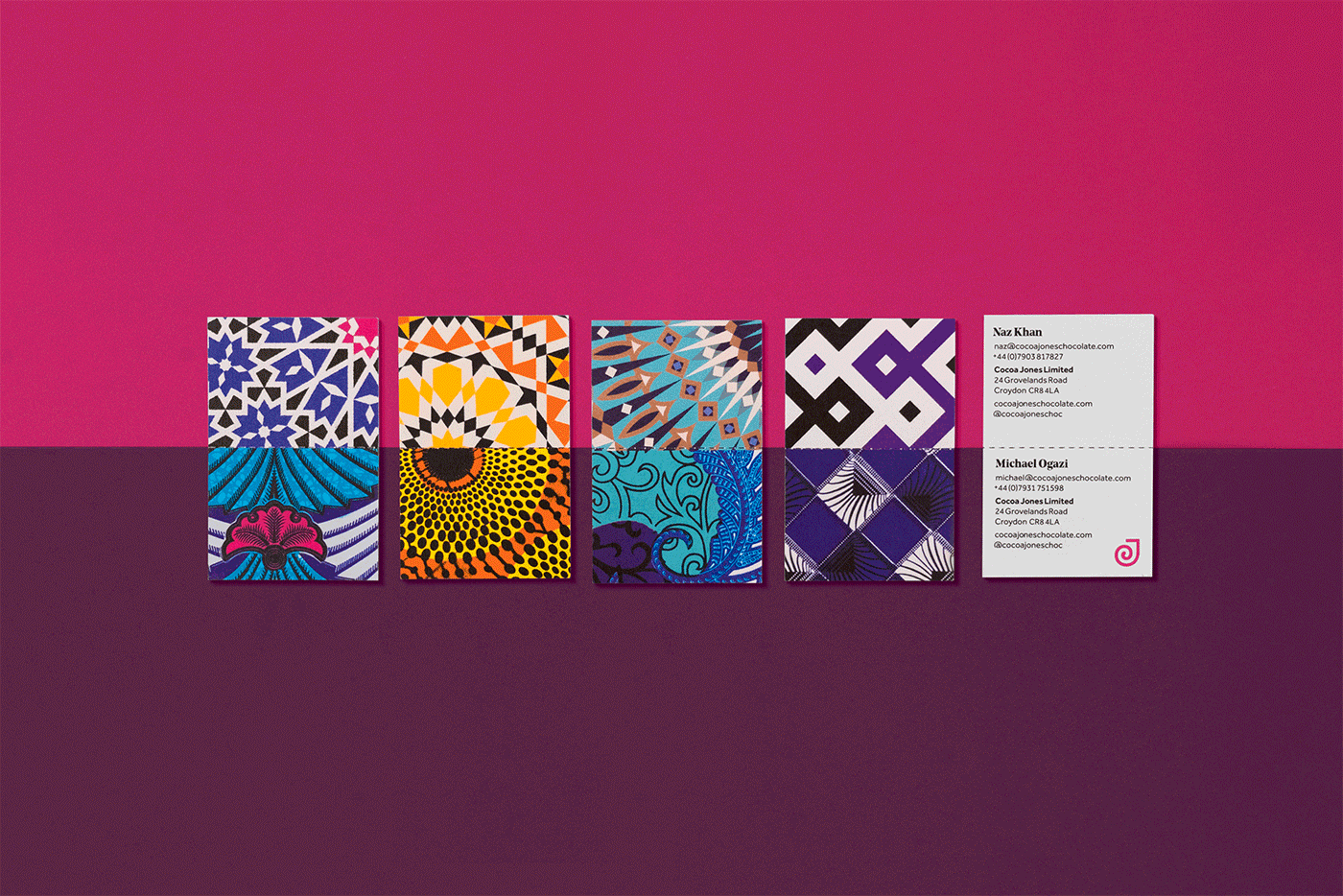 You can find out more about Cocoa Jones on their website, or follow them on twitter, instagram or facebook. Thank you to Naz for chatting to the Croydonist.
Photos courtesy of Supple Studio for Cocoa Jones, photography by Hugh Johnson
Posted by Julia