This June sees the return of the Croydon Comedy Festival, now in its third year, and the schedule looks very exciting indeed. We're already plotting out who to see and have found we're completely spoilt for choice.
Our top picks include:
9 June – Stuart Laws, as heard on BBC Radio 4 and if you're a James Acaster fan and seen him on tour, then you just might have seen Stuart as the support;
23 June – The hilarious Lou Sanders with appearances on Alan Davies As Yet Titles, Live from the BBC and sets on Russell Howards 'Good News, under her belt, she's certainly one to watch;
21 July – Briony Redman. We saw Briony at the festival last year, and she was nothing short of brilliant. The best comedy performance we'd seen all year in fact, so make sure you grab a ticket before it sells out. Briony Redman, the Croydonist salutes you!
Other acts to catch for a good laugh are Richard Herring on 29 June, Kitten Killers on 7 July, and our very own Croydonian, Jenny Lockyer on 27 July. We saw her recently give an impressive performance at the Croydonites Festival.
In celebration of the upcoming Croydon Comedy Festival, we wanted to highlight our top five of the borough's celebrity comedy talent.
June Brown
First up June Brown, Otherwise known as one of the nation's most beloved characters, Dot Cotton from EastEnders. Originally born in Suffolk, June lived in South Croydon for a number of years, and was a resident back in 1985 when she landed the role in the famous soap. At 90, she's still going strong as Dot Cotton, although there are plans for the character's exit with a shocking new twist to the soap. Watch this trailer which ends with Dot on the kitchen floor. Ooh I say…
Ronnie Corbett
Known as one of the comedy greats, in later life, Ronnie lived in Shirley until his death in March last year. After a stint in the national service, Ronnie Corbett moved to London to start an acting career. Corbett has a VERY long CV of various roles, but he is best remembered for 'With David Frost', a show that was a mixture of satirical monologues and comedy sketches, and then also for 'The Two Ronnies', a BBC comedy show starring Ronnie Corbett and Ronnie Barker which ran from 1971-1987. Corbett died at the age of 85, at Shirley Oaks Hospital.
Here's a famous Mastermind sketch from The Two Ronnies. Enjoy!
Noel Fielding
He's an actor, a writer, a presenter, a stand up comedian and an artist and once upon a time he was an art student at Croydon's Art College. Noel has gone on to write and star in many hilarious shows, his most famous being the cult series The Mighty Boosh where he played Vince Noir.
Here's a clip from one of my fav episodes of The Mighty Boosh with Noel playing the Hitch Hiker complete with large thumb and polo eye.
Sue Perkins
Perkins grew up in Croydon. She was educated at Croham Hurst School in South Croydon at the same time as television presenter Susanna Reid. Sue and comedy partner Mel Giedroyc's careers moved swiftly into the limelight after a few years of writing for French and Saunders, when they landed their own show, Light Lunch. Fast forward a few years, and they bag the role of presenting one of the UK's biggest shows, The Great British Bake Off. Sue is still a fan of the borough and spent a pretty long time at a dinner party a few years back, selling me the good points of living here when I was still on the cusp of deciding.
Here's an episode of Light Lunch with a Croydon mention…
Martin Clunes
Clunes was educated at the Royal Russell School in Croydon and would go on to star in TV comedy series' Men Behaving Badly and Doc Martin. He's an award winning comedian and a household name with some hollywood films under his belt and many a TV drama too. The question is, what's next for Mister Clunes?
Let's step back in time to the 90s with a snippet from Men behaving Badly.
With such a history of people in the arts being connected to our borough, I wonder what names the next decade will bring to the fore? With that in mind, make sure you grab some tickets for the Croydon Comedy Festival and see some future stars in the making.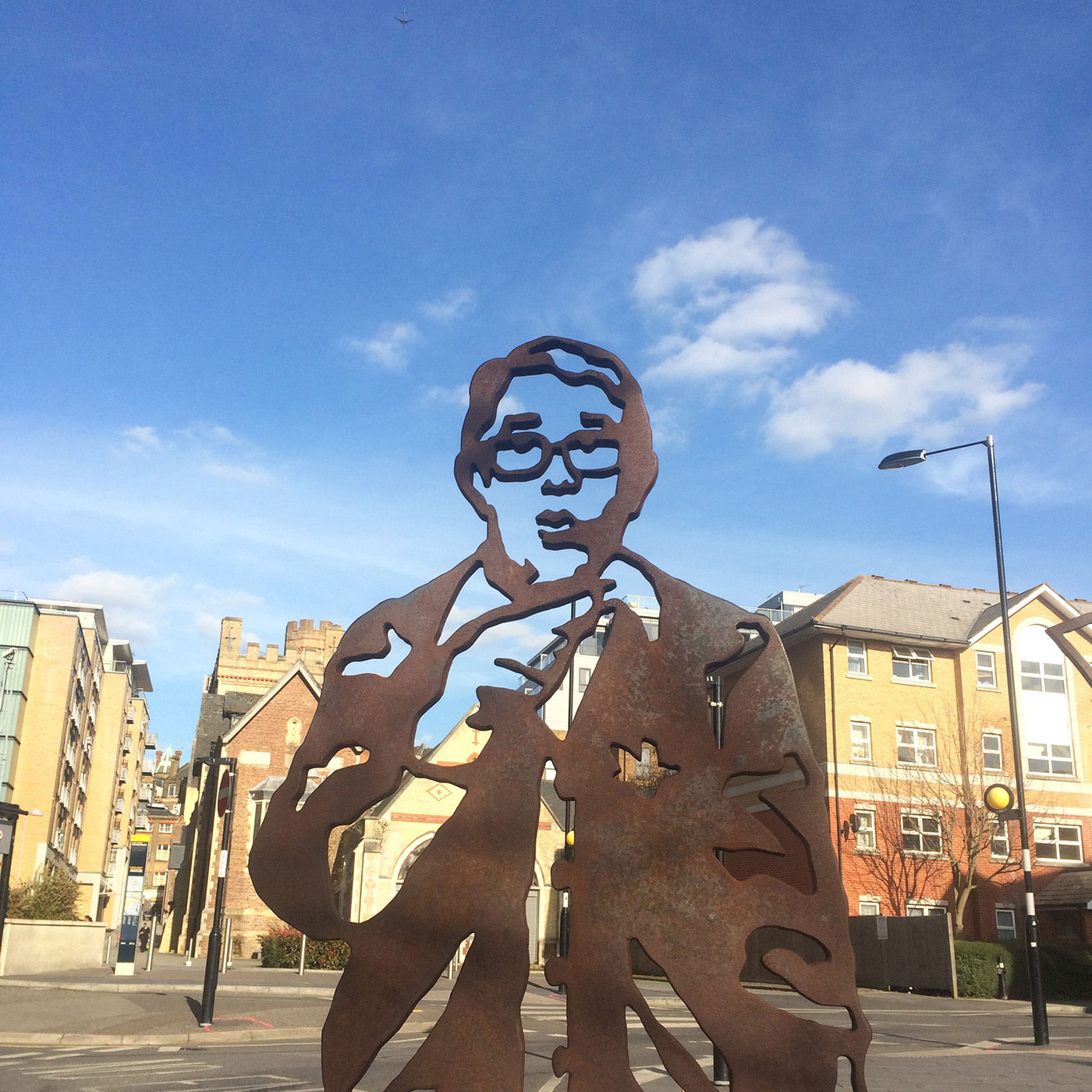 Croydon Comedy Festival runs from 8 June to 30 July at The Spread Eagle and Theatre Utopia. For full listings and tickets see http://www.croydoncomedyfestival.co.uk
Posted by Angela