Croydon:
I have always lived in this lovely London borough, and have spent years trying to convince anyone who'd care to listen how cool Croydon really is. We have trams, a windmill, an annual Morris dancing pub day, a beach (seasonally), a beer festival AND Ikea – what's not to like?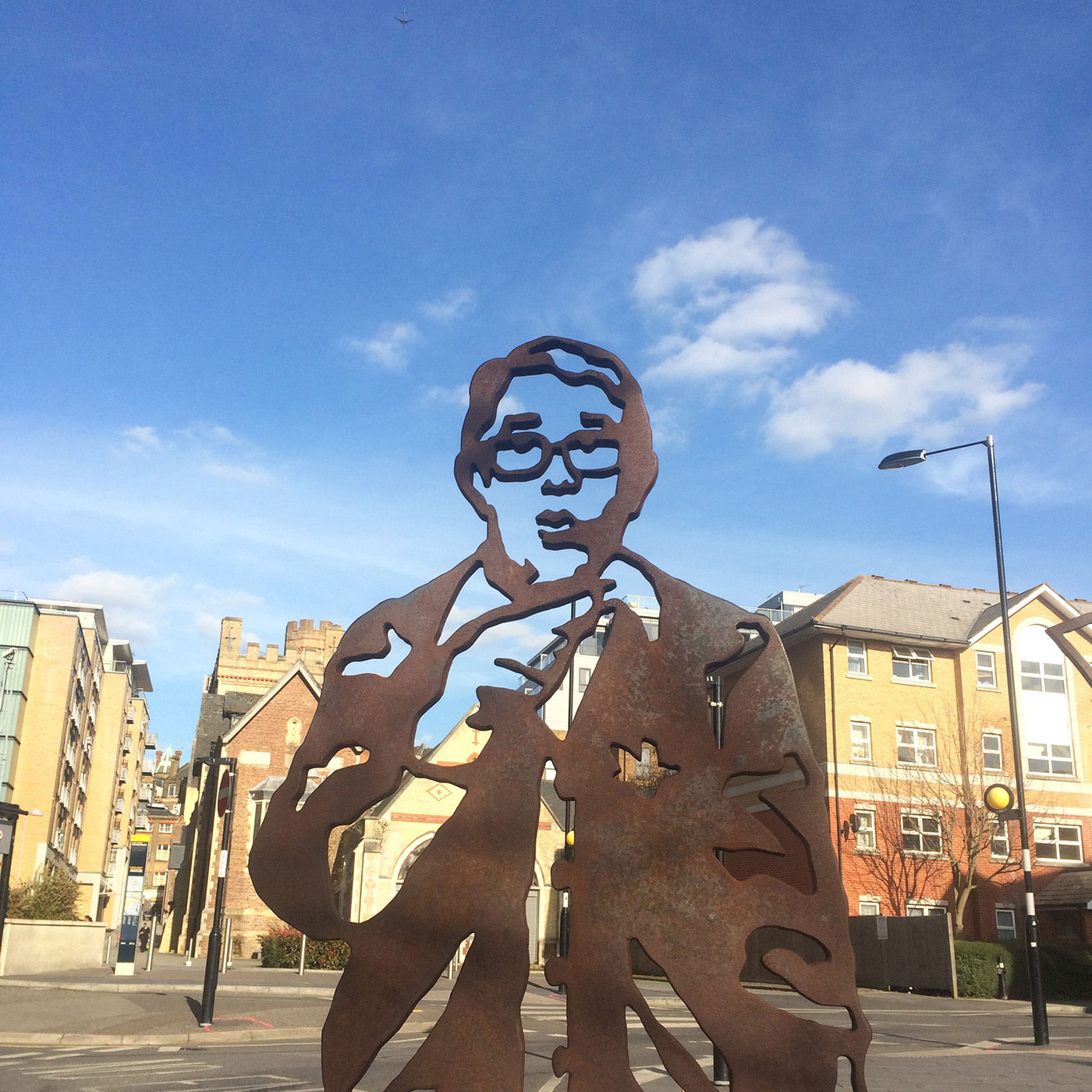 Crap?
Its reputation precedes it. Voted the UK's second most crappy place to live in 2013, people's perception of Croydon is (perhaps understandably) that it's just one gigantic tangle of tarmac, where all of London's criminals, gangsters and teenage mothers hang out. But this isn't what I see. I've always found the people of Croydon to be welcoming and friendly. We even talk to people we don't know. Just the other day I was out taking some snaps of the Ronnie Corbett, Samuel Coleridge Taylor and Peggy Ashcroft bench round the corner from Matthews Yard and a lady stopped to ask me what I knew about the sculpture. AND thanked me when I filled her in.
Croydon has a fantastic diversity of people. It's a town of all sorts. And in fact tons of famous people with a whole host of talents hail from here: the late Ronnie Corbett, the brilliant Sue Perkins, Derren Brown, the op art queen Bridget Riley, Martin Clunes, and of course Kate Moss (to name but a few). Even Sir Arthur Conan Doyle and DH Lawrence lived here for a few years. Croydon's music scene (birthplace of dubstep I'll have you know) is a whole other post in itself.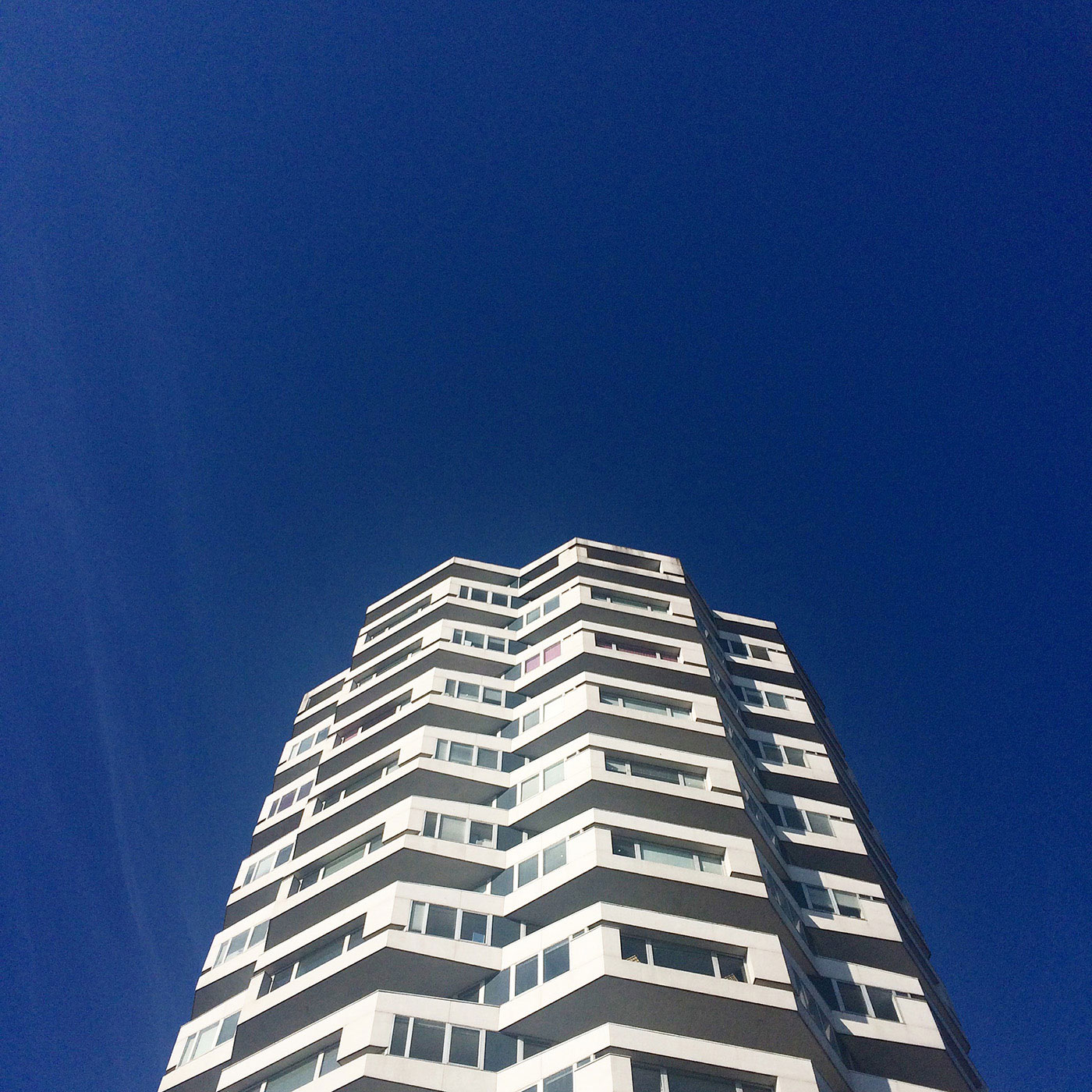 Concrete?
One big ugly concrete carpark isn't it? Yes, granted, there is a lot of concrete (as well as a fair few carparks). But ugly? I don't think so.
My favourite building stands tall over East Croydon station welcoming me home from work each day (if it's dark by that point it welcomes me lit up in pretty colours too). I'm talking of course about the 50 Pence Tower, or as I also like to call it, the National Lego Association Tower (because of its old official acronym, the NLA). I've heard other people nickname it the Wedding Cake and the Threepenny Bit building, but its current official name is No 1 Croydon. And rightly so. It is truly a 1960s architectural icon and actually the inspiration for our very own Croydonist logo. Now some trivia for you: it's the 88th tallest tower in Britain (surely a claim to fame?) and for those of you old enough to remember the eighties sitcom Terry and June, it was part of the opening titles.
There is many a great sixties building – not least West Croydon's Zodiac Court immortalised by the Peep Show.
Even when you do happen upon an expanse of concrete in Croydon's centre, it isn't left as dull and grey, oh no, as we have a thriving street art scene which continues to add colour to the place. Which brings me on to…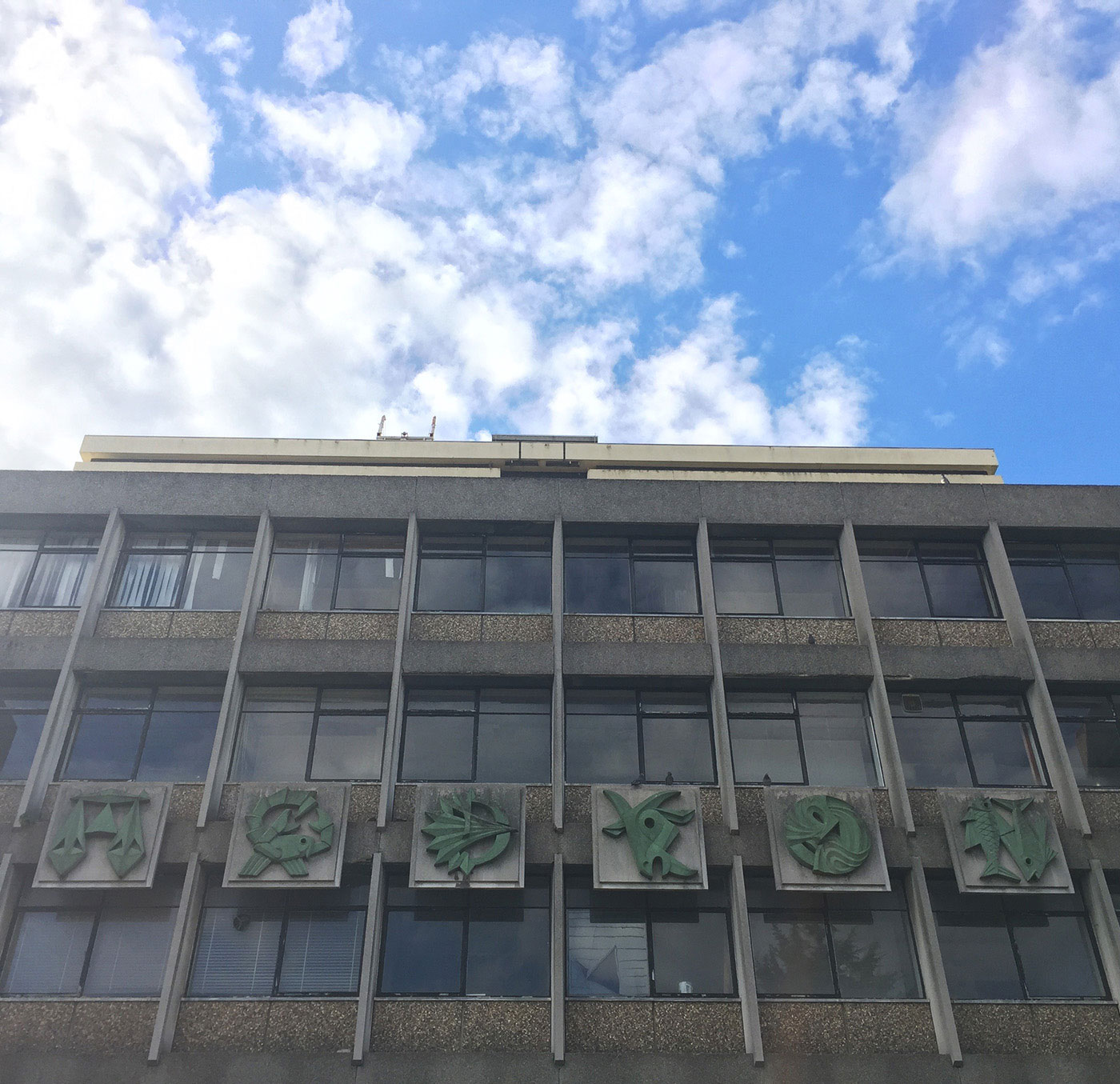 Quirky?
Our very own 60s shopping parade, St George's Walk, is now home to Croydon's arts quarter with the RISE gallery at its heart. As well as selling and exhibiting contemporary art by renowned and rising artists (this is the place to go if you fancy splashing out on a Damien Hirst), the gallery runs a mural project on the precinct and surrounding streets. The work of artist and Croydon native, James Oliver, can be spotted outside the gallery itself and at the top of this post, as well as in his own exhibition in the DescART.es gallery in our favourite arts space, Matthews Yard, tucked behind Surrey Street Market.
Is that quirky enough for you? If not we also have trams, a windmill, an annual Morris dancing pub day, a beach (seasonally), a beer festival AND Ikea – what's not to like?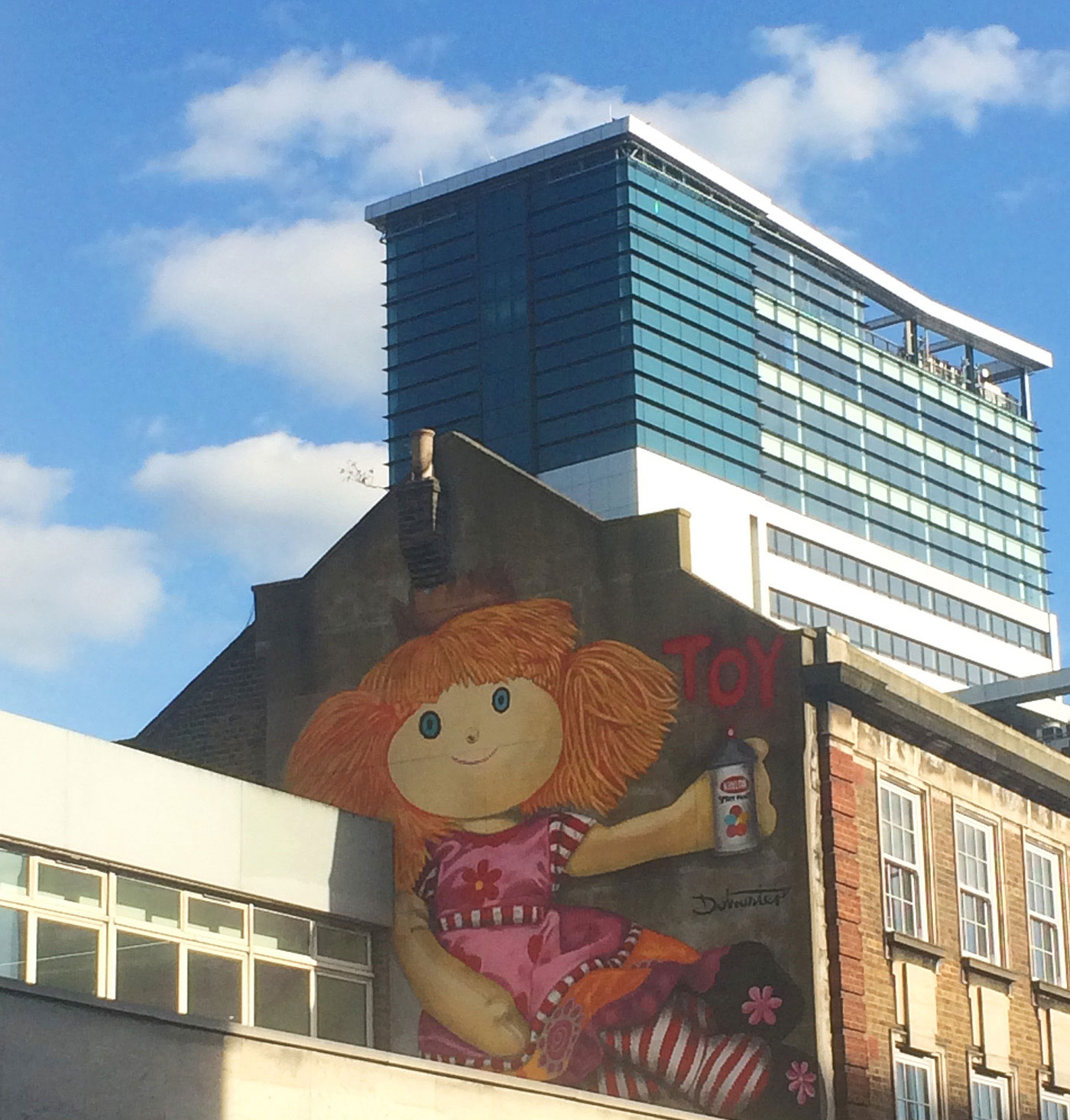 Posted by Julia