Rewind a year or so and I was drinking coffee with Vicki Workman in Boxpark discussing our love of guitar bands as well as the Croydonist's upcoming music festival Cro Cro Land. Vicki, founder of local business Croydon Guitar Tuition generously supported our festival and also put forward student musicians Indie Strings and Ciro, who performed on our acoustic stage.
Rewind a month or two and Vicki and I were talking about Croydon Guitar Tuition's upcoming participation in Learn to Play Day, a free, nationwide initiative run by charity Music for All to encourage people of all ages and abilities to play a musical instrument. Of course due to Covid-19 Learn to Play Day 2020 didn't take place at the end of March as planned, but we wanted to catch up with Vicki anyway to find out more about Croydon Guitar Tuition and how she's helping her students adapt to online learning.
Croydonist: For our readers who don't know Croydon Guitar Tuition where are you (usually) based and who do you teach?
Vicki: We're usually at The Business Xchange Hub in central Croydon and we teach kids as young as 4 right through to retired adults.
Croydonist: Do you specialise in teaching a specific type of guitar?
Vicki: As part of the G4 Guitar Network, we specialise in helping people play music by learning the 7 Essential Skills of Guitar. Becoming confident in these skills allows our students to play their favourite songs in less time and we give them opportunities to do this by putting on regular workshops and performance events. We are creating a community of guitar players who love music as much as we do. 🙂
Croydonist: Am I right in thinking you're from Brighton, so why Croydon?
Vicki: I'm a Sutton girl originally. I would go to Croydon as a teenager to buy records (Beano's, Cloake's – both of which sadly no longer exist) and later to go to gigs. Croydon was always a more exciting place than Sutton for anyone who was into music or who wanted to do something a bit different! I lived in Purley for around 7 years and set up what was then Purley Guitar Tuition in 2010. We relocated to Scream Studios (also sadly no longer with us) in 2012 and became Croydon Guitar Tuition. I'd always loved Brighton so moved here in 2014. The original plan was to hand over Croydon to another teacher while I set up a second school in Brighton but that never happened! I've been commuting ever since and, although I'm enjoying more time at home, I do miss my commute to Croydon! I love the contrast between living by the sea and working in a vibrant, multicultural London borough. I'm very lucky.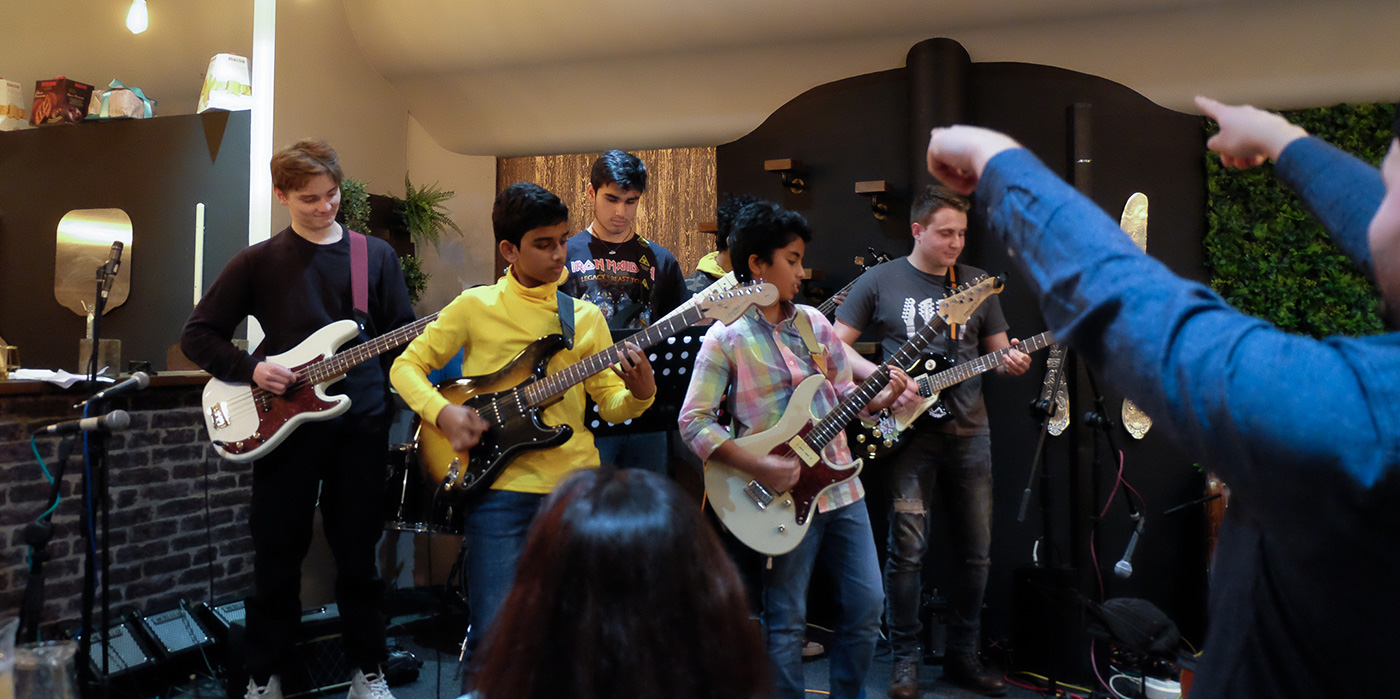 Croydonist: This is a strange time we're all living in – how have you adapted Croydon Guitar Tuition to work for your students online?
Vicki: Definitely! It's certainly been a challenge. When this all started kicking off, I knew I had to do whatever I could to provide some stability for our students (especially the kids) and keep providing an income for our amazing teachers. I spent the week I was supposed to be on holiday in Spain, which had already gone into lockdown, setting up a contingency so that students could choose to join us online or in person. We then quickly shifted to fully online once the lockdown here happened. We had no idea how the online lessons would go but the teachers are doing a great job and we've had some lovely feedback from students, mainly parents who are grateful that we are providing some consistency for their kids. We've obviously lost some students and I'm sure will lose more as the economic downturn continues but for those who have stuck with us, we're providing additional opportunities for them to attend lessons and activities, as well as video lessons to help them with things like tuning/using a metronome/learning songs that we would usually do with them in person.
Croydonist: What are the pros and cons you've found so far of running a remote business?
Vicki: For me personally, it's been a bit of a culture shock being at home so much but it has allowed me to focus on elements of running the business I've been neglecting due to all the day to day stuff. It has actually enabled me to reset a little bit and start creating MORE value for our students, which I'm excited about. There are obviously certain things we can't do in the lessons, such as playing songs together, which is a big part of what we do. I'm actually planning a 'virtual recital' in place of our usual performance event, which will help us get around that. In other ways, we are finding there are things we can actually do more effectively online, as the teachers can share their method books to make sure everybody is focussed on the same thing. One very interesting thing that's come out of all of this is that our community has actually strengthened. People are more proactive checking emails and our Facebook group as they need to do this in order to access their lessons and communicate with us.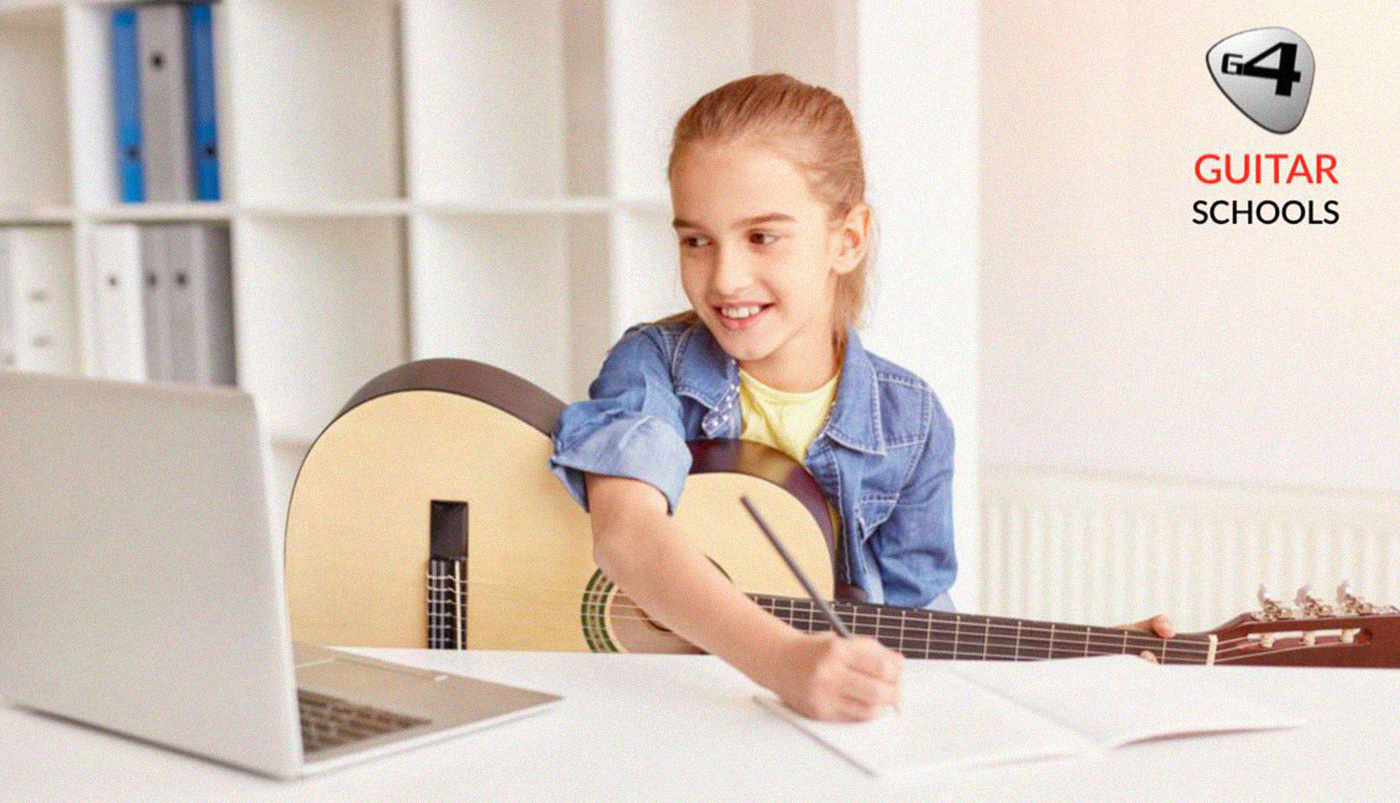 Croydonist: Are you taking new students at the moment and if so how do they sign up?
Vicki: Yes, visit our website and fill in the form or give me a call on 07980 845688. We are currently offering a free taster online lesson with one of our teachers for those who want to try us out. It also gives us an opportunity to troubleshoot any technical issues, as Zoom settings need to be configured a little differently to get the most out of the lessons.
Croydonist: What's the youngest and oldest age student you teach?
Vicki: The G4 Guitar Method can be taught to kids as young as 4 and we have retired adults learning with us too – so pretty much all ages!
Croydonist: Where do you look forward to going in Croydon when life starts to return to normal?
Vicki: The Oval Tavern as one of my favourite bands, Spygenius, plays there regularly.  Anywhere I can see good live music really!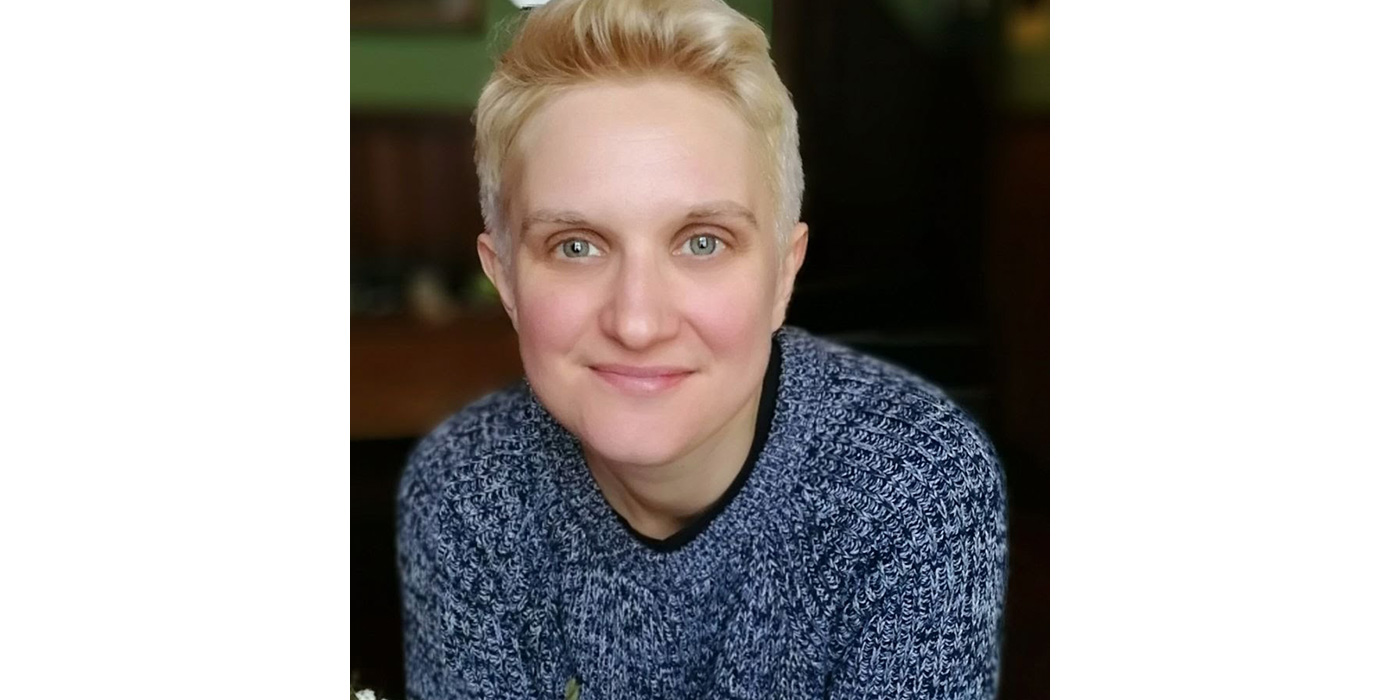 Thanks to Vicki for chatting with us. If you've always fancied learning the guitar perhaps now's the time to start. Check out Croydon Guitar Tuition's website, Youtube channel, Facebook and Twitter for more.
Header image by Diego Catto modified by the Croydonist, Cro Cro Land photos by Jon Mo, Learn to Play Day 2019 photo courtesy of Music For All, other images courtesy of Croydon Guitar Tuition.
Posted by Julia