Looking for a festive gift for a loved one that's a bit different? Or searching for a beneficial activity for yourself for the new year? Well, Croydon Yoga Hub might be just for you, and you'll be supporting a local independent business to boot. This week we chat with the yoga studio's new director, Laura Harvey-Collins about running the studio, how she got into yoga, and how you don't necessarily need to be flexible to practise yoga (so there's hope for me…).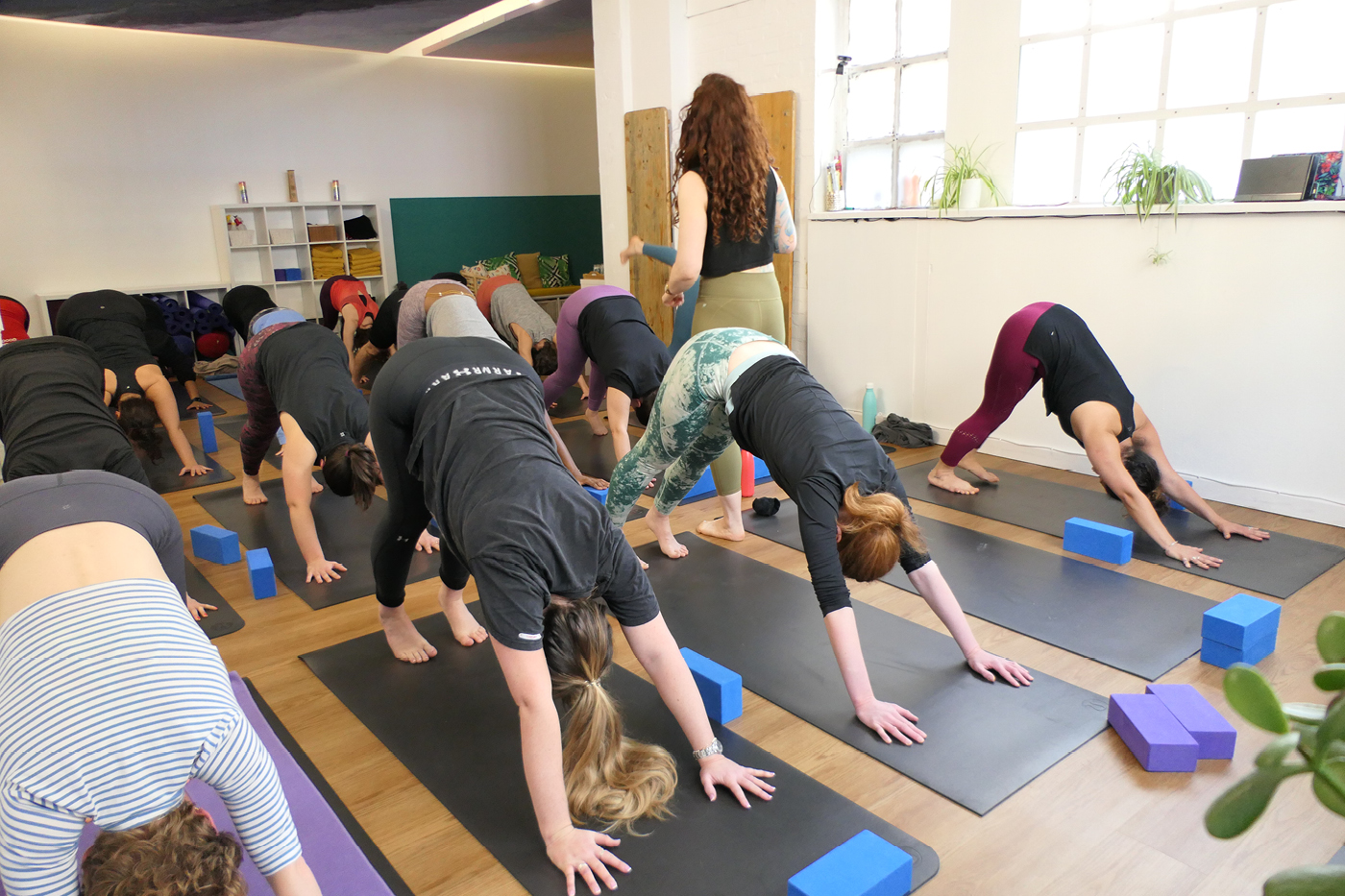 Croydonist: First of all, Croydon native or convert, and what area do you call home?
Laura: I moved to Addiscombe at the end of 2019 however I am a South London native and have previously lived in Croydon town centre, South Croydon and Purley when I was a student many years ago.
Croydonist: Tell us about your background.
Laura: I discovered yoga as a teenager but pursued fashion and textiles through university and my first career. I trained as a yoga teacher in 2015 and began teaching full-time in London almost immediately. I eventually went back to university part-time and graduated earlier this year from an MSc course in Consciousness, Spirituality and Transpersonal Psychology, with a focus on Ashtanga yoga. I have been studying martial arts for over a decade, and hold a brown belt in Brazilian Jiu-Jitsu which I also teach locally. It was actually the martial arts coaching which initially got me interested in teaching yoga, as I discovered an affinity for teaching and decided to make a career change. I now work as the studio director alongside teaching public and private classes at the studio.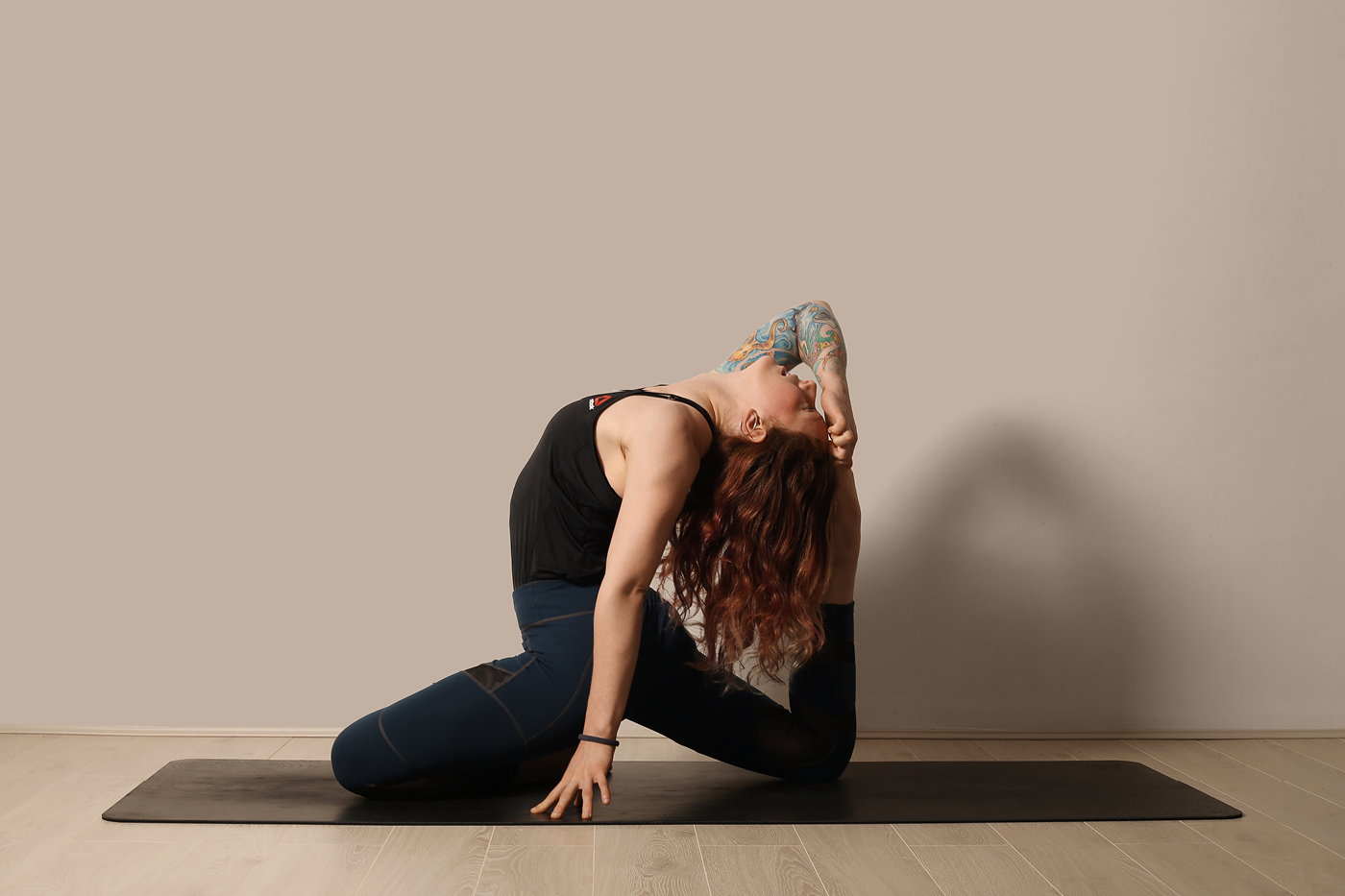 Croydonist: How did Croydon Yoga Hub start?
Laura: Croydon Yoga Hub began in 2017 (previously called Croydon Power Yoga) and was based out of the old Matthews Yard which was eventually demolished. The classes were slowly built up by the original owner and then moved next door into our current location, the Matthews Yard Workspace on Scarbrook Street. I began teaching at the studio in 2021 with no idea that by the following year I would become the director. I gave the studio space a makeover as well as an overhaul of the timetable, expanding it to a whopping 19 classes per week with morning, lunchtime and evening classes on most days.
Croydonist: What makes Croydon Yoga Hub different from other yoga studios?
Laura: Croydon Yoga Hub is a locally owned independent studio. We are not part of a chain and therefore the money that our customer's spend at the studio stays within the local community as all our teachers are either from Croydon or the surrounding area. Our rent goes to the local non-profit Matthews Yard who operate the Workspace that we're based in. We are truly a welcoming and non-competitive space where a sense of community is nurtured – we have our annual Christmas party coming up which gives our students a chance to foster friendships beyond the studio.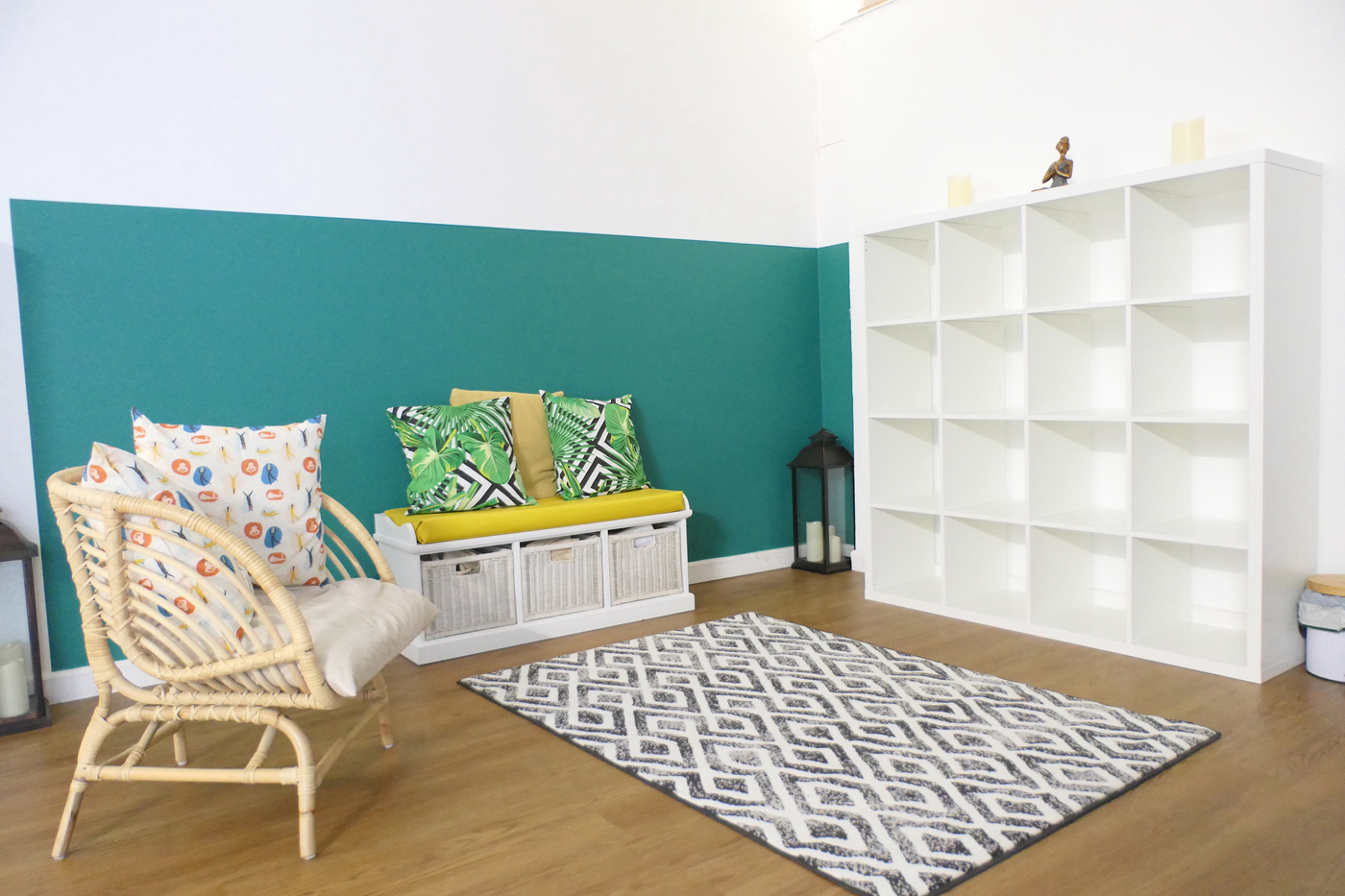 Croydonist: You have quite a big team at Croydon Yoga Hub – as a relative beginner, how would I go about choosing a teacher?
Laura: We have eight wonderful instructors at the studio, each teaching two or three classes per week in a range of styles, but for a beginner, I would definitely recommend our beginner's class with Tanya on Wednesday evenings. We have teacher profiles on our website as well as class descriptions, so you can choose a class based on the teacher or on the style of the class, but my advice would be to just try out a bunch of different classes and find out what you like. We have an intro offer which is Unlimited Classes for £39 which is designed to give you the opportunity to try a bit of everything.
Croydonist: Can you tell us more about your Gong Bath events?
Laura: In addition to our regularly scheduled classes, we host workshops and special events every couple of months. This month we partnered with Vegong Sound Healing to offer a Gong Bath to our members. Gong Baths are a form of passive meditation in which you are immersed in vibrational sound waves to heal and restore. This event was hugely popular and we have already booked Vegongs to return in March! Our next event will be a special New Year workshop on 8 January which will involve Yoga, breathwork and journalling to help get us ready for the year ahead.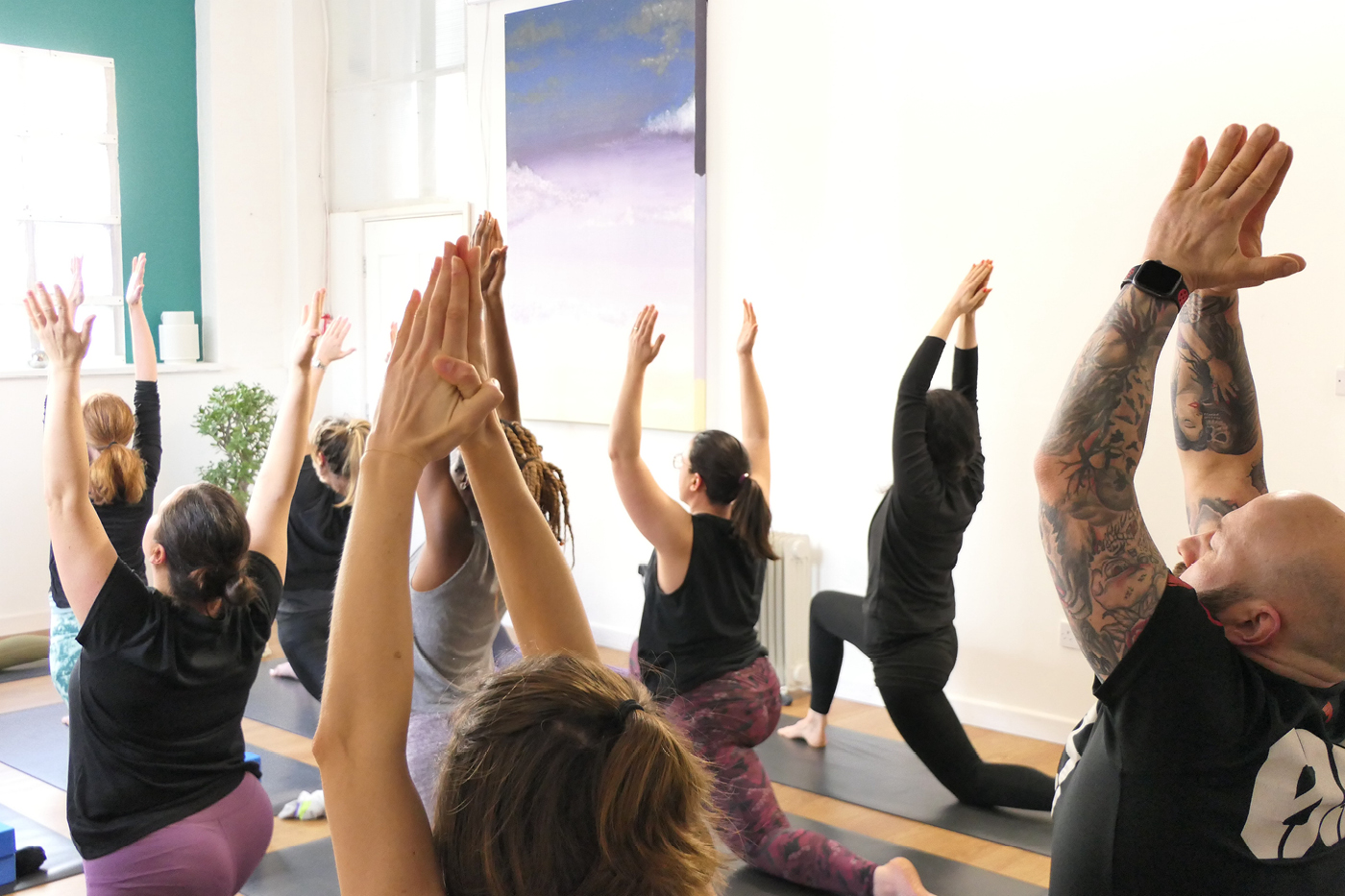 Croydonist: What three things might our readers not know about Croydon Yoga Hub?
Laura:
1. All our classes are live-streamed from the studio and we usually have people joining remotely in addition to those present in the studio. Our students love having the flexibility to sometimes practise from home and we even have some online only students who live a bit further from the studio but can still join their favourite weekly class.
2. As well as our workshops, we also offer massages and private yoga sessions in the studio.
3. You don't have to be flexible to do yoga! Yoga is for everyone, no matter your starting point, and has tremendous benefit to both body and mind. Our beginner's class assumes that you are joining us as a complete beginner and you will be well looked after.
Croydonist: Outside of the studio, what's your favourite spot in Croydon to relax?
Laura: The studio is just across the road from Ludoquist and Crushed Bean and I often pop in for lunch or coffee. On the weekend I love walking in Coombe Wood or across Riddlesdown. Croydon is one of London's greenest boroughs so I like to take advantage and explore new outside spaces.
Croydonist: What's next for Croydon Yoga Hub in 2023? 
Laura: As well as our upcoming New Year workshop and Gong Bath, we also have a Postnatal Yoga course starting in January – this is for new mums to nurture their postnatal recovery through yoga, as well as to expand their social network during what can be an isolating time. We will continue to offer our fantastic range of classes and hopefully grow our community to serve more Croydonites!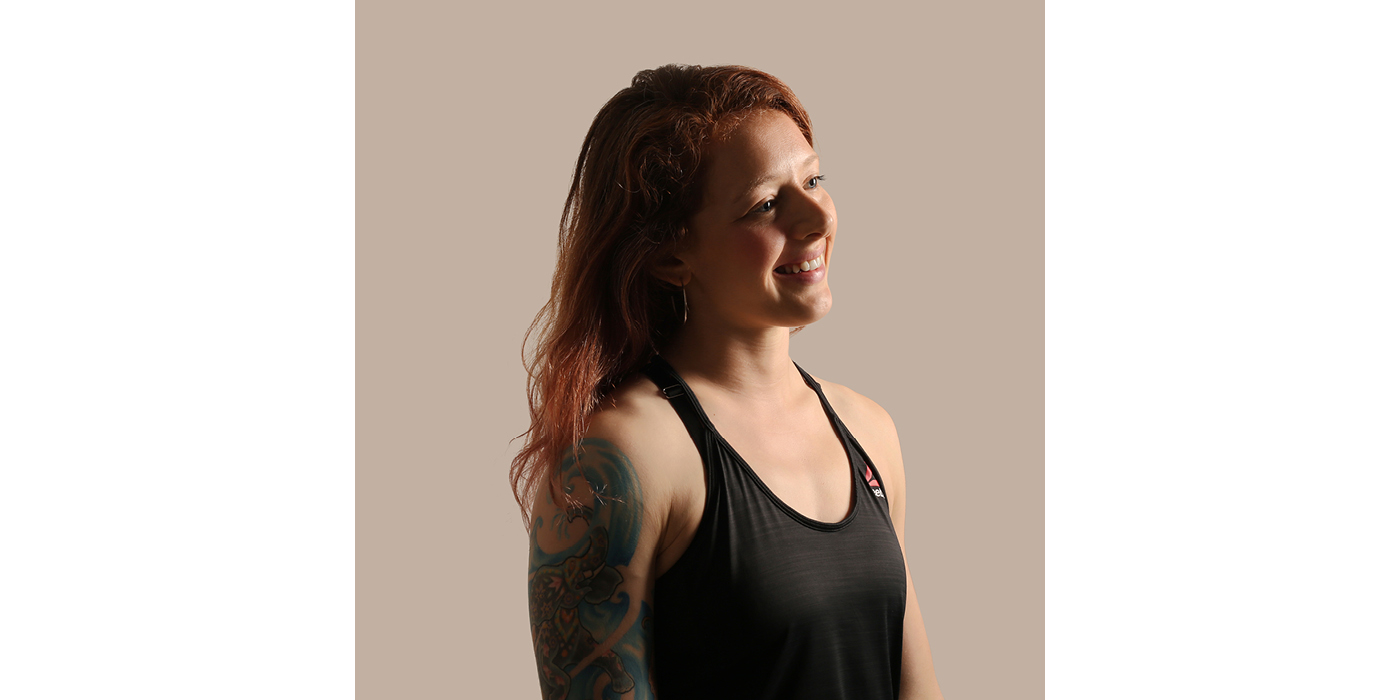 Thank you to Laura for chatting with us. Check out Croydon Yoga Hub's classes and special events and get access to all their intro offers via their website, and follow them on Instagram and Facebook. Oh and you can even get gift vouchers as Christmas gifts here.
Photos courtesy of Croydon Yoga Hub
Posted by Julia