It's our birthday and we're celebrating. We're putting on a free event at The Oval Tavern on Saturday 5 May, to raise money for South Norwood Community Kitchen, and you're all invited. Expect live music from Duck, Human X and Bugeye – keep reading for an exclusive catch-up with the aforementioned bands.
Next month sees us turn the ripe old age of 2 and boy what a couple of years it's been so far. We've been flying the flag high for Croydon; highlighting loads of the cool people, places and things to do, and we've never been stuck for things to write about. May long that continue!
Our second year has seen our blog readership grow and the Croydonist dip its toes into the world of print – yes folks, the Croydon Citizen asked us to publish our articles in a section of their paper and we said yes, so make sure you pick up a copy as we've become a regular feature. We also joined forces with the Heritage Festival last summer to bring you a music and street art instagrammable walking tour, to which we might just introduce again this year. That aside, our next adventure will see the Croydonist launch a number of podcast shows in the coming months. We're dead excited about it and can't wait to share more details, but for now… On with the show! Let's meet the bands playing our birthday bash.
Duck
Croydonist: Tell us a bit about your band?
Duck: We are a DIY wonky/synthy/punky noisepop band from Sheffield/Leeds. There's Sarah – vox/guitar, Chris – synths/drum machine and Ange – guitar/drums/keys/vox.
We were a duo for a bit and then we persuaded our bestie Ange to join us last year because what's better than playing music and having a laugh with your chums? We recorded our debut LP "FaceAche" last year with our friend Tom Henthorn (Ebb Tone studio, Sheffield) and have spent the time since inexplicably getting to play with some of our favourite bands for some great promoters. We're really chuffed you asked us to play, so thank you!
Croydonist: How would you describe your sound if Nigella Lawson was going to use some vital bands as ingredients to create…well, you guys.
Duck: Ok *channels Nigella* – *stares deeply into camera while licking salted caramel off a Fortnum and Mason honey drizzler* Main ingredients: The Slits/Le Tigre/The Julie Ruin/Human League/Sonic Youth/Monkees/Breeders/US Girls/Tuneyards/Panda Bear/PiL/Menace Beach/Grimes..
"Gently cream all of the above to create the perfect blend of scrumptious synths, pulsing beats and yummy vocals. *Dips finger in and sticks in mouth*. Mmmmm. Now, whisking vigorously, build to a rhythmic, ecstatic cacophony of feedback and noisepop and serve topped with a generous splurge of melody."
*appears spent and slightly dishevelled/looks knowingly into cameras as credits roll*
Croydonist: What has been the best part of being in a band so far?
Duck: We're great mates, so that's the best bit really. Also, when you meet musicians you really admire and it turns out they like you too. That feeling when you look at the audience and they're enjoying what you do, which seems obvious and a given but anyone who has been in bands for a while will tell you that's definitely not always the case. This all started out of our front room so we really had no expectations as to where it would lead us.
Croydonist: What was the first album you bought?
Sarah: A second hand copy of "This Is What You Want, This Is What You Get" by PiL. This is not some pathetic attempt to look cool. In my time I have also purchased a SINGALONG SPICE GIRLS karaoke CD. I think this was the first that was bought with my own pocket money though.
Ange: Eurythmics, Touch
Chris: Greatest Hits, Eurythmics or The Black Album, Metallica. Not sure which was first.
Croydonist: What is your musical guilty pleasure? We actually own a STEPS album… so, come on, what's yours?
Sarah: I don't think you should ever feel guilty about liking music – even Steps ;). Love a bit of pop music. I have a Best of Mel and Kim album, but they were great so it doesn't really count. A brief Robbie Williams phase has me waking up in the middle of the night in cold sweats, mind…
Ange: Too many to mention but among them would be Yes – Owner of a Lonely Heart /  Barbra Streisand – Guilty / Hall & Oates – Method of Modern Love / Barbara Dickson – January February / Girls Aloud – The Promise.
Chris: As an 8 year old I liked Bon Jovi for a bit…
Croydonist: Aside from playing the awesome Croydonist 2nd birthday bash, what's next for you guys?
Duck: We're writing new material for our next release at the moment, as well as putting our own nights on at The Audacious Art Experiment in Sheffield and gigging as much as possible. We've just done the music for an independent horror short, which will probs turn up at some upcoming film fests. We're horror fans so this is very exciting and a bit of a bucket list thing for us. You know what it's like when you're a DIY band – opportunities arise from other opportunities and we're always on the look out. Upcoming gigs – We're at Chunk in Leeds for an awesome all-dayer on 28/4, The Washington, Sheffield with My Lo-Fi Heart on 31/5, The Audacious Art Experiment with Suggested Friends (!!) on 2/6, AATMA in Manchester on 29/6 for DefSynth/Analogue Trash.
Find out more about Duck on Facebook, Bandcamp, Twitter, and Youtube.
Human X      
Croydonist: Tell us a about your band?
Human X: We are a North East based duo, writer/producer/guitarist Paul G Clark and singer/songwriter/piano virtuoso Lindsey Brooks.
Croydonist: How would you describe your sound if Nigella Lawson was going to use some vital bands as ingredients to create…well, you guys.
Human X: Sauted Retro futurism, a meticulous marinade of analogue and digital, seasoned with Fleetwood Mac, Ladyhawke, New Wave and succulent punkadelic excursions. Accessible Pop with the dark emotive twists of Evanescence & Tears for Fears. Served live, on a bed of sequential drum and synth computers, infused with bluesy, valve guitar, effects and ethereal piano.
Croydonist: What was the first album you bought?
Paul: Eurythmics, Touch
Lindsey: Shania Twain, Come On Over. There was almost always music playing somewhere in my parents' house so that really influenced what I listened to when I was younger. We even have home videos of 3 year old me, dancing around our living room, singing along to those albums.
Croydonist: What is your musical guilty pleasure? I told Duck (one of the other bands on the bill) I actually own a STEPS album so it's only fair I confess something else to you. So, here I go, my second guilty pleasure is I own TWO STEPS albums, yes, they had two albums… so, come on, whats yours?
Paul: 100% Billy Idol, haha. Incredible progressive song structure with mind blowing guitar from Steve Stevens. Every time I watch the Rebel Yell video I want nothing more than to be in that band.
Lindsey: Westlife. When I was around 6, my parents bought me a karaoke machine and the first albums they got for it were Westlife. I became obsessed. I don't listen to them as much now but I still get excited if I hear them on the radio or in a club.
Croydonist: Aside from playing our birthday bash, what's next for you guys?
Human X: So many things! After Croydon, we're heading back to Newcastle for an acoustic performance on 19th May in Jesmond. Then we're off to The Bearded Theory Festival in Derbyshire from 24th–27th. We've also just accepted a supporting gig at Think Tank, Newcastle on 23rd of this month for an American band called Icon For Hire. And we may or may not have a new single and music video coming out very soon! It's just so crazy how many opportunities we've been given in such a short amount of time. We're so grateful and I'm excited to see where this takes us.
Find out more about Human X on their website, Instagram, Facebook, and Soundcloud.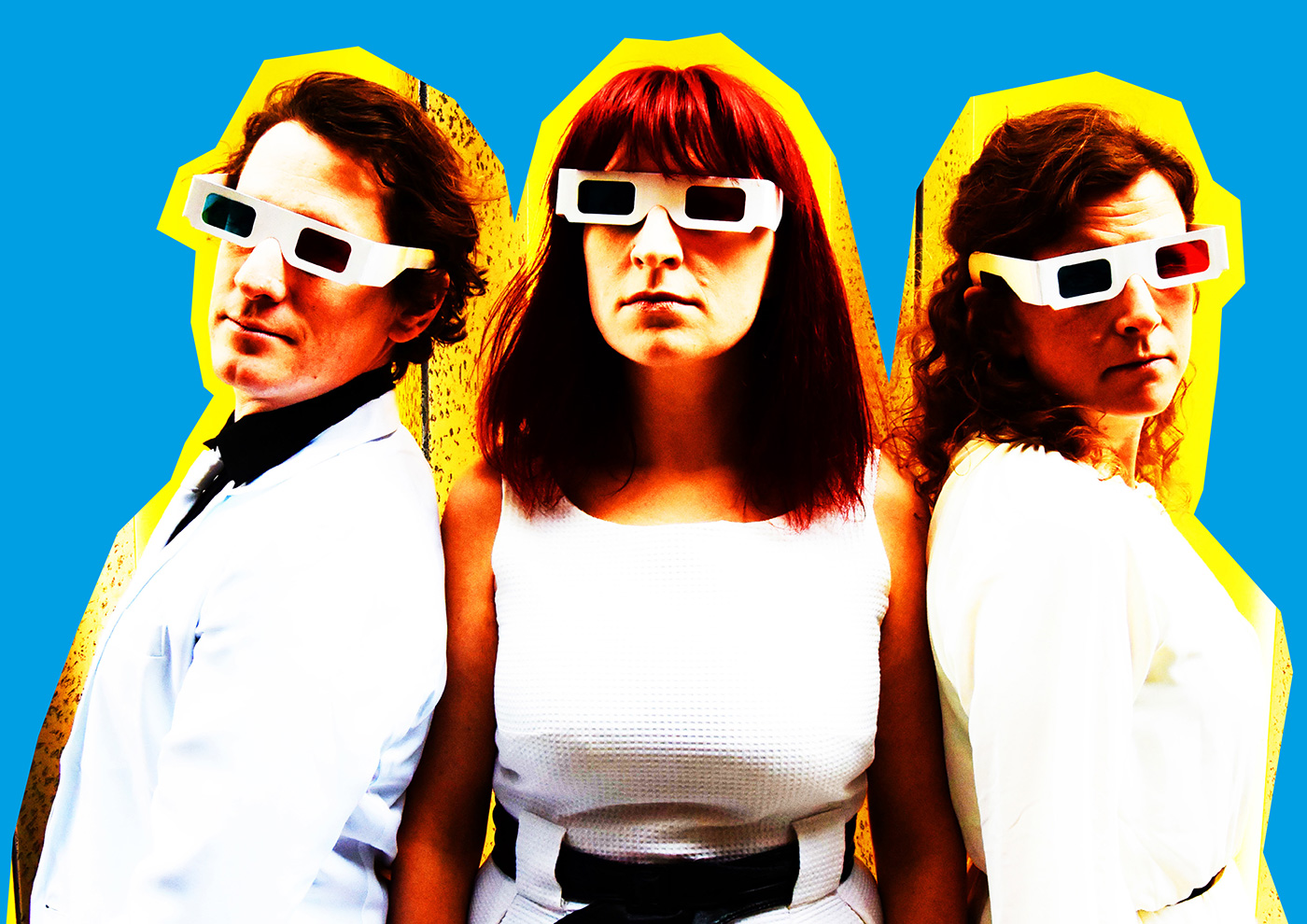 Bugeye (aka fronted by one half of the Croydonist, Angela)
Passing the baton of interviewer over to Julia as it's a bit weird writing about my own band.
Croydonist: My partner in crime, here at the Croydonist, is in a jolly good band called Bugeye. They've amassed support from indie press across the UK, sold out shows on our current tour and gained airplay from Amazing Radio, BBC 6 Music and BBC introducing. We have a single out, at the moment which is receiving rave reviews. So without further delay, I'm going to attempt to interview my wife as Bugeye will be joining the line-up on 5 May at The Oval Tavern.
Obviously we know all about Bugeye, but for our readers tell us a bit about the band.?
Bugeye: We are a female fronted indie disco band. Angela on vox/guitar, Paula on bass, and Jack on drums. We've been described as a mixture of Pixies, Blondie and Elastica, which is quite a compliment. We guess you could say we've been influenced by 80s and 90s guitar bands a fair bit. We originally came from East London but now two thirds of the band are proud Croydonians.
Croydonist: What has been the best part of being in a band so far?
Bugeye: Playing live and feeding from the audience's reaction is electric. We spend a lot of time writing in a dark room, so to be able to bring our music out on the road and see such a positive response is an incredible feeling. No.2: Hanging out with your best friends in the band on epic road trips.
Croydonist: What was the first album you bought?
Bugeye: Hmmm, using personal pocket money – self investing rather than a present, we think it was Abba-esque by Erasure – yes this is exactly what you think it is. Erasure doing covers of Abba. Purchased from Woolworths which is now sadly gone
Croydonist: Aside from playing the Croydonist charity gig night on 5 May, what's next for you guys?
Bugeye: We have a single out called 'I'm not the one' which was also our first venture in filming and directing a music video. We've also been touring this year, and still are. We never stop. Next gigs coming up are, 26 April This Feeling @ The Monarch Camden, 17 May Who Ran The World @ The Victoria, Hackney. 25 May Jack Rock @ Nambucca, London, 27 May Lady Luck, Canterbury, 2 June CAMDEN ROCKS Festival with Maximo Park.
Find out more about Bugeye on their website, Facebook, Twitter and Soundcloud.
For more info about the Croydonist's 2nd birthday bash, please check out our event page. We hope to see you on Saturday 5 May.
Posted by Angela