It's nearly that time of year when our favourite theatre and performance festival returns to Croydon.
That's right, Croydonites Festival is back this Autumn from 2 to 18 November bringing us some awesome theatre makers and contemporary performance work from near and far, and you can already get your tickets.
Being Croydon's year of Culture, Croydonites 2023 is bigger, brighter and bolder (and that's not just their new visual identity). With over 20 different artists and companies involved, performing in four different venues it's their most ambitious festival yet.
We catch up with directors Anna Arthur and Katie Hurley to hear more.
Croydonist: What's special about this year's festival?
Anna: What's special about this year is that Croydon is the London Borough of Culture and we've received extra support from the Arts Council and This is Croydon to put on a series of activities over 6 months. The annual festival is the largest event and this year features 11 nights of performances showcasing 22 different artists and companies, plus a video project generated by the good people of Croydon (Croytopia).
Our regular writing critical programme CroydonWrites is also back, it's for anyone who wants to learn more about writing for performance. There's an introductory workshop by two experienced journalists Franscesca Peschier (The Stage, Exeunt) and Sanjoy Roy (The Guardian, Springback Magazine), then the participants get free tickets to show and write reviews which are edited by our professionals before being published on our website. Hopefully the artists get something useful they can use too, it's a win win!
Katie: As Anna said, it's the London Borough of Culture. We've been working towards this for so long and lots of the projects we started as part of last year's festival (Croytopia and our collaboration with Meridian High and The Pappy Show) are getting their big moment this year.
We've also invested a lot more in our local artists and I can't wait to see what they've created with a bigger budget and more support.  We're using Fairfield Halls this year, which is very exciting and a bit scary because it's such a big space! I performed there a lot myself as a child and I'm really excited we're giving young people from Legacy Youth Zone and Meridian High the opportunity to do the same.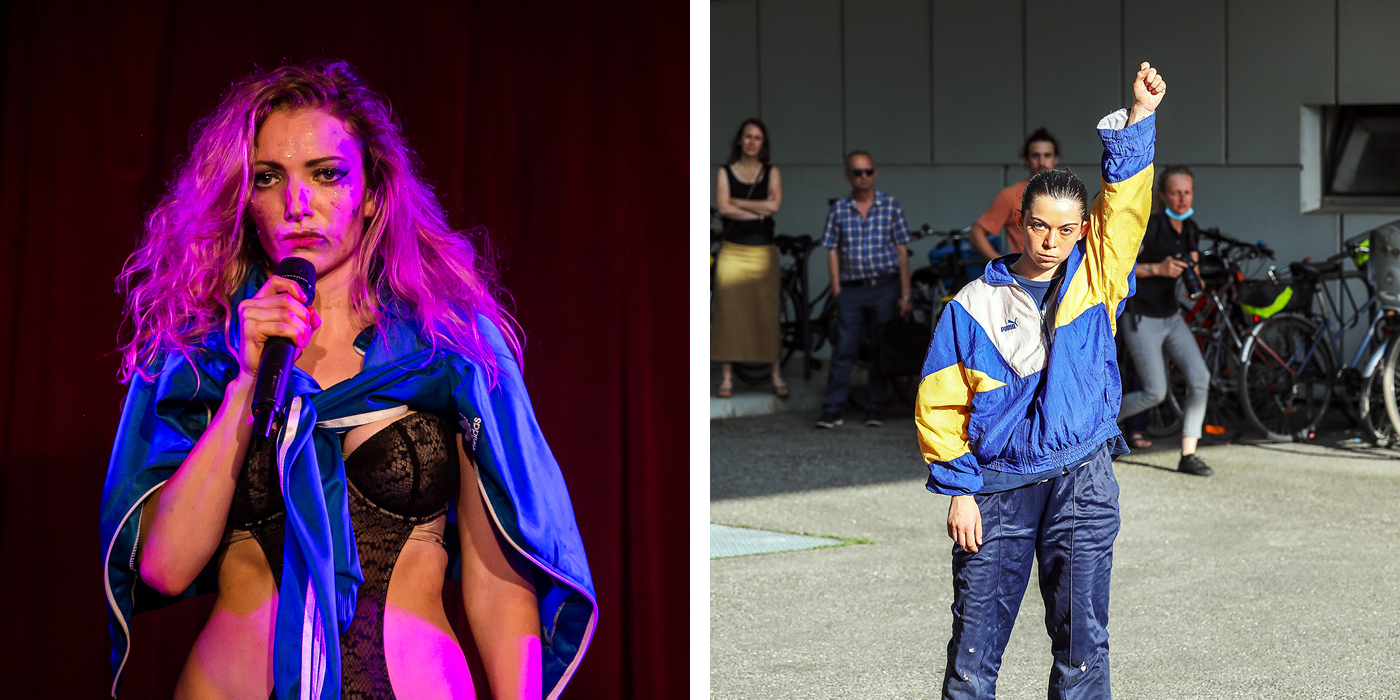 Croydonist: What are you most looking forward to?
Anna: I'm most looking forward to seeing the work of our commissioned artists. Four locals who presented shorts pieces in last year's CroydonBites programme have been supported to develop the work, they are Shaniqua Benjamin (Croydon's poet laureate), Aaron Baksh, KH Del Rio Smith and Simon Manyonda. We also have a new lot of CroydonBites artists, all local, some showing work for the first time.
In addition, we have some really big names in the festival this year like Lucy McCormick (already sold out), Oona Doherty and Abandoman. It's very exciting to see the festival grow alongside lots of other great cultural activity in the borough.
Katie: Honestly absolutely everything and I'm not just saying that, the line up is insane! We have some big names, returning favourites and tons of talented locals. We're working a lot with The Front Room again and Stanley Arts and even have an exhibition at TURF.
I'll also (cheeky plug) be performing a work-in-progress of my debut solo show 'You're SO F**KING Croydon!' on Friday 3 Nov. I can't wait to see how it lands with a local audience before the next stage of development.
---
Well if that hasn't whet your appetite… 🙂
Thanks to Anna and Katie for chatting with us. Check out the whole programme and book your tickets on their website here. Be sure to follow them on Instagram, Twitter and Facebook for more updates.
Photos courtesy of Croydonites (performers from top: Aaron Baksh; KH Del Rio Smith; Lucy McCormick; Oona Doherty; and Katie Hurley – for full photo credits visit the Croydonites website)
Posted by Julia