The Croydonites Festival of New Theatre returns for its third year to Croydon's shores from 27 April to 20 May… Staying true to its roots of supporting local talent as well as UK national theatre, 7 of the shows are created by our very own Croydonians. This year sees the festival expand into different genres of theatre and performance, including a film (American Assassin: Redux – see our Matthews Yard Theatre article for details) commissioned by Croydonites and made on location in Croydon.
Is the schedule exciting? YES, should you grab an early bird ticket before they sell out on the 27 March? DEFINITELY!  Ok, I'll stop yelling now and get on with our dazzling top three must sees from the festival schedule.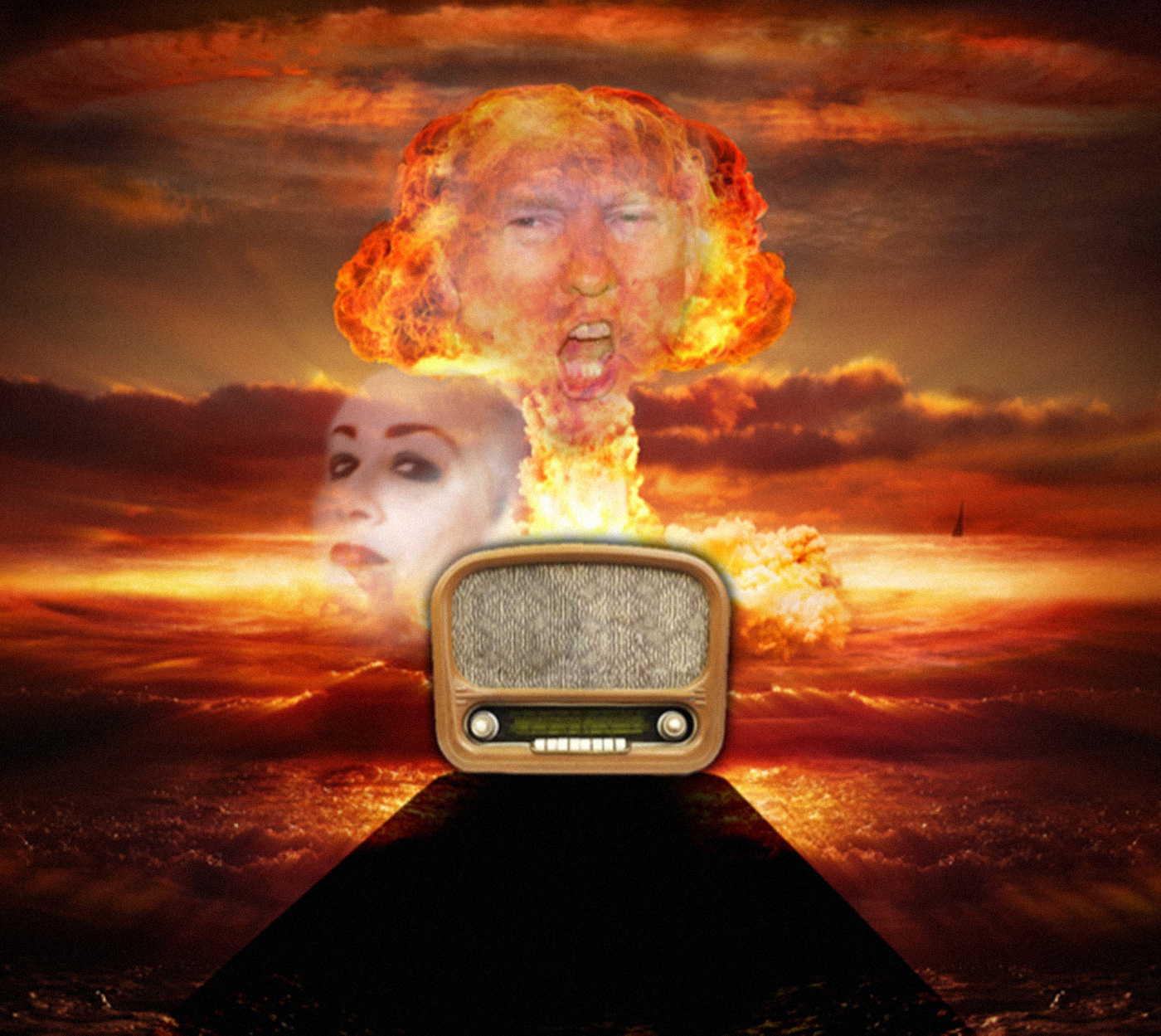 Radio Apocalypse – Gill Manly
27–28 April, 7.30pm
The Spread Eagle Theatre
With the Croydonist's very own podcast series coming soon (yes the cat's out of the bag), we felt drawn to this piece by Croydonian, Gill Manly. Having been an internet broadcaster in Croydon for two years as well as singer, composer and actor, Gill brings all this experience together to create a somewhat timely piece.
Imagine a night time radio show, a broadcaster alone with only faceless listeners and twitter feeds as company. News pours in, but is it true? What's really going on? The story weaves a disturbing path from Donald Trump and fake news to asking how do we cope with this constant threat of destruction?
It seems to be a piece that flips the War of The Worlds radio drama, (which caused mass hysteria, convincing thousands of panicked listeners that Earth was being attacked by Mars), on its head with the apocalypse news brought to you by the people to the broadcaster.
Tickets for the show are selling fast, so grab yours here before it's too late… Exit with *evil laughter*.
Land of Nod – Parabolic Theatre Company
3 April–20 May, Thursdays to Sundays only (7.30pm except Sundays 6.30pm)
Site specific to central Croydon
Parabolic Theatre Company return to the Croydonites Festival with immersive theatre at its finest where the audience, that's you lot, join a manhunt for a murderer in Croydon. Starting with a police press conference, you'll join the team in this part treasure hunt, part theatrical adventure to solve an ancient and horrific crime.
Last year's piece was a ghostly masterminded experience below Croydon town hall, that was both captivating and disturbing. We thought it was awesome, so we're dead excited to see them back with a new immersive show.
Want to get your Sherlock on? Then grab a ticket here.
Glitch – Vinicius Salles
11–12 May 8pm
Braithwaite Hall
Number three on our hit list of must sees, is this rather intriguing interactive dance piece,  where by the audience downloads an app to their smartphone to influence and even become part of the narrative by sharing conversation with the character and with each other. This is optional of course, meaning you can choose between experience or interaction while a life unravels around you.
The dance piece explores super-fast communication technology. Does it connect us or create more distance and solitude? It's a show about isolation. About being surrounded yet feeling alone in the digital age.
Want to see the show? You can buy a digital ticket here.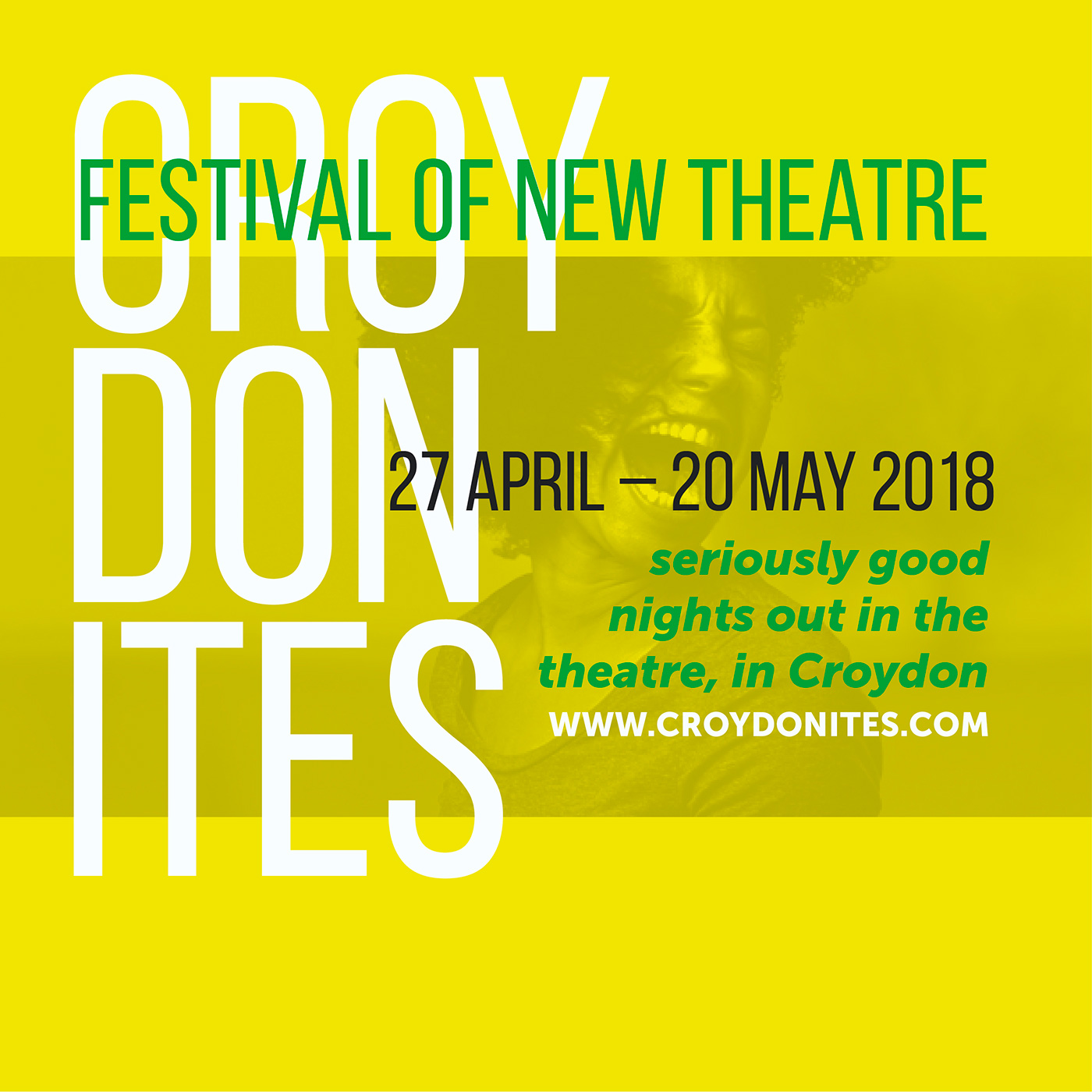 That's our top three folks! There's a great deal more to see though, some of which we featured in our Matthews Yard Theatre article, which you can read here. For the full festival schedule visit the Croydonites Festival of New Theatre site.
Posted by Angela
Images courtesy of Croydonites