In case you didn't know, Croydon Comedy Festival is currently on with a rather impressive line-up of both current and future stars of comedy. Now in its second year, the festival brings together film, theatre, stand-up and sketch to an array of venues across our fair borough.
We caught up with one of the acts performing at the festival in July – the rather talented Kitten Killers – for a chat about best gigs, worst gigs, puppets and how it all began (their sketch act, that is, and not the dawn of time).
Croydonist:  As with most things, I guess it's probably best to start at the beginning. Who are the Kitten Killers and where are you from?
Kitten Killers: We're a comedy sketch group, we perform in theatres and comedy nights all over the UK. Kat is a proud Croydoner (Addiscombe massive), Fran is from Wimbledon and Perdita emerged fully formed from under a shrub somewhere on the outskirts of Dartmoor. We met at The Soho Theatre Young Company comedy workshops for 16–30 year olds. It was on the sketch workshop run by Lee Griffiths that we met and started writing and performing comedy together. Fran is also in an awesome Improv group called Norman.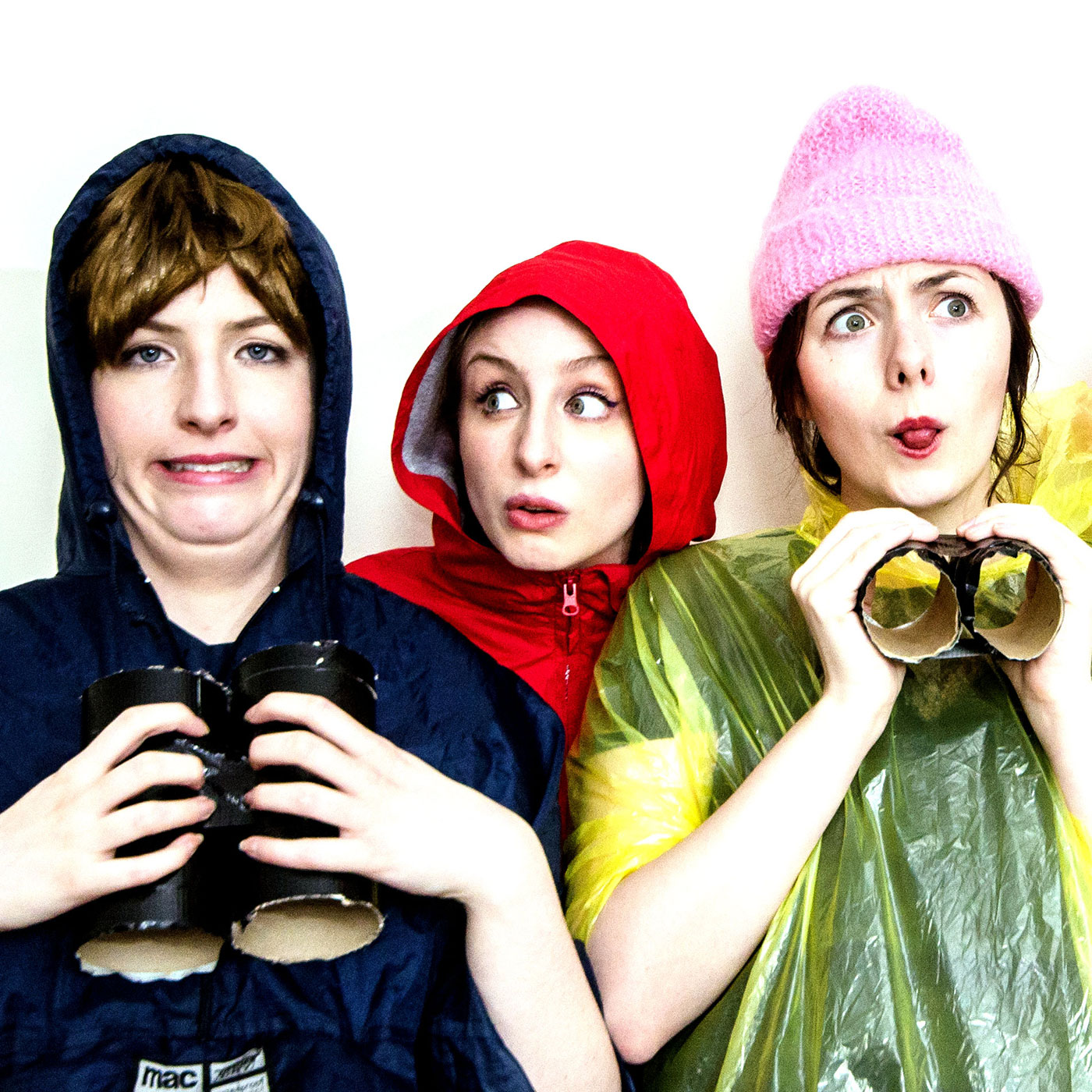 Croydonist: Ah, a Croydon native! Do you have a favourite haunt?
Kitten Killers: We know Croydon well! Kat is from here and Perdita lives in Croydon! We rehearse at Perdita's so we spend a lot of our time in Croydon. Favourite haunt? We love to visit Zak and the team at the Bad Apple and have a good dance!
Croydonist: In 5 words how would you best describe your type of comedy?
Kitten Killers: Funny, absurd, dark, energetic and feminist.
Croydonist: You've played some impressive dates such as Brighton and Edinburgh Fringe Festivals as well as Soho Theatre, but what has been your best gig to date and your worst?
Kitten Killers: Our best gig has to be the Soho Theatre. The team there feel like family and it is a beautiful theatre space in the middle of bustling Soho. We sold out both nights and had an absolute blast!
Our worst gig was in Edinburgh, it was 1am and the audience were too drunk to know what was going on. There was a hen party on the left and a stag party on the right and they were in competition over who could heckle the loudest and baying for blood. We did our 10 minute set and when we had finished the MC had gone out for a cigarette so we had no one to hand the stage back to! We've learned to love bad gigs after that.
The great advantage of sketch over stand-up comedy is whether we have a good gig or a bad gig we have two other people to celebrate or commiserate with!
Croydonist: Loving the downloadable Kitten Killers Finger Puppets from your website! But if you could be a puppet, what puppet would you be? You can't pick Zippy, I've bagged that one.
Kitten Killers: Fran would be Big Bird, Perdita Animal from the muppets and Kat would be Harry Hill's Stouffer the cat. We actually have a puppet in the show!
Croydonist: You're performing at this year's Croydon Comedy Festival, what can we expect from your show?
Kitten Killers: Sketch comedy (obviously), epic dancing and songs you will hopefully be singing for days!
Croydonist: What's in store for the rest of 2016 for Kitten Killers?
Kitten Killers: Next we are off to the Edinburgh Fringe for the whole of August. Then after that who knows? The world is our oyster!
We'll be watching the Kitten Killers (+ Briony Redman) on 1st July at The Spread Eagle Theatre. Doors 7.30pm. Tickets available here.
The Croydon Comedy Festival runs through June and July 2016. To view the full schedule and venues visit http://www.croydoncomedyfestival.co.uk
All photos by Joe Woodruff, courtesy of the Kitten Killers
Posted by Angela