If you're a pizza fan looking for that something a little different from the norm, then look no further than Four Hundred Rabbits. Situated in the triangle area of Crystal Palace (the Croydon part), you'll find a pizza restaurant with a difference.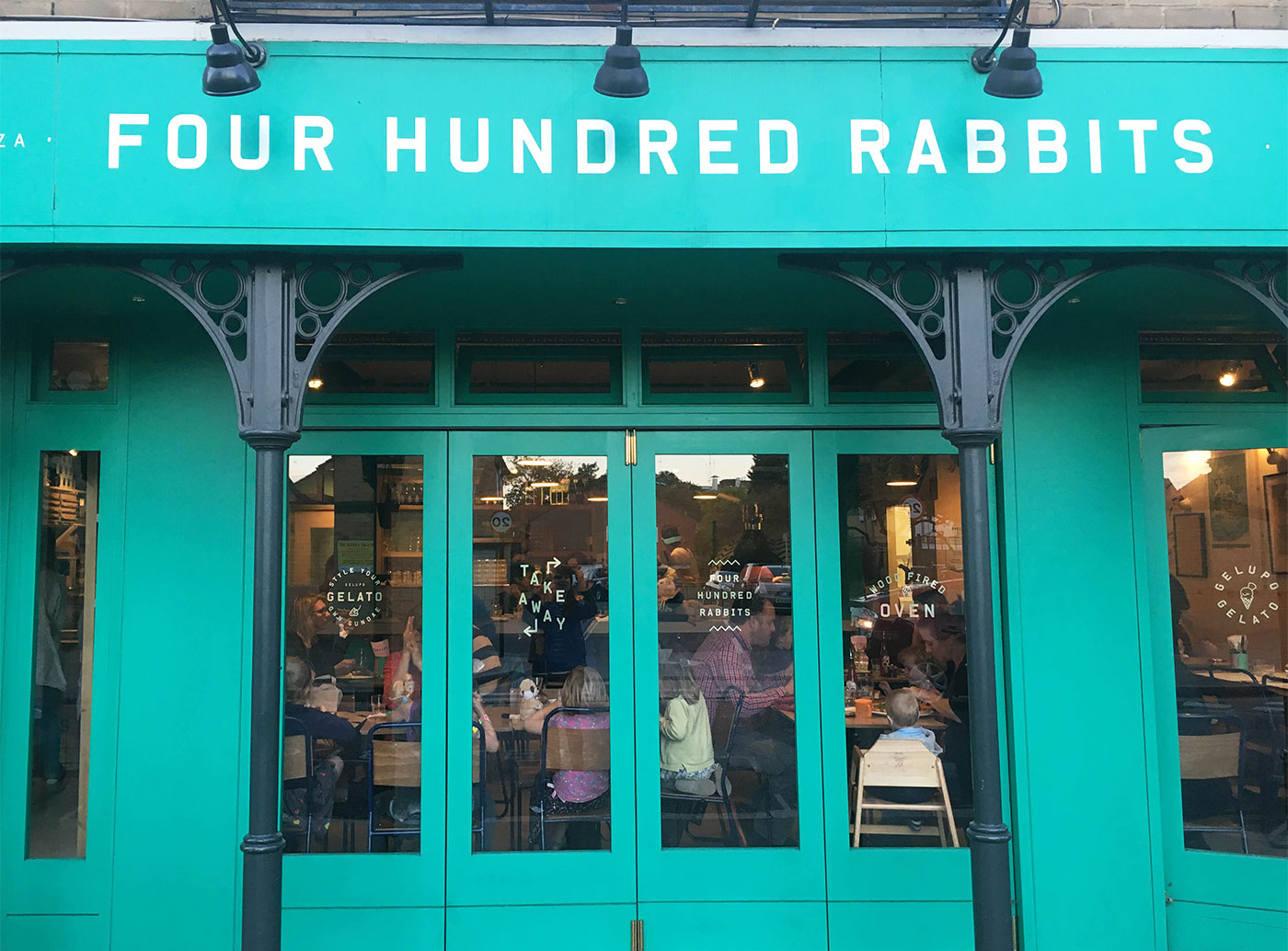 And why is it called Four Hundred Rabbits you ask? Well, sit back friends and I shall enlighten you. The Aztecs worshipped both the goddess of alcohol and a god that discovered fermentation. An ancient dating app showed they were the perfect match and so got it on. The goddess was clearly very fertile as they had many offspring known as the 400 rabbit gods or some such thing. The folks behind the restaurant loved fermentation and two of the many things it has given us, pizza and beer, so much, that they named their venture Four Hundred Rabbits.
Can you imagine having 400 offspring? Eek on many levels… anyway, moving on.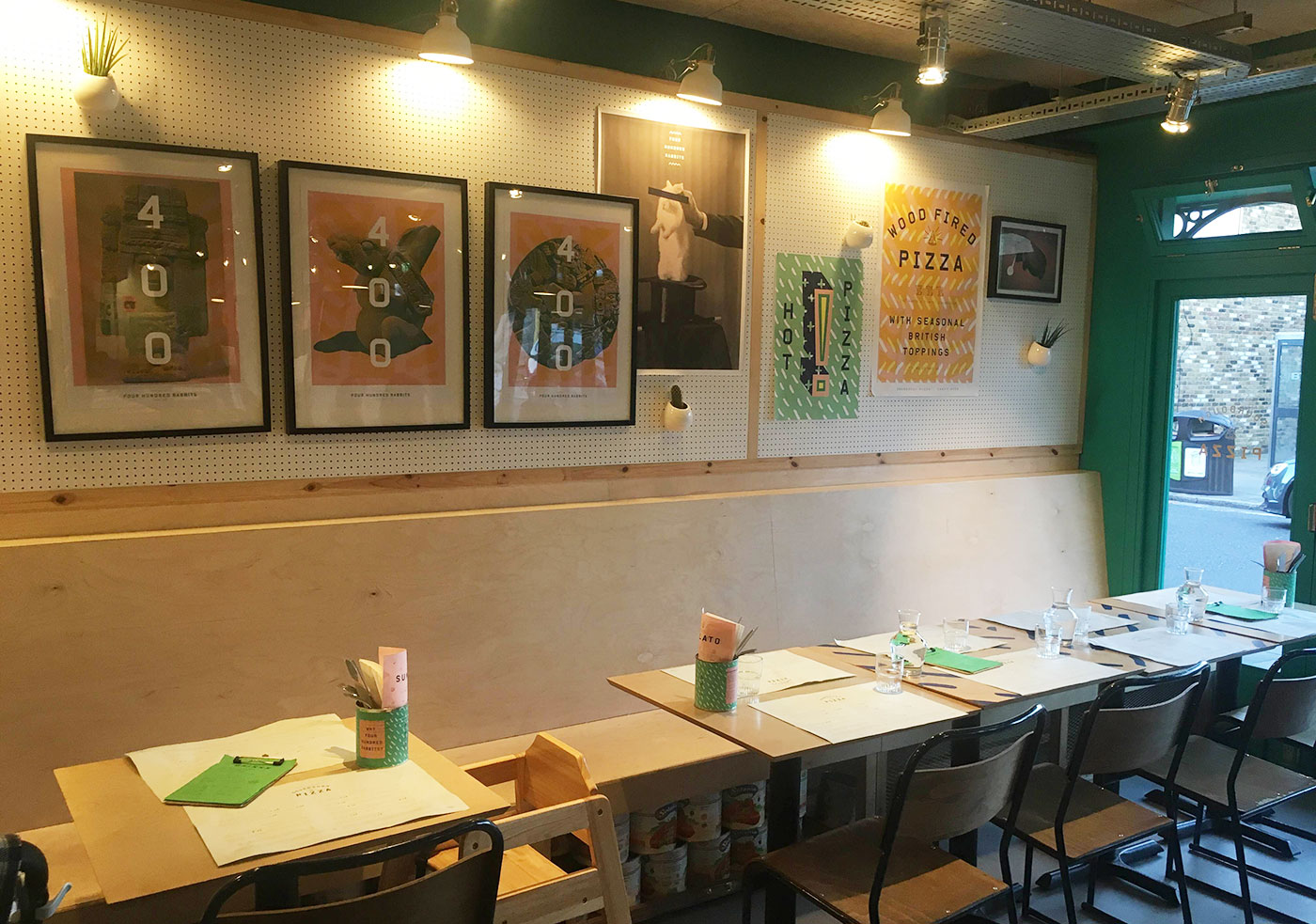 The place has a part rustic, part modern chic feel to it, with many a rabbit themed screen print adorning the walls, clipboard menus and old wooden and metal school chairs. Staff are friendly and welcoming and the place simply has an air of relaxation about it, even though you can see the staff busy in the kitchen working through order after order. This is a very popular place and it's not hard to see why.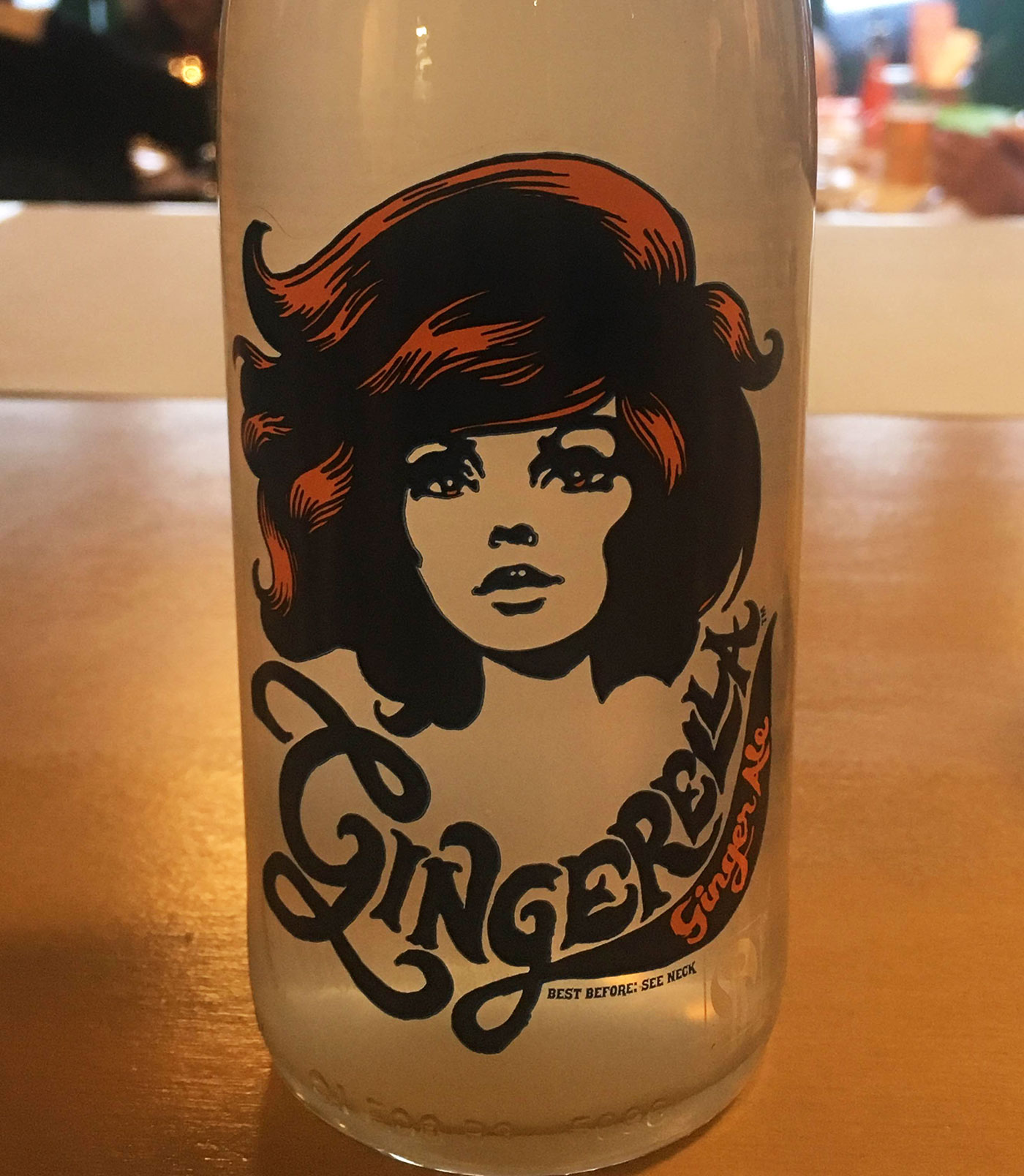 First up, the drinks menu is pretty special. They don't have your standard big brand soft drinks and booze, which is actually quite refreshing (literally). Instead, expect some pretty cool alternatives, from the funky Gingerella Ginger Ale, Karma Cola and Moju Juices to the UK's finest craft beer and cider. For wine and cocktail lovers, fear not, they have you catered for too. With a policy of less is more, they have focussed their efforts on a select range of decent beverages to which you won't be disappointed.
On to the pizzas! Sourdough bases with the right level of crisp is a sure sign that you're in good hands with pizza chefs who know what they're doing. I went for the courgettes, garlic, pine nuts, feta, mozzarella and thyme pizza. Fresh, warming and full of flavour to satisfy your tastebuds, this pizza, like the restaurant decor was the perfect balance of rustic and modern.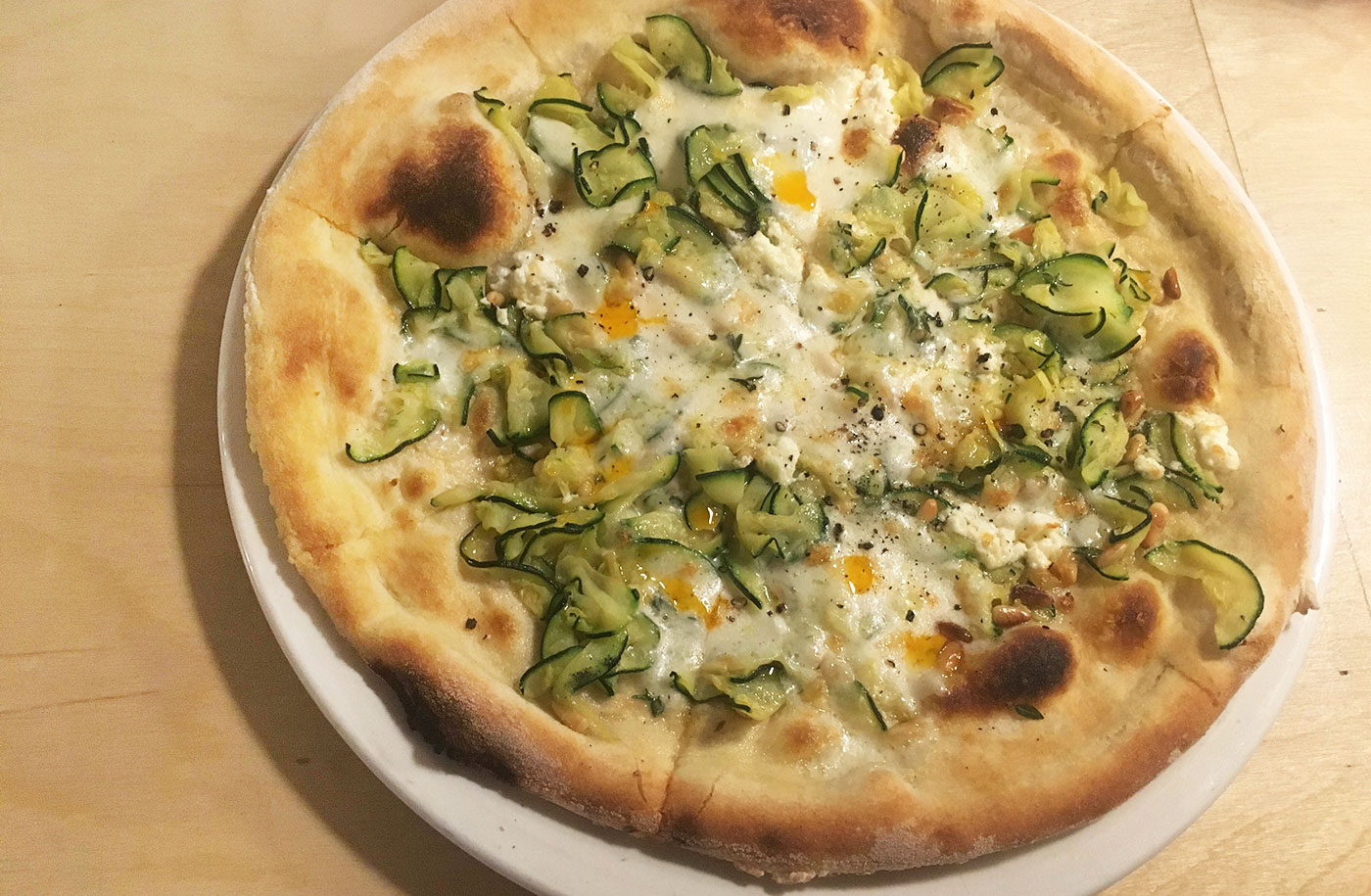 Julia went for anchovies, lilliput capers, onion, mozzarella, tomato and rosemary and added a touch of chilli oil for a kick. Distinctive, punchy and flavoursome, if you like fish on your dough then you really can't go wrong with this one.
Other pizzas on the menu feature chorizo and also beef, plus there's a specials list so plenty of choice. Apparently their desserts are quite dreamy with a scrumptious range of gelato, but we were so full of pizza that we had to skip to the bill. However we will be back for sure.
Four Hundred Rabbits can be found at 30-32 Westow St, London, SE19 3AH
For more information on opening times, menu and more, check out their site.
Posted by Angela