Once upon a time (let's say Anglo-Saxon times), there was a market in Croydon, which went about its business of trading livestock and produce. In those days (or near about) a pub stood on the market street called the Bell. A couple of hundred years (or so) on, the market was still bartering and the pub had, by then, changed its name to The Dog & Bull. Presumably (well possibly) named because of the animal pound that lay on the land behind it as well as the name of the street it stood on, Butchers Row. Now Surrey Street. (Still our very own Croydon market).
This is no fanciful cock and bull story I'm weaving here, but the story of the Dog & Bull, Croydon's oldest pub. Ok perhaps my history is a little sketchy, but it is thought that the Dog & Bull pub has stood on our market street since the 1430s.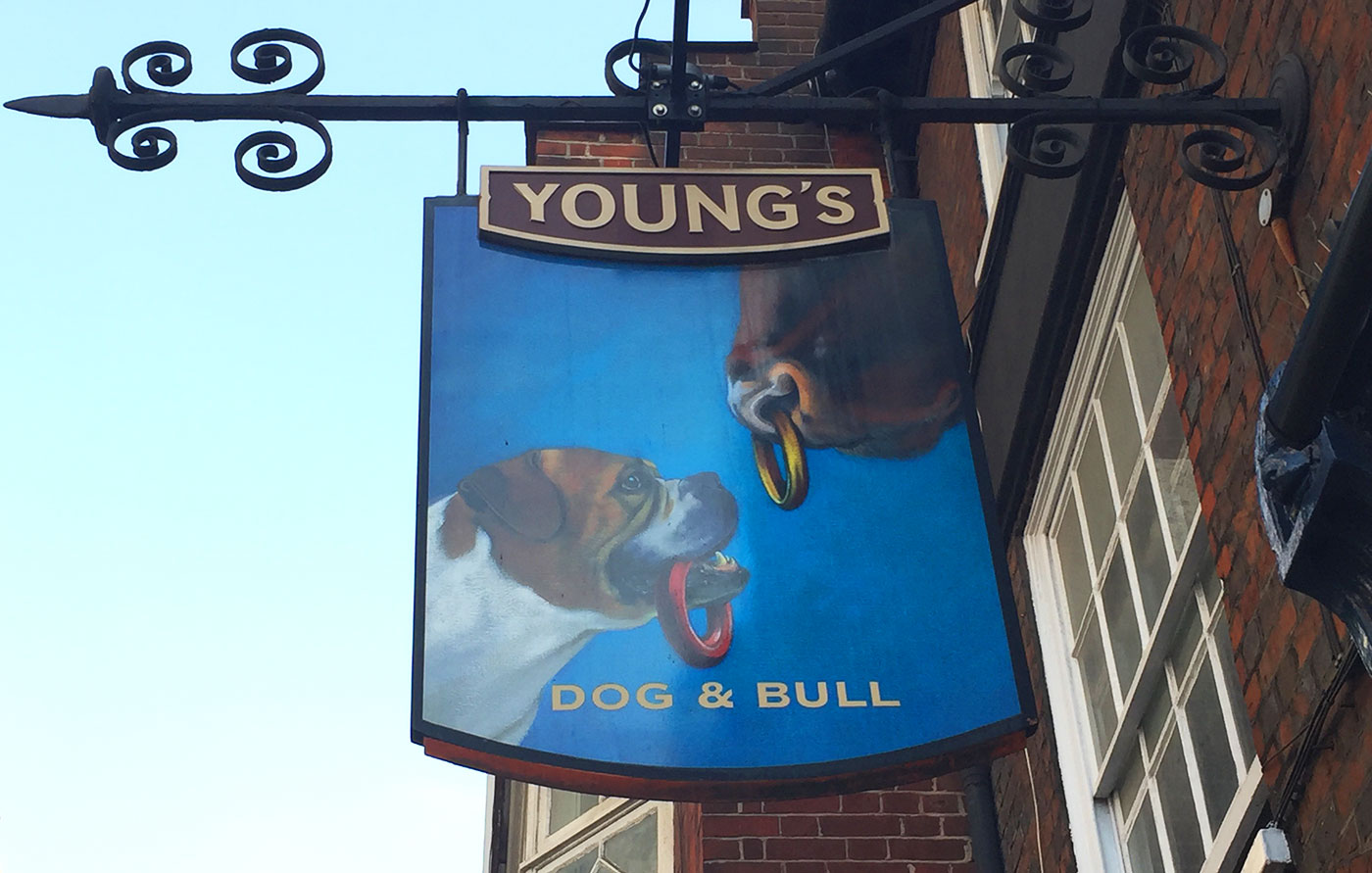 These days, the Dog & Bull is sandwiched between a café and a pet shop, and is partially hidden in market hours by the stalls and bustling shoppers. From the outside it looks like a traditional and cosy pub – somewhere you'd be likely to find on any back street of Croydon's old town.
Heading inside however, it goes far beyond the traditional. The bar and dining room seem, on first appearance, in keeping with the exterior, but look closer and it's all done with a twist. Check out the stained glass, and the amusing pictures hanging on the walls.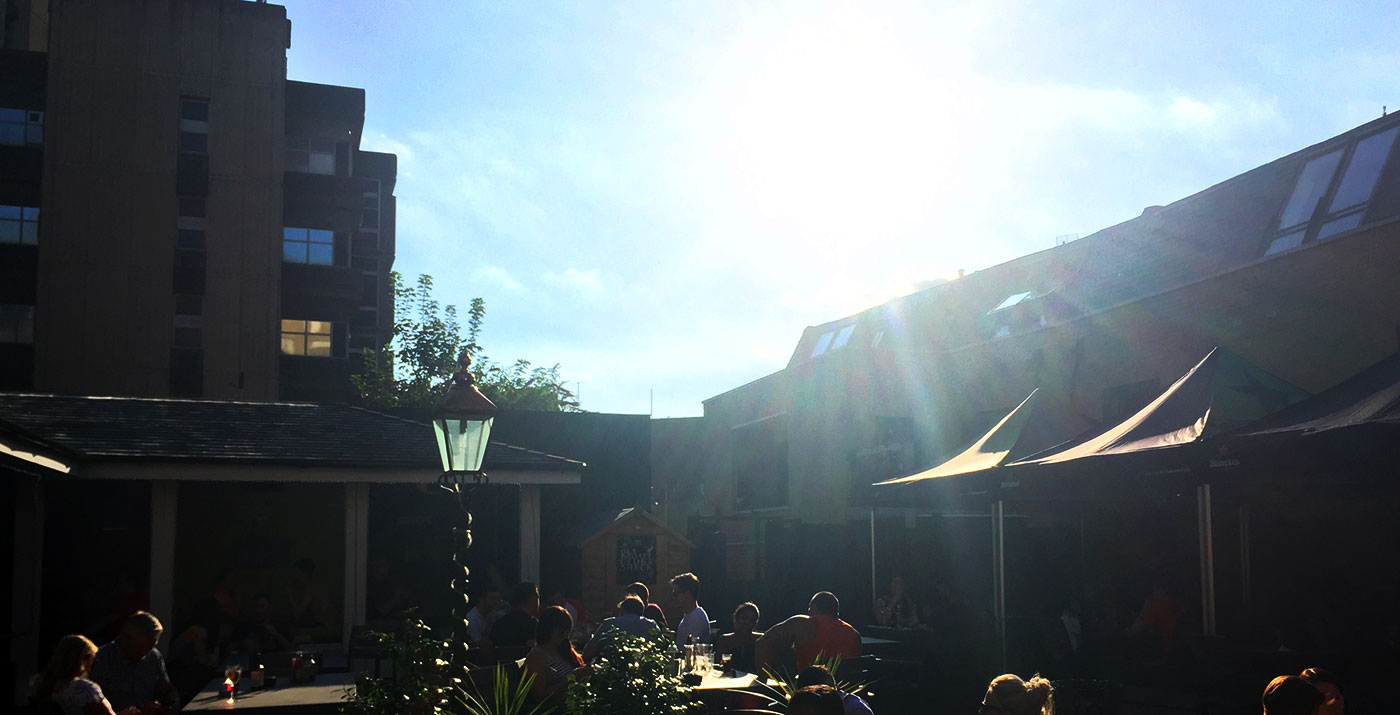 The biggest surprise is when you go out into the garden. My friend Emma has been telling me for years to check out their beer garden, but how good can a beer garden be? Especially when the pub could be described as compact inside. So I wasn't quite prepared, when I first walked out their back door, for their large courtyard garden. I would never have imagined there was this spacious area outside. It's beautifully decked out too, and designed for the pub dweller's ultimate comfort. Open cabins with TVs and heaters line two sides, and there's also an outdoor bar and kitchen (called the Grub Shack). Grub served includes a variety of burgers and pizzas (the latter served in two different sizes).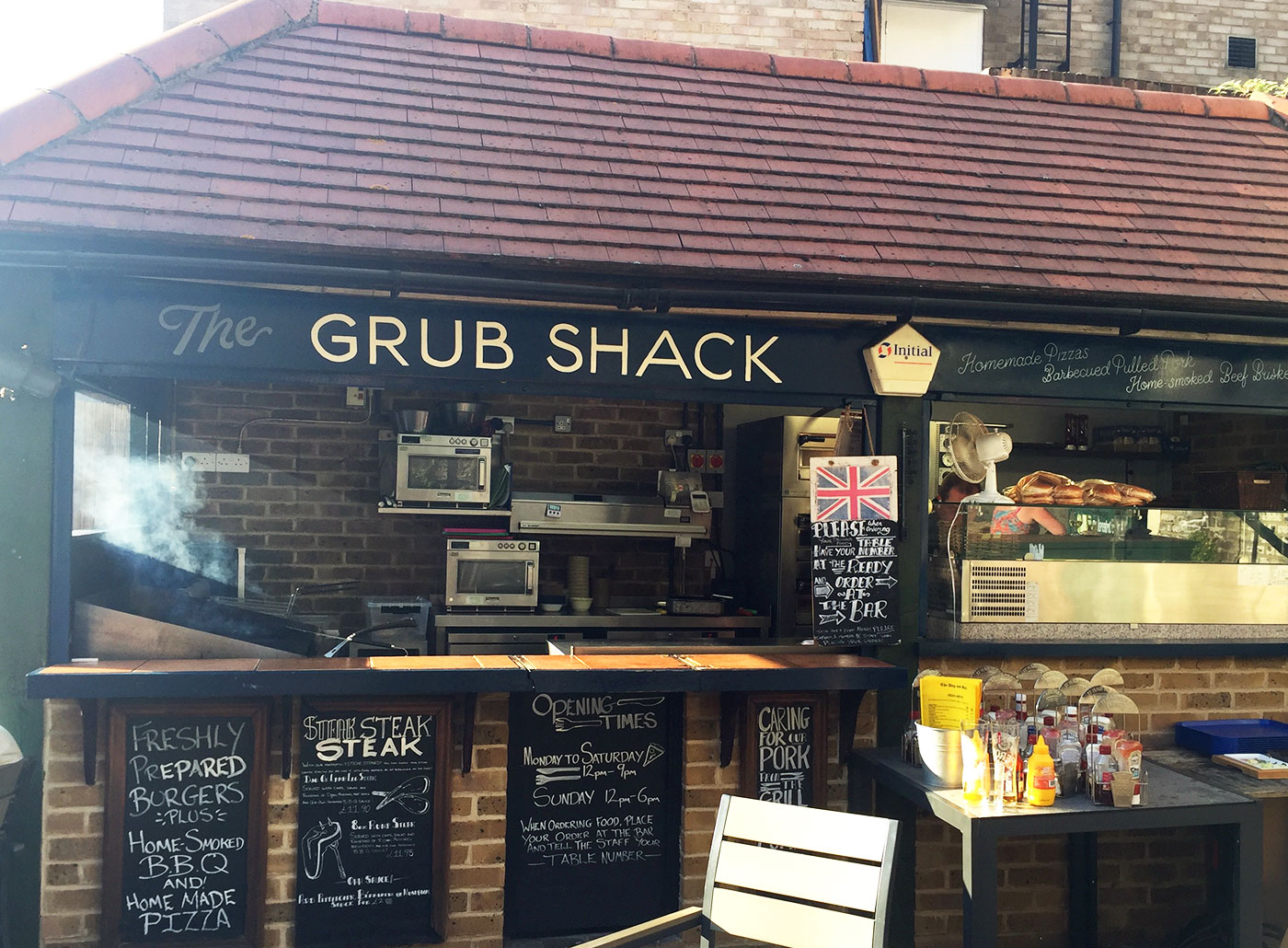 The pub likes to call itself  'traditionally different', and that it definitely is.
Only last week we saw a quirky collaboration with nearby Croydon Minster where Reverend Lee Taylor revived an ancient tradition of blessing the beer at the pub. Yes, you read correctly. The procession of clergy down Surrey Street created quite the spectacle, and I like to think this same custom took place with our ancestors hundreds of years ago in the parish of Croydon Minster. There will be more traditions coming from this partnership so keep your eye out for further details of their october event.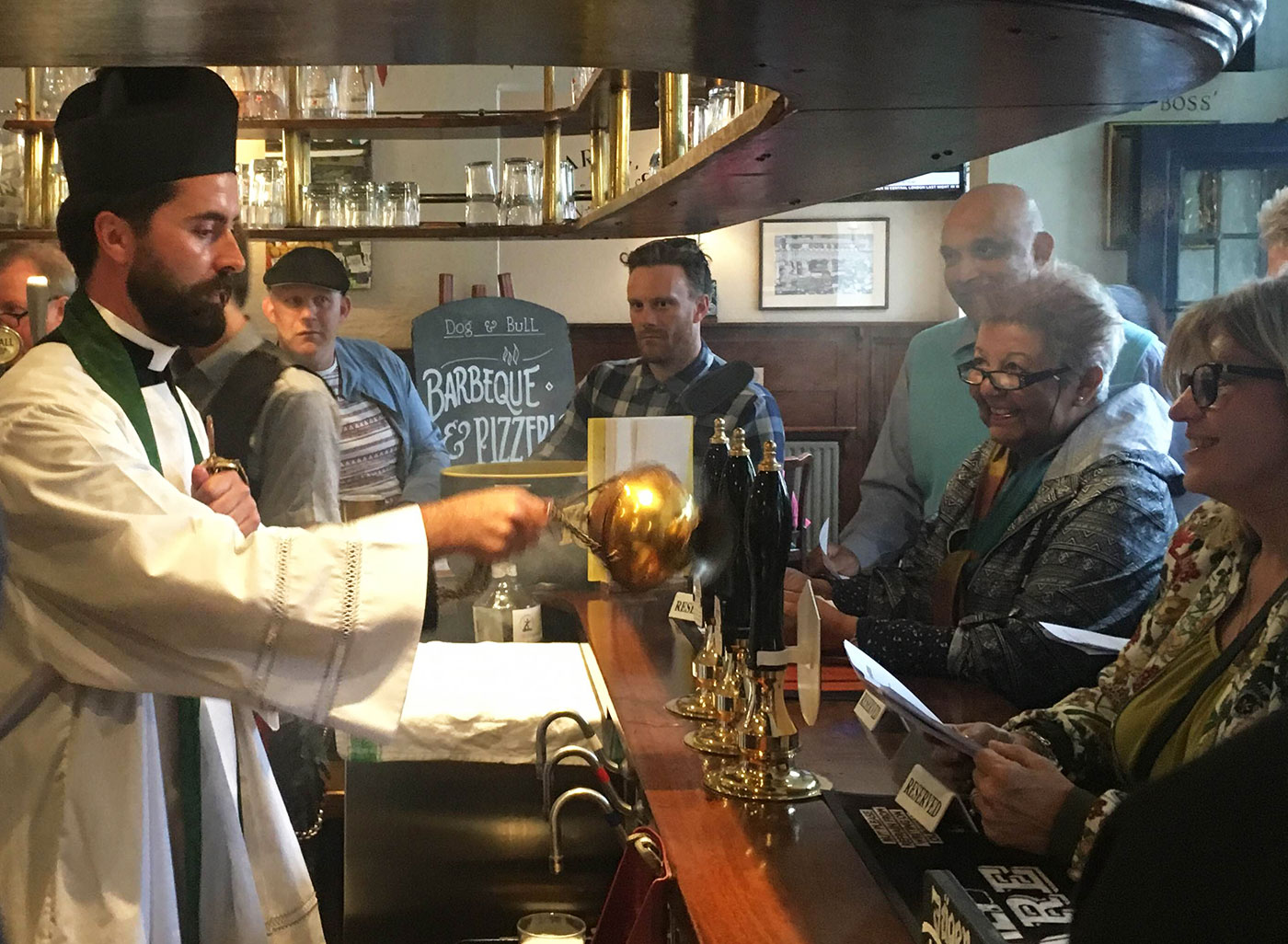 The Dog & Bull is certainly an excellent pub in my book, and I would definitely say (from the Anglo-Saxon times onwards) it continues to live happily ever after.
The Dog & Bull, 24/25 Surrey Street, Croydon, Surrey, CR0 1RG
Posted by Julia