Oh how we've missed gatherings and socialising (IRL) with people over the past couple of years. So drum roll please, because this Friday evening will quite possibly see the most hotly attended Croydon party of the decade so far, as community marketing platform East Croydon Cool hosts their 10K celebration party at The Venue on Middle Street, right in the centre of Croydon.
We caught up with East Croydon Cool founder Maddy Duxbury to find out more.
---
Croydonist: Everyone loves a party – but why now?
Maddy: For years, every time we hit another 1000 followers on Instagram, we said we'd have a party once we got to 10k.
We finally got there in November and so (after a few false starts due to you know what!) it's time to celebrate!
Although we won't lie – it's not quite how we originally envisioned it would be! Back when we started East Croydon Cool in 2016, optimism in the neighbourhood was high. Money was being poured into the area and there was a real sense of excitement.
Recent global and local events (and there are multiple which your readers will be all too familiar with!) have delivered several sucker punches which we're all still reeling from.
So whilst the atmosphere right now isn't quite as celebratory as we'd hoped – we're still keen to bring our Instagram followers together in real life, so they can meet new faces or re-connect with some more familiar ones.
A lot of people are feeling let down by various institutions right now. But community (and by that we mean Croydon's people) remains the borough's main strength. We reckon collaboration will be key to getting Croydon back on track again and hope a party will provide an opportunity for people to build connections that will help move us forward.
But aside from that – it's just a good excuse for a booze up, the chance to raise a glass to getting through the last few years and to sweat out some stress on the dancefloor. 🤪
Croydonist: 3 reasons why Croydon residents should book a ticket?
Maddy:
1: It's going to be fun! Ok, it's probably not going to compete with an all nighter in Ibiza but – it's a great venue in the centre of town, everyone will be coming with the same community spirited mindset, we've got a brilliant DJ, you get a free drink on arrival, there are snacks from a local business, there's an artist doing caricatures of guests, a photographer on hand to capture your best side AND a goody bag of treats from local businesses worth over £100.
2: It's a good opportunity to meet new locals and reconnect with people you might have seen via the Instagram feed but haven't met in person.
3: We've all adopted the 'Support Local' mantra during the pandemic and that needs to continue. Collaboration is going to be key over the coming years and a party is a great way to help develop relationships. 😉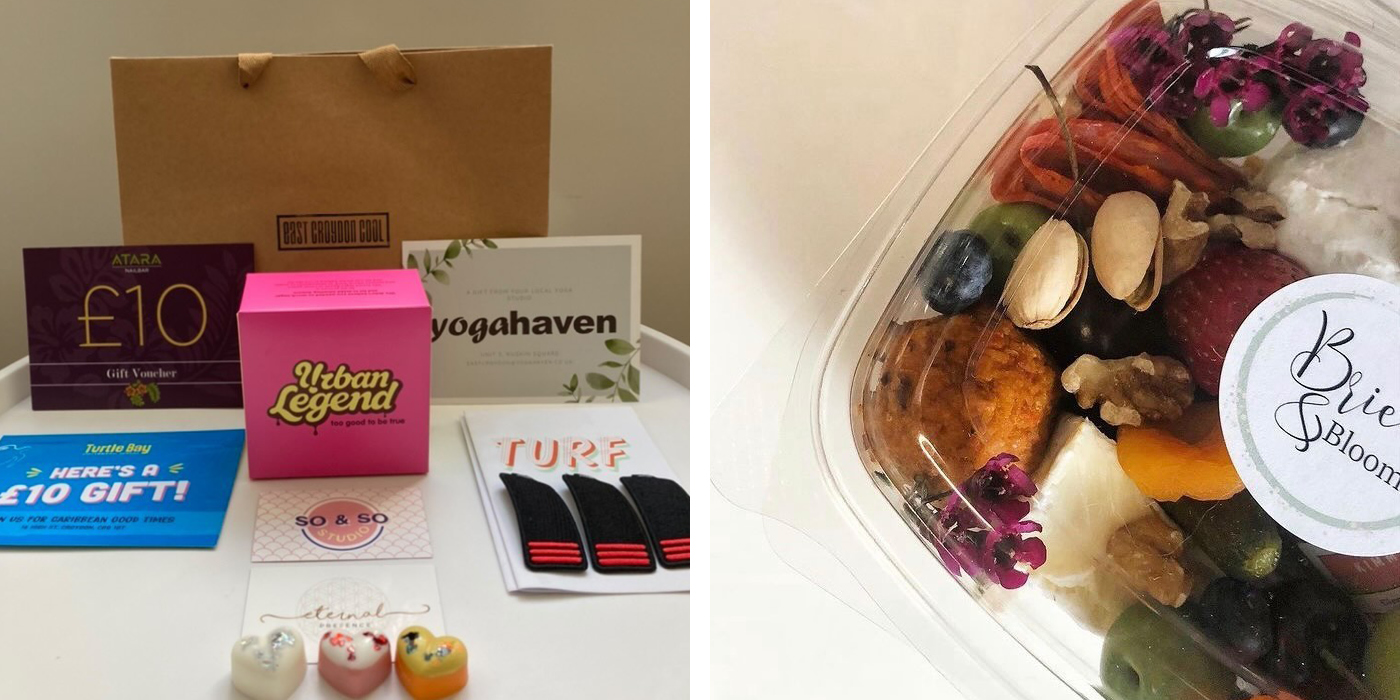 Croydonist: Tell us some more about the local businesses collaborating with you.
Maddy: Whilst we'd love to work with and showcase so many more local people and businesses, this is the first larger event we've organised so wanted to keep the set up relatively simple while we found our feet!
Our key partner is The Venue on Middle St. Previously known as Project B – their rebrand timed in well with the party and 18 February is a good opportunity for more locals to see this 3 storey private venue space.
We're spoilt for choice for brewers in Croydon but had been speaking with Signal recently about their new Gin and so their mix of products made them the perfect drinks partner for this event (with them providing a free G&T or beer to guests on arrival).
After debating live performance over DJs, fate stepped in when we attended the Wrights Academy Sunday Showcase at Boxpark. The DJ school (which holds sessions for all ages) is run by a Croydon FM DJ, who will be overseeing the decks on the night.
We also have Amy Smith Photography capturing the event, Brie and Blooms selling specially curated versions of their grazing boxes and Becky James from Sketchology who will be doing caricatures of guests.
And the goody bag includes gifts from Atara Nail Salon, Eternal Presence, So&So Studio, Turtle Bay, Turf Projects, Urban Legend, and Yoga Haven.
Croydonist: Why do you think local collaborations are important?
Maddy: Collaboration is a broad term but generally what we mean is that we want to encourage locals to support and invest in other locals. In particular, we want to see more local businesses and organisations collaborate and partner with local creative talent to help keep money in the local economy. Creativity is the key ingredient in business but organisations often get stuck in a rut obsessing over the numbers – collaborating with people who think differently can pay dividends!
From local artists, graphic designers and marketeers, to writers, musicians and photographers; Croydon is a hotbed of creative talent that businesses should be utilising far more.
There's been some great local collaborations in recent years but with Borough of Culture on the horizon, there is so much more that can be done!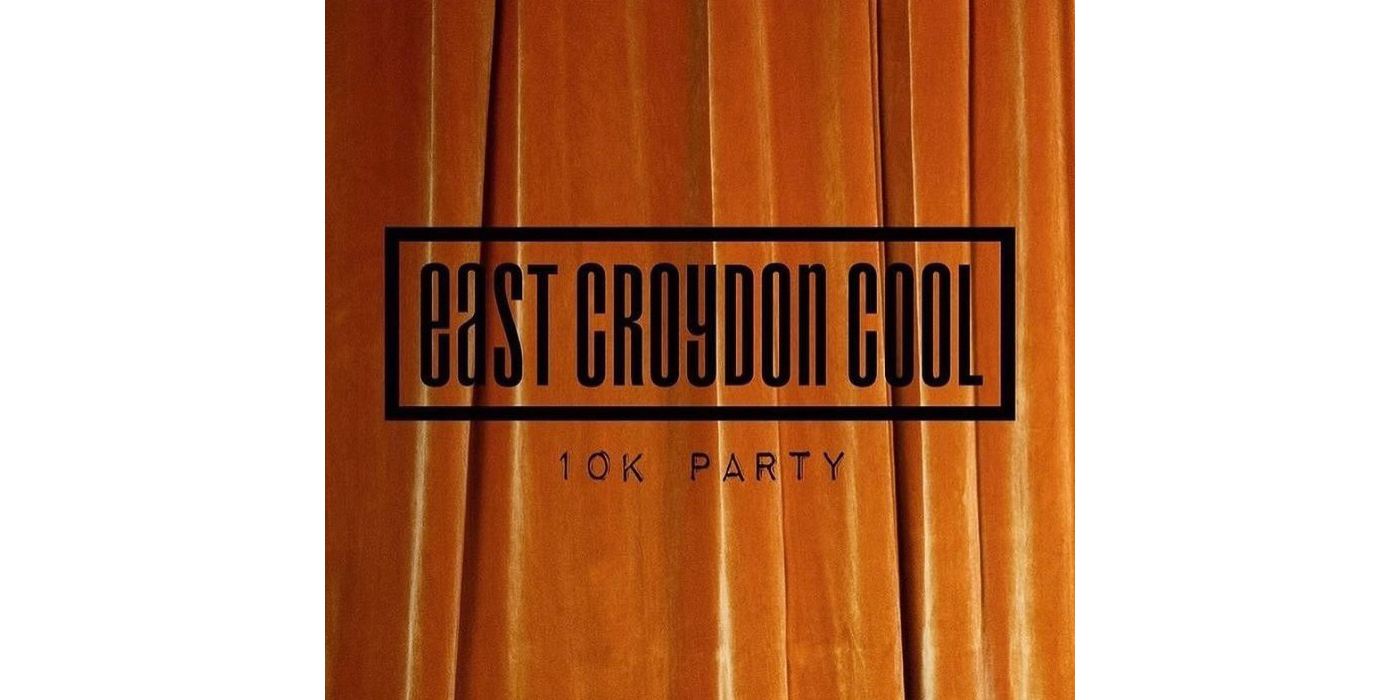 ---
Thank you to Maddy for the chat. We'll see you on the dance floor this Friday, 18 February.
If you haven't already booked your ticket, you can grab one of the final batch here.
Header image by Manos Gkikas from Unsplash adapted by the Croydonist, article images courtesy of East Croydon Cool. 
Posted by Julia