This week we chat to South London visual artist ELNO who has recently worked with local teenage girls and non-binary teens to create a new mural in South Norwood, organised by the Croydon Living Streets Group. ELNO, who is also founder of WOM Collective, which empowers women through street art, tells us more about the project and her work.
---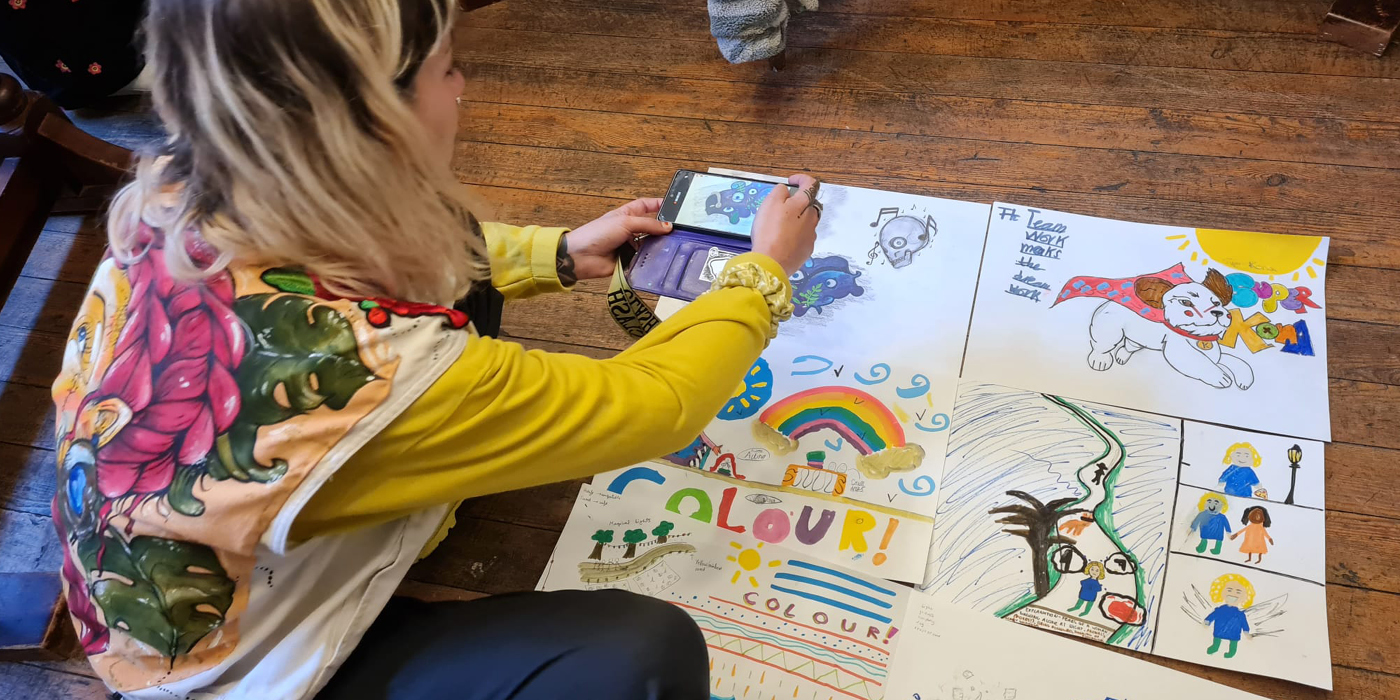 Croydonist: First of all, are you a South Londoner, and what area do you call home?
ELNO: I'm from Valladolid originally but right now I'm living in Penge.  I moved south from Turnpike Lane to be nearer to my studio and as lots of the work we've been doing in WOM collective has been in South London. I've got murals in Penge, Crystal Palace, Brixton and South Norwood.
Croydonist: What's your artistic background?
ELNO: I really fell in love with art when I was 14 or so and started high school. After high school, I went to University in Valencia to study fashion. At the time, it was one of only two technical design colleges in Spain. Then I got a scholarship to Paris to study theatrical design for the circus before moving to Barcelona for my Masters.
Unfortunately this was just before the financial crisis and when I started out as a freelance designer it was a real struggle. There were just no jobs, not only in art but in anything else that could keep me going. I couldn't even find work as a waitress. Luckily, my family is amazingly supportive but after a while I had to make a change so that's when I came to London.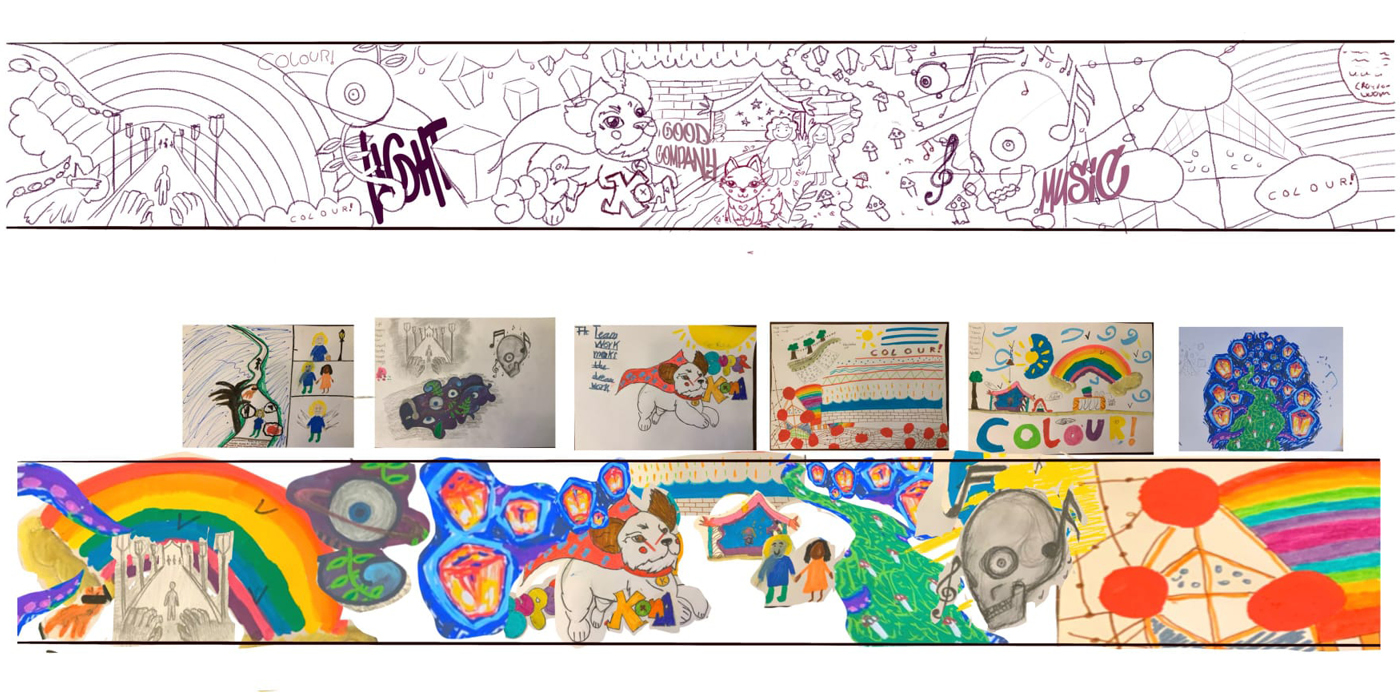 Croydonist: How would you describe your style of art?
ELNO: I feel a strong connection with nature and I feel like if we take care of the planet and our green spaces we will take care of our female energy and my work is all about this. If you see my murals, they have strong women, goddesses and they combine lots of natural elements.
My work is about opening conversations around issues of social justice but trying to reframe things to create a positive energy.
For example, a big project we did recently at WOM was in Southampton. It was funded by the Council there and was in partnership with the Police and Solent University's Showcase Gallery for White Ribbon Day, which aims to tackle male violence against women and girls. We took part in the jam and then joined the University conference talking about how our projects aim to empower women through street art.
Croydonist: How did WOM Collective come about?
ELNO: It started in 2019. I'd just got back from a trip to India and invited some female friends to join a jam I was organising. They ended up inviting their friends and we had this WhatsApp group for the event. The chat in the group after the event was basically about when we'd do it again and it was like we already had our group of artists there, so then we just found time to get together to discuss and set our vision of what WOM could be.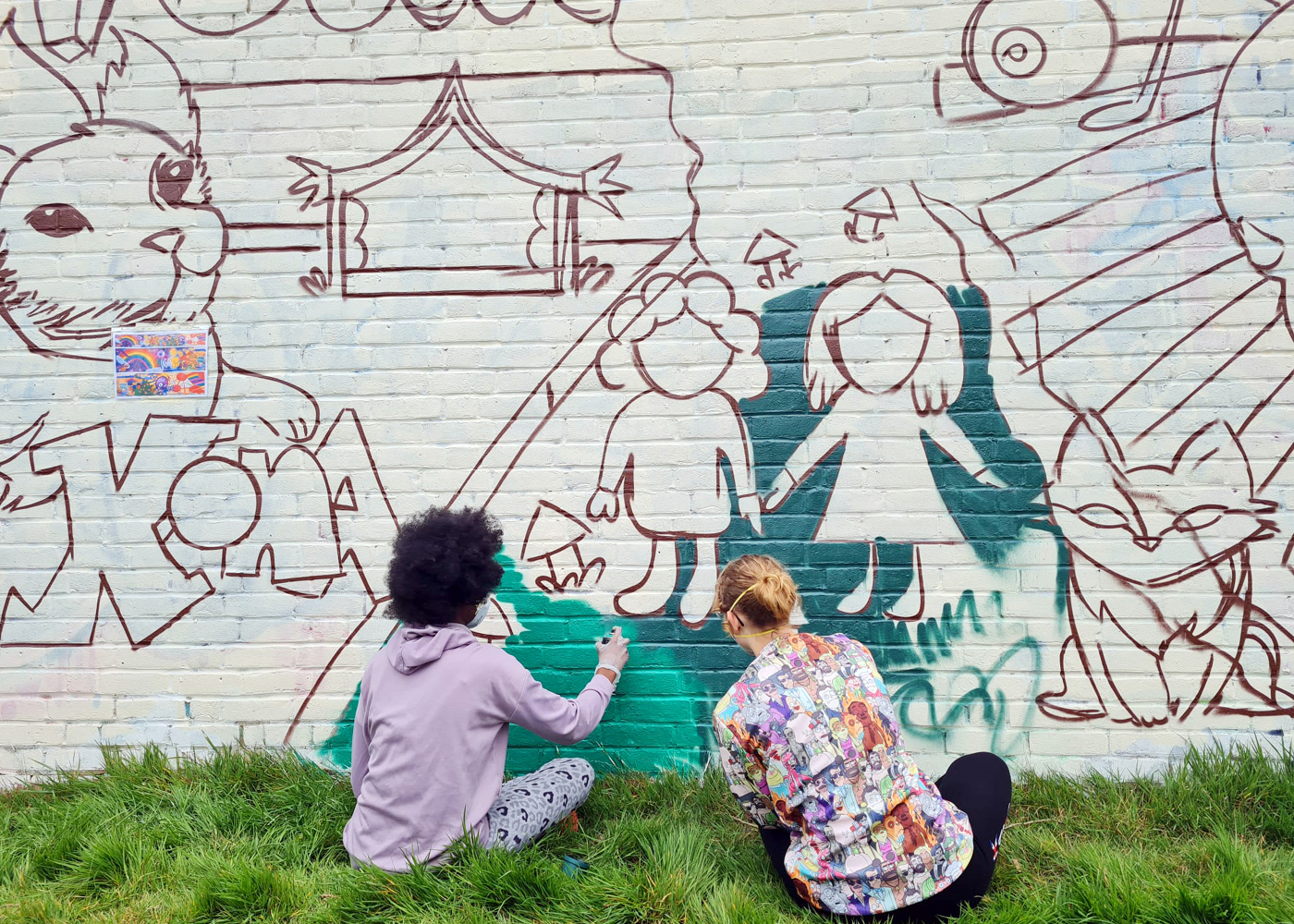 Croydonist: What's your favourite piece of work to date?
ELNO: I think it is the first wall I did when I was in India. It was in Rishikesh which is already a super spiritual place. I didn't have any spray paints so it was all by hand. The reaction I got from people was amazing. They were asking me what I was using and copying but I had to explain it was all in my imagination. It was just such a different reaction to any I ever get in the UK. I still get people emailing me about the wall now and someone even messaged me to say they'd got a tattoo of it as they loved it so much!
Croydonist: How did you get involved with the Croydon Living Streets' South Norwood project, and can you tell us more about it?
ELNO: A few years ago I did a mural at Love Lane Community Garden in Woodside. When I was there I met Amy (coordinator of Croydon Living Streets) and told her about WOM and working with teenage girls in my jams. She got back in touch with me at the end of last year to say she wanted to run a street art workshop in South Norwood for girls as the young people she'd worked with had told her they wanted somewhere to express themselves creatively.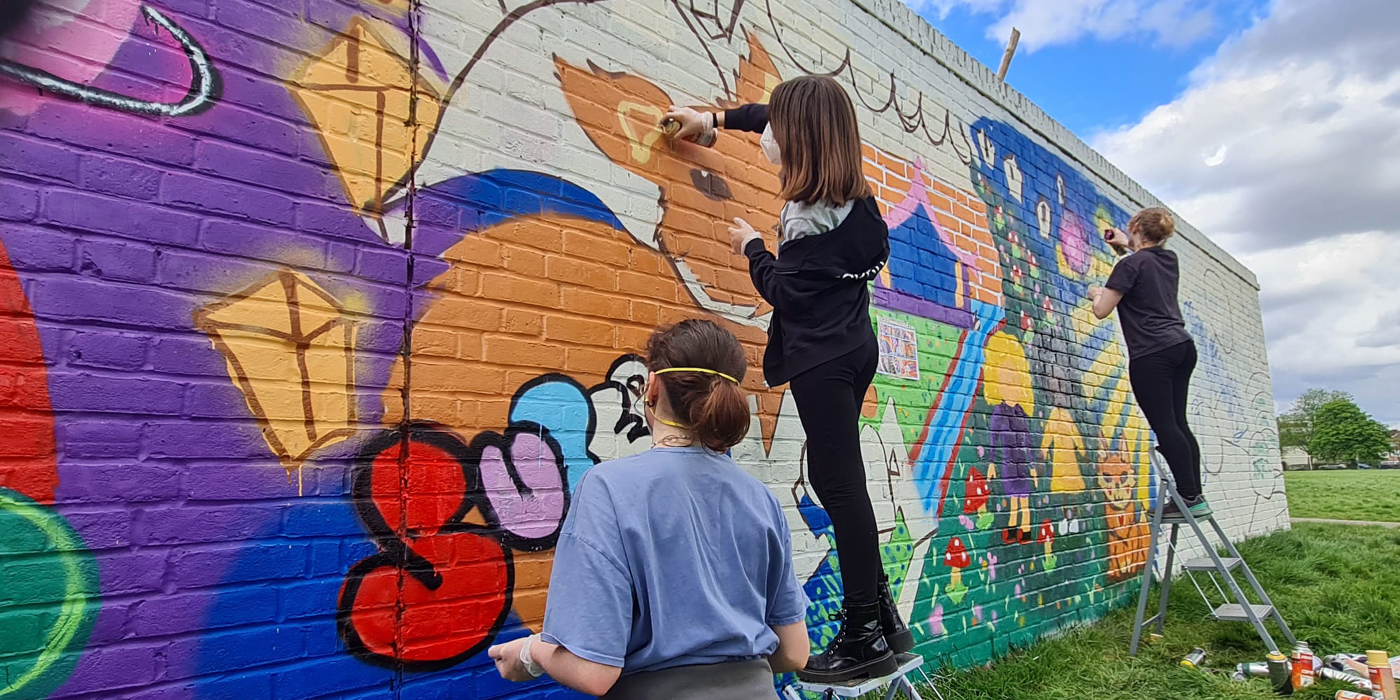 Croydonist: How has the new mural been created and what's the theme?
ELNO: It's been created by our young artists! We had a design session at Stanley Arts where we talked about how we feel in parks and when we're walking alone. I asked them to design a space that represented those feelings of safety and then I put their ideas together in a final design which I sketched out on the wall. Carleen, my co-founder, taught them the spraypaint skills and then they painted the design, adding their own ideas and elements. They've been amazing.
Croydonist: Where can we see the mural?
ELNO: It's in South Norwood Rec, on the wall close to the Tennison Road exit.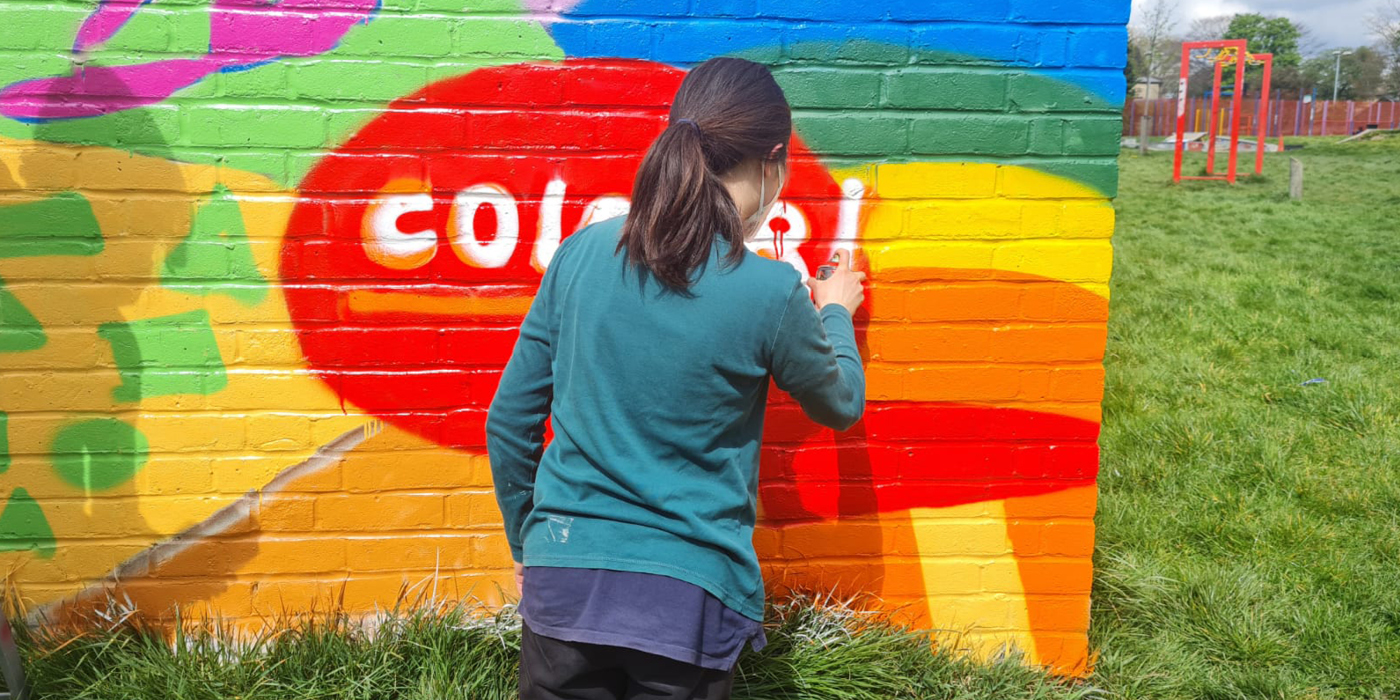 Croydonist: What has been the best part of working on the South Norwood project?
ELNO: Meeting the girls and doing something to celebrate the amazing community we've got here in London.
Croydonist: Why do you think it's particularly important to inspire young women and non-binary people in creating public art? 
ELNO: I see that still it's so much harder to be an artist on the street if you're not a man. My female artists tell me they feel uncomfortable when they're doing a wall as they get guys coming up to them, asking for their number, pretending it's for work, then asking them out on dates. It's like you're a novelty when they start taking photos of you, getting in your space and it's quite invasive. It's why we try to work together.
I think street art is really powerful though for challenging people's perceptions and helping us build our community. I see artists talking about neurodiversity, like ADHD, and how graffiti helped them as kids and it's why we're also running our weekly Friday drop-in for kids at the Stockwell Community Centre.
Croydonist: Where else can we see your work in or around Croydon?
ELNO: You can use the WOM mural trail linking the walls we've got across South London. Make sure you tag us on Instagram @WomCollective when you visit one and help us grow our movement.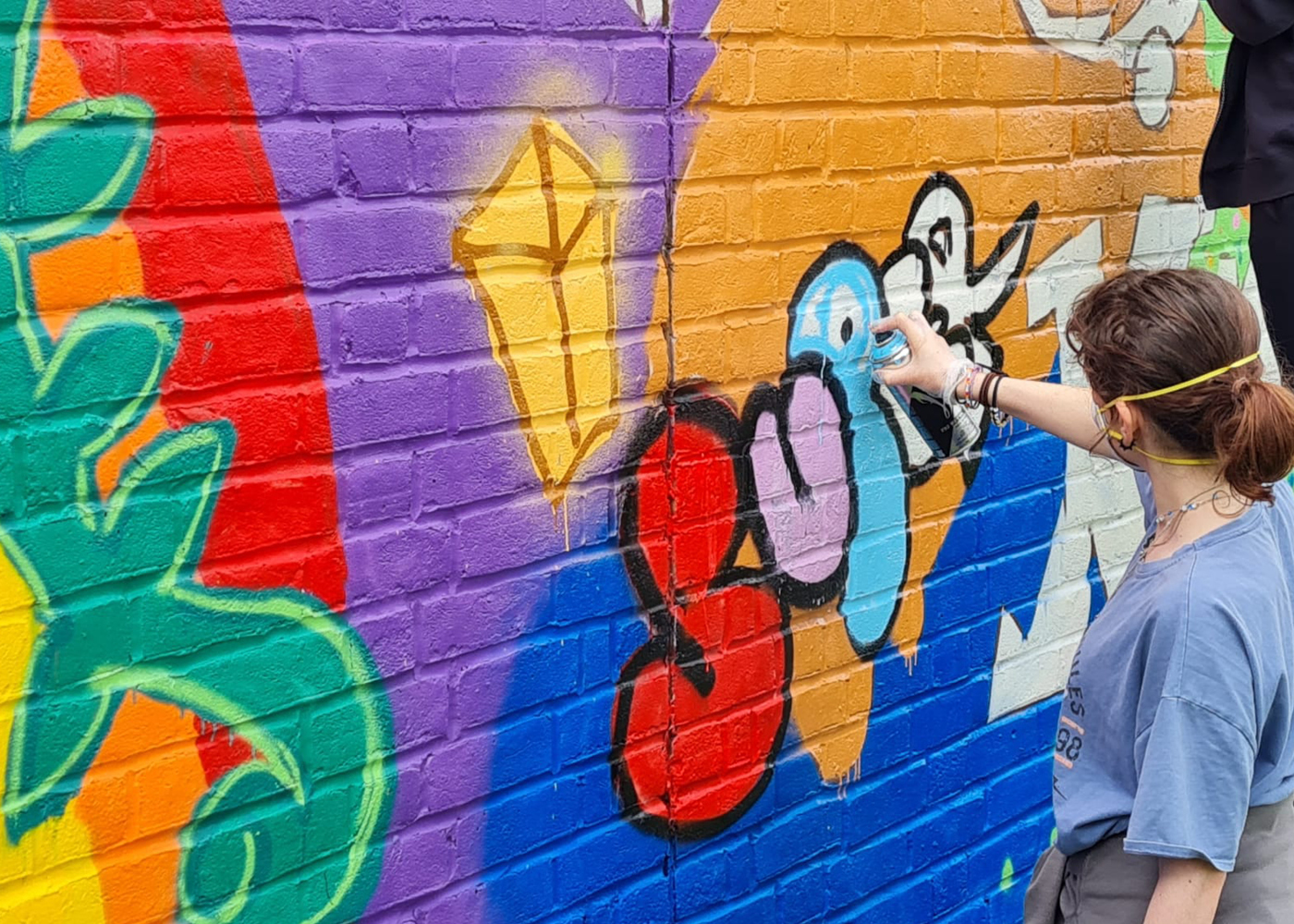 Thank you to ELNO for chatting with us. 
Find out more about ELNO's work on her website and Instagram. Find out more about WOM Collective on their website and Instagram.
For more information about this South Norwood mural project you can read Tawan's blog  post about participating in the project here. 
Living Streets is a UK charity advocating everyday walking and campaigning for safer, healthier streets for all. The Croydon Living Streets Group is coordinated by Amy Foster. Follow the group on Twitter @CroydonLiving to keep up to date with their events.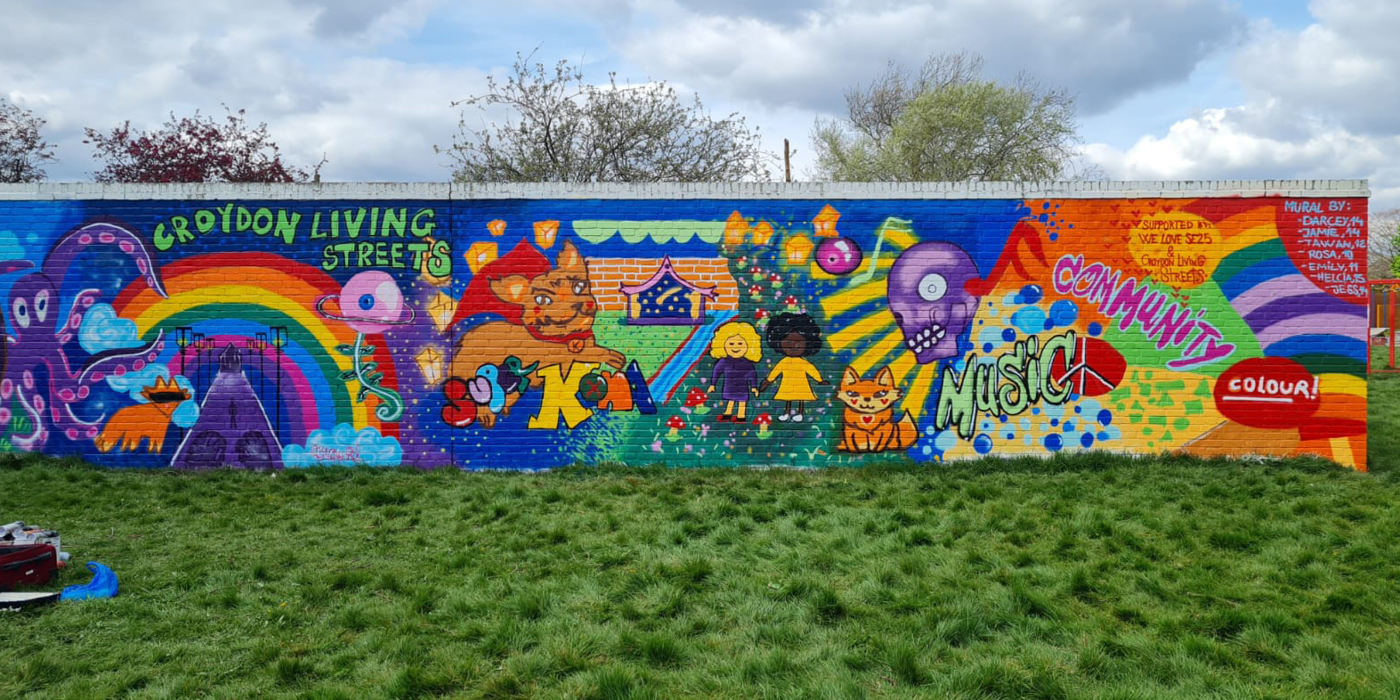 Photos courtesy of ELNO and Amy Foster
Posted by Julia