Oh no you're not! He's behind you! Boooooooo!
Yep you guessed it, Panto season is well and truly here but with a new addition to traditional sayings 'BOGIES'. Welcome to The Fairfield Halls and Imagine Theatre's Christmas Pantomime 'Beauty & The Beast'.
Earlier this week, armed with masks and lateral flow results, we headed to the Ashcroft Theatre at the Fairfield Halls for a bit of festive cheer with our little one. Full Covid safety checks were in place as part of the admission, and I have to say, this was completely respected by the audience.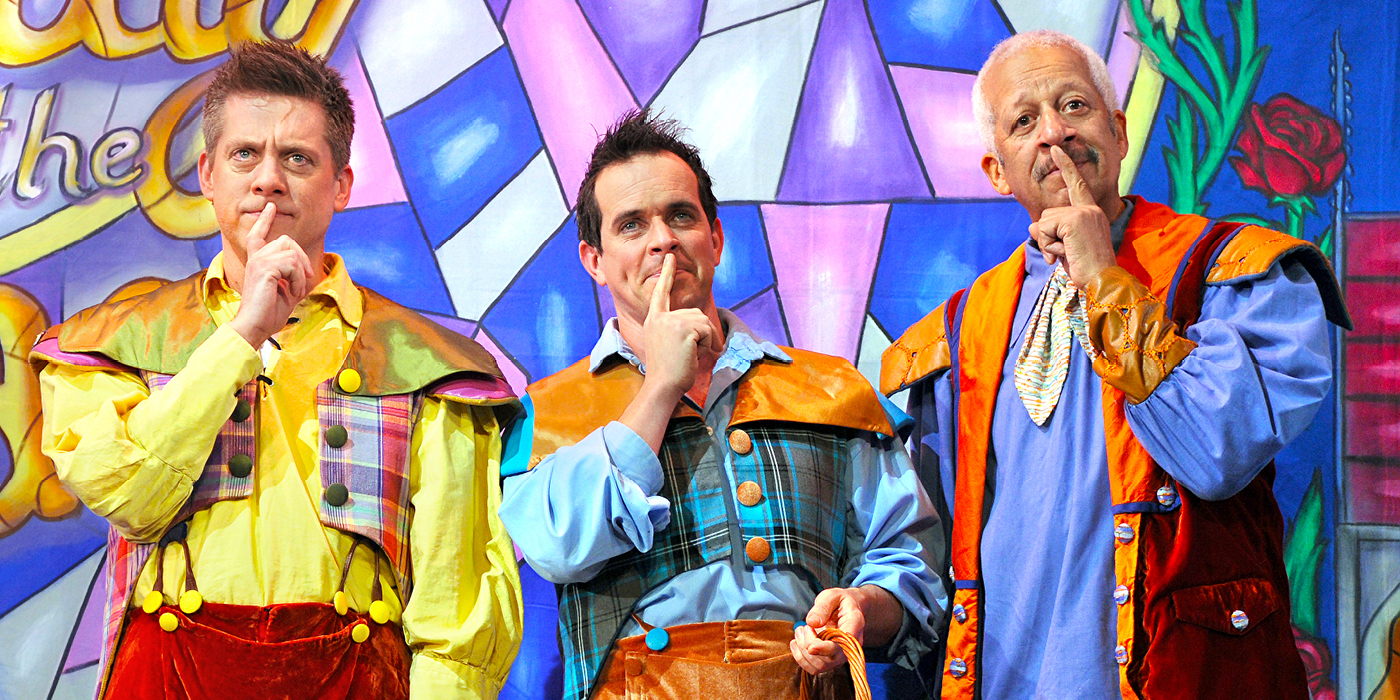 Lights, stage, the curtain lifts, the musicians in the pit begin to play and we're off on a marvellous tale as old as time. The atmosphere is electric as kids clap and cheer alongside family and friends. Is it always like this at the theatre or are we still rejoicing in its return with fingers and toes crossed that this remains the case. The show tells the story of a Prince who is cursed by an enchantress who turns him into a Hairy Beast. Will he find true love and reverse the curse?
As with all pantos, there's always a few recognisable faces, and this production did not disappoint. First up, Dick & Dom, the cheeky chappies from BBC1 BAFTA award winning 'Dick & Dom in Da Bungalow' as well as a glowing CV of other achievements. The pair bring shouts of 'Bogie' to the stage at many a child's delight along with their usual comic charm with a decent dose of cheese and adult humour. Beaming smiles all around and laughter from the audience confirm that they were perfectly cast in this production. They even bring an air of magic, quite literally, to the stage. No spoilers!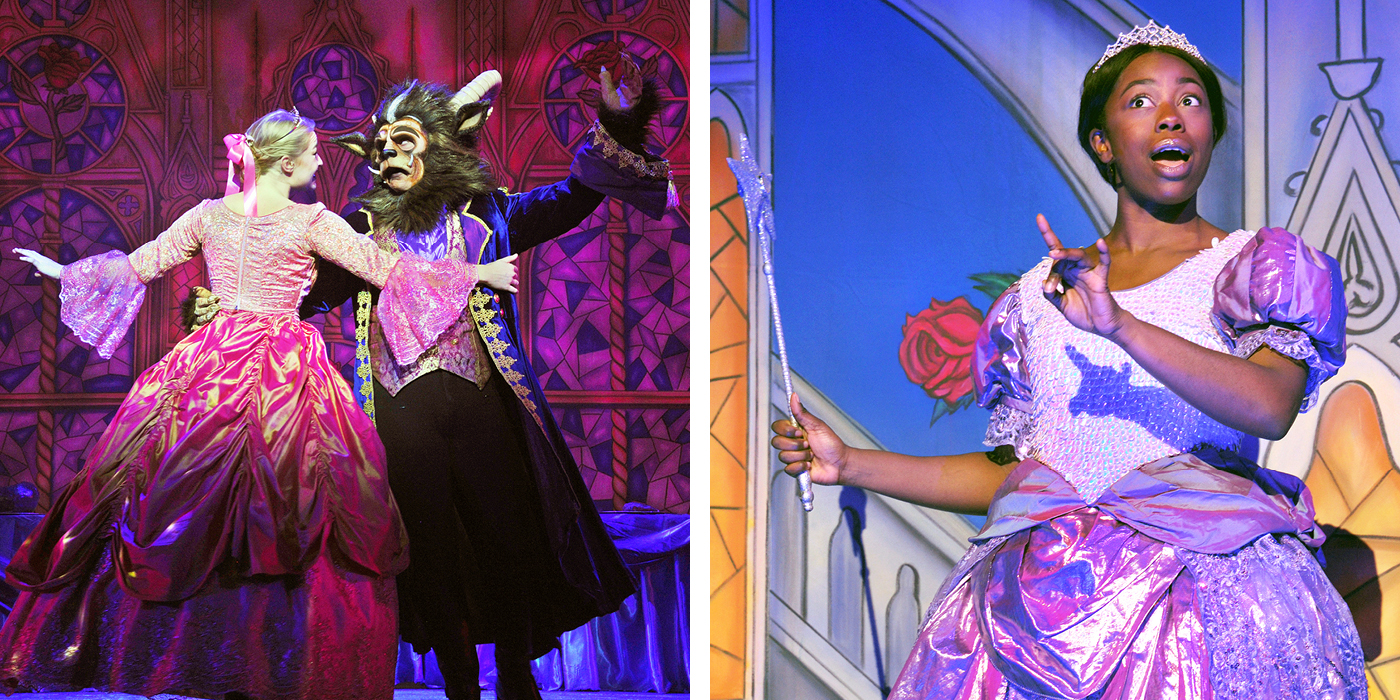 Derek Griffiths, who plays Belle's father professor Potage, is no stranger to the stage or our screens either. In fact he has been entertaining us since the 70s starting out in British TV kids show, 'Play School' as well as voicing much-loved TV character, SuperTed. His many stage credits include: the Child Catcher in Chitty Chitty Bang Bang at the London Palladium; Driving Miss Daisy and most recently he joined the London cast of The Mousetrap. Just a few snippets from his rather impressive CV.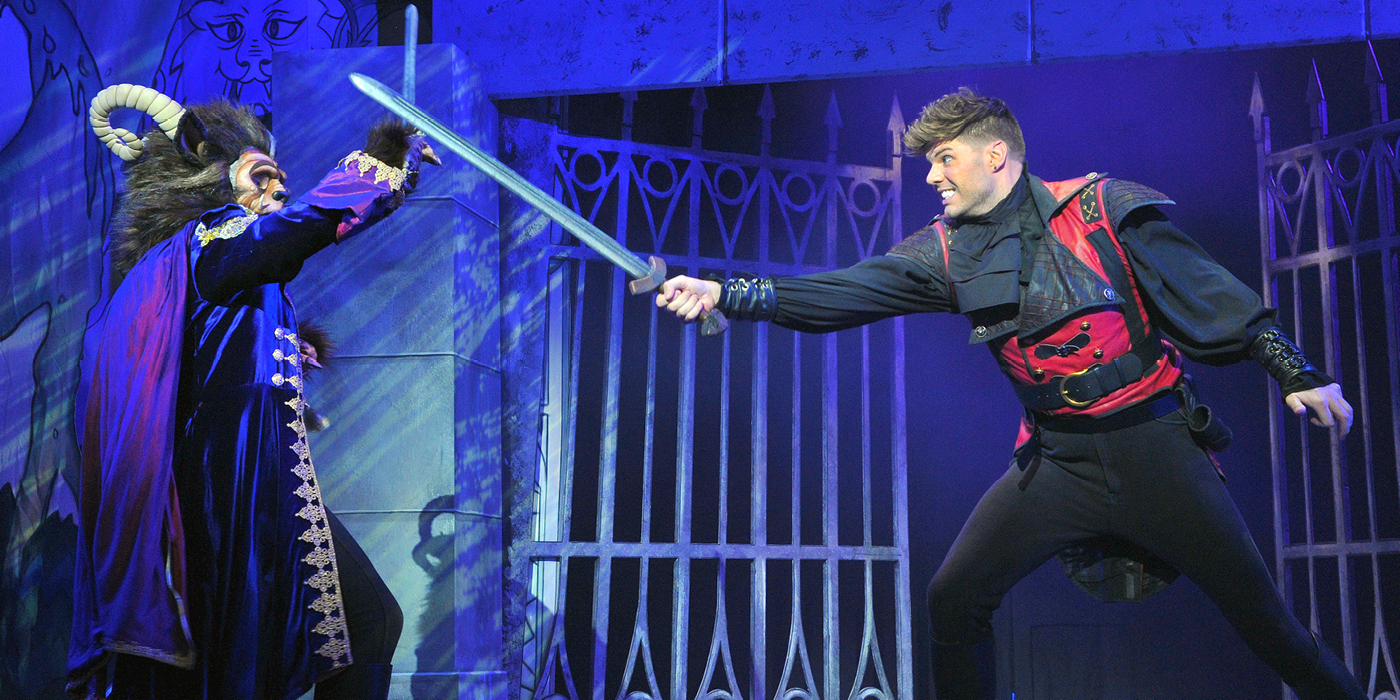 The rest of the cast make this panto complete with each bringing their own creative flare to the roles they play. Elizabeth Ayodele plays Fairy Fairfield with style and grace and is an instant hit with the audience. One of theatre's rising stars for sure. Danny Whitehead who plays the Beast is excellent as is Nic James as Benedict Bourbon (Gaston in the Disney version) who struts and alludes just the right amount of arrogance for this role. Plenty of boos from the audience, but in the way you would expect in Panto.
Whilst I'm on the subject of the cast, it was rather cleverly produced with just 10 actors, including the ensemble. Small but incredibly effective in delivering a pantomime with thigh slapping glory. Big songs with some recognisable pop numbers in there, dance performances, jokes, and a touch of audience participation. A massive hit, particularly with our four-year-old, who doesn't remember her last panto outing back in 2019.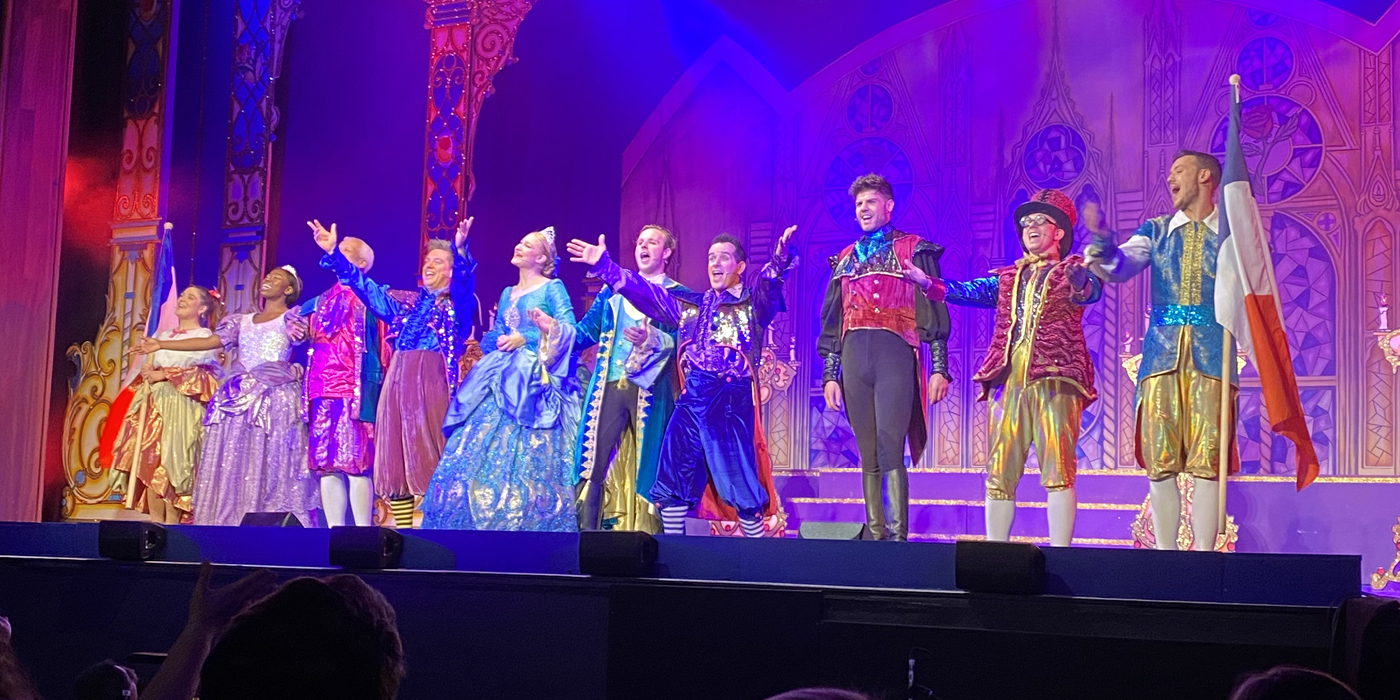 Find out more about Beauty & The Beast on The Fairfield Halls website.
Images courtesy of Fairfield Halls (by Paul Clapp at Limelight studios), except the last image, which is by the Croydonist.
Posted by Angela