Today is International Women's Day and this year's theme is #EmbraceEquity. Equality is all well and good but is about treating everyone in the same way, which doesn't help when people's circumstances differ. Equity on the other hand ensures resources are allocated based on people's circumstances to help reach an equal outcome.
Why am I explaining this? Well it just so happens that the Croydon-based (and female-led) music platform Femme Fatale TV has specifically chosen today to relaunch their organisation. Run by sisters Sancha Currie and Rochelle Blackwood, they are embracing equity by empowering female and non-binary creatives working in grass-roots music to develop their careers. They do this by giving them the resources to help commercialise their talent and establish their own successful businesses.
The sisters fundamentally believe that artists should be considered on creative merit, not on gender, race, class, or beauty. Women and non-binary artists are still vastly underrepresented in the UK music industry – shockingly only 13% of UK festival headliners in 2022 comprised of these minoritised genders. Femme Fatale TV is fiercely focused on changing this for a fairer future for all in music.
I caught up with Sancha and Rochelle to find out more.
Croydonist: First of all, Croydon natives or converts, and what area do you call home?
Sancha: I class myself as a native as I currently reside in Purley and I have lived and worked in and around Croydon from the age of 13. So Croydon has been my stomping ground for many years, and I am very familiar with the area, the culture, and the people within it.
Rochelle: I think I can also classify myself as a native, currently residing in Surrey, but I went to college in Croydon and worked there for many years.
Croydonist: What does Femme Fatale TV do?
Both: The platform originally launched in 2017 primarily for under-represented female musicians to get their music heard and develop their careers. However, we have now expanded to empowering all female and non-binary talent working in music. We help them to be better equipped to own their own businesses and promote their work, whilst encouraging them to collaborate, connect and create within our dedicated space and join a directory of like-minded creatives.
Croydonist: Can you tell us a bit about the organisation's history? 
Sancha: I started the platform with a vision of creating a network of females who encouraged and supported one another on their music journey. Clearly frustrated with the way in which other platforms were promoting and representing females in this space, I decided to create a platform that concentrated more on talent than aesthetics by giving females an opportunity to join our weekly freestyles and singers events. We had a lot of support from DJs, videographers, photographers, producers, and engineers and I realised that the concept was in fact EUTOPIA for females who felt exactly the same way as I did.
Rochelle: I joined the company officially in 2020 as Creative Director during lockdown when Sancha was pregnant with her second child! This gave us the time to re-evaluate and reassess the business and how we could grow and develop post-lockdown.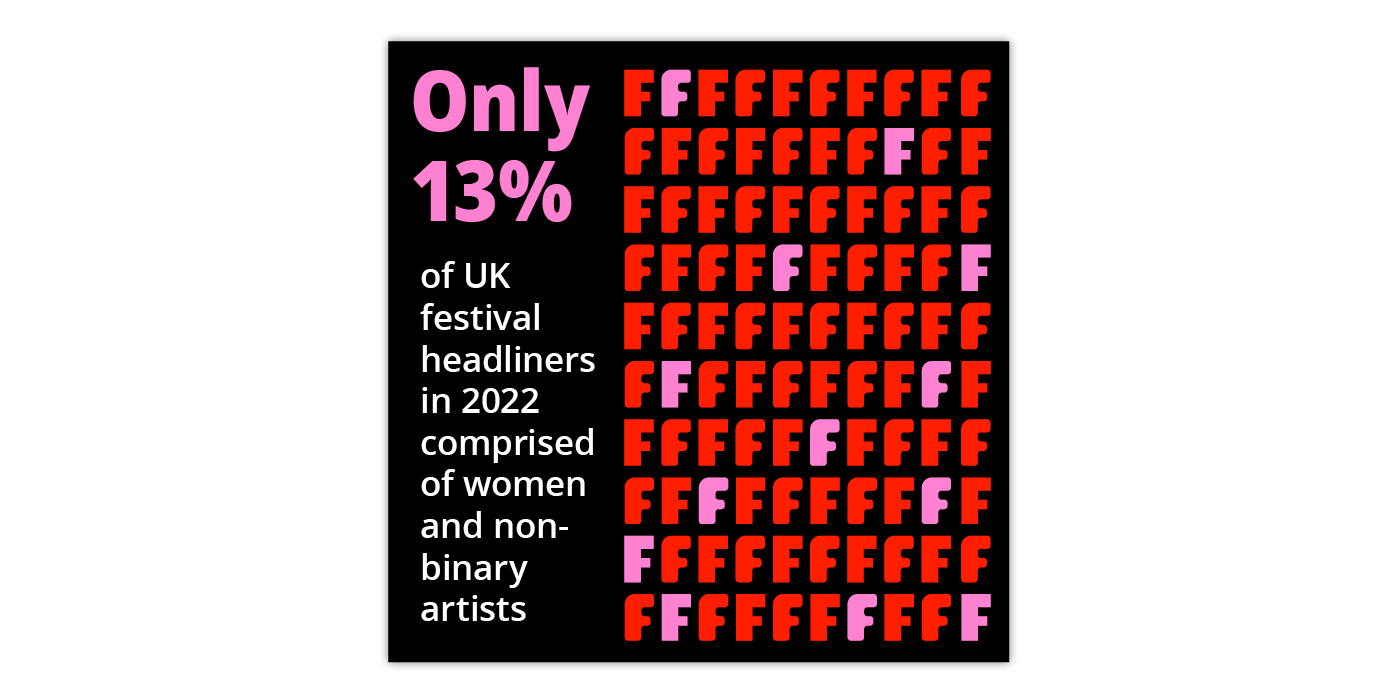 Croydonist: What's the meaning behind the name?
Both: The term Femme Fatale is in fact a 1940s phrase coined for women who were known (especially in movies) to push the boundaries in a man's egotistic world. If we talk about a prime example of the world's first Femme Fatale, in biblical terms that would be Eve. Rightly or wrongly if the term suggests a woman living, navigating, or empowering herself within a masculine domain, then basically she's a badass that doesn't take no for an answer! We want our platform and its members to feel empowered to create music or their artistry on their own terms with no apology and not to be defined or confined by the limitations set by an engine that heavily focuses on aesthetics and not content. Femme Fatale TV is about creating an environment where independent women feel empowered and supported.
Croydonist: Why have you decided to relaunch this year?
Both: We decided on this year, due to seeing so many opportunities to develop inroads and opportunities for women in music. Stats still show that women are not being showcased or represented fairly in boardrooms, musical credits, awards, and at festivals (this year Glastonbury headliners are all male), and many organisations are creating campaigns around this disparity which has given us a great opportunity to connect with these brands on behalf of our network to develop viable creative pathways for them to monetize their artistry. Basically, there is still a lot of work to be done in creating a balanced industry for women to be seen, heard, appreciated, and equally paid.
Croydonist: What are your backgrounds in music?
Rochelle: No background as such in music, just a fan of all types of genres – my favourite female artist being Mariah Carey and of course my sister Coco 7 (lol).
Sancha: As a musician from the tender age of 12, I learned to play the keyboard in primary school and always had a passion for music. In my early days as a Femme Cee, I used to MC over Jungle and Garage. I was then signed to the Big Brovaz label in a trio girl group called K's Angels. We would tour the United Kingdom with our band and perform at University gigs and underground events. This was an amazing time in my memory bank. Years later I decided to go solo and relaunched myself as Coco 7 (from CR7). My most memorable track to date was a mental health piece I wrote called "Isabella Blow". I was lucky enough to have had the support from the late Queen's milliner Philip Treacy who loaned me a beautiful hat for the music video which was dedicated to his muse, the late great fashion maverick Isabella Blow. The song was really about raising awareness about mental health within the creative industries, especially as I myself had experienced so many highs and lows in my creative journey, that I felt compelled to share that experience through my artistry. Music Minds Matters also supported me with getting the message out when the song was released, they have a dedicated helpline for musicians to use if they feel like they need someone to talk to or for support.
Croydonist: Is there a wider Femme Fatale TV team?
Both: Our wider team consists of DJs, A&Rs, engineers, stylists, and producers. We are hoping to grow our team as we prepare for our Global roll-out plan!!
Croydonist: What sort of events and programmes do Femme Fatale TV offer, and how can female and non-binary creatives get involved?
Both: Currently we are developing some new events to be rolled out in Quarter 3 of the year but before that we will be holding online workshops that will be helping our community with core subjects, such as owning their own brand, Intellectual property, financial literacy, owning their masters, marketing, PR, finding creatives to collaborate with… and the list goes on. We are excited to be empowering our community with tools that they can use to elevate themselves. If you visit our website you'll be able to sign up and register for upcoming virtual and live events.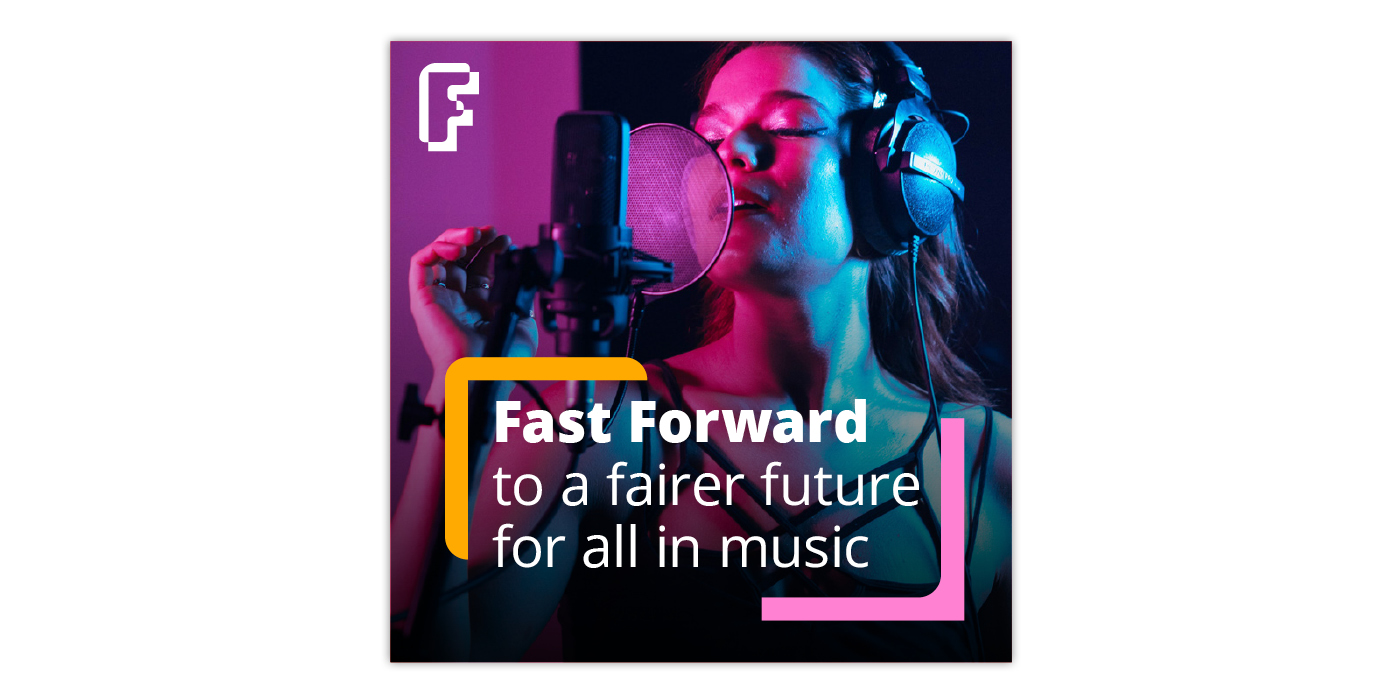 Croydonist: What has been your most memorable project to date?
Both: We really enjoyed the Femme Fatale TV project with Lil Shan Shan following her time on ITV The Voice. We were happy to see one of our legacy performers go on to kill national TV and be mentored by Will I Am. We were even more proud to see the song she first performed on our platform go on to be remixed by the super-heavyweight producer with an eye-catching music video to compliment the transition. For us it was a real stars in our eyes moment and Kudos to Lil Shan Shan who was only 10 or 11 at the time handled the opportunity with such grace, humility and poise, we loved having her on our platform, and being in a position of being the first to do so.
Croydonist: What are your plans for this year?
Both: To generate brand awareness and create as much exposure for female/non-binary talent on our platform as possible, with a view to becoming a leading directory and agency of female/non-binary creative talent for business, brands, companies, advertising organisations etc to connect with when looking to access femme talent for their projects.
Croydonist: Classic interview question – if you had to invite three creatives from the music industry out for drinks (dead or alive) who would they be?
Rochelle: Mariah Carey (of course), Missy Elliott and Tina Marie.
Sancha: Missy Elliott, Nina Simone, and Rhianna, because they all are super creative musical entrepreneurs and activists who push the button and command your attention, and are who I consider being, bad-ass Femme Fatales!
Croydonist: And lastly, where are your three favourite places to go in Croydon?
Both: The Dutchie (Food), Fashion Meets Music – Clothes and creativity (in Centrale), The Arts Quarter, for inspiration and creativity.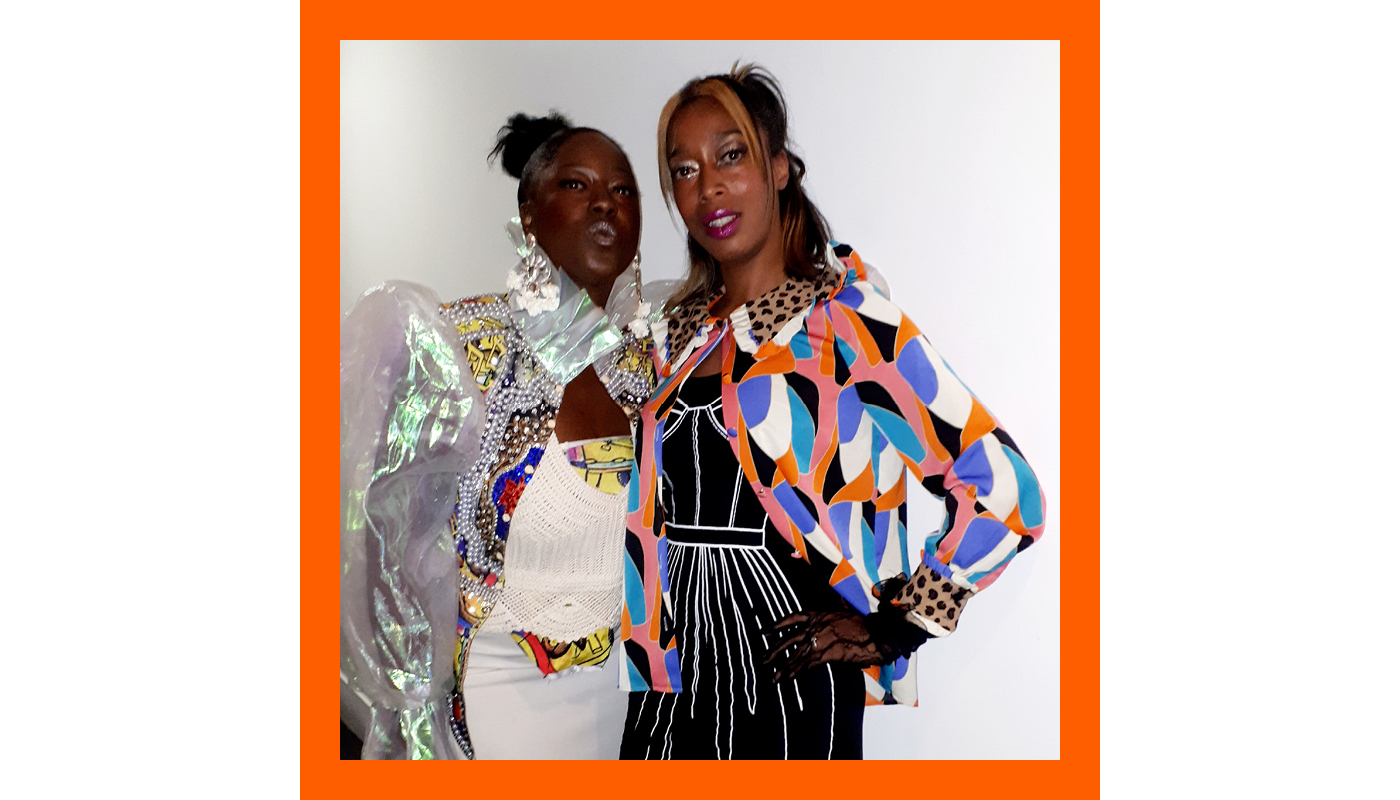 Thank you to Sancha and Rochelle for chatting with me this International Women's Day.
Find out more about Femme Fatale TV here to register for their events and follow them on their social channels. 
Images courtesy of Femme Fatale TV
Posted by Julia