One of the things I like most about winter is wrapping up warm, heading out into the countryside for a bit of fresh air and ending the day in front of a fire in a cosy pub. We are truly blessed with green spaces in Croydon, but I have to say, the most impressive is on the very edge of our borders with stunning views where the landscape drops down into a deep valley with woodland aplenty and wildlife galore. Welcome to Happy Valley my favourite winters walk.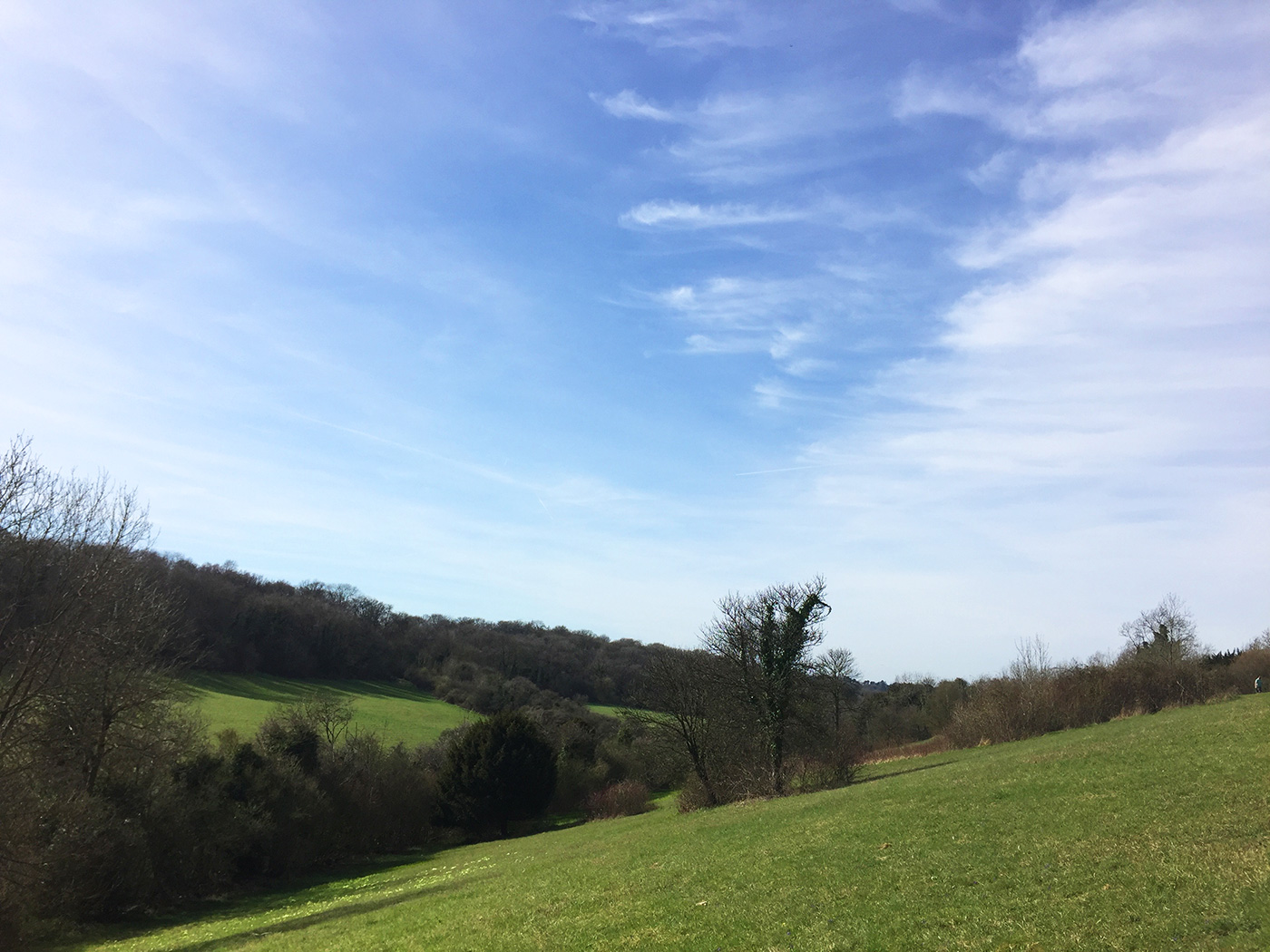 Approximately 20 minutes drive from the centre of Croydon and you're in Old Coulsdon, the home of Happy Valley and The Fox Pub. After swinging a right onto Fox Lane, you're taken down to the car park to the valley with a handy map to help you plot your walking route.
With a start across fields, you could be forgiven for asking yourself what all the fuss is about, but patience dear friends, as after a short walk on a path through the trees, nature pulls back the curtains to reveal a sweeping valley as far as the eye can see. (Well almost. Yes you're still in London. Yes you're still in Croydon. And yes, we're very lucky to have such a gem on our doorstep).
Exercise points are soon racked up as it's a steep walk down and eventually back up, but it's well worth the hike. Scenes of Watership Down spring to mind (the landscape and not rabbits trying to kill each other) and a sense of peace takes over as the noisy city recedes from my thoughts with every step.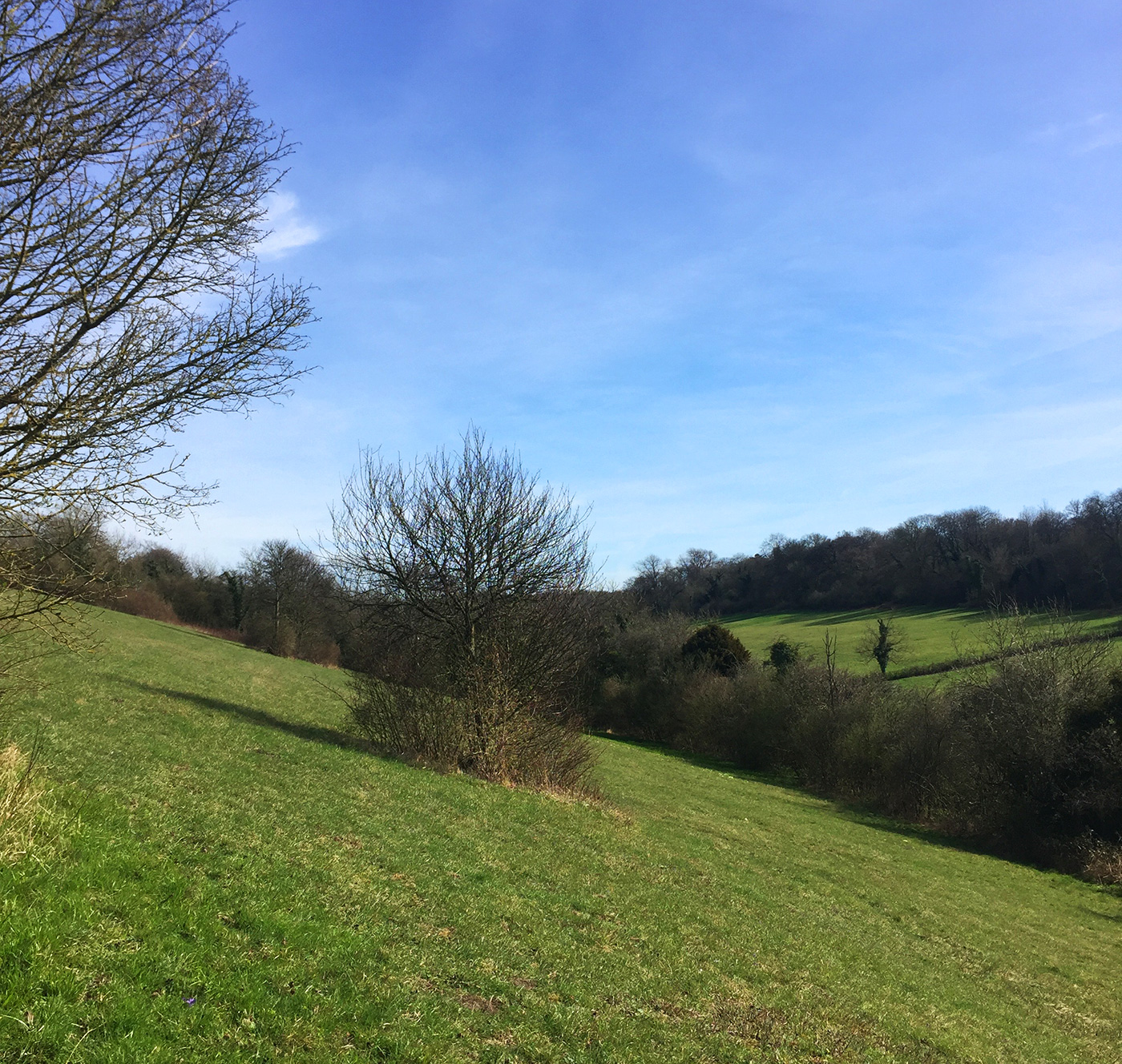 Becoming part of the Green Belt in 1937, Happy Valley is some 250 acres of sloping grass, ancient woodland with a dry valley centre. Expect to see oak, beech, ash, cherry, chestnut, maple and hazel trees among wildflowers, and, believe it or not, eight species of wild orchids. That's not all on the nature front either, over 25 species of butterfly have been recorded here as well as the (sadly) rather rare dormouse. This is a busy neighbourhood for birds and other mammals too so grab your binoculars and sit quietly, you just might glimpse skylark, kestrels, cuckoos, nightingales, roe deer, badgers (using night vision), stoats, weasels and foxes.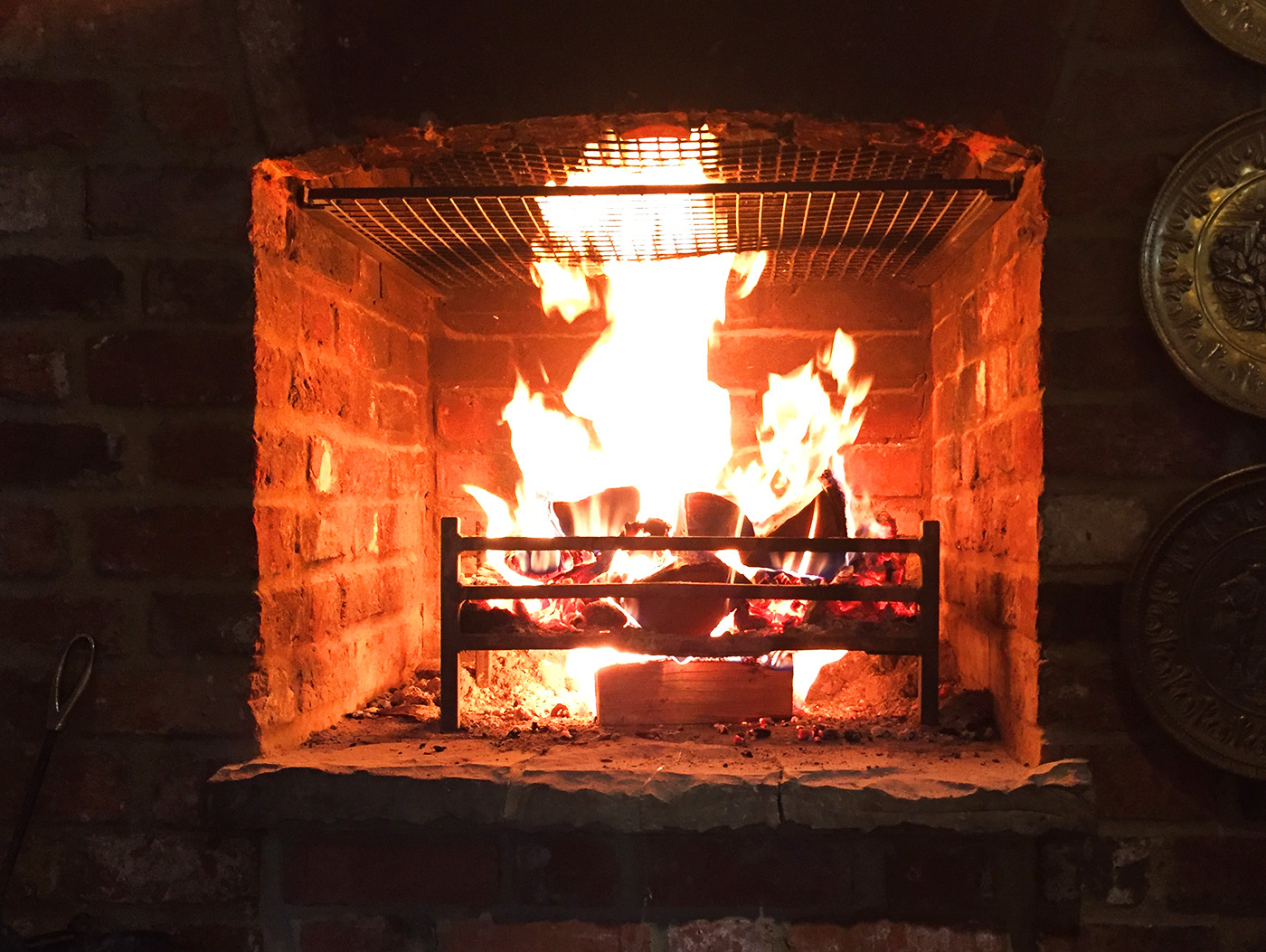 After a winter's walk, it is law (my law) to go and have a glass of wine or pint by a fire with some tasty grub, so it is an absolute winner that The Fox Pub is right at the entrance to Happy Valley.  It's sizable but cosy. It allows dogs and even provides water and the odd naughty treat for our canine friends. Best of all though is not one, but two roaring fires to get toasty by.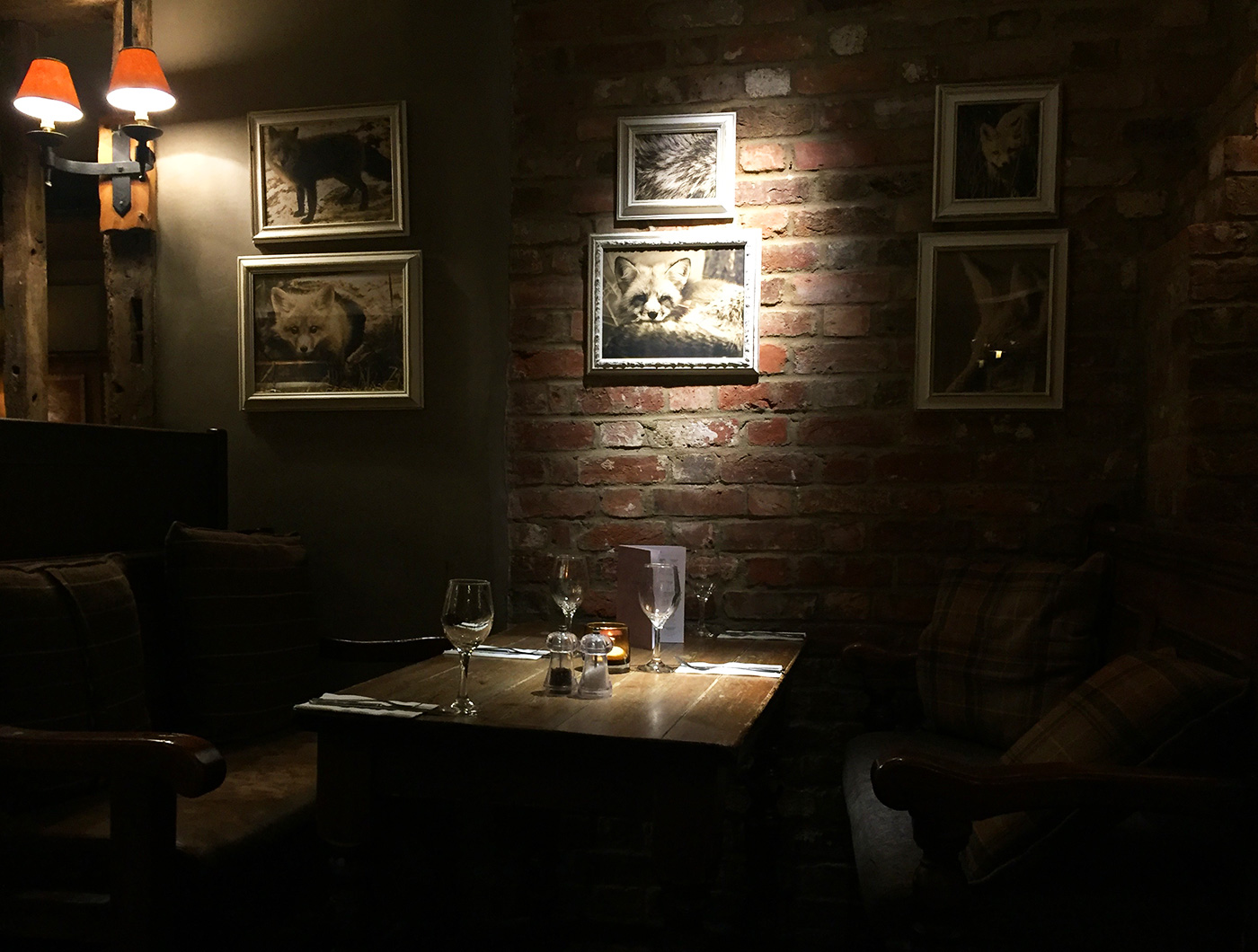 A nice selection of ales, beers and wine will have you well and truly sorted, but what about the food I hear you ask? Well I just about had the best darn fish pie I'd eaten in ages. It was from their specials board, so I hope it makes a regular feature. It was creamy and rich, but not too rich with a tasty cheesy mash topping. It came with seasonal veg, not over cooked, which is the mistake of a lot of pubs, and also my mother's cooking (sorry mum). Other dishes on the menu include pub regulars, such as burgers and fish and chips. But there's more to the menu than just that. Sumptuous pies such as chicken and thyme, as well as dishes of roasted salmon, vegetable tart and lunchtime sandwiches make this a 'something for everyone' pub.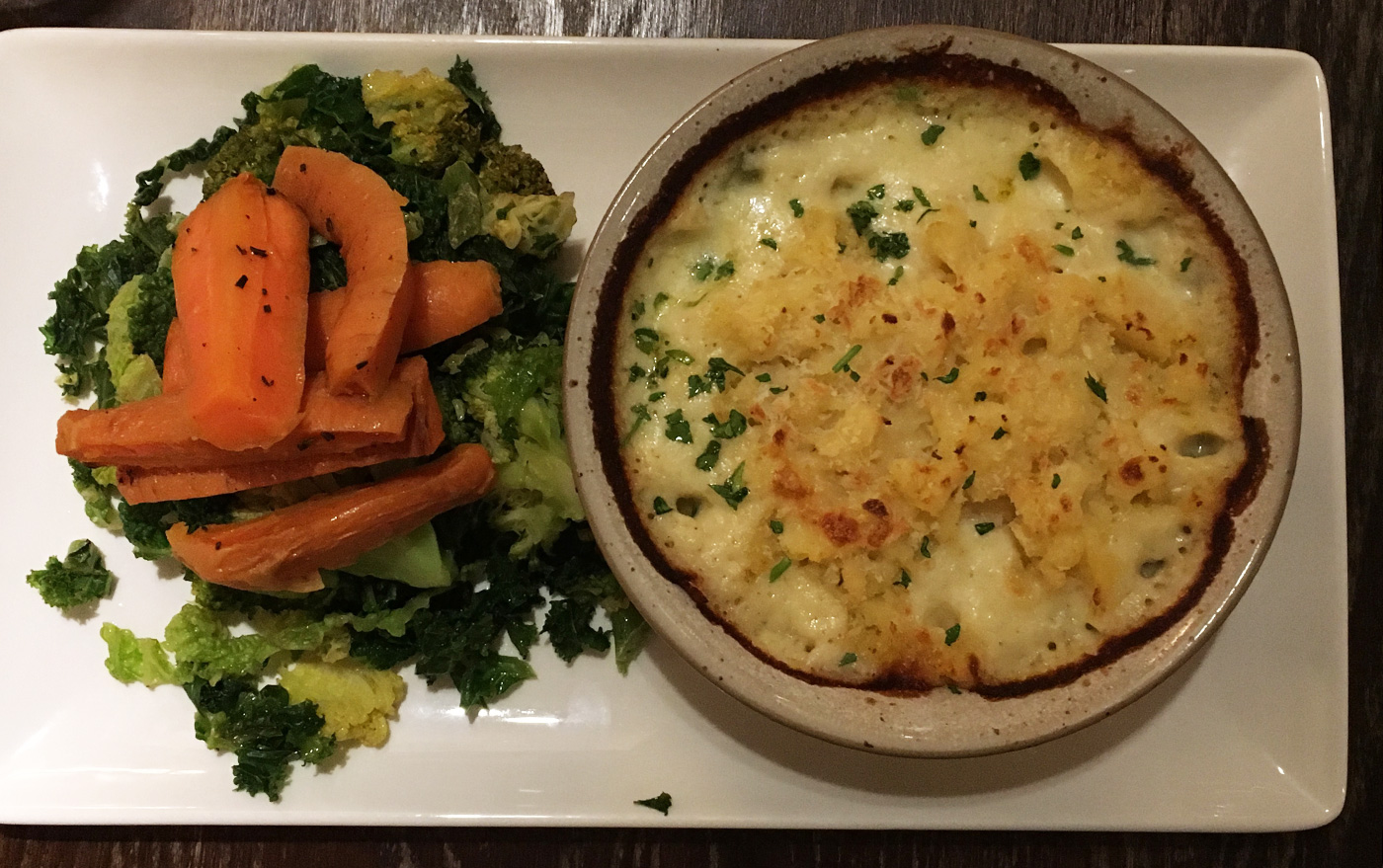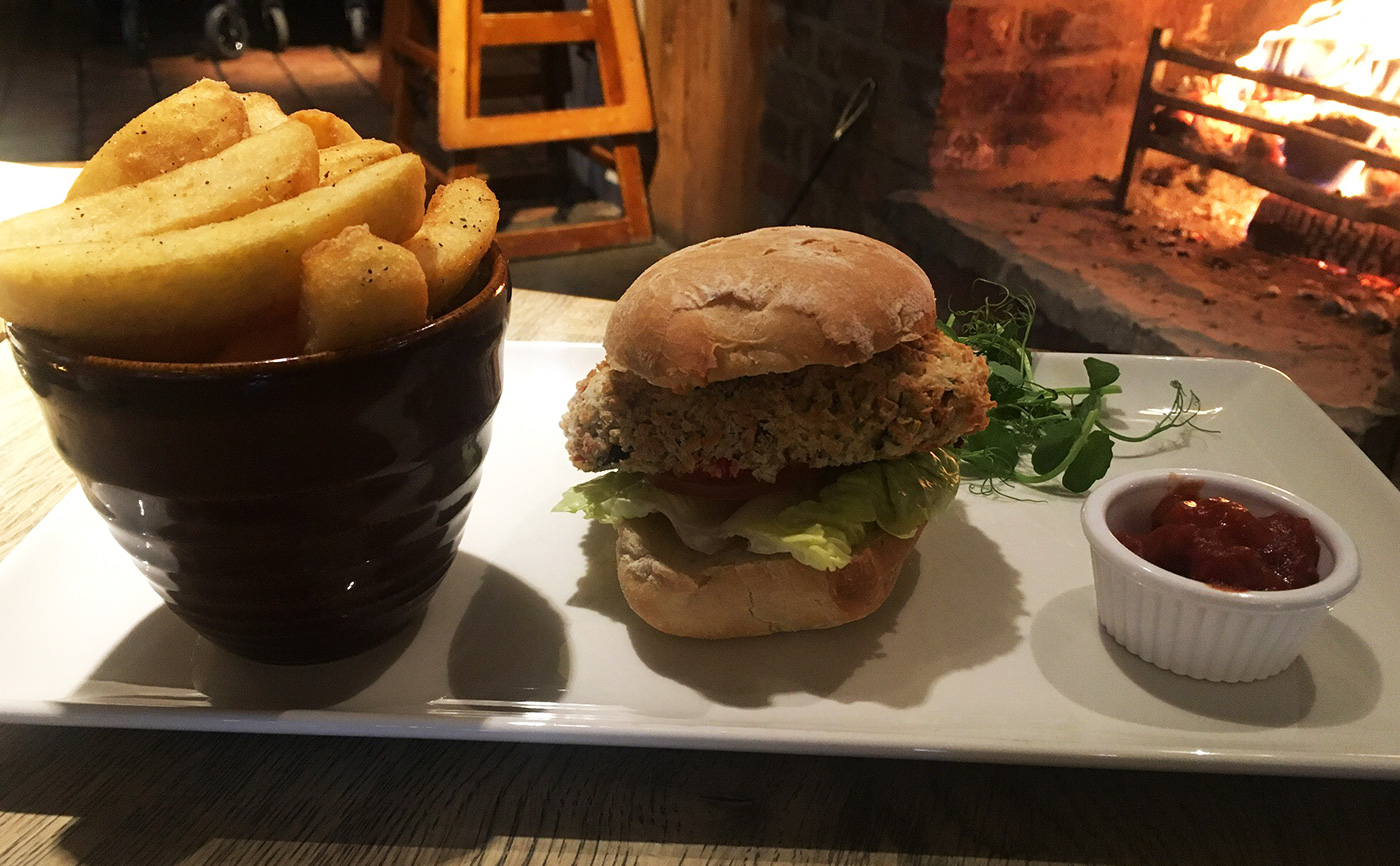 Super friendly staff, kid friendly and decently priced, even if you skipped the walk, the pub itself is still well worth a visit. I'm looking forward to more winter walks, and once the weather improves, taking advantage of the large beer garden at The Fox. 10/10 for an 'escape the city' moment of bliss!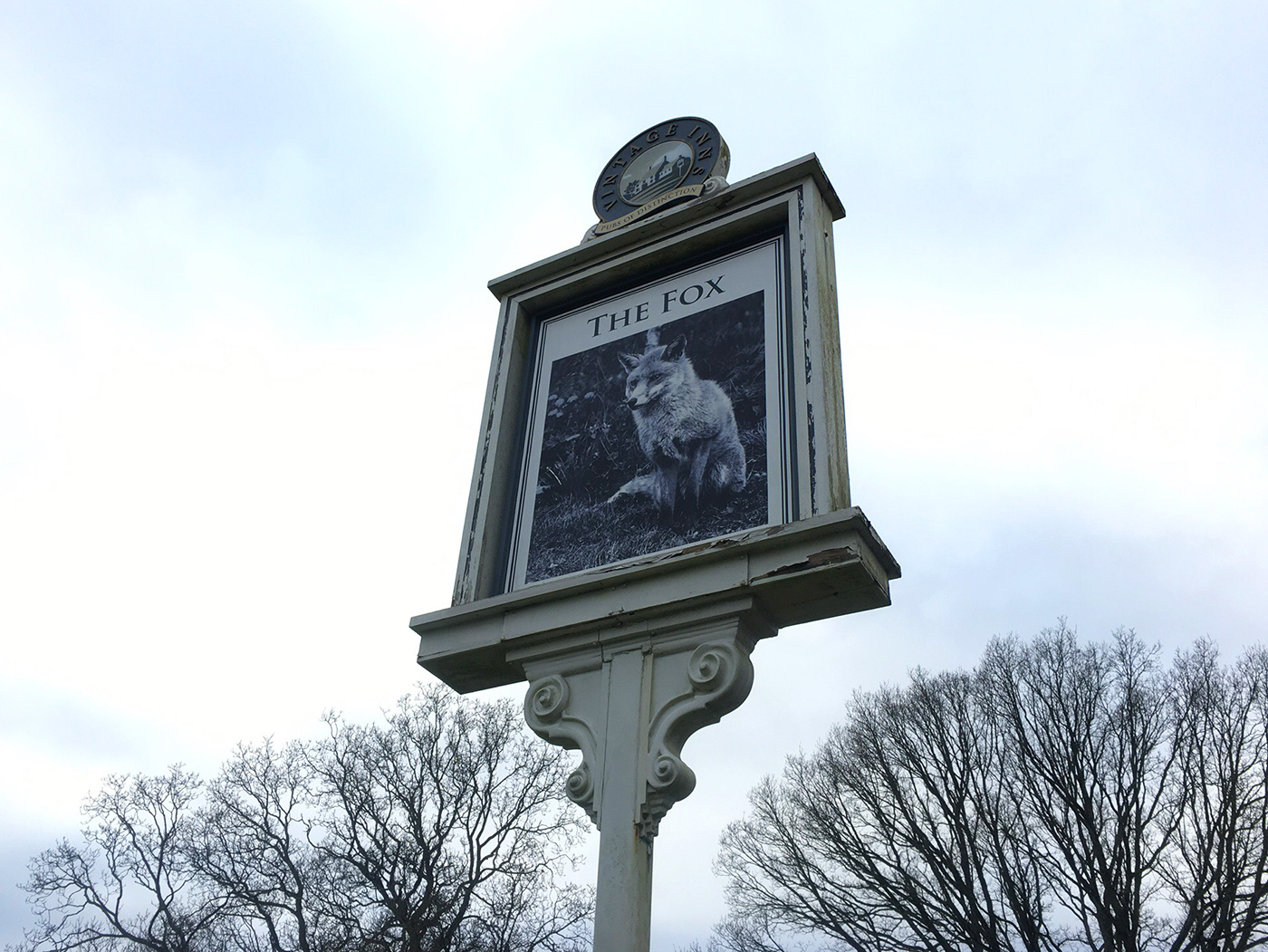 The Fox Pub can be found at: Coulsdon Common, Caterham, Greater London, CR3 5QS.
(Please note, the pub will be closed for a mini make-over 12–16 February).
The entrance to Happy Valley is just past The Fox, but for more info see the council site.
For walk suggestions see this free PDF.
Posted by Angela
Pint photo in header by Pixabay on Pexels, adapted by the Croydonist