Like us, you may already follow Glenn Foster (aka @croydon_photographer) on Instagram, and enjoy seeing his awe-inspiring photos of Croydon and beyond. For those of you who don't, I guarantee you'll want to after reading this. With endless attention to detail and patience when it comes to creating the perfect shot, we wanted to catch up with Glenn for some tips on photographing everything from people and pets to architecture, events and nature.
Croydonist: We hear you're a Croydon native – in which part of the borough did you grow up and what area do you now call home?
Glenn: Yes I was born in Thornton Heath and spent the first five/six years of my life here, I don't have many memories from back then although I do remember I had a leaving party at school (because there was cake) and when I used to walk to school the local greengrocer used to give me and my brother a raw mushroom to eat – lots of my memories revolve around food lol.
I then moved to Addiscombe to a bigger family home where I grew up through my teenage years and into my twenties before buying a place also in Addiscombe with my wife Una and our dog Billy.
Croydonist: We know Croydon is already great and looks fabulous too, but your photos of our fair town make it look phenomenal. Do you have any tips for budding photographers of how to set up that perfect outdoor shot?
Glenn: Thanks very much! Not all the shots I take come out well, I only post my favourites, there's so many things that need to coincide to get a keeper, the first thing is to find a good composition, try and find attractive lines, these could be building edges or roads, anything to lead your eye through the image. Break the image into three sections, foreground, mid and background and try and capture interest in each section once you have that you can revisit when the conditions are right, that might be a good sunset, dramatic sky or heavy traffic for light trails etc. it takes persistence to get that shot, sometimes you get lucky but most of the time it takes lots of planning.
Oh and always shoot raw for better editing potential!
Croydonist: Do you have a favourite shot you've taken of Croydon?
Glenn: It's hard to pick a favourite, they are like my children, I love them all equally, I quite liked the brutalist set of nine produced for the brutal architecture exhibition at Rise Gallery.
But recently I think I am most proud of a night panorama shot taken from the top of a building in Park Lane because I've tried and failed many times to stitch together night shots with light trails but when there's gaps in the traffic and no trails, the computer doesn't  stitch them together, for this one I tried a new idea that finally worked! (If you're not that interested in photography prepare to lose the will to live)… The panorama was taken from twelve points across and for each point I took four separate shots capturing the light trails from the cars through all of the traffic light sequences to avoid any gaps and merged these light trails together for each point before stitching the twelve images together, it took forever but it worked!
I'm glad I persisted with this one as it was one of the images used to represent Croydon at mipim.
It feels amazing that people want to use my images to showcase my home town.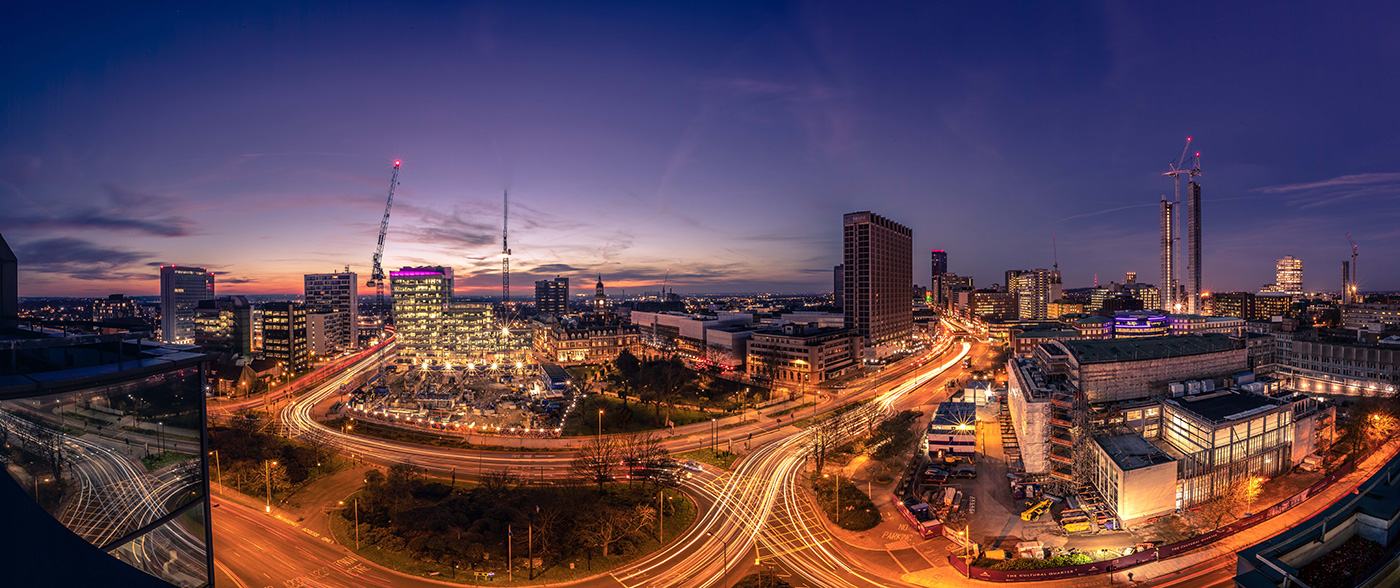 Croydonist: We love your photo collages using Croydon architecture – CR0bot and Croydon metamorphosis. What's the idea behind them and will there be more? (I'm a sucker for a series of three).
Glenn: Ha ha… you're in luck! There will be a third, a lion at some point called (Croydon Pride) it's still in the sketch stages at the moment, but I'm looking forward to getting out and taking some shots for this soon.
I'm always getting new ideas, I'm one of those people who doesn't sleep particularly well I just lay there until the early hours thinking about mainly pointless stuff, most ideas I just ignore but CR0bot was a constant recurring one that wouldn't go away, so I thought I'm just going to have to build it!
I used iconic structures from the 50p building to religious buildings and war memorials, images that every Croydon resident can recognise or relate to on some level.
As time consuming as they are I've had such a great response it makes me want to do more of them!
Croydonist: For the photoshop geeks among us (me!), your collages must be seriously large files – how long does something like CR0bot take you, and what's the biggest file you've worked on? (My computer would just do the beachball of doom…)
Glenn: God I hate that stupid ball!
The files are huge! CR0bot is the biggest to date, full size at 600dpi the file is just under 20 gigabytes. I had an imac built specifically for working on these types of files and it still struggles at times, on my laptop the file doesn't even open it just crashes instantly!
CR0bot took around four months from start to finish, once I'd started building it I realised I didn't have photos of the buildings from the right angles, you can't really alter the perspective of a 2d image without it looking a bit weird and loosing quality so I'd have to re-shoot lots of buildings, it was frustrating at times, to make sure I'd captured the right perspective I'd take a shot, move ten steps, take another shot, another ten steps and so on – people were looking at me like I was crazy, I could see them thinking what the hell is this guy doing but if I'd even tried to explain that I was building a robot they'd probably have called Bethlem hospital and got someone to pick me up!
Croydonist: When you're not photographing Croydon what can we find you doing?
Glenn: Editing lol, I don't have heaps of free time but to relax I love freediving and spearfishing, every now and again I'll get up early, drive to Dorset or Cornwall on a day off, go spear fishing for most of the day, if I catch any fish (usually bass, pollock or mackerel if they come in far enough) they go in the cool box, I photograph the sunset, find a nice pub to eat in, sleep in the car, get up to photograph sunrise and then back home.
I play the drums and have done for 25 years although not in a band at the moment I attended the odd jam session and still play at home (the neighbours love it!)
I go to the gym and like to keep fit, in phases.
You're probably most likely to find me in nice places eating with my wife and our furry friend whilst catching up with friends (can often be found in the Joker).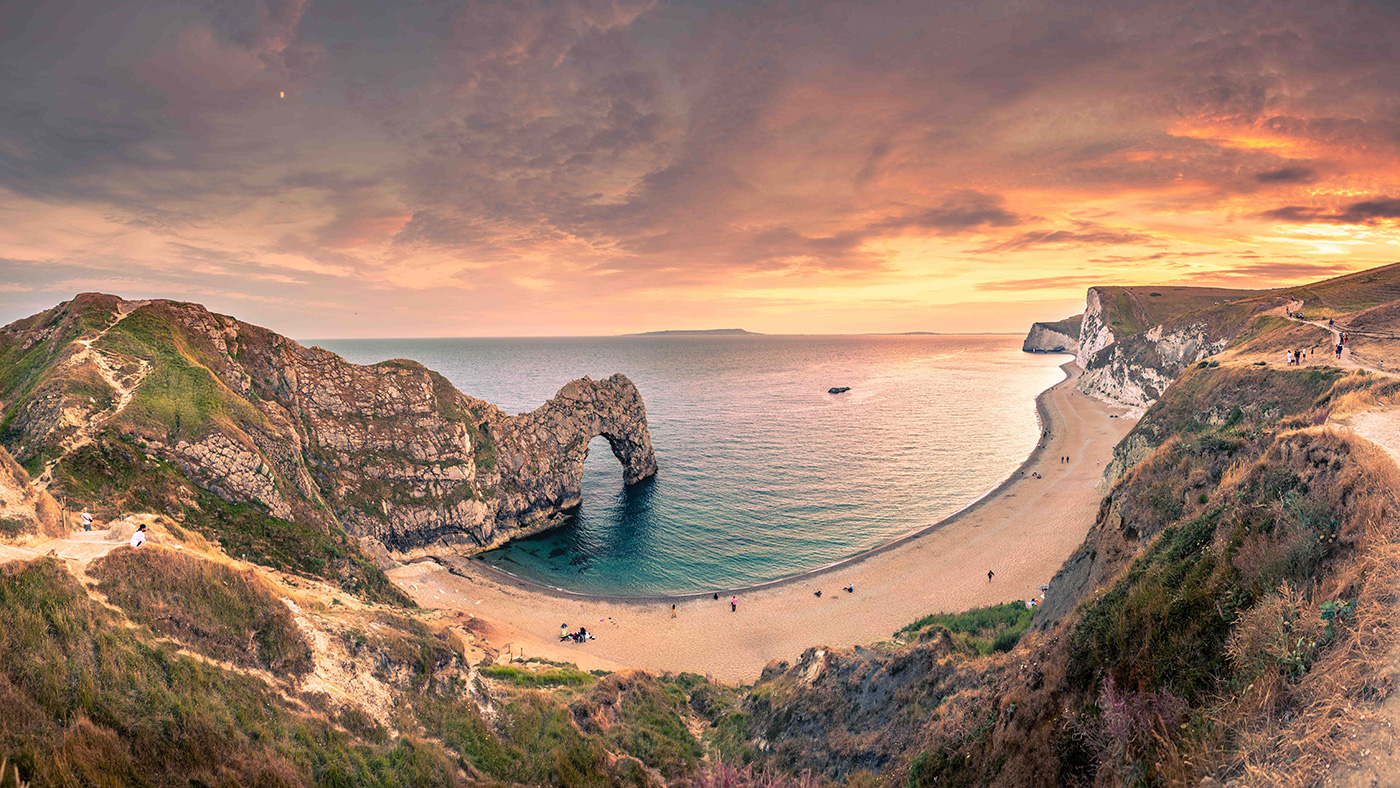 Croydonist: Looking at your website you are obviously an extremely versatile photographer from shooting people and pets to architecture and events. Is there any type of photography you like to avoid?
Glenn: I tend to avoid photographing weddings, it's not that I don't like shooting them it's just the time it takes to go through and edit the images afterwards, I spend way to long editing and it ends up not being worth my while. People have said to me 'just blanket edit the images, it saves loads of time'. It's personal preference but that's not something I like to do.
Croydonist: Trained or self-taught?
Glenn: When I first started I completed a City & Guilds photography course which covered the basics of how to use a camera and basic photoshop skills – which for beginners I couldn't recommend highly enough, it was brilliant! Since then Ive attended a few workshops but mainly you tube tutorials have been my go to for most needs – they are my best friend and have got me out of a few tight spots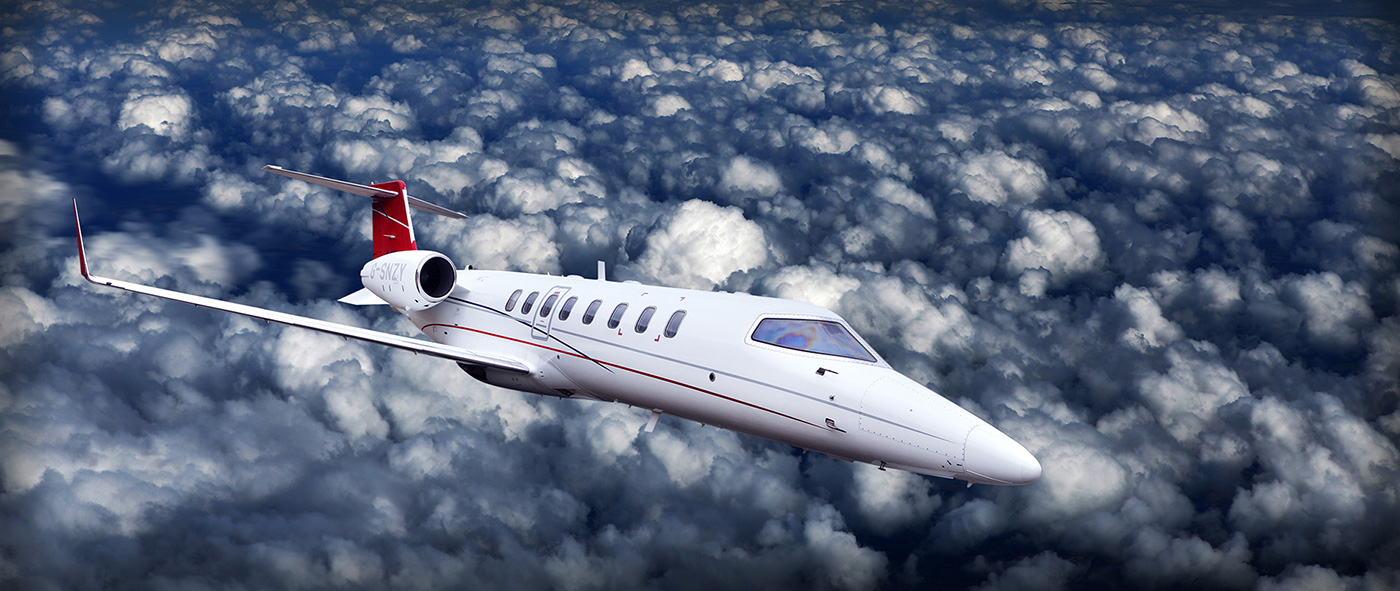 Croydonist: Most interesting/unusual shoot to date?
Glenn: Where do I start, so many to choose from; trespassing, getting chased by security guards, hanging out the back of trucks taking photos of sports cars, threatened by a viking in Iceland, dwarfed by waterfalls,  pelican attacks, breaching great whites, thieving monkeys, stalking lion prides, standoffs with elephants, caught in blizzards, Iceland road trips, northern lights, milky ways, plane wrecks, super cars, private jets, Moscow Venetian Ball, building tops, pit lanes, cliff edges, many many seas, beaches, sunsets & sunrises across the world.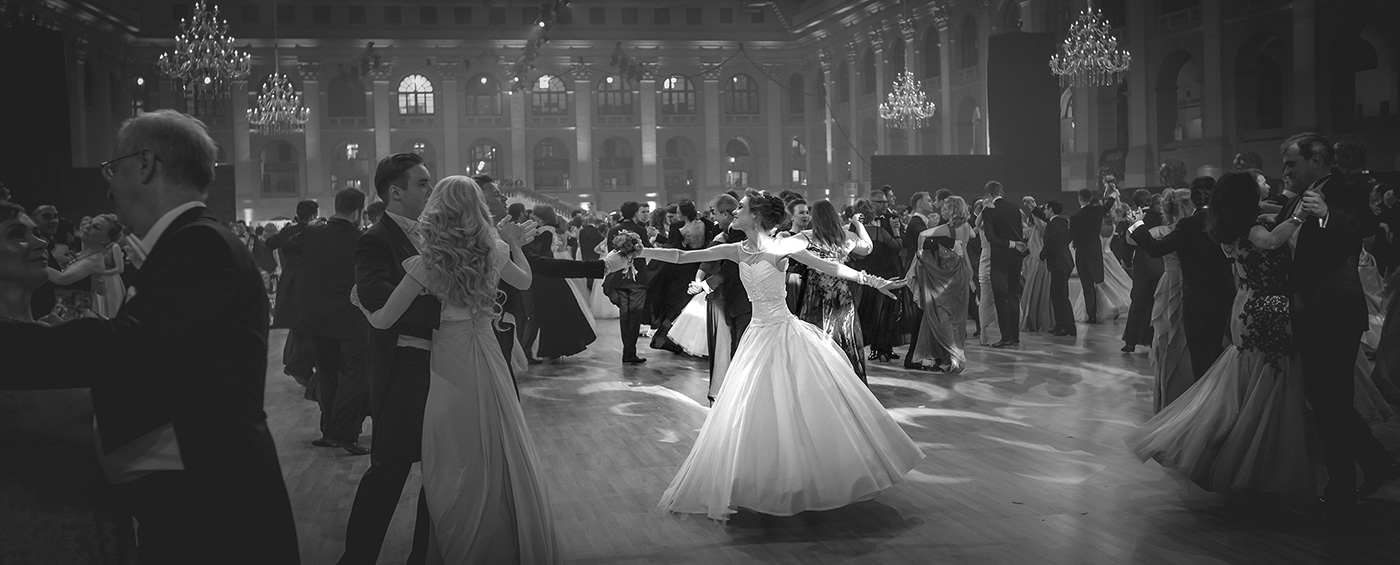 These are some of the memorable shoots that spring to mind, mainly because they have been exciting/scary and because each one has developed my skills. Whenever I leave the house with my camera (especially for a holiday) my wife says "please don't die" as I normally return home with a near death experience, but she agrees that the photos are usually worth it!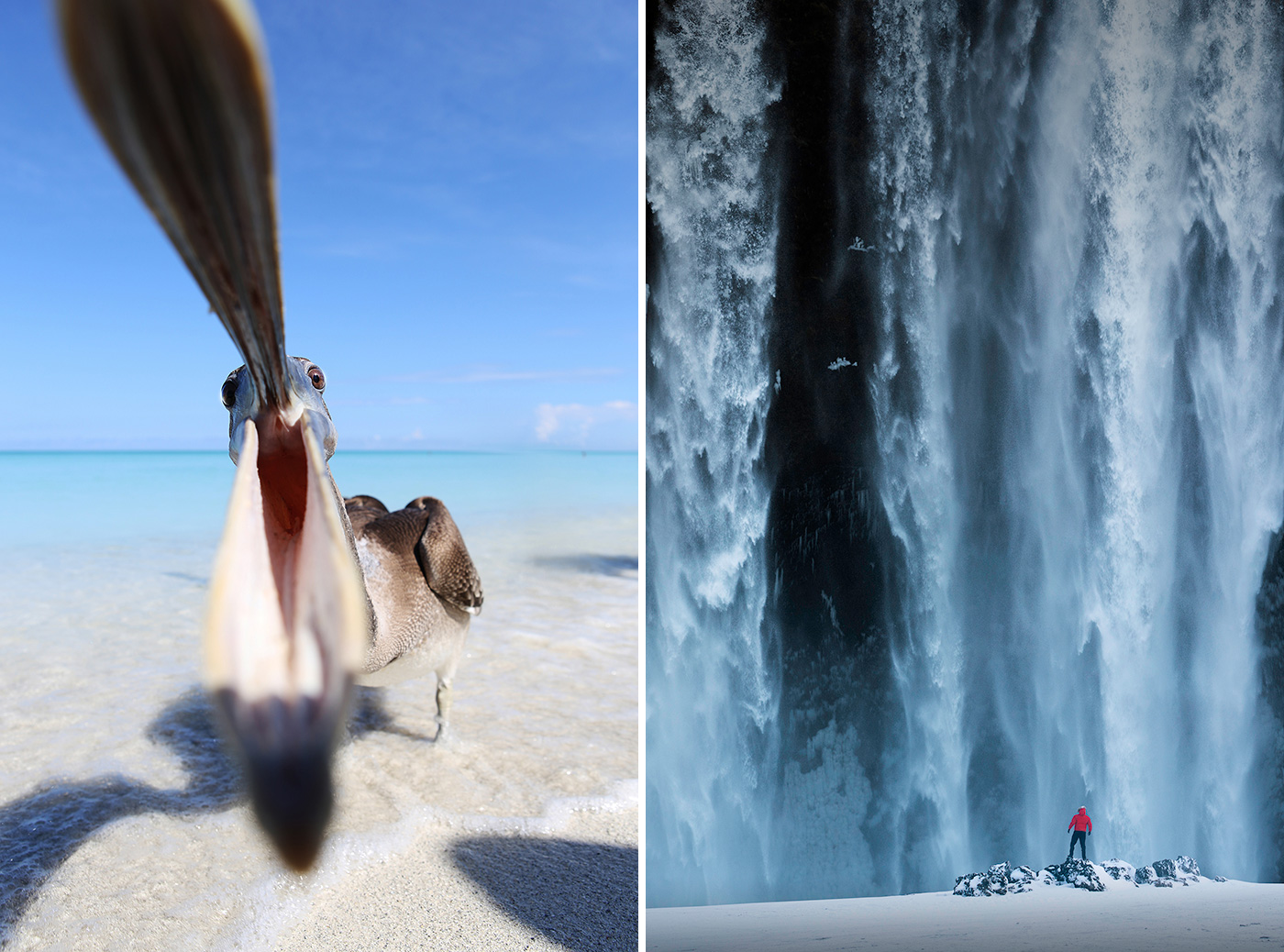 Croydonist: Where in Croydon particularly inspires you?
Glenn: Anywhere high up where you can see the skyline, the constant changes and the range of architecture we have.
The arts quarter, the murals in Croydon are incredible! So many quality pieces from artists worldwide – I actually used some of these pieces as tattoos for C.R.0.bot
Attending local galleries and exhibitions, we have such a talented community when comes to art, everyone has their own style. I get inspired by looking at what other artists have achieved and love talking and being around positive creative people.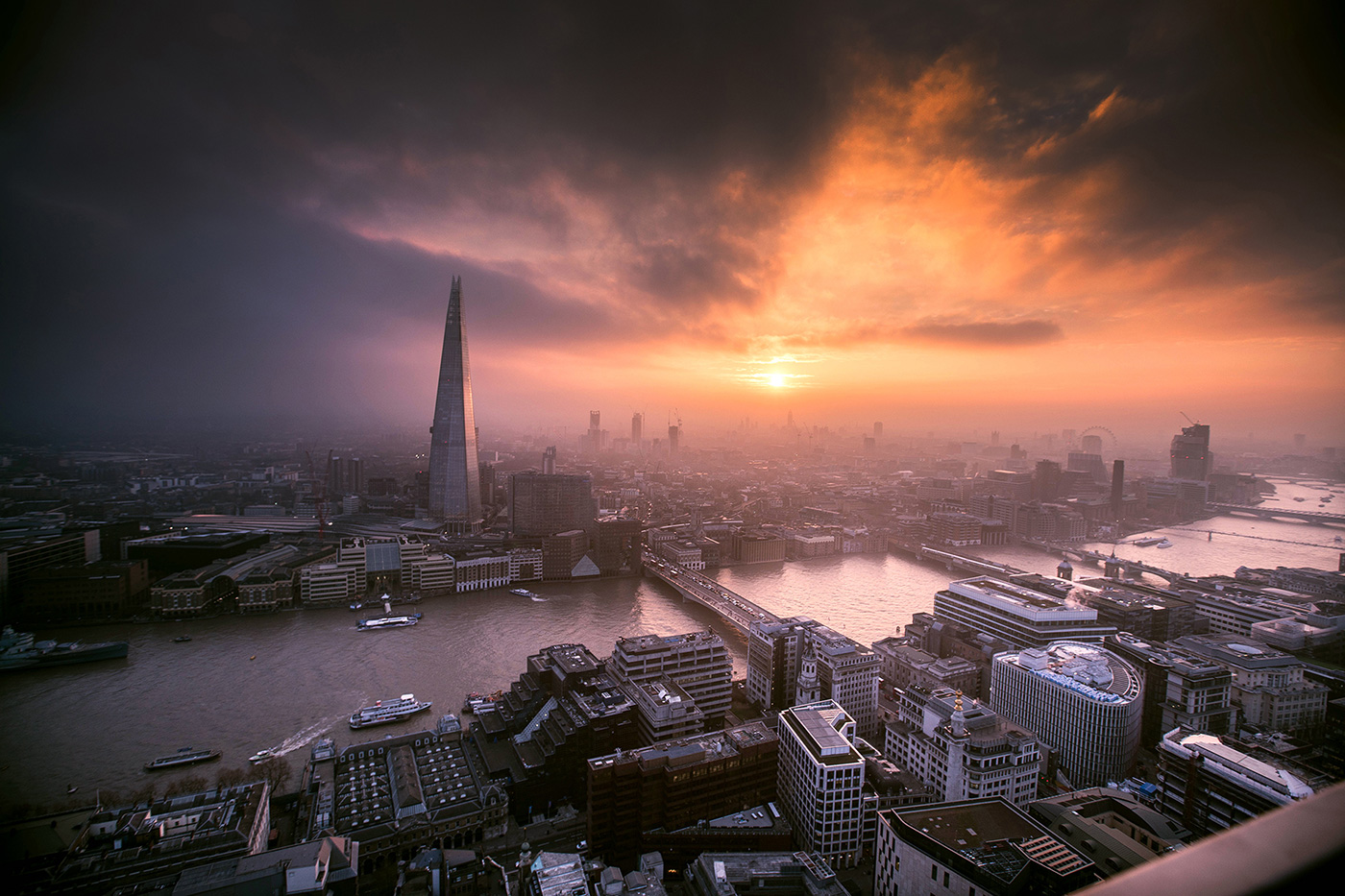 Croydonist: Standard interview question – if you had to invite three photographers or creatives to a dinner party who would they be?
Glenn: I'd love to meet this guy called Quin (insta handle @everchanginghorizon) you need to check this guy out! Probably the most inspirational feed I follow when it comes to landscape photography.
Paul Nicklen because he's one of the worlds finest wildlife photographers, I'd like to do more wildlife work so I'd have lots of questions for him and he has some amazing stories
And Banksy, because I need to learn his tricks on how to be more invisible to security so that I can climb some cranes for awesome skylines.
Croydonist: What's next for you this year?
Glenn: I have a very exciting year ahead, lots of events, and corporate campaigns, plenty of construction and interior work. Motorsport, some driver shoots and coverage of the GT3 British Championships.
A collaboration with a lovely company publishing a Croydon photo-book which I am very excited about!
I'll release the Croydon Pride piece if it's ready this year and if I get time I'm thinking about running a range of workshops for local photographers.
I'm looking forward to collaborating with more fellow Croydonites to show people how incredible the Cronx really is.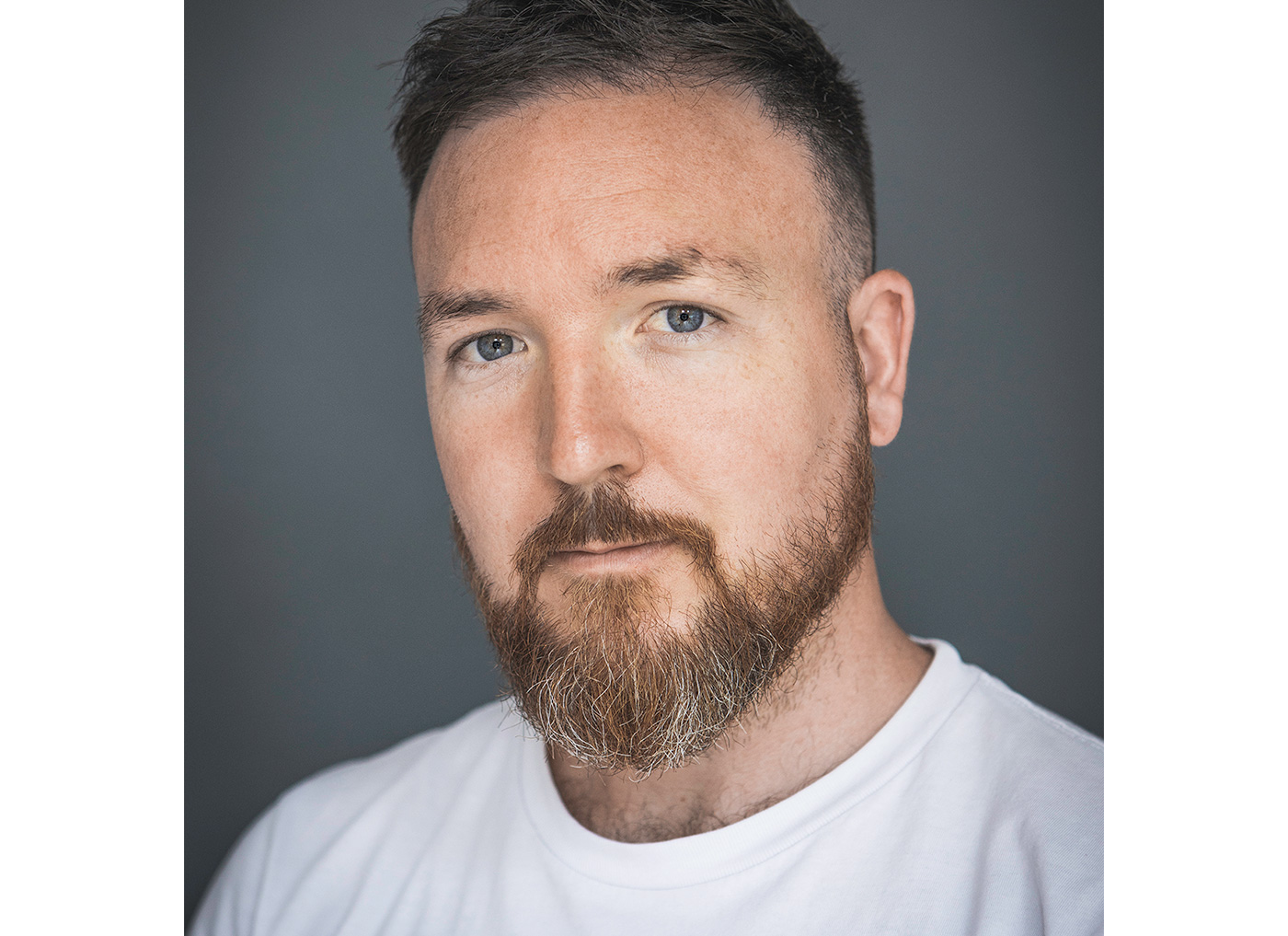 Thanks to Glenn for chatting to the Croydonist. We feel we must be more adventurous from now on… If you'd like to see more of Glenn's beautiful photos check out his website, or follow him on Instagram here and here.
All images courtesy of the Glenn Foster.
Posted by Julia