If you're like me and enjoy a good nose round other people's pads, or have rolling episodes of Grand Designs on the telly as background noise to relax, you'll be looking forward to Open House London weekend coming up on 17 and 18 September.
This is officially the capital's largest annual festival of architecture and design, and our chance to explore hundreds of buildings and spaces we wouldn't normally be able to access. Open House weekend will take my nosiness to a whole new level.
If you're keen to explore some of our own borough's architecture, Croydon is opening an eclectic mix of buildings to the public, from historic to modern, traditional to unconventional, and some that combine all of the above.
There are more than a dozen places to choose from, so plan your weekend wisely as some have set tours which require pre-booking.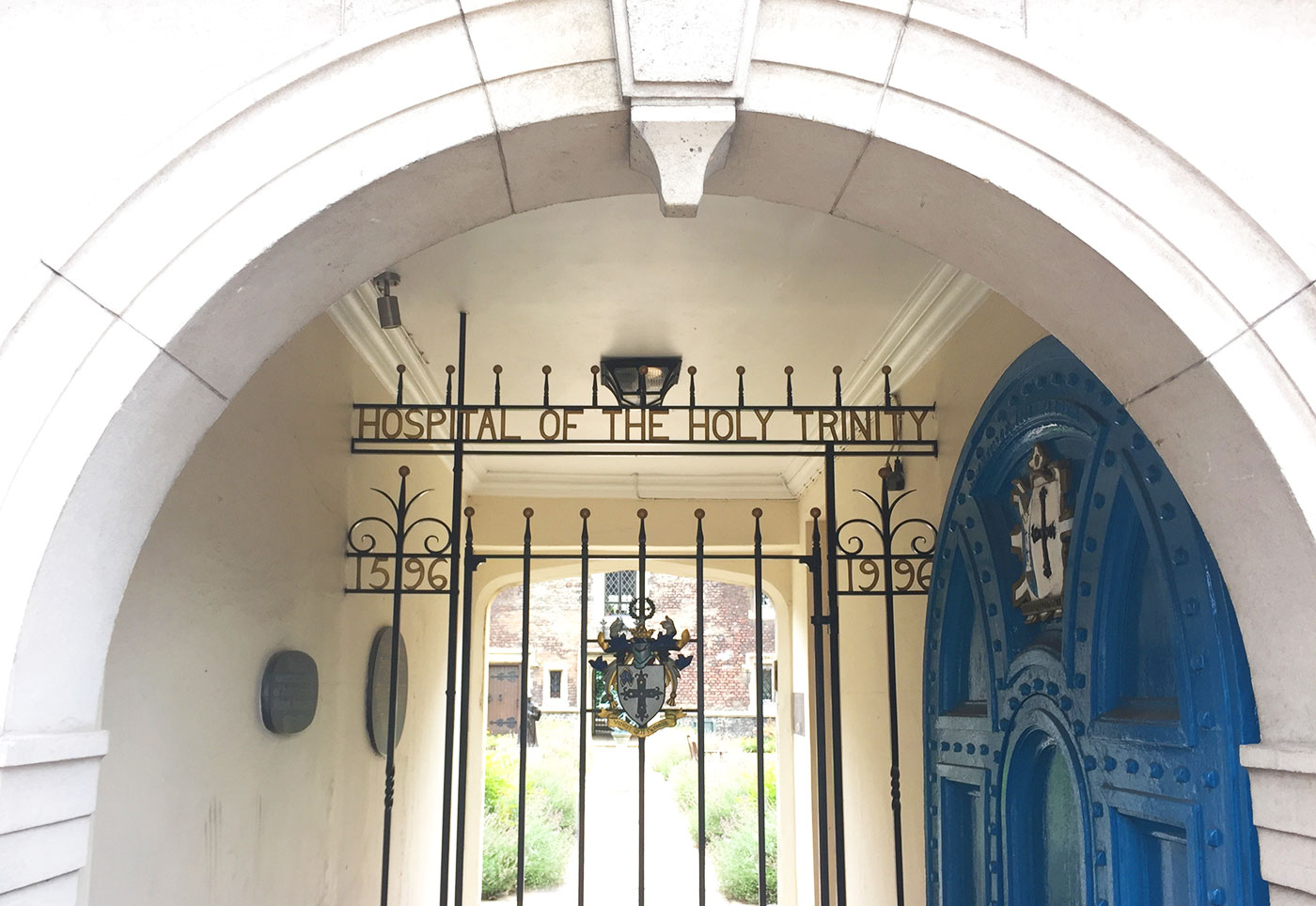 If timings permit here is my visiting 'wish list' for the weekend:
I've always been amazed that this has survived to sit in the middle of the town centre between the shops, bars, and clubs – modern Croydonians walking by a little bit of Elizabethan history on a daily basis. I always try and get a glimpse of the pretty courtyard when passing by. Built in the late 1500s originally as a hospital, I'll be intrigued to find out more about its founder, the Archbishop of Canterbury, John Whitgift, and the legacy he left to Croydon over 400 years ago.
Opening times: Saturday tours 10.30am, 11.45am, 2pm, 3.15pm, pre-book only
Old Palace will also be open for a tour on the saturday afternoon, where Whitgift liked to live in the summer months, and his chum Queen Elizabeth regularly visited.
Whitehorse Manor Infant and Junior Schools
You definitely can't miss this building driving down Whitehorse Road. Clad in shimmering gold tiles I love the boldness and glamour of its extension. This would have definitely made me look forward to school as a kid, and makes me smile as an adult. Remodelled a couple of years ago by architects Hayhurst and Co they inventively expanded the existing Victorian school buildings, and in fact won a RIBA London Region Award for it in 2014. I'm interested to see how the old and the new work together in the spaces inside.
Opening times: Saturday 10am-1pm. Half hourly tours. Last entry 12.30pm.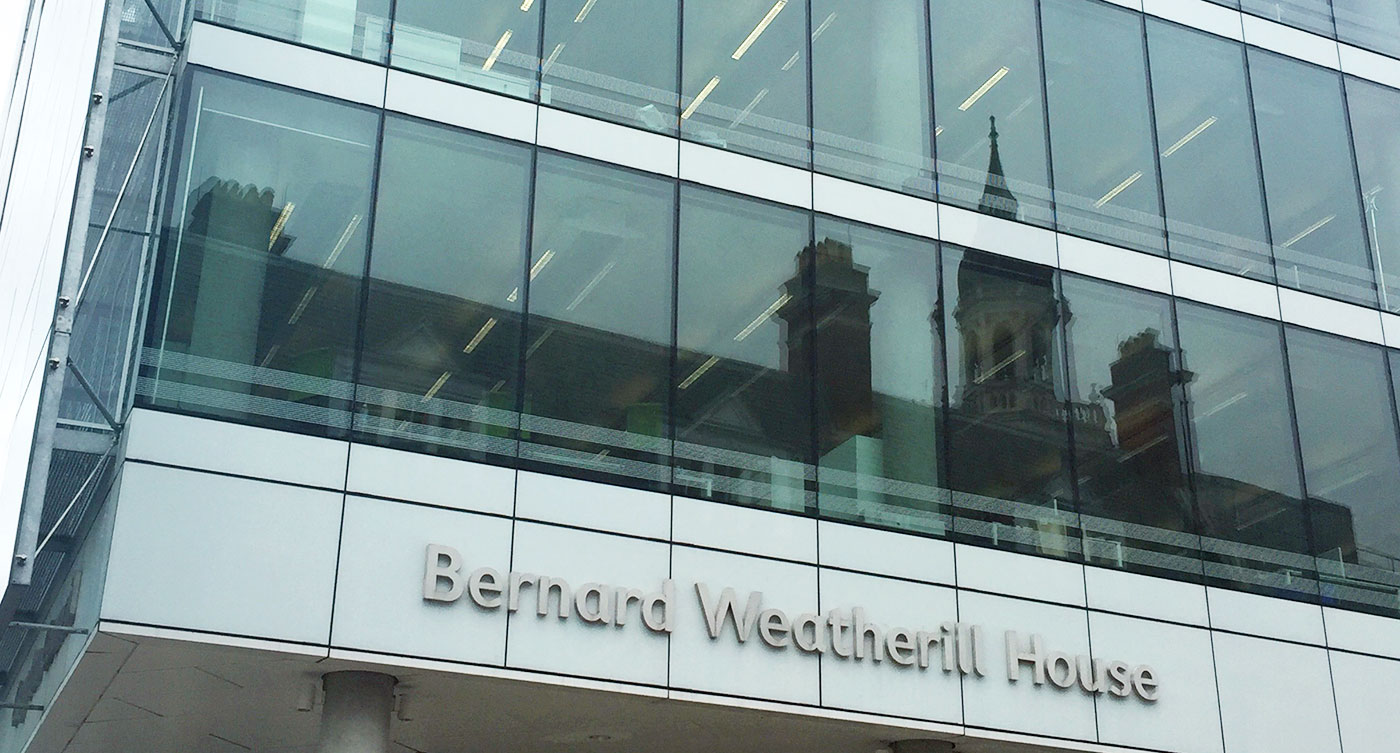 I'm a sucker for a Croydon view, so checking out the council's new 13 storey headquarters is a must. These offices, built in 2013, have an excellent sustainable rating (which ticks my boxes) and it sounds like it's been designed especially for the views, with multiple roof terraces and even an indoor garden. I hope the tour includes a ride in the glazed lift to the atrium roof. Croydon skyline eat your heart out.
Opening times: Saturday 9am-12noon. Hourly tours. Max 12 per tour.
Opposite Bernard Weatherill House is of course is our Grade II listed Victorian Town Hall which will also be having tours on the saturday morning.
This is a community kitchen and garden in New Addington run by charity Good Food Matters, to (in their words) 'educate and train people of all ages, abilities and backgrounds how to grow, cook and market sustainably produced organic food'. The site, created by Geraghty Taylor a couple of years ago, looks to be expertly designed for every need, and the teaching kitchen appears to be more state of the art than the facilities at The Great British Bake Off. I'm looking forward to having a wander around their garden. Maybe they can give me some tips on my runner bean harvest for next year.
Opening times: Sunday 11am-4pm. Tours at 12noon and 3pm. Pre-book only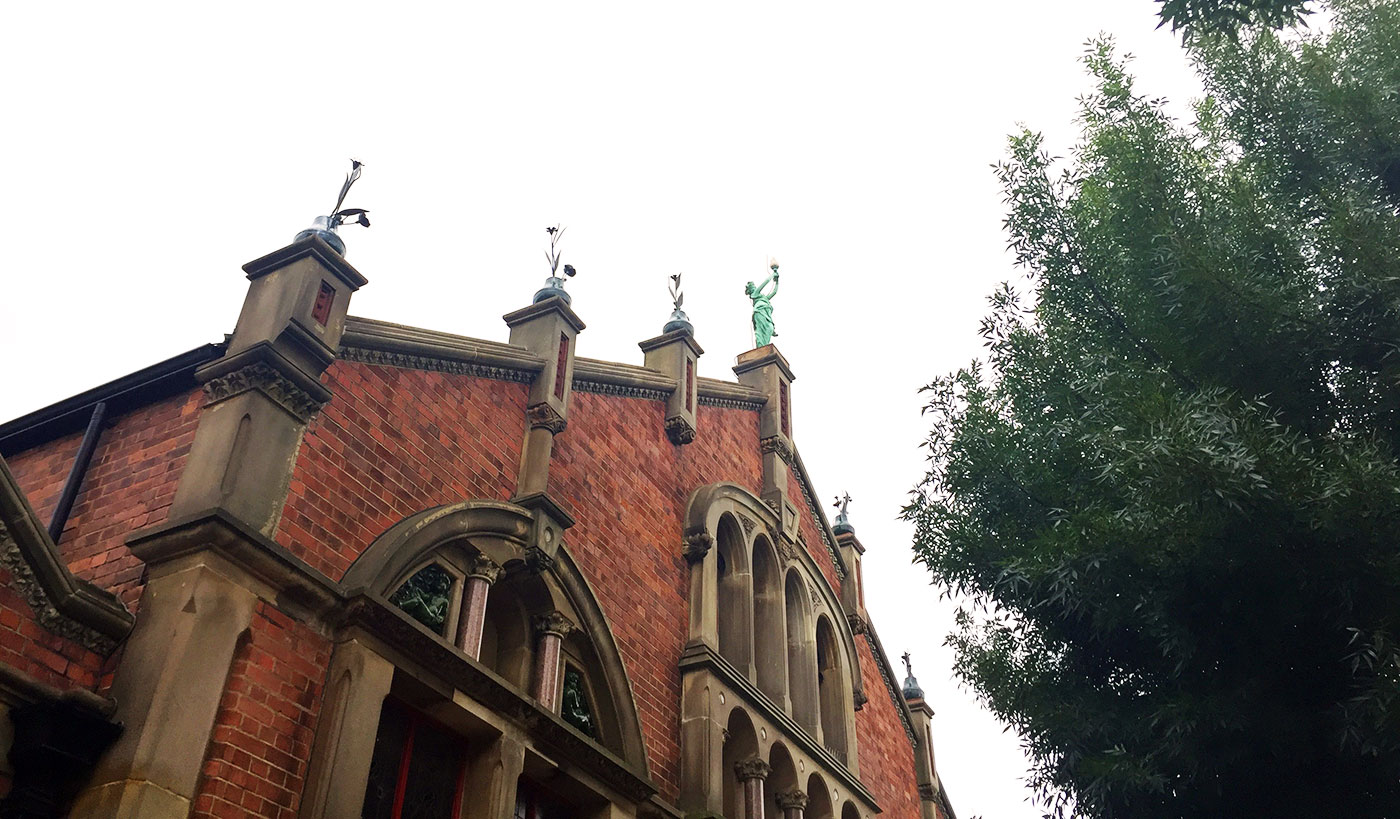 This is a beautiful Grade II listed building on Norwood Hill, with what sounds like a fascinating history. Built in the early 1900s by the inventor, William Ford Robinson Stanley, as a public space for South Norwood, it was the first building in Croydon to have electricity. The focus of the building has always been about celebrating the arts and culture, and today it's managed by the community group The Stanley People's Initiative. Every time I drive pass the Halls I want to find a reason to go in and explore. If I don't make it on one of the Open House tours, I'll be checking out their upcoming film nights.
Opening times: Saturday 10am-6pm. Tours at 10.15am, 12.15pm, 2.15pm, 4.15pm.
Another juxtaposition of old and new (this is what urban architecture is all about in my book), FAT architects have created a 21st century facade to the 1914 Carnegie library. The front pavilion, all white concrete and glass becomes a light reading room, and among other things their refurbishments have increased the floor area of the library by 50%. Having spent a few years of my life working in libraries I'm eager to see and hear more about the development here. Also as a typography geek, I'll be getting a snap of the gigantic 3D concrete 'library' frieze standing proudly over the high street.
Opening times: Saturday 9am-5pm. Tours 12noon, 2pm. Max 20 per tour.
Ok, so I might have to split myself in two to visit everything on my wish list, but I'll start learning some magic tricks now to try…
Open House London also gives us an additional chance this month to visit Shirley Windmill and Croydon Airport (both usually only opening their doors on the first sundays).
Also if you hadn't realised what was behind the graffiti wall in Queens Gardens, central Croydon, it's an opportunity to find out more about the world's largest urban pop up saffron farm. Yes you read right, Croydon is full of surprises. The site will be open for tours on the sunday afternoon as part of Open House (but if you want to get truly involved in the local heritage project the site's creator, Ally McKinlay, is looking for volunteers on the saturday – this is to help repot the crocus corms in preparation for the autumn bloom and harvest).
Find the complete Croydon list for Open House London here.
Grand designs indeed.
Posted by Julia