Addington Hills is our dog Lilly's current favourite woodland walk in Croydon. (OK, we're just a bit in love with the place too).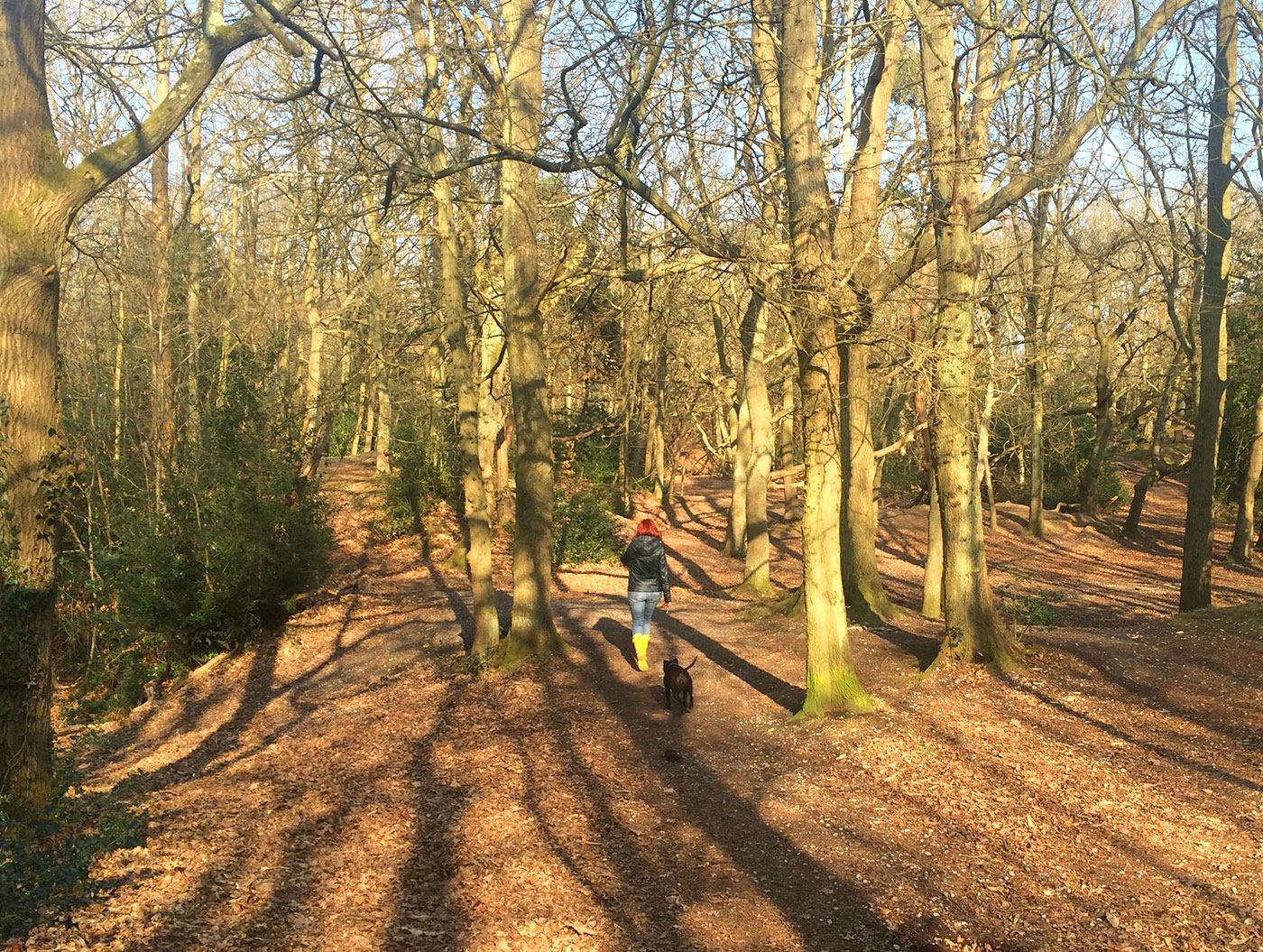 It all feels rather magical up there, with its unusual undulating hills, covered in trees and interspersed with open areas of yellow gorse and heather (we're told it's London's largest area of heathland). I don't actually think I'd be surprised if we spotted pixies playing under the bushes – the whole place commands that sense of wonder I had as a child. (I'm slightly sad I never had the pleasure of exploring these woods when I was small – naughty parents for not bringing me for a visit).
Even on a sunny day when there are a lot of visitors you can stand in a dip of the hills and feel like you are in the heart of rural England – or a fairytale forest. You choose.  (Well, if you zone out the inevitable hum of traffic that is).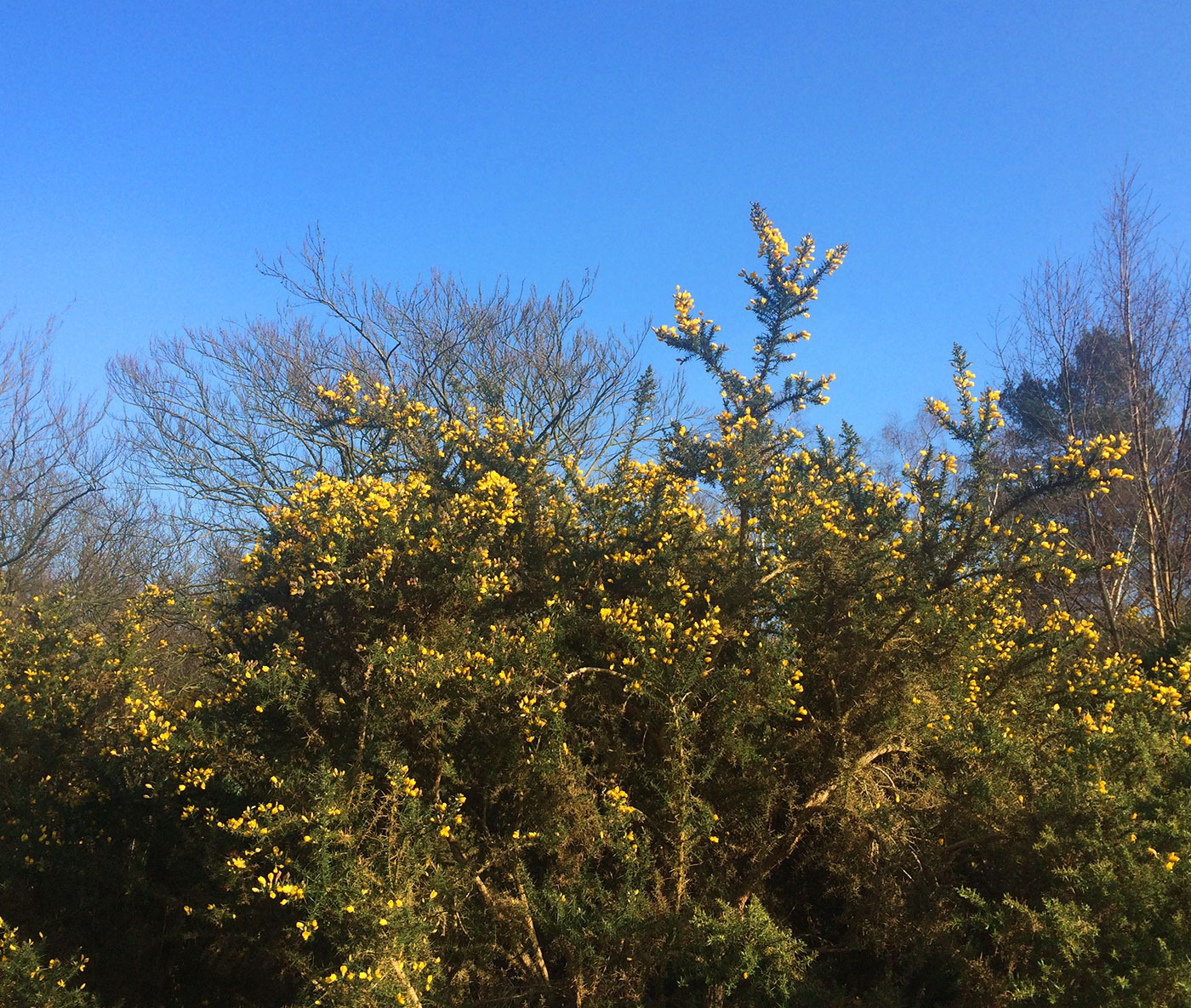 Addington Hills is described as having a 'gravel bed' and its original name actually meant gravel valley in Middle English (fact for the pub quiz). On our first visit we thought this gravel was a useful manmade addition, so we didn't get our shoes muddy. But no, these stones are Blackheath Bed pebbles which we believe have been there since, well, since the site has existed. Our geology is rudimentary at best so if anyone would like to enlighten us as to the reason for the name, do get in touch.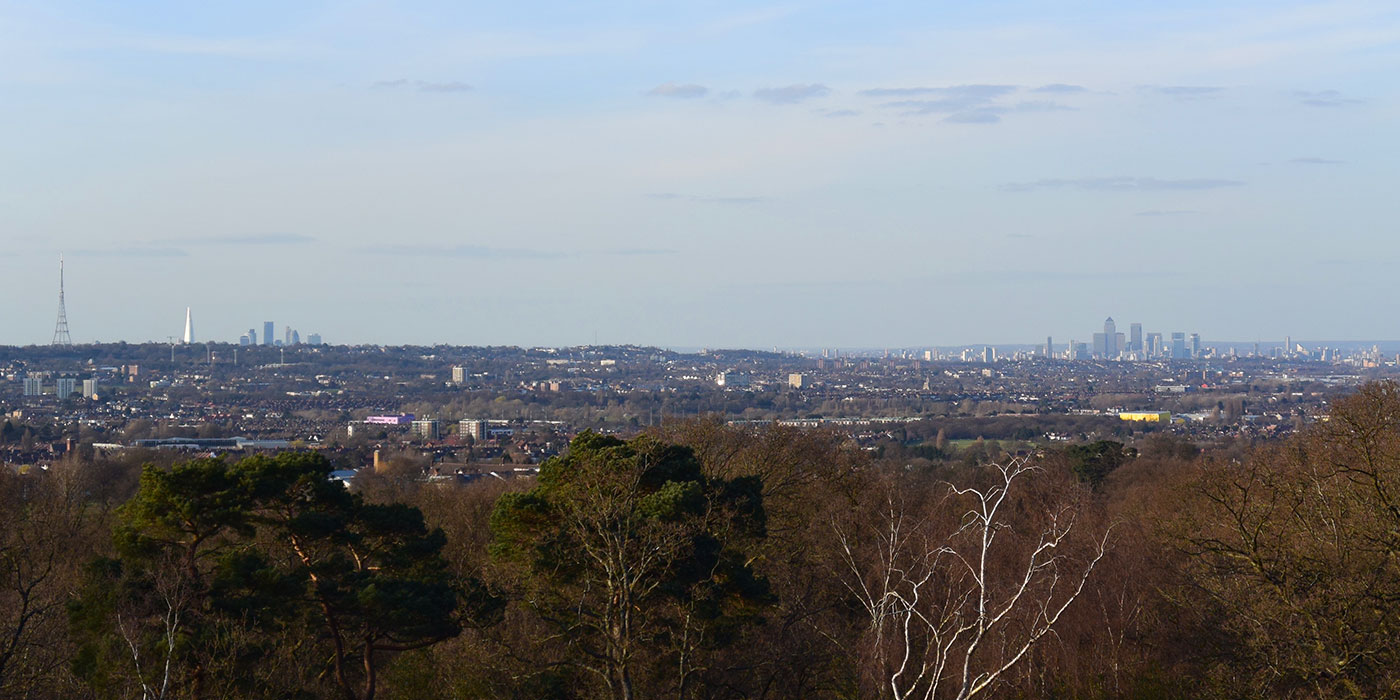 The part we love most about this green space is the view. It's 140m above sea level so it boasts fantastic panoramas, firstly of Croydon and our favourite 50 Pence Tower, but also of the London skyline beyond. It has a viewing platform which was installed in the 60s by the then mayor. The Shard stands out prominently behind Crystal Palace tower, and apparently on a clear day you can even see Windsor Castle. (We'll keep checking). If you look to the right you'll spot the tops of the sails of Shirley Windmill peeping above the trees.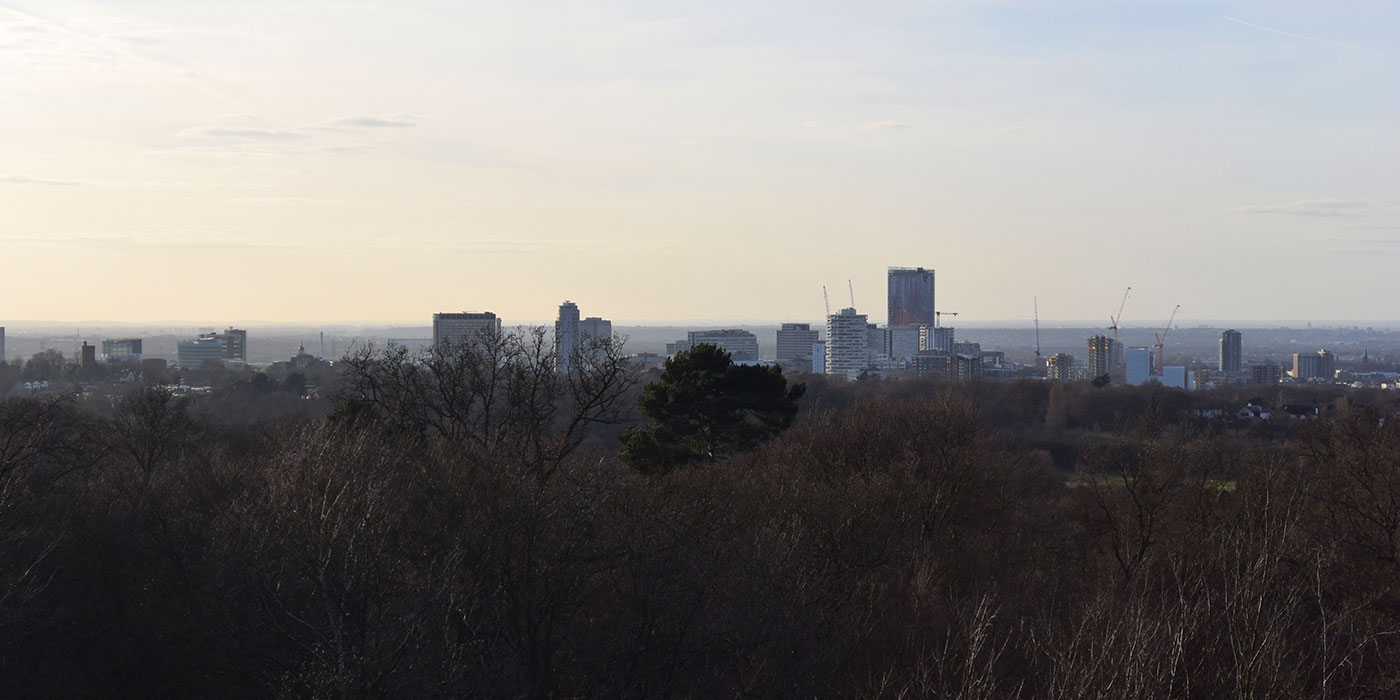 Also tucked in the woods is a Chinese restaurant, because doesn't every woodland need one? And it's all very accessible from East Croydon station – just 10 minutes on the tram to Coombe Lane.
Ok maybe we can't spy Big Ben from there, but we'll never tire of looking.
Posted by Julia