Future sounds, space invaders and a visual wonder are just a few words that we would use to sum up Imagine Sound. Providing soundtracks and soundscapes, the duo, Croydon-based Sam Murray and his creative partner Dan Axtell ooze talent and it's not just on the music side, they also create their own music videos making the perfect experience for anyone exploring their sound. It's different, it's refreshing and just like their name, it sets imagination racing. Intrigued? So were we, so we managed to nab Sam for a chat to get a glimpse into their world.
Croydonist: First up, are you a Croydon native or convert?
Sam: Totally convert. I moved to Croydon from South West London just over ten years ago. It's strange thinking back – the only time I'd been to Croydon before moving here I swore that I'd never return! Little did I know I'd totally love the place and end up raising a family here. Never want to leave now… Yeah, it's got its issues. Where doesn't? I love the fact that you can be sitting down looking at cool street-art eating really nice food from wherever in the world you want, and then ten minutes later be walking along the river by London Bridge.
Croydonist: We think Imagine Sound is like a beautiful outer space soundscape of music with a hint of early Massive Attack and the Daft Punk soundtrack to Tron in there somewhere. In one sentence, how would you sum up the sound?
Sam: We write soundtracks for films that haven't been invented yet – and possibly never will be. Although, what you said is so much cooler, and definitely the biggest compliment we've ever had…
Croydonist: Taking a step back, how did you begin your adventures in music?
Sam: It's funny, we were going to write something like "music has just always been such a significant part of our lives" but it just seems an unforgivable understatement. Life just has a soundtrack to it. You can't escape it. For me as a kid it was Hendrix, Dylan, and Zappa coming out the speakers, a bebop quartet rehearsing next door, with my dad playing North East folk ballads on his acoustic guitar in the front room. Sounds were just everywhere. It was a mess – but sonically a very interesting mess. It was kind of the same for Dan. His dad was a professional classical conductor, so he was just always exposed to huge sounds. Records of all kinds of music everywhere, sitting-in on orchestral rehearsals and just being completely immersed in that noise; just a huge sound palette getting pressed into your ears. It stays with you I think – this association of what you see with your eyes having an accompanying sound – be it noise, music, or something in between.
Croydonist: Do you write on your own, or do you like to collaborate with other musicians?
Sam: Imagine Sound has always been a deeply collaborative process, but from a really interdisciplinary angle. Over the years we've been lucky enough to work with some really cool people – from award-winning documentary producers, to industry-leading fashion directors and designers. Without wanting to sound too hippie, everyone just feeds off everyone else's vibe I think. Music and sound are just part of a story-telling process – it doesn't matter if that story is a space-jazz record, a documentary soundtrack or a commercial for a high-street retailer – you're trying to help tell a story. Everyone likes stories.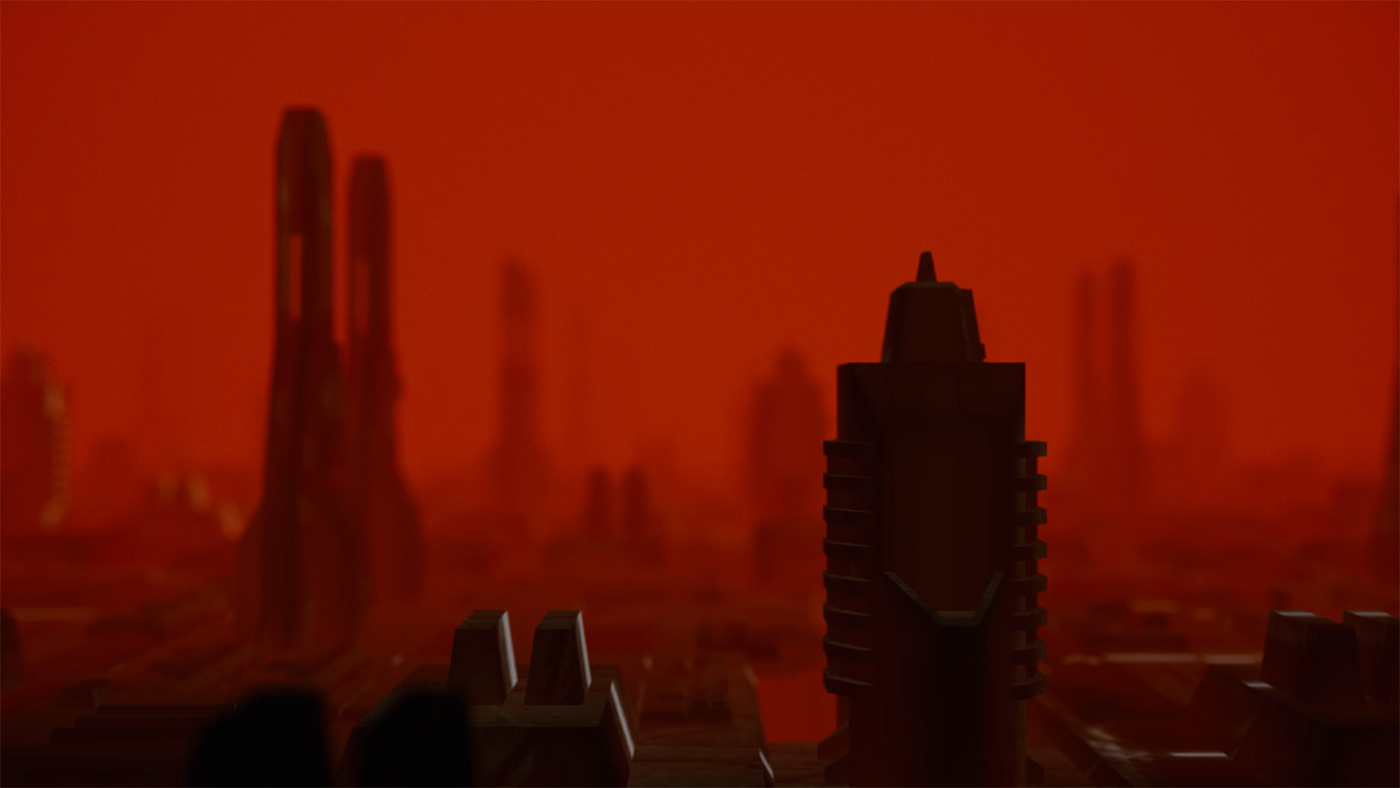 Croydonist: I can imagine that each piece is written late at night, with a full moon beaming down, the streets are empty and the rest of the world is asleep. It's probably not like that though, or is it? Can you tell us a bit about how you work?
Sam: To be honest, you're actually not far off. I think the majority of the work we do is probably done late at night when most people are either asleep, watching something on TV/internet/phone, or unwinding somehow. It can be seen as a pretty antisocial lifestyle, but that kind of depends on how you socialise. We've done the professional gigging musician thing, we did it for ages. Travelling around all over the place playing festivals, gigs, doing radio and all that, but now we're pretty much exclusively studio-based. With that comes a slight disconnect from the bustle of the outside world that seems to be speeding along at a crazy pace. But to be frank, that's cool with us.
Croydonist: If you were creating a spotify playlist or mixed tape, who could we expect to be on there?
Sam: Man, that's probably the hardest question we've ever been asked – unless we're allowed to give you a massive list. I stress that this will be in no particular order – that's too much.
So there would need to be some early Pink Floyd I think – something from the record Meddle probably; then there would need to be some Sun Ra simply because he's the only jazz musician to have spent time on Saturn, as far as we know. Vulfpeck would need to feature somewhere too – they're pretty new to us – but very funky. Almost too funky. Their Synth Funk (100 BPM) from 'It Gets Funkier but every time it gets funkier, it gets funkier' is, well, very very funky. Tears in Rain by Vangelis is definitely going to be on there somewhere, as will Also Spracht Zarathustra by Strauss, for obvious reasons…Dave…. Pretty much anything from Miles and/or Coltrane, from any of their records – no justification needed. Everybody Loves the Sunshine from Roy Ayers would need to be on there, as would Give up the Funk by Parliament I think. To finish it off, Rumba Caliente by Tipica 73 from 1976. Very cool salsa from New York City. Can't beat it.
Croydonist: What have you been up to recently in music and what's next for you in 2019?
Sam: Well we've just released our latest album, Voyages. It's a digital download that you decide how much to pay for, or just have for free. As the name suggests, it's about travelling – through space – trying to find somewhere else to live. The background to it was really trying to think about how we would score our own departure from Earth. You know – we've cut down all the trees, eaten all the food, smashed the place up, and now we're all leaving to go somewhere else. What's going on the stereo for the flight?
In the nine months prior to Voyages we actually had two other release, Echo, and Heliocentricity. Both were explorations into a different kind of sound for us; looking more at interesting narrative structures through music that we previously hadn't really experimented with – or our commercial work hadn't really called for. Great fun to make.
What's up next? We recently started work on a couple of very different projects that are running alongside our own releases. We're just finishing off a remix project for a Lithuanian pop group which is great fun to be involved with, and there's a really cool hiphop project that looks like it's going to turn out to be really slick. It's a very interesting and busy time right now. There are just so many great opportunities and avenues out there for people to be creative.
Big thanks to Sam for chatting to the Croydonist. You can explore more of their soundscapes on their rather mesmerising website, and keep up-to-date with their news on Instagram.
All images courtesy of Imagine Sound
Posted by Angela