When I first visited Matthews Yard for a charity gig night a few years ago, it felt like I'd wandered through a portal to a different world just off Surrey Street Market.
I'd lived in Croydon all my life and had never noticed that little road (Mathews Yard with one 't' according to the road sign) turning off the market street, let alone the large square beyond (complete with curious Victorian water tower). Then there was Matthews Yard itself on the left, looking every bit the shabby but cool warehouse space we expect to see in the hipster parts of the capital (I later learned it was a former jail, and aptly Croydon's first brewery).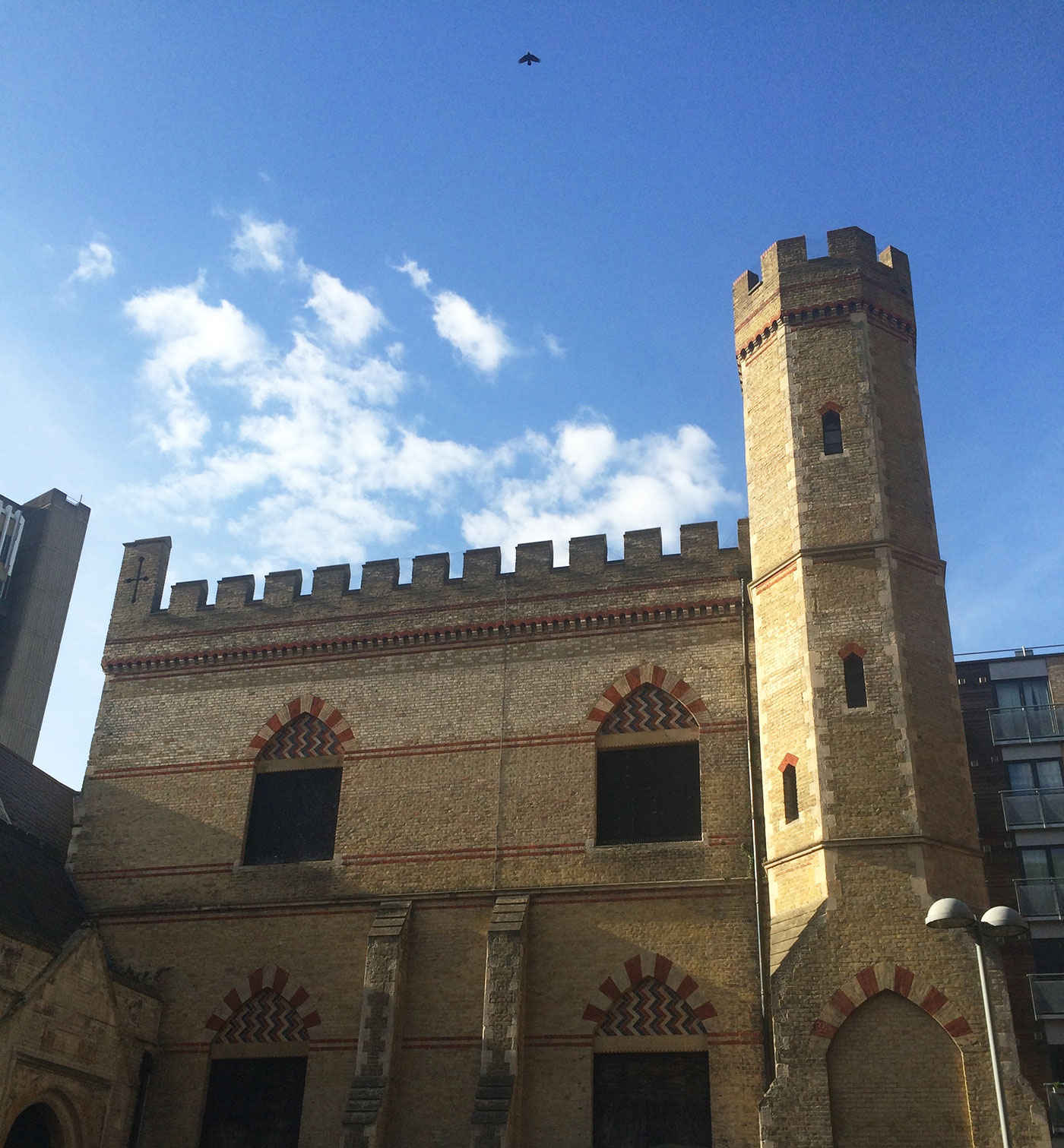 And to a certain degree it is a different world for Croydon. Matthews Yard, describing itself as an arts, cultural and community hub was one of the first arts spaces to spring up in our post-riot town. On first glance it's a spacious open plan bar, with higgledy-piggledy furniture, where you immediately feel at home. On second look it also has various smaller event spaces tucked away behind the main.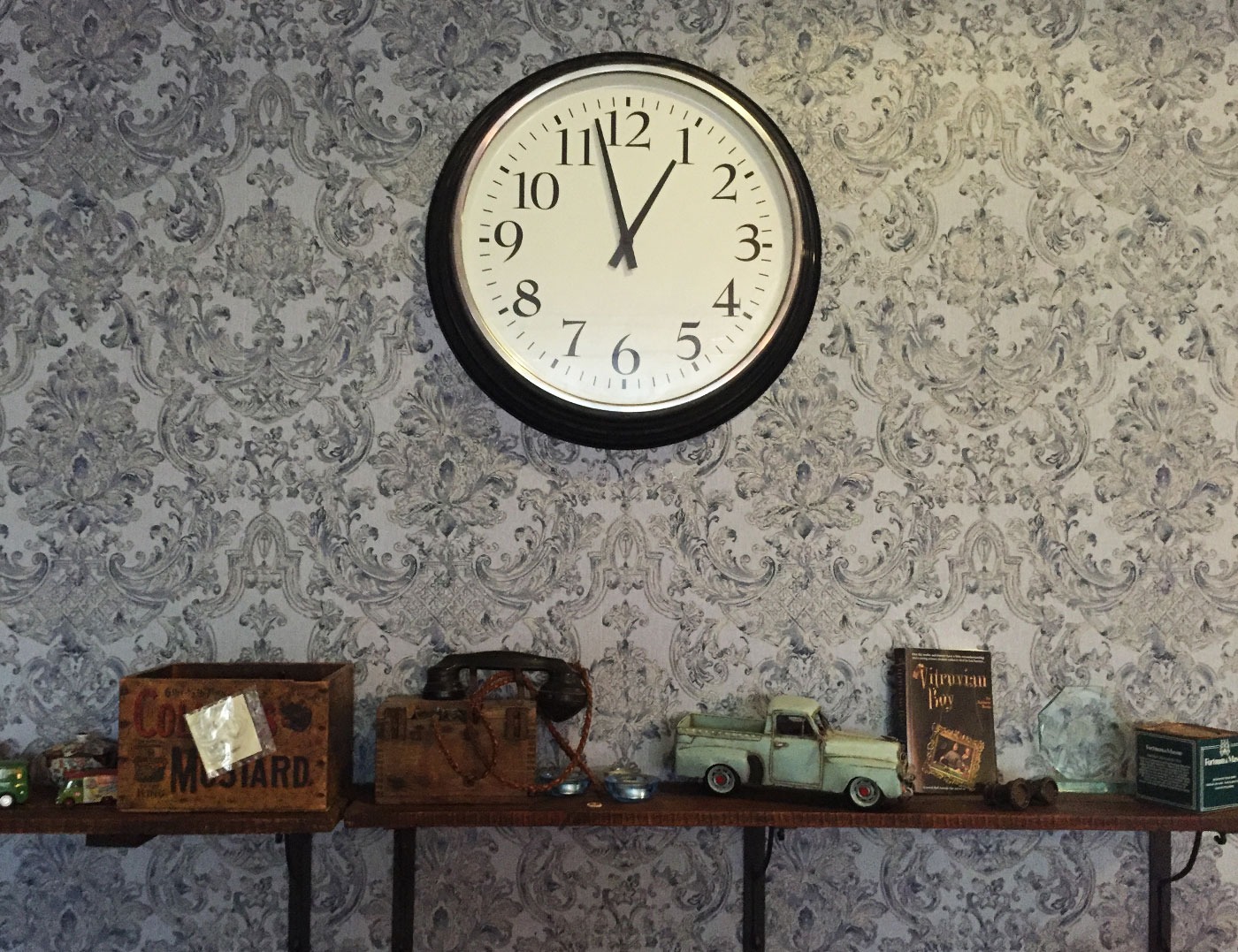 Matthews Yard has an interesting model – it is made up of a group of small businesses, each running a different part, according to their expertise.
As we walk in, we have BRGR & BEER, who run one of the two bars in the main space in the evenings and at the weekend*. As well as having a good range of craft beer and the other usual suspects, they also serve the best veggie burgers in London (well in my book, anyway) – I can't vouch for the meat versions, but I'm told these are delicious too. Cajun or rosemary fries to complement? It's always a difficult decision. (These guys are also about to branch out into Croydon's Boxpark from September, so be sure to look out for them.)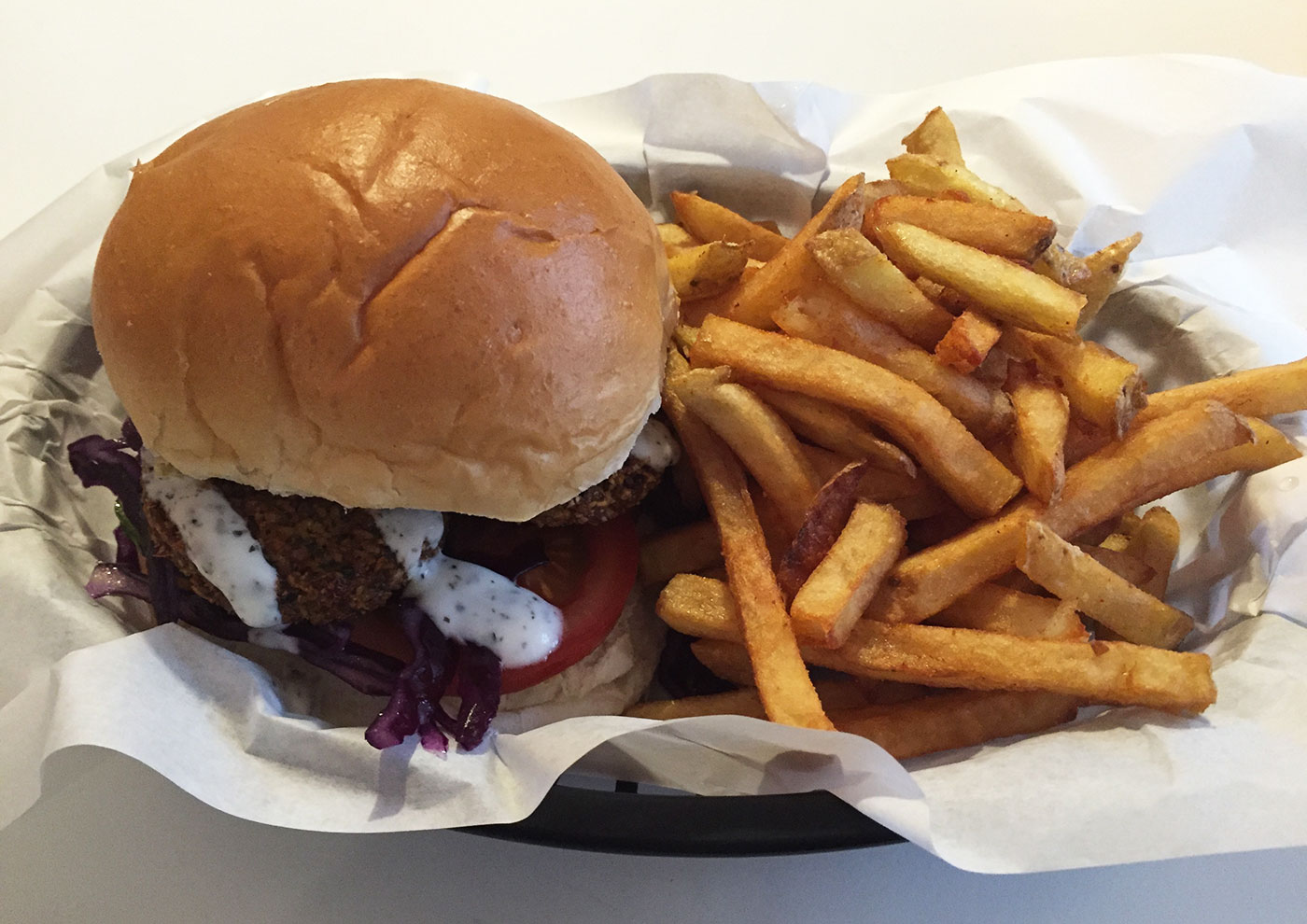 Then we have Hoodoo's, who run the other main bar, as well as one of the event spaces out back. This hosts live music, comedy and film, but also acts as a rehearsal studio. This micro venue has a great intimate bar too, along with beer kegs to whet any serious ale enthusiast's appetite. Their main bar operates as a café in the daytime – I'd suggest checking out their breakfasts*. Lots of tasty food on the menu for veggies (and carnivores too).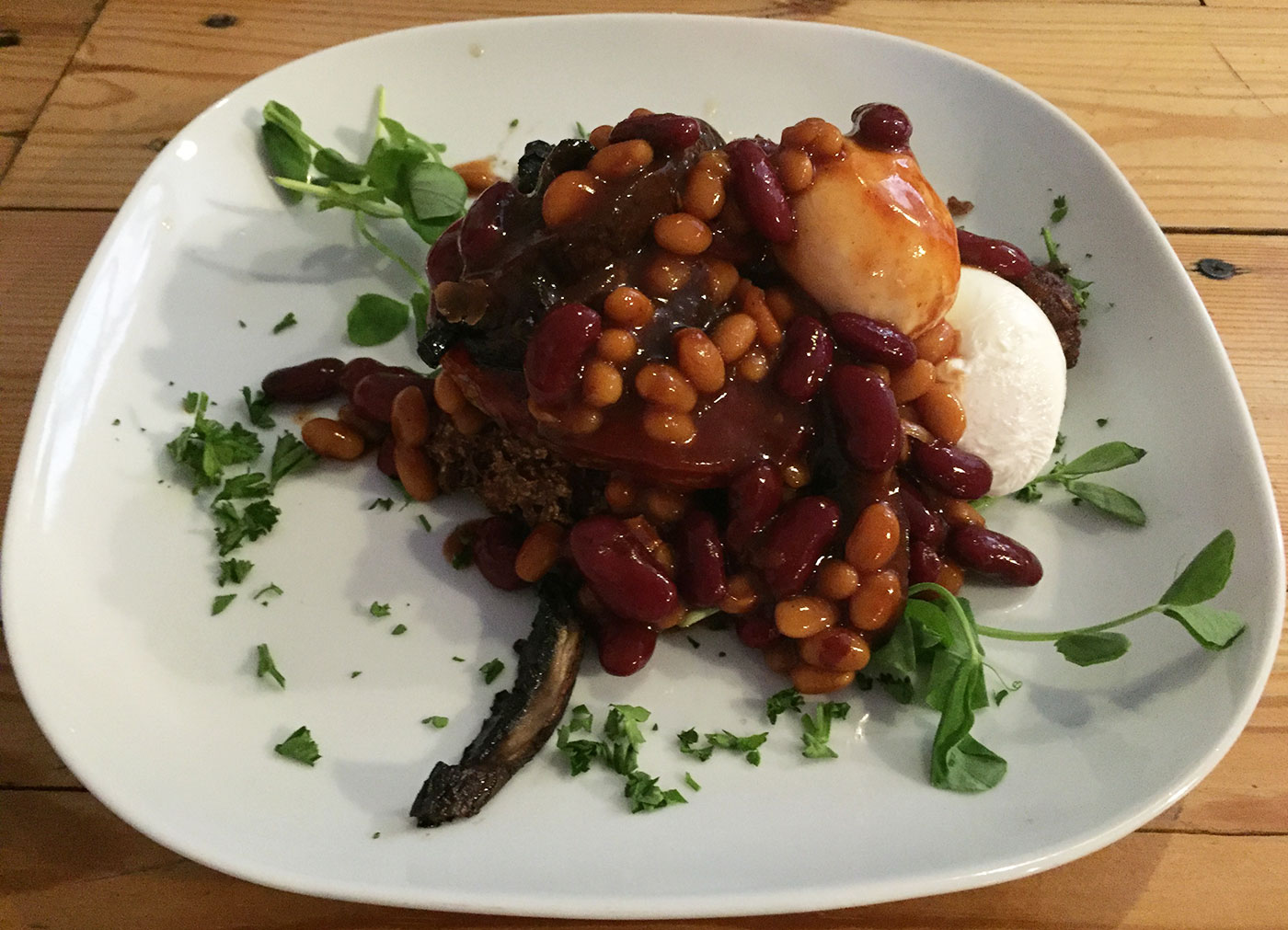 Theatre Utopia is housed in another of the back room venues. It's used for theatre (pretty obviously), but also comedy, film and community events. You can hire it for rehearsals and shoots too. Theatre Utopia is becoming an increasingly important venue on Croydon's cultural scene, particularly with the 2-year closure of the Fairfield Halls from next month. It's always worth checking out what's on here, as they have some exciting (and alternative) performances on the bill.
An arts space wouldn't be complete without a gallery, and Matthews Yard has its own: descART.es, usually open for punters to stroll in from the main area, and take a look at the exhibition of the moment. Incidentally both descART.es and Theatre Utopia are venues for the performance and noise art festival Tempting Failure coming up in July.
Oh and did I mention Croydon Radio broadcasts from Matthews Yard too? If you've never tuned in, with over 100 presenters, there's a programme for every taste.
All in all we're dead chuffed (and rather lucky) to have this arts space in our back yard.
*Opening times:
BRGR & BEER
Monday: closed
Tuesday: 5pm–10pm
Wednesday: 5pm–10pm
Thursday: 5pm–10pm
Friday: 12pm–11pm
Saturday: 12pm–11pm
Sunday: 12pm–6pm
Hoodoo's
Monday: 10am–6pm
Tuesday–Saturday: 10am–11.30pm
Sunday: 10am–6pm
Matthews Yard, Off Surrey Street, Croydon, CR0 1FF
Posted by Julia