This week we catch up with our recent social media header artist Jason Chow. Jason is a self taught illustrator who runs Prints Jason. During the second lockdown he had lots of spare time and explored different methods of utilising his passion and creativity, and became interested in location and travel prints. He enjoys creating colourful illustrations of places that are significant to people and that can be associated with their local area. He has many of Croydon in his portfolio so we wanted to find out a bit about his process and inspirations.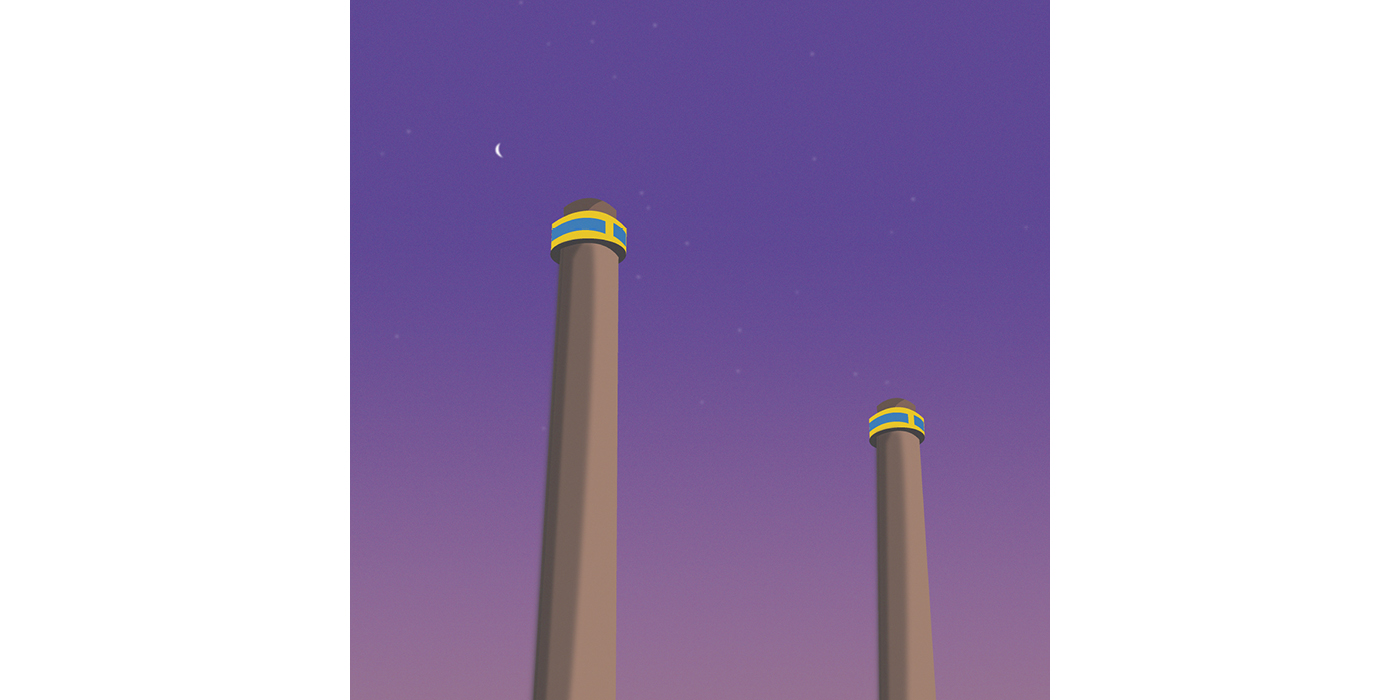 Croydonist: First of all, tell us a bit about your link to Croydon?
Jason: My partner is born and bred in Croydon but I am actually based in Kent. I used to visit Croydon occasionally with my family as we used to go on day trips to do some shopping. I fell in love with Croydon because it is full of character and personality. During the beginning of the pandemic in 2020, I lost my full time job as a planner and moved in to stay with my partner and started my journey as a 'Croydoner'. What I love about Croydon is that although it's a big town, the community spirit here is fantastic! I also love the buildings and the history of the area together with beautiful street art. The creative vibe I get from Croydon inspired me to create illustrations of everyday scenes that people who live/visit here could recognise and resonate with.
Croydonist: How did you become an illustrator?
Jason: I have always loved drawing and designing and used to draw a lot when I was younger. When I was in primary school, I really looked forward to art and design lessons and my teachers noticed I had a creative flair which I was proud of! I went to University of the Arts, London to do a Bachelors degree in Spatial Design and topped it up with a Masters in Urban Design at the University for the Creative Arts in Canterbury. After graduating, I struggled to seek employment in the creative industry due to not having sufficient experience, however I am enjoying my time drawing in the comfort of my home.
I would say I am a self-taught illustrator as I didn't really have much experience in the past for that part of the industry and I must say, I really enjoy it and love being a one man band running my small biz!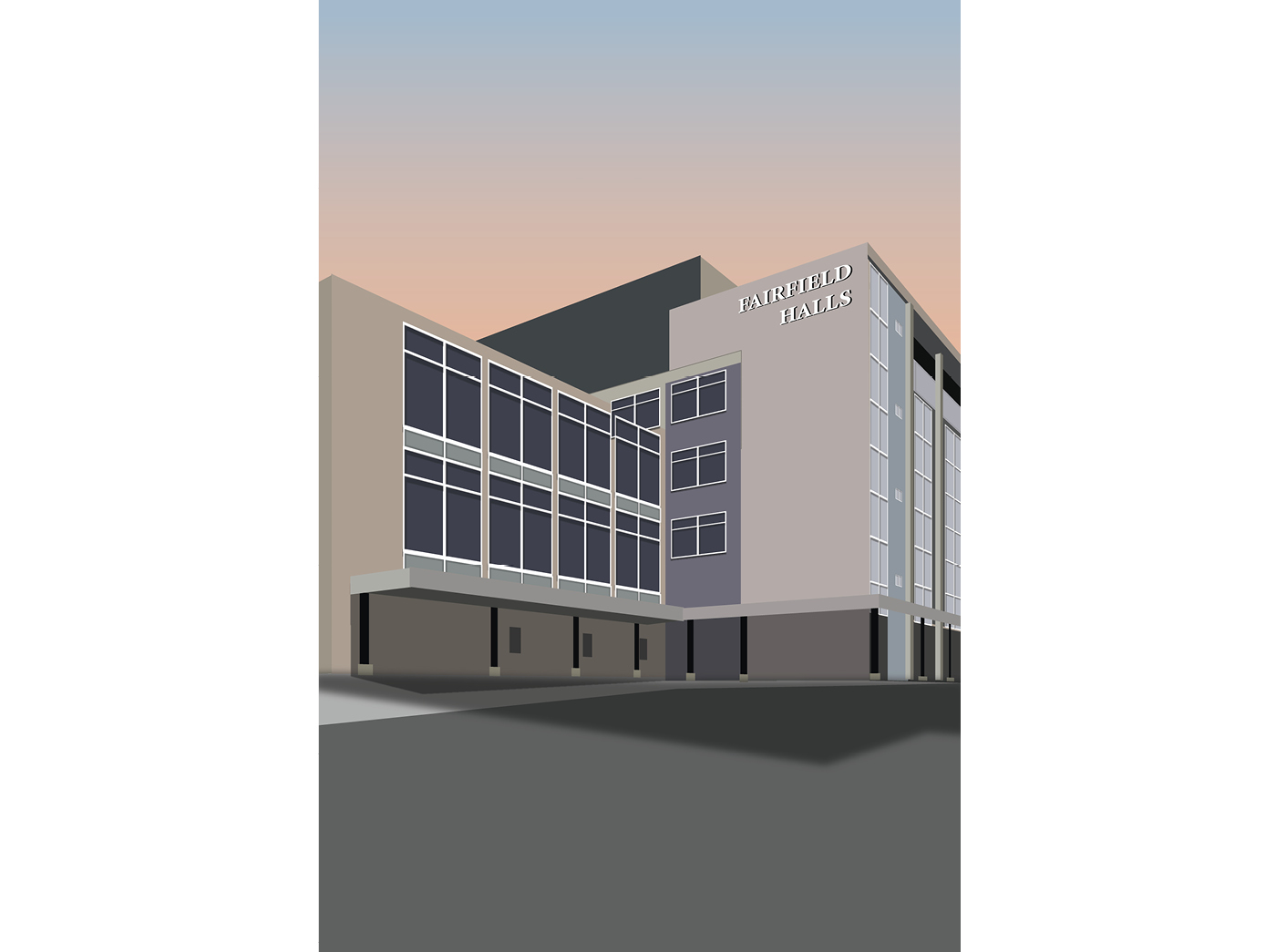 Croydonist: What's your process when creating a piece?
Jason: I love travelling and taking photos of buildings, landscapes and just random little things! I use the photos as reference and I digitally draw it out and add details, colours and gradients to it. I really like colourful and vibrant prints which are reflected in my artwork.
Croydonist: How long does a piece typically take you?
Jason: It takes me roughly 30 minutes to 2 hours.
Croydonist: What's been your favourite Croydon illustration to date?
Jason: My absolute favourite was one of the first pieces I did of Croydon and it is the Ikea Chimneys. I love how it is so iconic to Croydon and know that people use it as a reference point! The illustration is very simple and unique and it is a very popular print!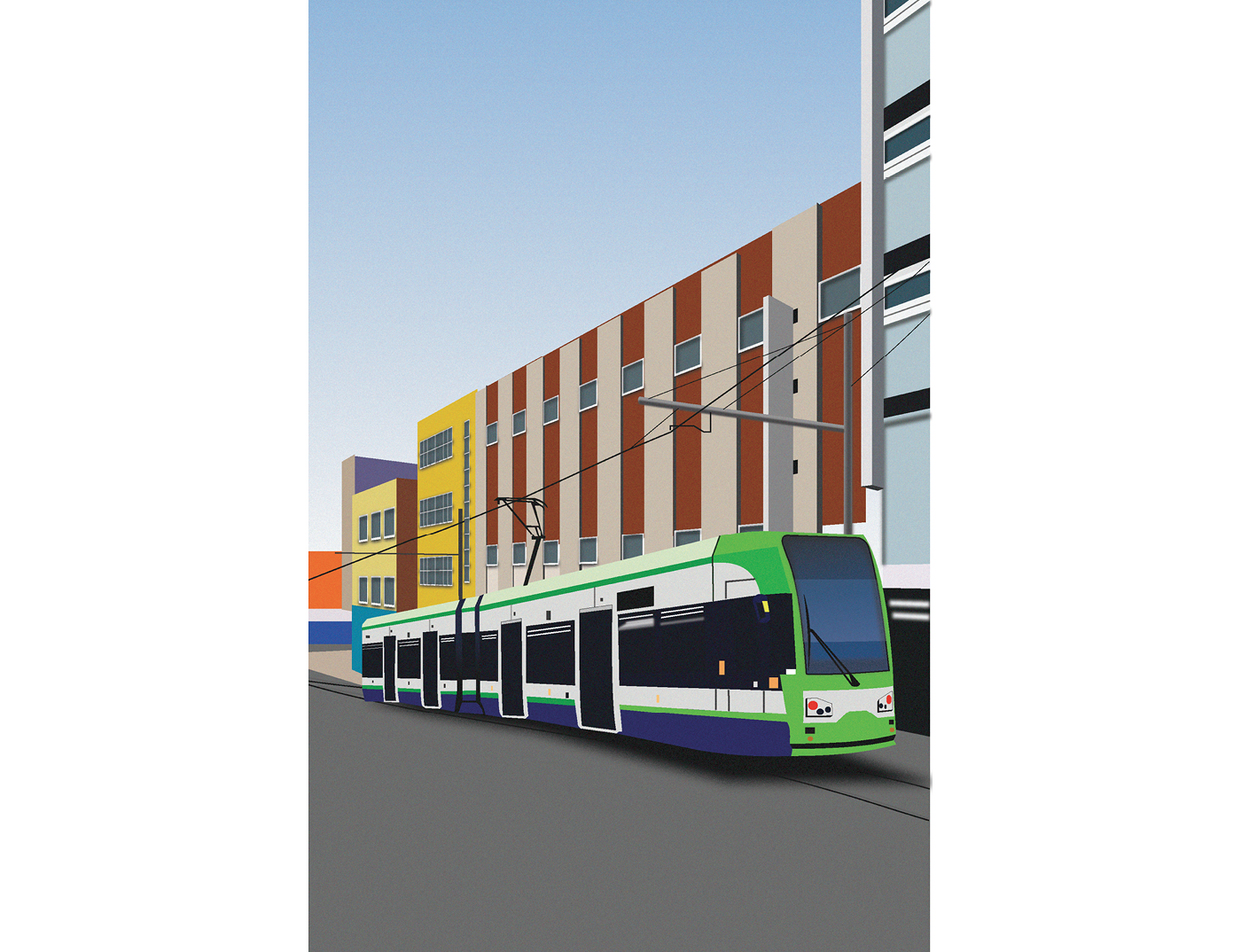 Croydonist: What's been your most challenging commission?
Jason: I think one of the most challenging commissions would be the Croydon trams illustration. This was because it was very difficult to create the correct perspective to make it look as realistic as possible. Even though it looks quite simple, it actually took me a while to make it look nice.
Croydonist: What location would you love to depict, but haven't had a chance yet? 
Jason: I would love to depict the East Croydon Station next. It is such an iconic piece of the area with the trams running through it as well as the 50p building in the background. I think people love to see overlooked urban spaces turned into illustrations that are a part of many of our daily lives!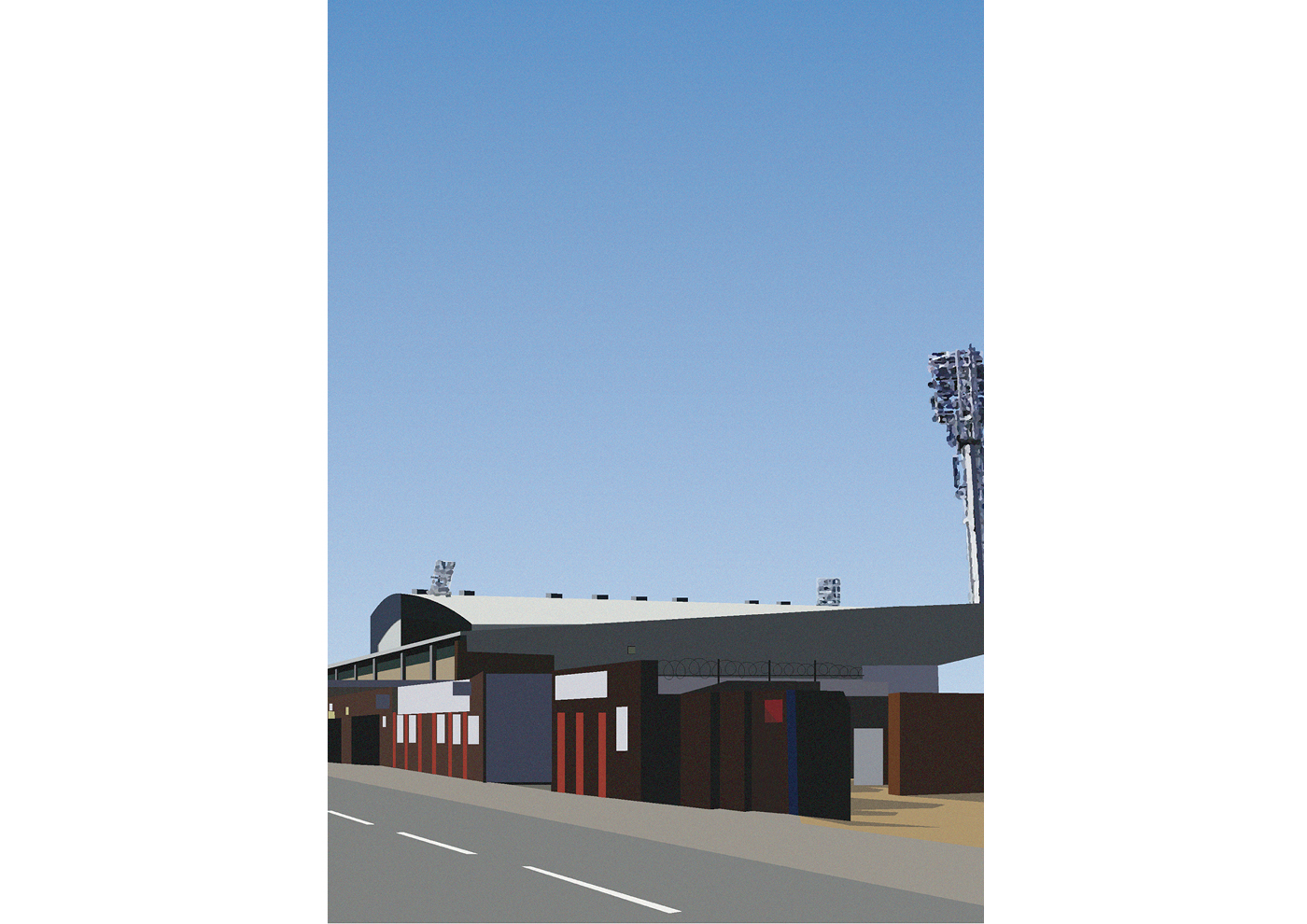 Croydonist: Classic interview question – if you had to invite three creatives to a drinks party (dead or alive) who would they be?
Jason: Alan Rickman, known for so many stunning roles: Severus Snape in Harry Potter, Harry in Love Actually and Hans Gruber in Die Hard to name a few. I only recently found out that he was a designer and had his own design firm (Graphiti) before becoming an actor! I would love to find out more about his background and how his journey led to becoming one of the greatest actors!
I would also love to invite Zaha Hadid who was an artist, designer and architect responsible for creating the many iconic and bold buildings that changed architecture and made ways for new opportunities. I love urban design and architecture so she is definitely one I would love at my drinks party.
And finally Vincent Van Gogh – I love his paintings and if he wanted to bring his paint brushes along, that would be more than welcome. I would introduce him to a society that would not ridicule him for a condition he couldn't help, but want to understand and help him.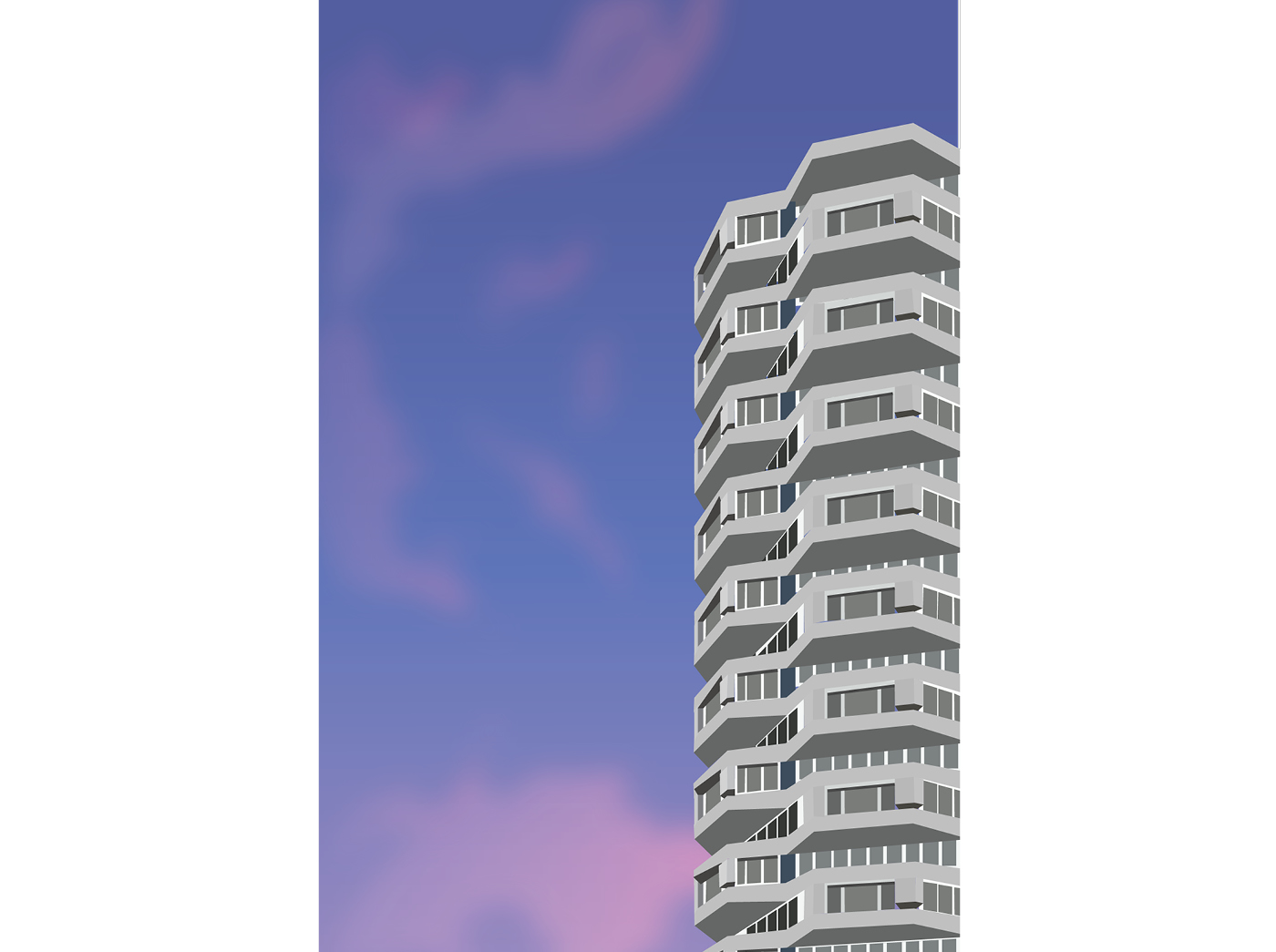 Croydonist: Where do you go for inspiration?
Jason: I love to immerse myself in my surroundings whether it be urbanised or natural landscapes. Being out and about and in nature inspires me a great deal, and so capturing these experiences are one of my passions. I believe that when you are physically there to see things yourself, it unlocks more knowledge and ideas.
Croydonist: What's next for you this year?
Jason: I have recently started doing arts and crafts markets and which has been an amazing experience and most importantly, extremely fun! I have met some incredible people from all walks of life just by chatting to other stall holders and customers. Also, knowing people who support and appreciate my artwork just makes me very happy – I would definitely be up for doing many more markets this year!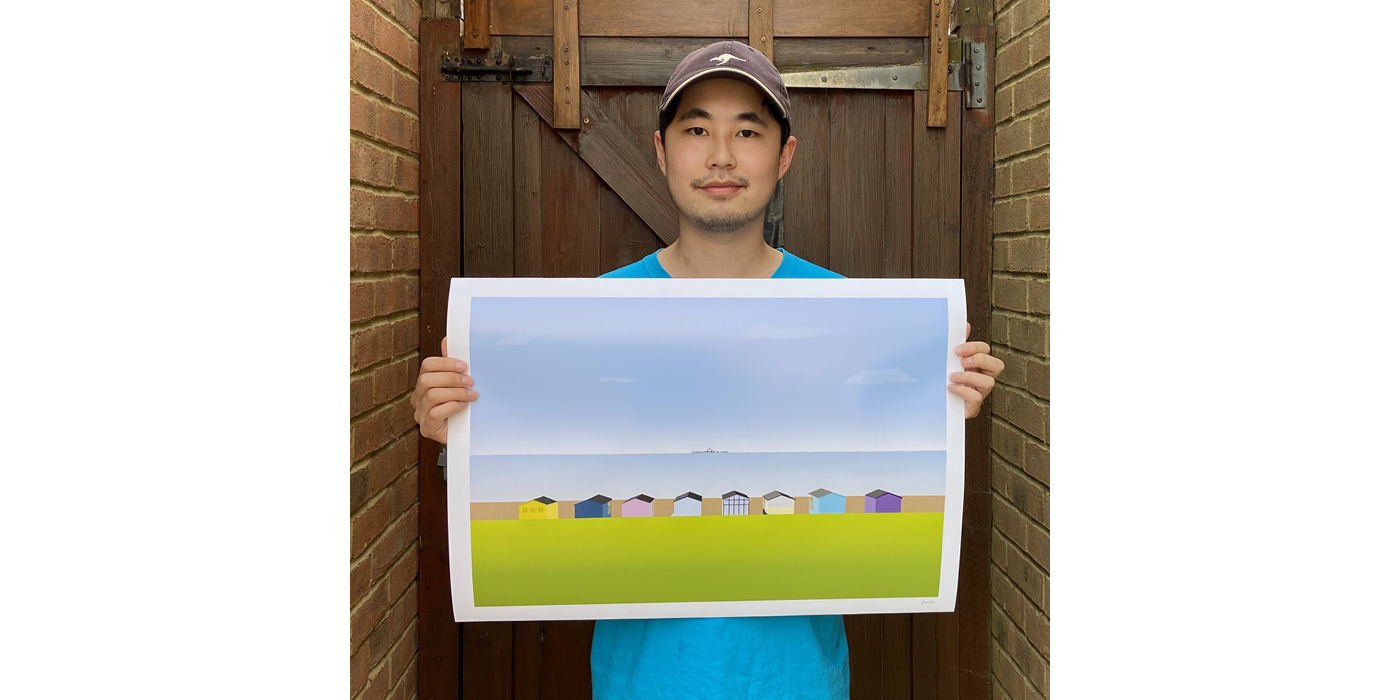 Thank you to Jason for chatting with us. Keep up to date with Jason's work on his Etsy page, instagram and Facebook.
Images courtesy of Jason.
Posted by Julia