It's been a busy year so far for artist Kay Lovesah. You may already recognise her vibrant and colourful portraits from our social media headers, or from Croydon-based exhibitions she has shown her work at this year. We love the boldness of the rainbow-coloured marks that depict the skin tones of her subjects, and wanted to chat to the lady behind the palette knife to find out more about her art.
Croydonist: First of all, Croydon native or convert, and what area do you call home?
Kay: I'm a Croydon convert for sure, living around Hamsey Green/Warlingham area.
Croydonist: Where have you exhibited this year?
Kay: I'm excited to say that I've exhibited at Elizabeth James Gallery, South Norwood, House of Fraser Pop-Up Art Gallery in Croydon, and have collaborated with Deptford Does Art in South East London, I'm exhibiting at The Bronx Brewery, in the Bronx, New York, from the 11th August, with an exhibition back in Croydon in October.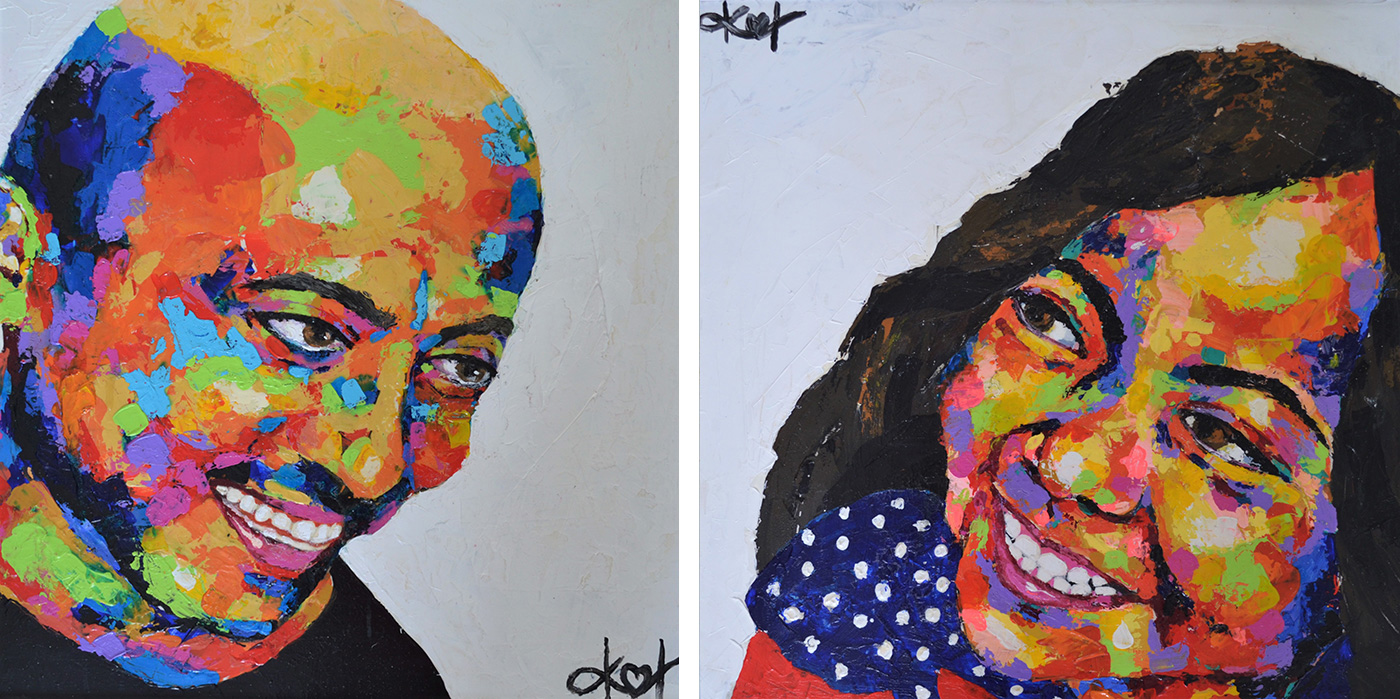 Croydonist: You describe yourself as an abstract portrait artist who works with palette knives and mixed media. How did you get to where you are today?
Kay: I studied art and design at Birmingham and Huddersfield Universities, and have just adapted my style since then. After practising with palette knives and spray paints, I fell in love! Every stroke of the knife is a bit of a surprise. It gives me so much freedom, as it is not so precise as a brush.
Croydonist: Are we right in thinking Kay Lovesah is your artist name? What's the significance behind it?
Kay: The significance is a little cheesy, but the K(ay) is the first initial of my name, and the R (ah) is the first initial of my daughter's name.The "loves" is just in the middle!
Croydonist: Where do you create your work?
Kay: I create most of my work at my studio at home, although I've participated in some live art shows at both Elizabeth James Gallery and the House of Fraser, which were both experiences, for sure!
Croydonist: How do you choose a person to depict?
Kay: Some of the people I depict are people that I know, or commissions, but every now and then I'm lucky enough to paint local people that I see with incredibly interesting faces!
Croydonist: What's been your most challenging commission and why?
Kay: I definitely find commissions more challenging than work I've created to sell. With commissions there's the added pressure that the subject will like the painting of themselves, rather than if someone is buying a stranger to put on their walls!
Croydonist: How long does a piece typically take you?
Kay: Depending on the size, each piece will take me between three and five weeks. That's mainly because of the thickness of the paint when using knives and the layering of the work. If I don't wait for each layer to dry, the paint can become a little muddy if it's done wet on wet, and it's important for the colours to be vivid and bright.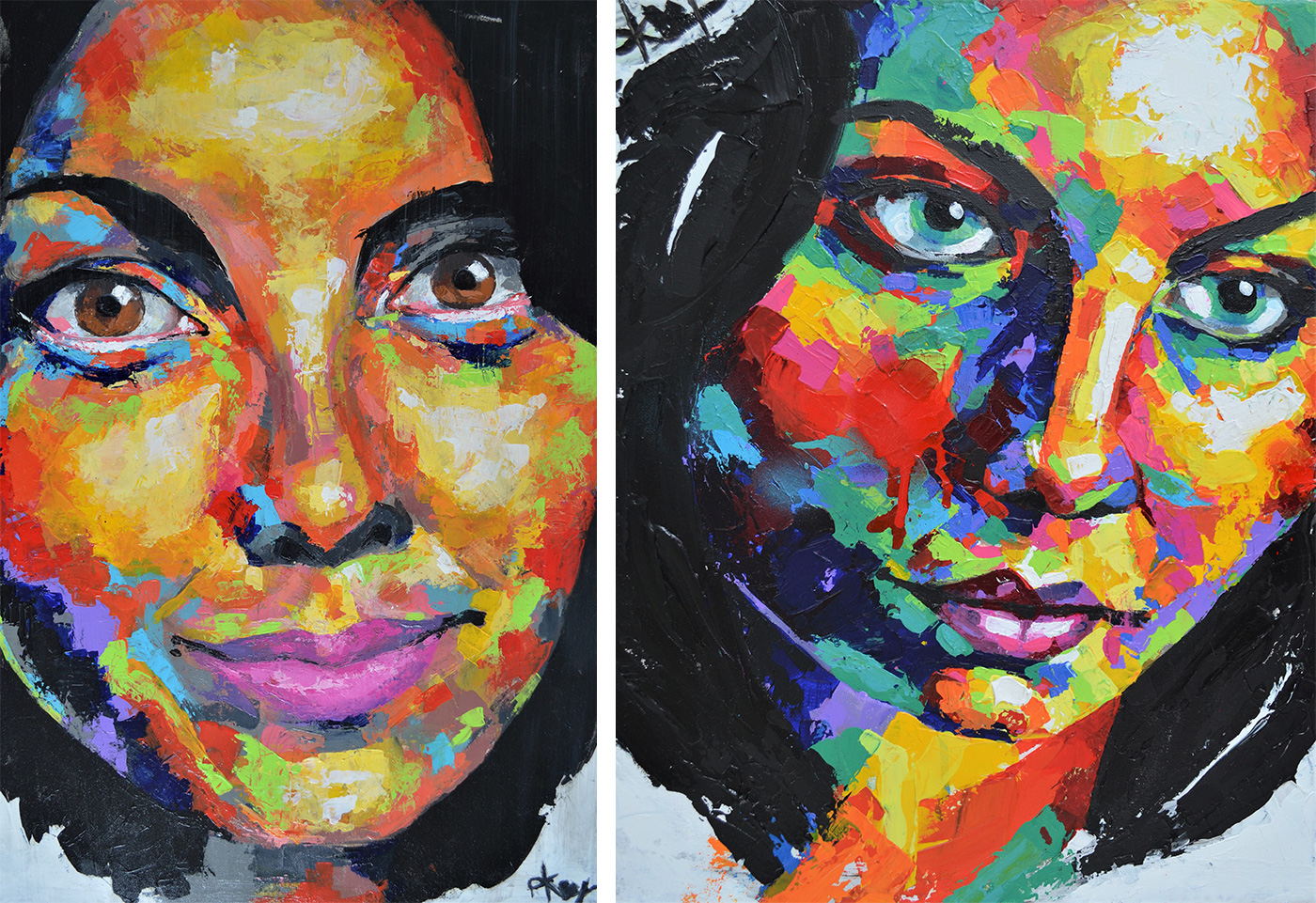 Croydonist: What's your process? Do you sketch work first, or do you go straight to paint?
Kay: I always sketch the face straight onto canvas with a pencil or charcoal, and then just go in from there!
Croydonist: Classic interview question – if you had to invite 3 artists or creatives to a drinks party (dead or alive) who would they be and why?
Kay: First would be Leonardo Di Caprio, as he's my favourite actor for sure! I must have seen every film that he's in. He's mesmerising on screen, and he has a lot of knowledge about world environmental issues which can't be ignored! My second and third would be Amy Winehouse and Salvador Dali! As well as being heroes and creatives at the top of their game, I'm absolutely sure that they would make a drinks party one to remember to say the least!
Croydonist: What's next for you this year?
Kay: I'm excited to be having my work displayed at an exhibition at the Bronx Brewery in the Bronx, New York. After that my work returns to Croydon where I have a solo exhibition at 'LOFT' which is part of 'Croydon Arts Store' in the Whitgift Centre.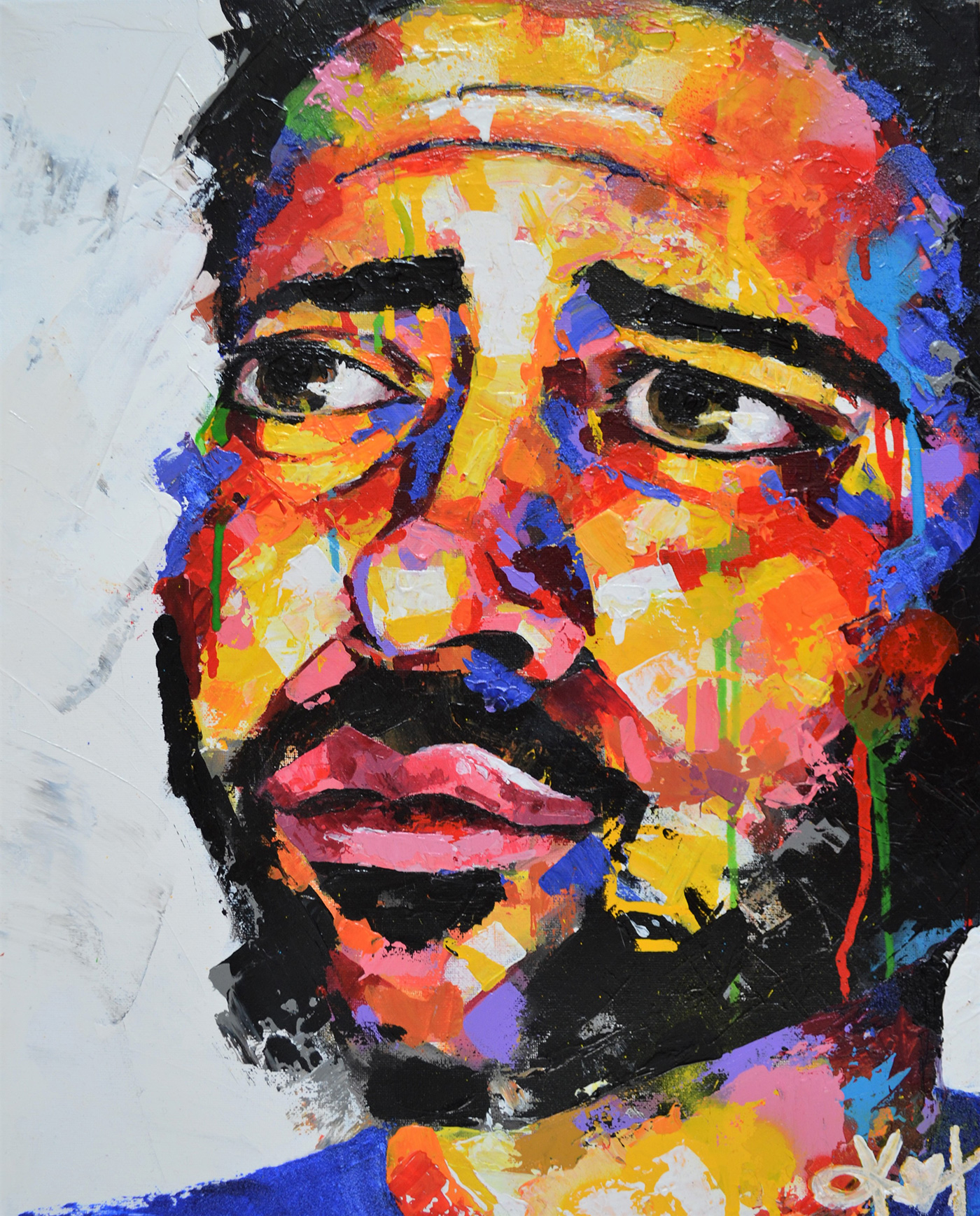 Finally your favourite Croydon haunts…
Croydonist: Favourite spot for a drink?
Kay: You can't go wrong with prosecco on tap at Arts and Craft Bar.
Croydonist: Favourite gallery?
Kay: It's got to be RISE Gallery. The works from world famous artists that are available to view right on our doorstep is unbelievable. And they have done so much work commissioning the street art of Croydon, that in my opinion has really changed the vibe of the town.
Croydonist: Favourite place for a movie?
Kay: I have to admit, I go into Everyman cinema in Oxted on the rare occasion I go out to watch a film, as they have hot food and booze that you can take to your seat.
Croydonist: Favourite place for an evening's entertainment?
Kay: Depending on what's going on there, I've got to say Boxpark! The buzz at the World Cup there was out of this world!
Croydonist: Favourite greenspace for a wander?
Kay: I love to go to Crystal Palace Park with my daughter, as there is the dinosaur park and always stuff going on for the kids.
Croydonist: Favourite spot in Croydon for inspiration?
Kay: I love to walk around and check out the street art that seems to be popping up everywhere in Croydon at the moment. There also always seems to be new coffee shops, and I'm forever inspired by the faces that I see at Surrey Street Market.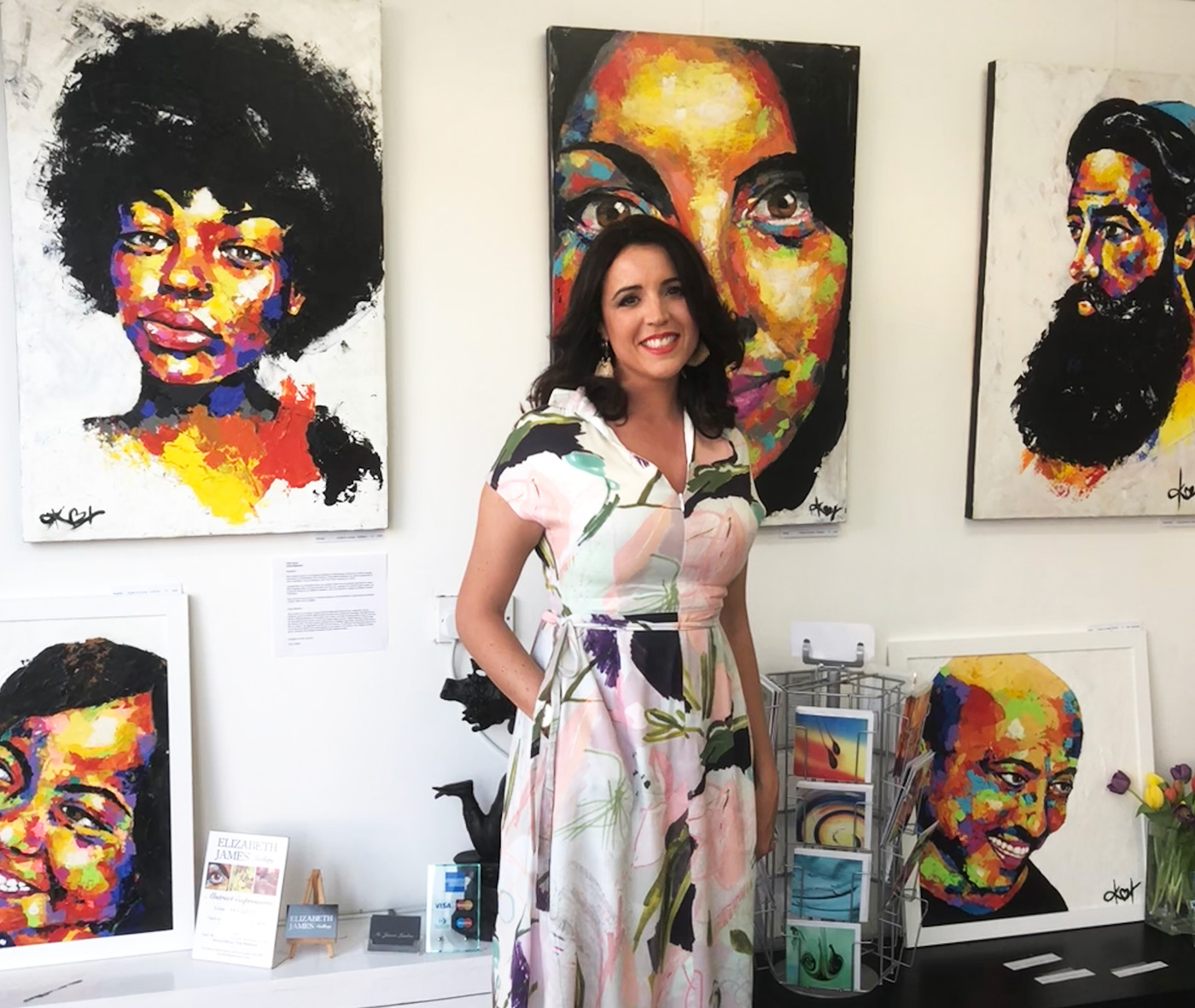 Big thanks to Kay Lovesah for chatting to the Croydonist. Keep up-to-date with her work and exhibitions on her instagram and Facebook.
All images courtesy of the artist. Header image by the Croydonist created with close-ups of the artist's work.
Posted by Julia