I grew up on the southern edge of Croydon and my childhood home was just down the road from Kenley Common, so I've been visiting this beautiful greenspace ever since I can remember…
I remember a primary school trip to meet Princess Anne for some forgotten reason at Kenley House on the borders of the Common.
I remember the gliders from Kenley Aerodrome whirling in the sky above our house, and always dreaming of riding in one.
I remember proposing to 'turn' the aerodrome into a zoo as part of my GCSE humanities coursework (don't ask why – I can't remember – although I'm sure the scale model is still in my parents' loft!).
And I remember many walks with my folks, bike rides, and afternoons building camps in the woods with friends in between.
Of course we all tend to take for granted the area where we spend our younger years, and I didn't really appreciate Kenley Common's beauty (as well as its historical and natural significance) until my more recent visits.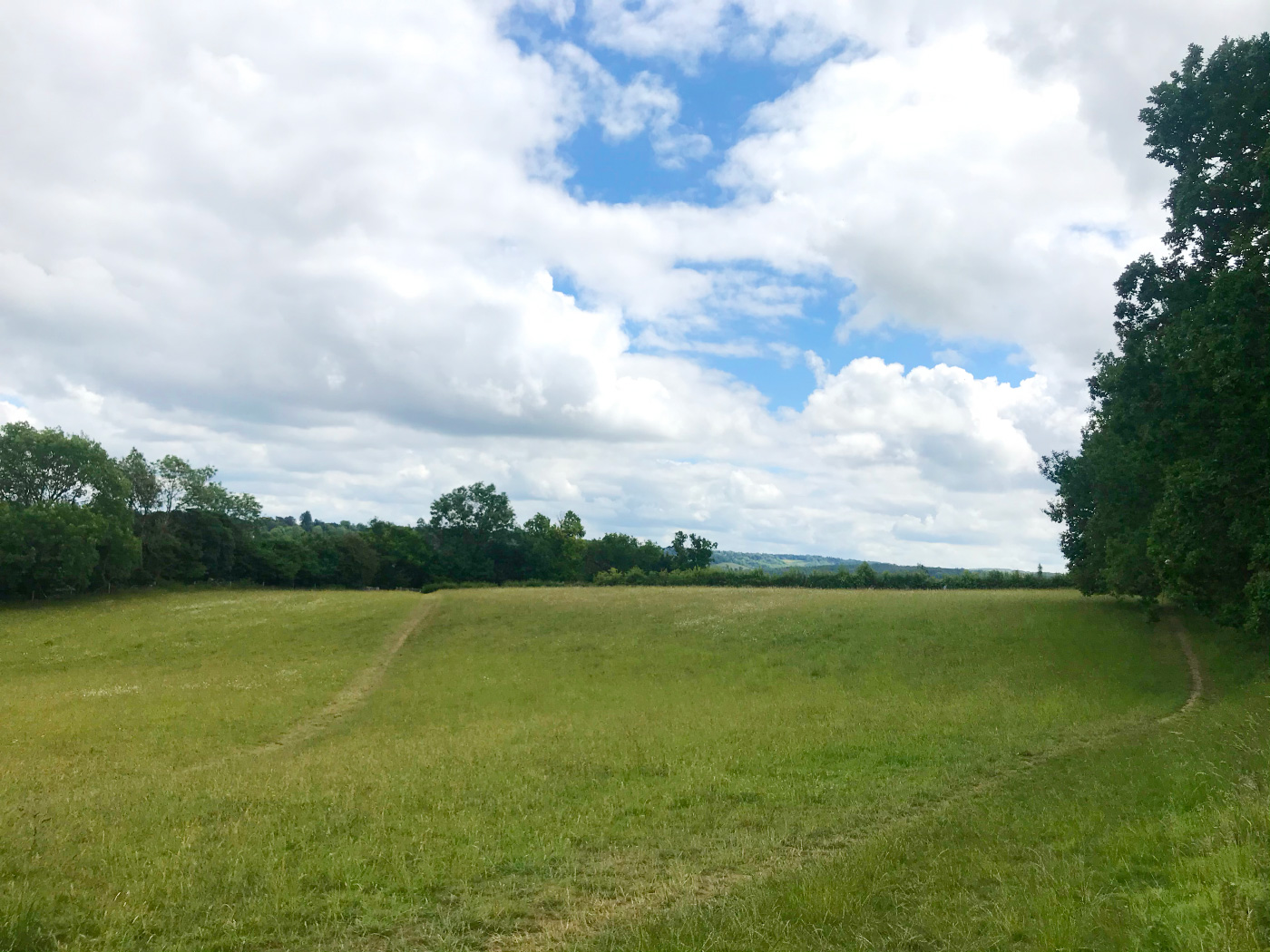 In case you don't know the Kenley end of the borough, Kenley Common is a rather idyllic open space of meadows and woodland which surround an aerodrome that was associated with the Battle of Britain, and is in fact the most intact fighter airfield in existence from World War II. In the war around 1000 service personnel were stationed at RAF Kenley and there are a lot of historic structures still there today left over from the war years (The bunkers were great for hide and seek as a kid).
As regular readers already know, I am no historian (I took GCSE humanities, not history!) but if you are interested in military history there is a fantastic website called Kenley Revival which has a wealth of information, fascinating stories and many other resources about Kenley in WWII. There is even a newly installed heritage trail on the common itself (look out for the Spitfire shaped signs dotted around the aerodrome), as well as some downloadable WWII walking guides that you can follow at your leisure.
Today the airfield is owned by the Ministry of Defence and is still used for glider training, so enter the airfield at your peril. Having said that, if you're visiting on the weekend, you'll find a lot of children learning to ride their bikes on the nice flat expanse of tarmac! Don't tell the MOD…
Kenley Common isn't just for history buffs as there is nature aplenty, from sheep and cows grazing in the meadows (I remember a particularly bolshy sheep headbutting the wheel of my bike in my teens) to birds, butterflies and rare wild flowers.
A couple of years ago I went on a guided orchid walk organised by Croydon Natural History & Scientific Society on the Common (yes orchids, you heard right). It was the first time I had come face to face with an orchid in the wild, or even knew that was a possibility. They are delightfully delicate (and definitely not to be confused with the house plant variety you can buy in your local garden centre).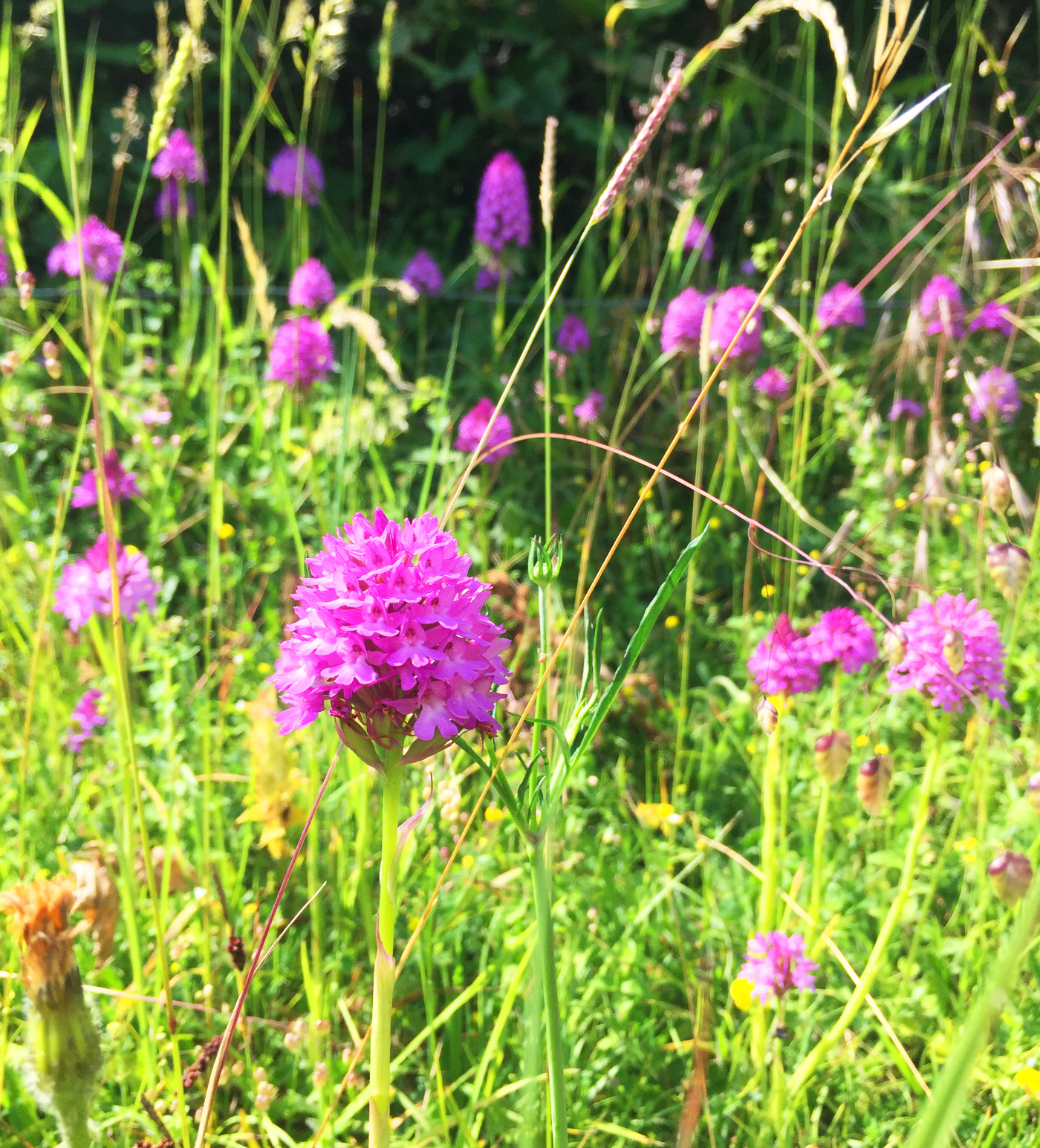 The walk introduced me to the breadth of flora and fauna on Kenley Common, and I have been back many times since to enjoy this breath of fresh air at the bottom border of our borough. Kenley Revival also has some lovely self-guided nature trail maps to download if you don't just want to wander aimlessly, like I do.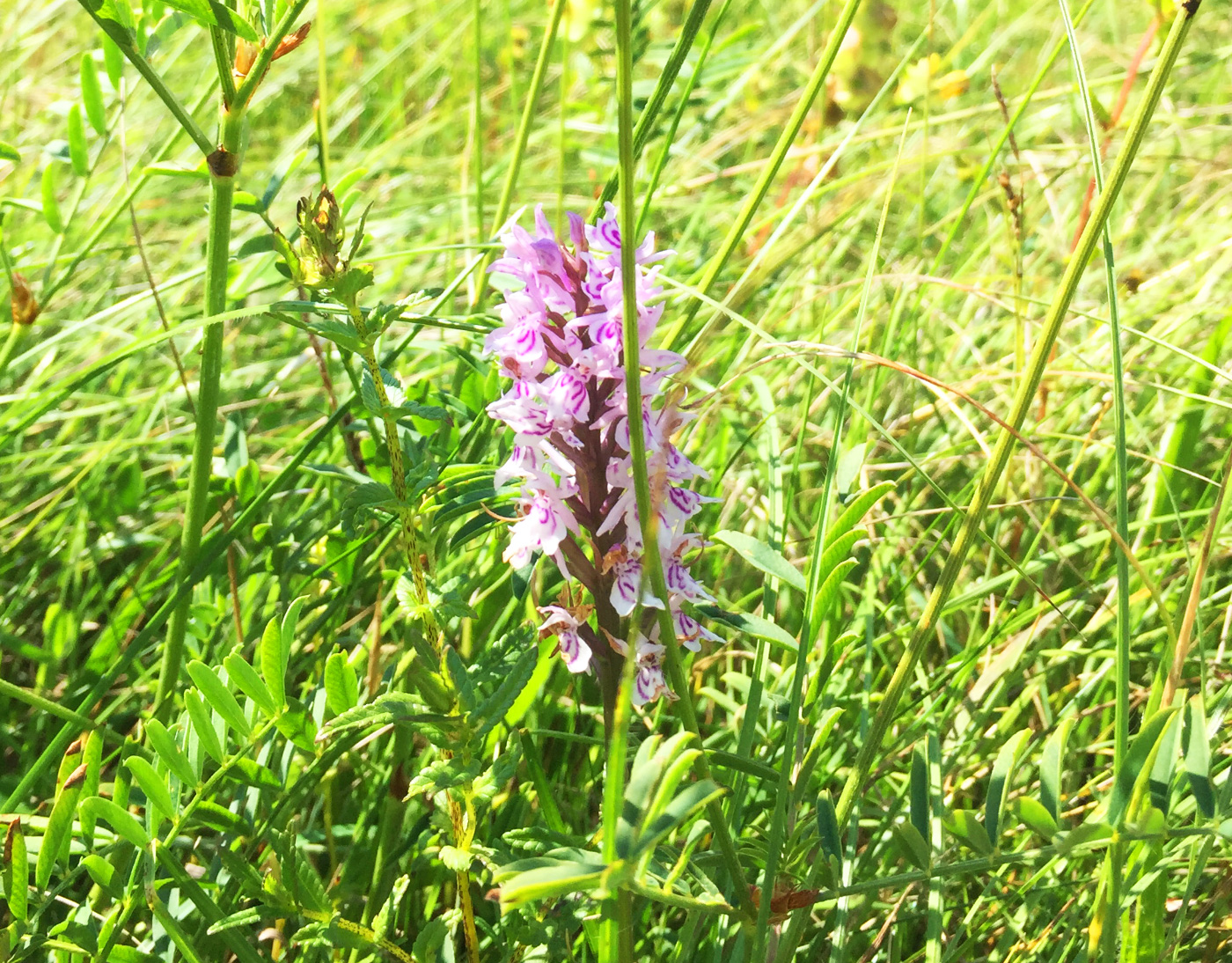 There are many access points to Kenley Common, but I'd suggest either entering from Hayes Lane (CR8 5EP) on the aerodrome side, or via Hilltop Road (CR3 0DD) or New Barn Lane (CR3 0EX) to start with the meadows and woodland. The Hilltop Road and New Barn Lane side is about 10-15 minutes walk from both Kenley and Whyteleafe Stations.
All images by the Croydonist except the Spitfire photo. 
Posted by Julia