Our recent woodland rediscovery is in Sanderstead. Kings Wood sits between Old Farleigh Road and Limpsfield Road and is a beautiful ancient woodland. It's relatively flat and criss-crossed by pathways, making it an easy terrain for all ages.
I haven't been to this pretty spot for a good few years, despite it being the regular stomping ground of my godson Oli and his older brother Fin. So I'm rather glad I listened to their mum Lisa's recommendation to definitely revisit in bluebell season.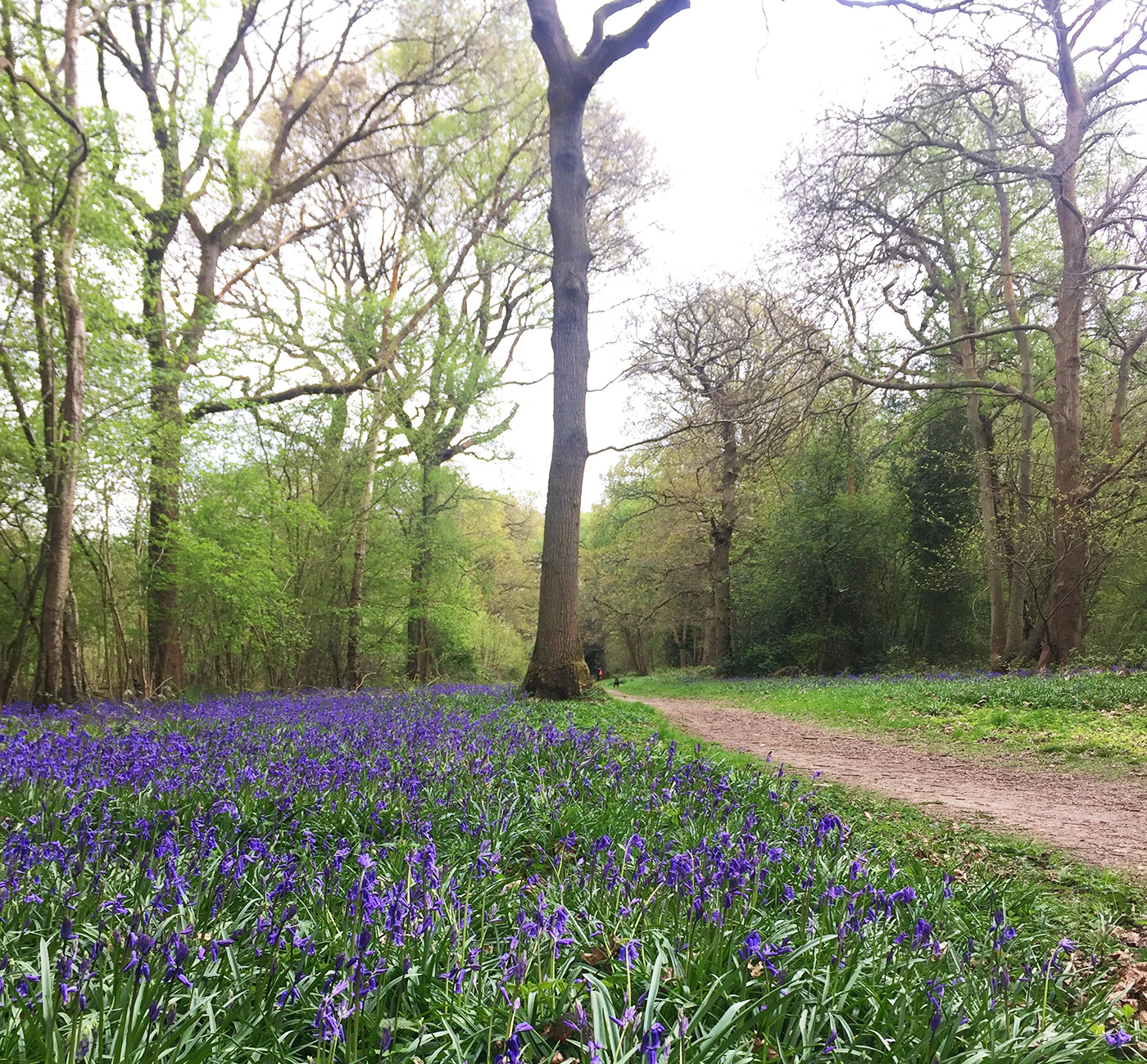 Thus on the Easter weekend, we were met by a sea of bluebells as we entered Kings Wood, with Lilly the dog, rushing ahead to explore.
Historically the woodland provided the Sanderstead parish with timber, fruit, nuts and herbs, and was then a games reserve in Victorian times. Today it's cared for by the Friends of Kings Wood along with the council. Don't just expect to see vast expanses of bluebells – there's a whole host of other flora and fauna. White wood anemones vye for attention in the carpet of blue, and if you're on the lookout for them you might 'spot' a Great Spotted Woodpecker, which call the woods their home. On the outskirts of the woods we were passed by small groups of horseriders. Yes this is in Croydon, rather than the Ashdown Forest, folks.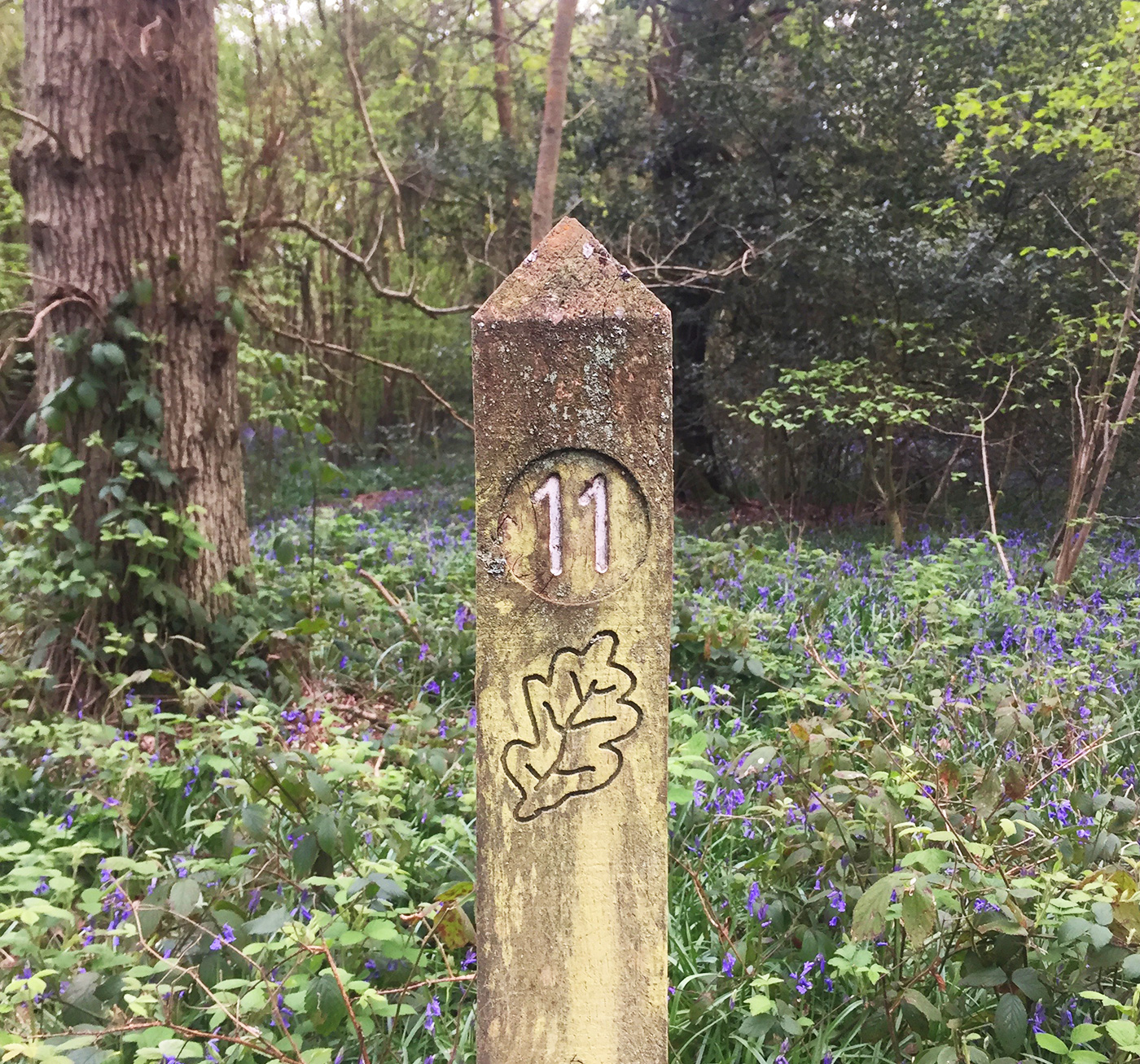 As we wandered through we noticed a series of numbered posts dotted along the pathways, which are also plotted on the Kings Wood map (displayed at several junctions). This is presumably to stop you getting lost in the Manhattan-like grid, or perhaps to try your hand at orienteering. Using the posts as an aid, we navigated our way to the central square to find the well-hidden pond, which was restored back in 2002.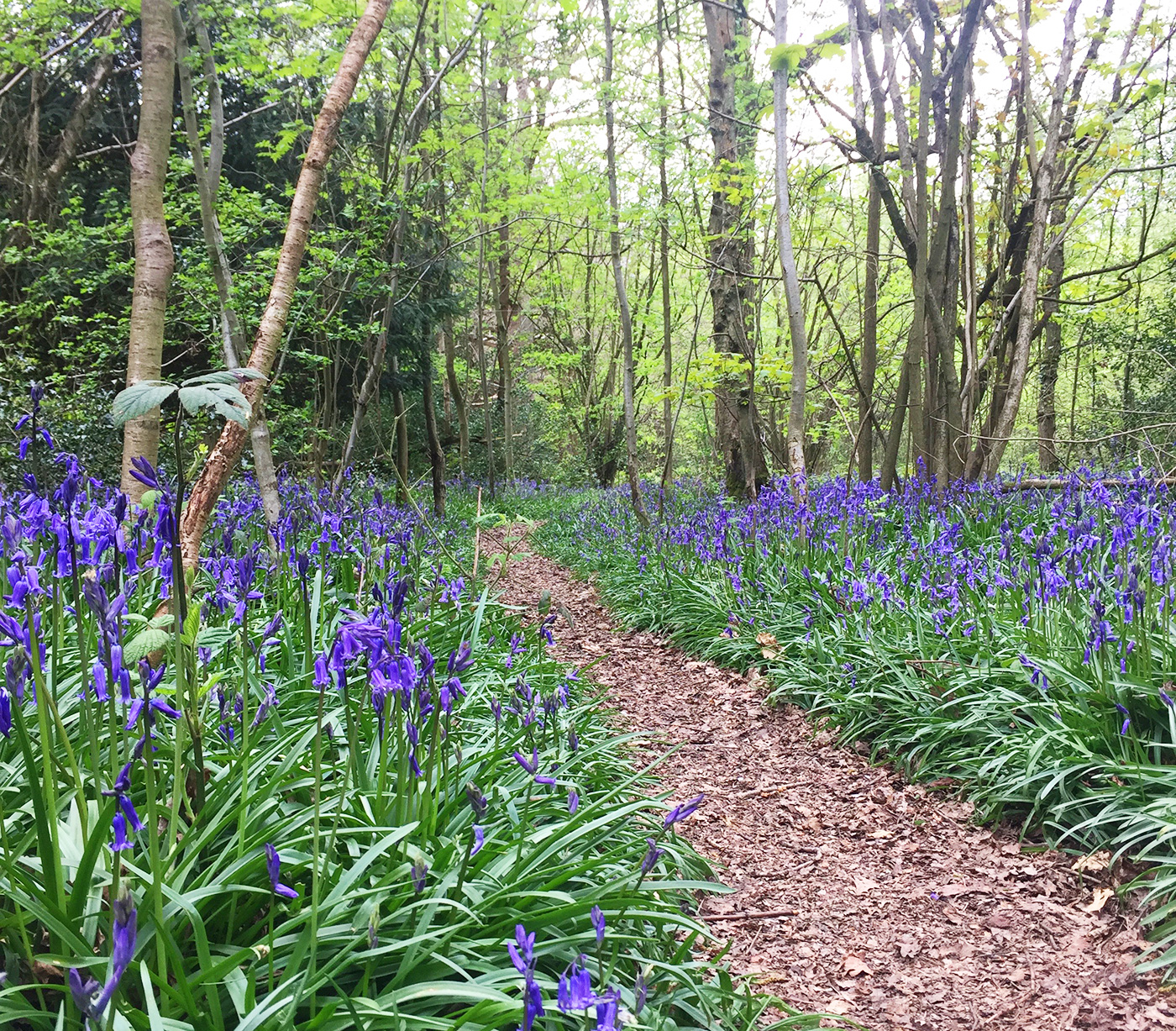 Whilst carefully treading through the undergrowth something caught the corner of my eye, and when I looked up I saw a large roe deer staring straight back at me. Again, yes this is Croydon. It's not my first sighting of a deer in our borough's woodland by any means, but it always comes as a pleasant surprise to encounter one of these elegant chaps. We spent a good while frozen in a cross-species staring match before we both moved off in different directions. I hope he (or she) had a friend waiting around the corner.
We believe the bluebells will be in bloom for another few weeks yet, so if you fancy a peaceful woodland stroll we recommend you get yourself down there. We'll be back there again soon with Lilly, if we can keep her away from the pond, that is. Let's just say we took home a very muddy dog.
If you're looking for a more organised walk, we notice that the Croydon Natural History and Scientific Society (CNHSS) has a Botany Walk next sunday (23 April) at 2pm in conjunction with Surrey Wildlife Trust, which I'm sure will be a lot more informative on the flora and fauna front than my amateur musings.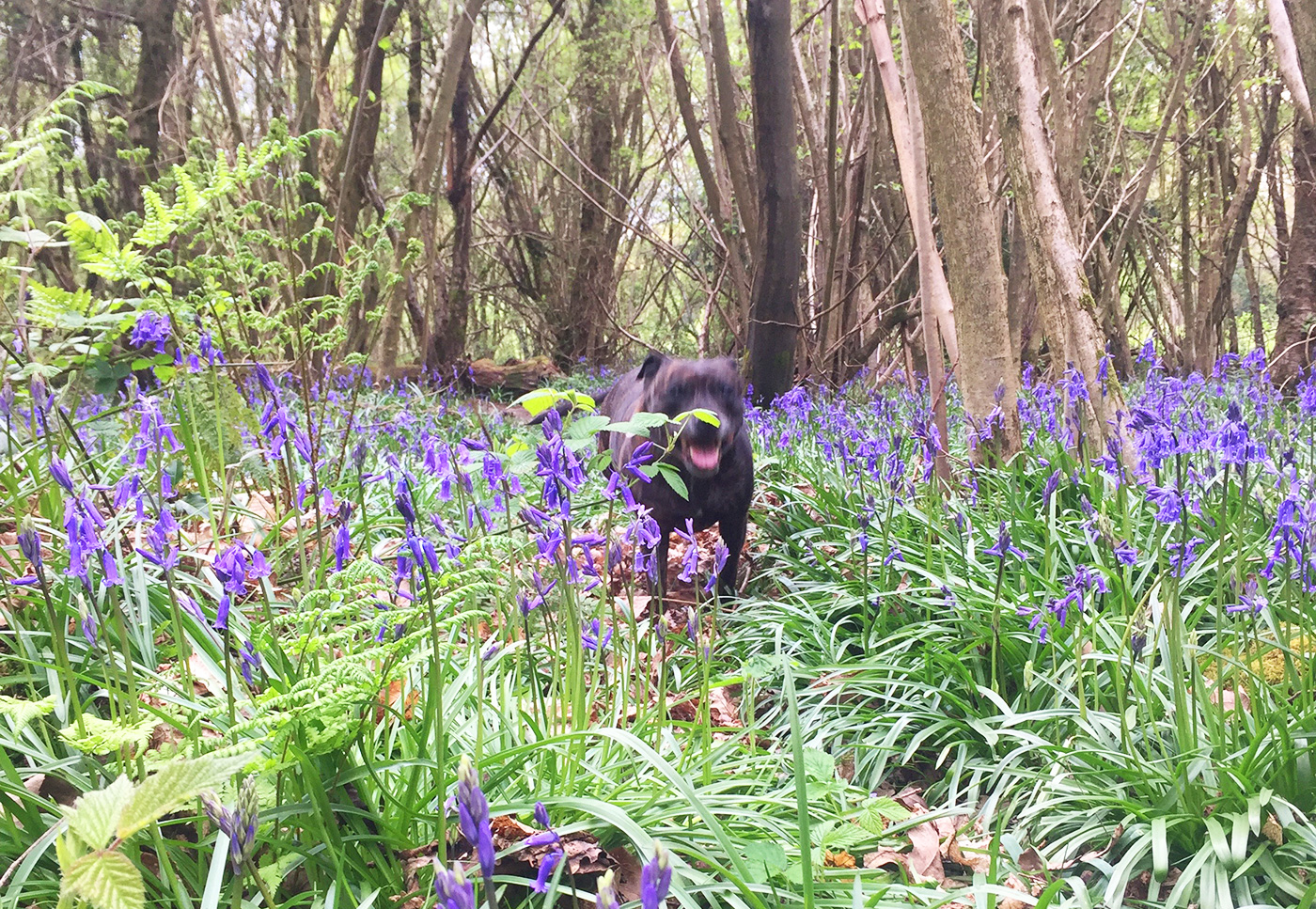 Posted by Julia