Comfort food that is fresh, tasty and has health benefits… don't think these three go together? Well think again! Ever heard of Koshary? Well, you may have, but we certainly hadn't and so when we were invited along to sample what is known as Egypt's national dish, we were intrigued and couldn't resist. Enter new kids on the Boxpark Block, Koshary Kitchen.
So what is Koshary exactly? It's a rather tasty dish which is widely popular as street food in Egypt. Originating somewhere in the mid-19th century, it combines culinary faves from Italy and the Middle East.
The basis of the traditional dish is rice, macaroni and mixed lentils topped with a rather tasty spiced tomato sauce and crispy fried onions. You can order this from the menu, but the folks at Koshary Kitchen have explored unique twists to deliver a menu that packs a culinary punch to suit a range of tastes.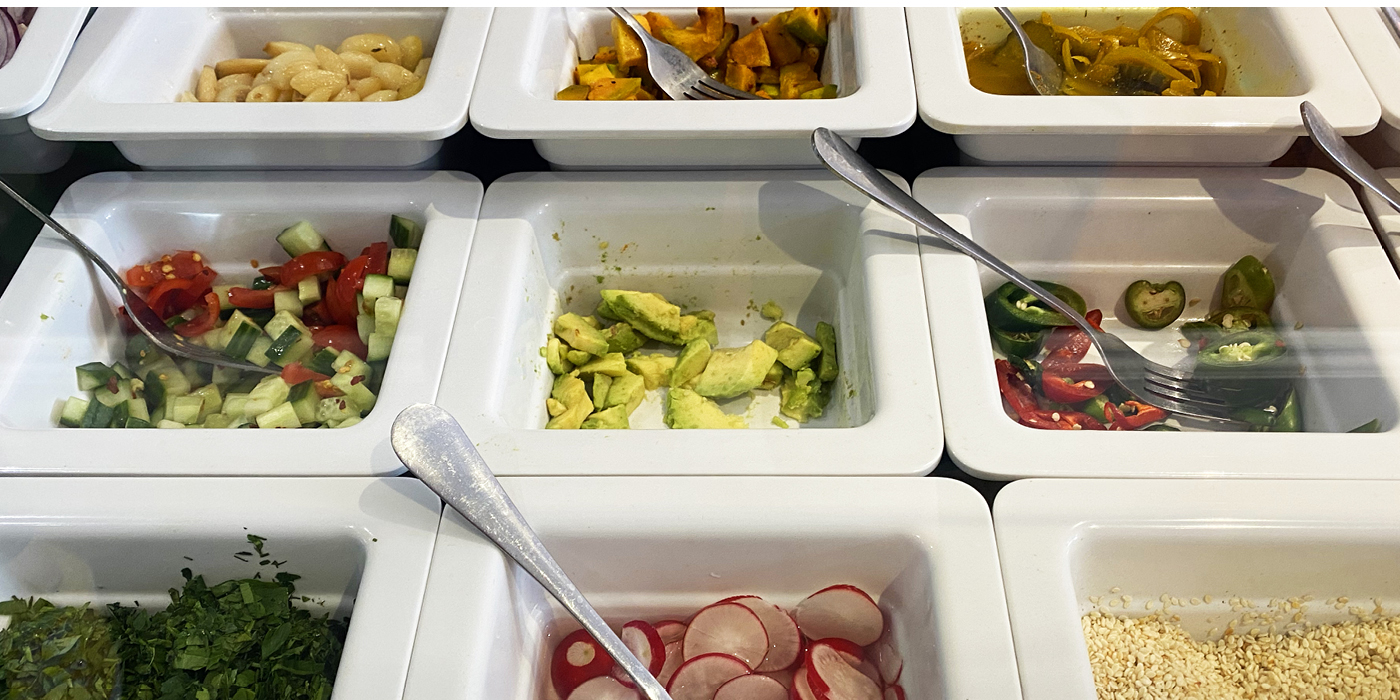 The concept is to build your own bowl or to select from dishes that Koshary Kitchen's head chef, Ramy Abdelrehim has created. It's all rather simple to construct your own bowl using the traditional base or making it a bit healthier with a mixed leaf and courgette version or brown rice and lentils. Then you add your protein, sauce, extra toppings and some final touches such as Sesame seeds, hazelnut Dukkah. Whether you're a meat eater or vegan, there are a number of combinations you can try.
We certainly did and so here is the lowdown of what we sampled.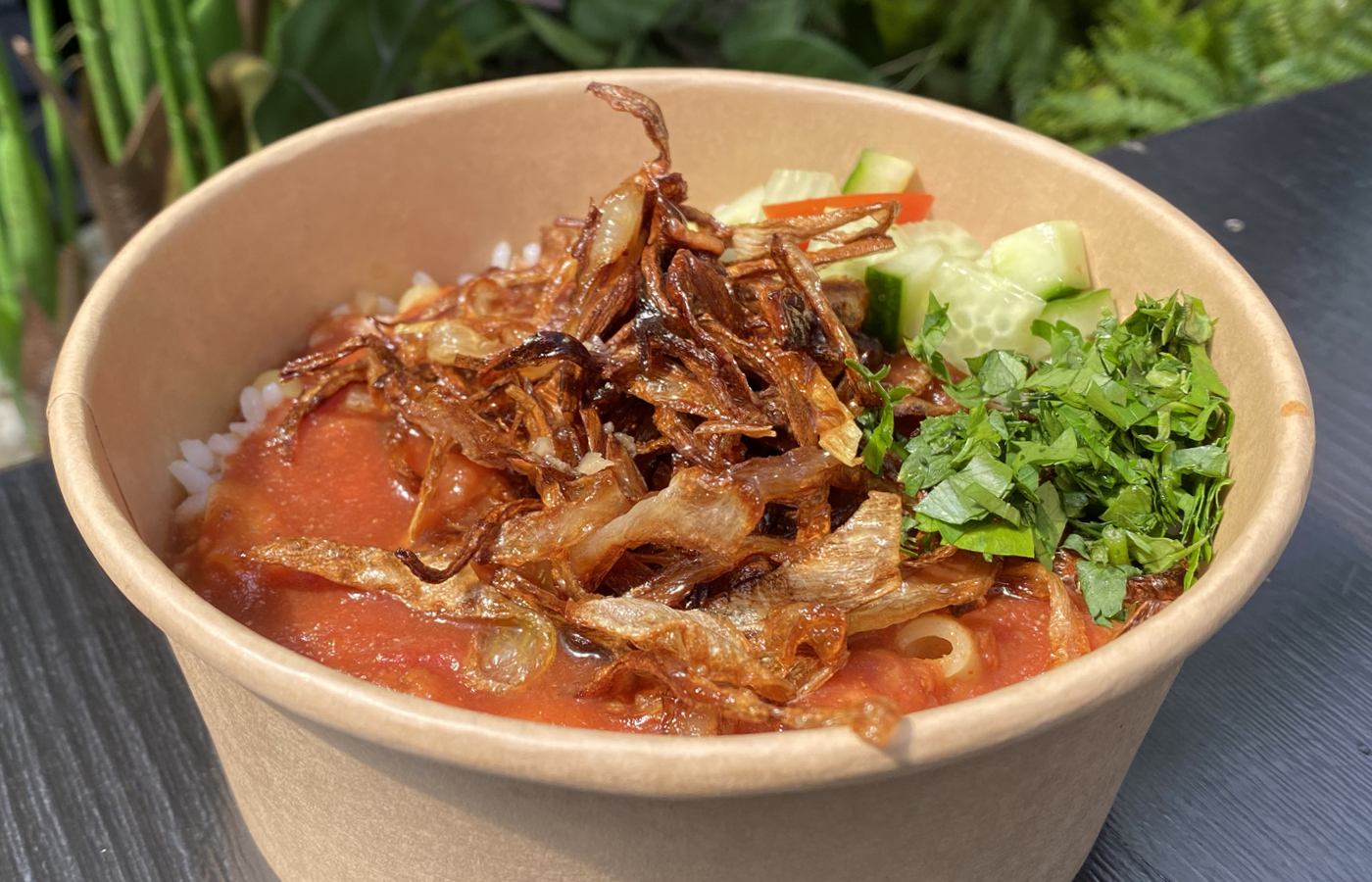 Classic Koshary
A classic Koshary mix of white rice, lentils, macaroni topped with a signature tomato sauce, garlic vinaigrette and fried onions.
There is more to this than carb on carb. This dish is like a lovely warm hug, completely moreish and just the absolute ultimate in comfort food. You have the softness of the macaroni and rice but with the freshness of the sauce that sends your tastebuds wild. Topped off with the crispy onion for lip-smacking goodness. The textures work incredibly well. It's a dish that feels familiar but new all at once.
We then decided to mix it up and move on to our next selection.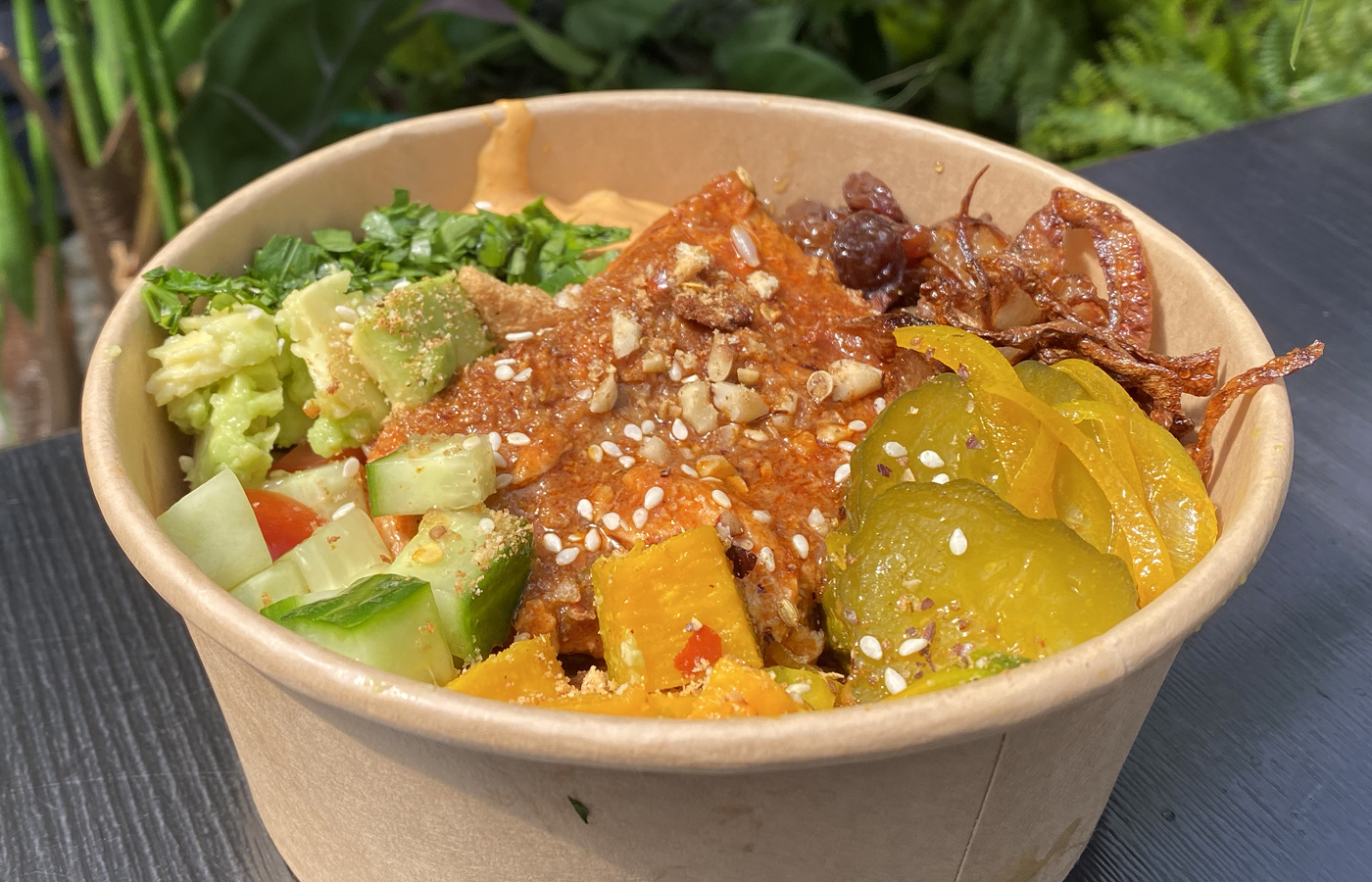 Hot Pink (adapted to have brown rice rather than white, and added avocado)
Salmon in a Tunisian spicy sauce with garlic yogurt served on rice, pickled cucumber, spring onion, broad beans and sesame seeds.
Generous portions of Salmon in chucks rather than flaked. The spice is not overpowering so the flavour of Salmon still comes through but with the added touch of Tunisian magic. This dish is filling, but healthy, comforting but not bloating, which makes it perfect for lunch (the smaller bowl option) or dinner (yep you guessed it, there is a larger bowl option). Just like the Classic Koshary, it is familiar, but the mix of flavours give it a uniqueness you won't get anywhere else.
Last up as our bellies were nearing full was… drum roll please…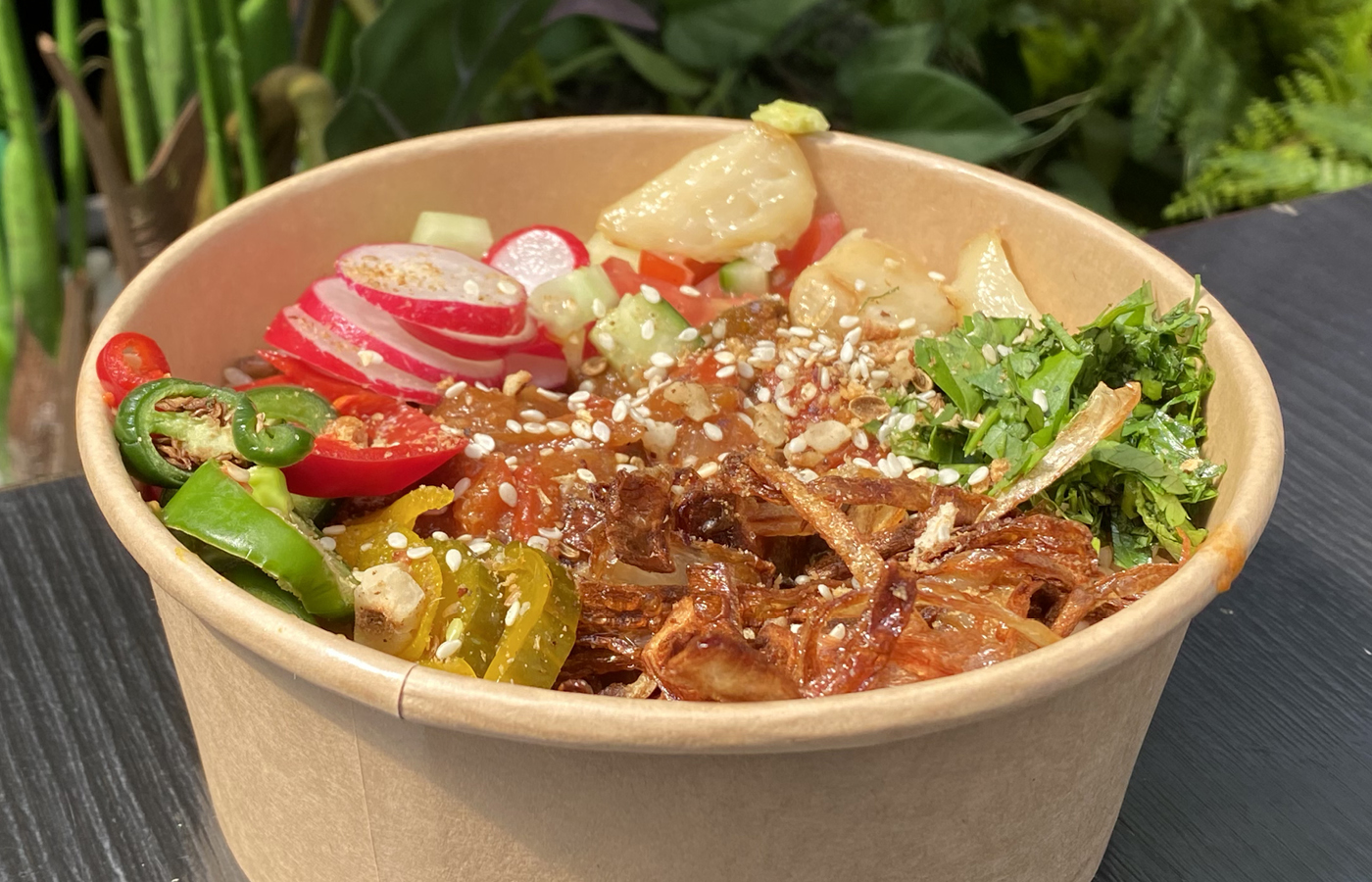 Low-Carb
Signature braised aubergine on a bed of spiralised courgette and mixed leaves with a sweet tangy pomegranate dressing, crunchy radish and fresh chopped salad, finished with a sprinkle of crispy onions.
You do not notice that it's carb-free. It's an amazing blend of textures to feel like a substantial dish while also being super kind to your body. The aubergine is cooked to perfection giving you a warming sensation of winter snuggles, but then also the taste of spring with the salad and crunchy radish and salad. It's a divine masterpiece of culinary excellence that I suggest everyone tries.
Since our first visit, we've been back to order dinner to take home and enjoy. This is going to be a regular in our household and also on visits to Boxpark for sure. A wonderful surprise and introduction to Egypt's culinary wonder with many a twist.
Enjoy!
Koshary Kitchen is in Unit 17, Boxpark Croydon, CR0 1LD. Open from 12 noon daily.
Find out more on their website, Instagram, Facebook and Twitter.
Posted by Angela