If I say Ladybird Books to you, I imagine it will automatically conjure thoughts of childhood. (Unless you received one of the ironic adult Ladybirds Books last Christmas that is.) Hoarder that I am, I still have a shelf at home lined with battered titles ranging from 'Underwater Exploration' and 'Telling the Time' to 'The Red Book of bedtime stories'.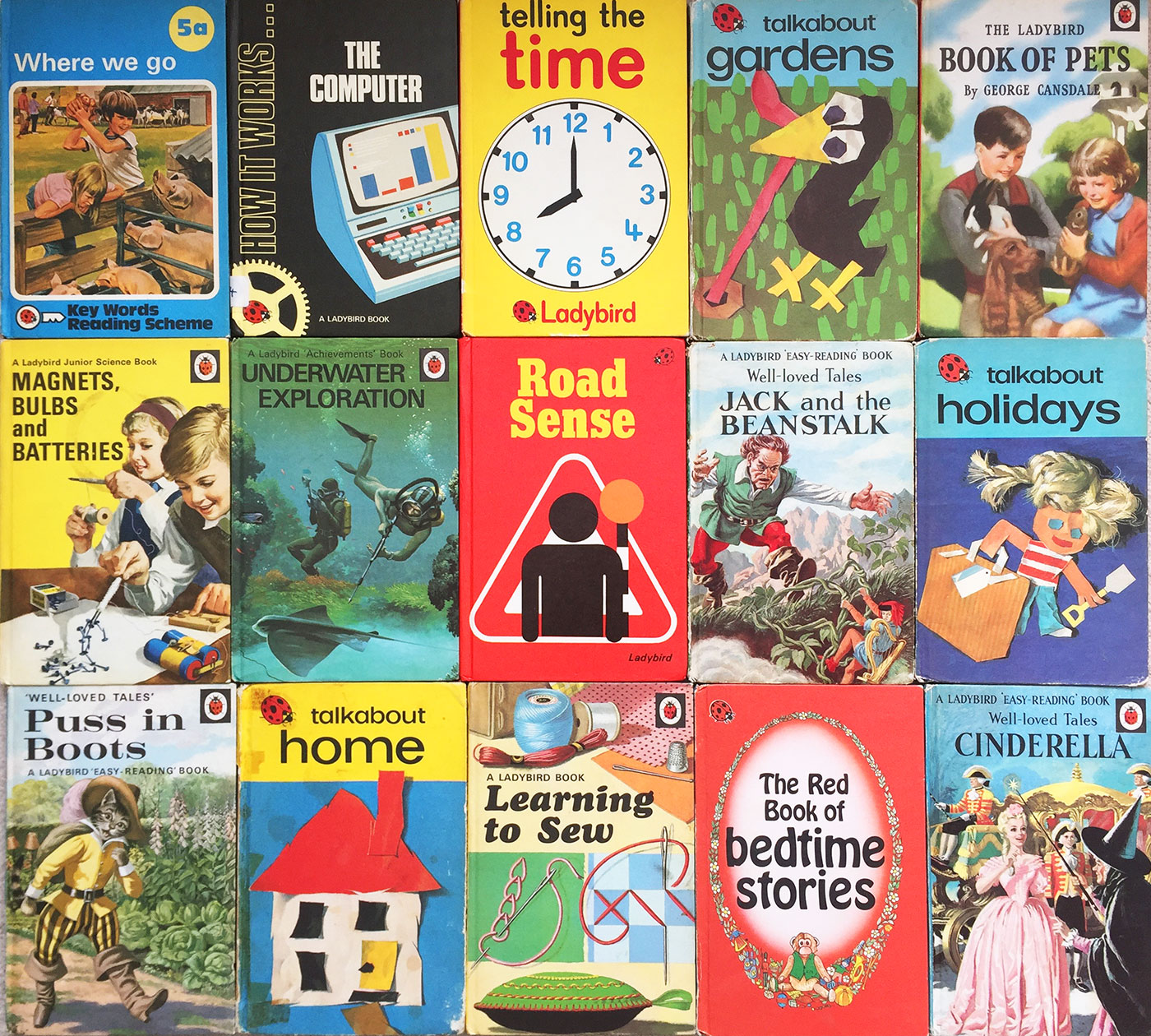 Despite being a graphic designer (and having a nerdy interest in such things) I shamefully never thought much about the many Ladybird series and the myriad of authors and illustrators required to create them over their 150 year history. That is, not until my printer friend Jason popped by the studio with a copy of Ladybird's 'Printing Processes' published in 1971 for us designers to geek out over.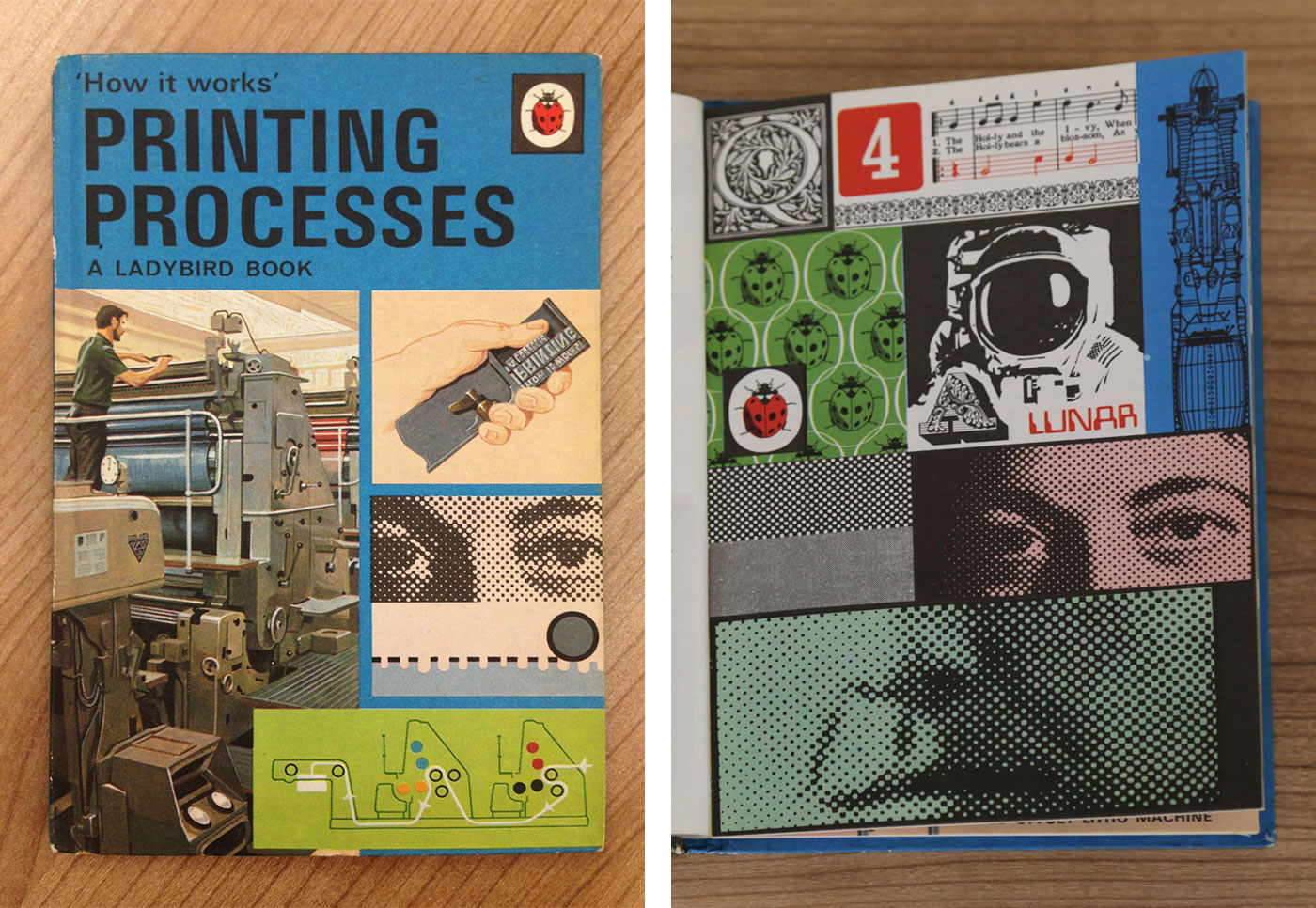 Now Jason – who grew up in Addington – and I often chat more about Croydon than printing, but it wasn't until he'd left, that he decided to do some research on the book's illustrator, Bernard Herbert Robinson.
By happy coincidence it turns out Robinson was a Croydonian, born in Broad Green in 1930 and schooled at John Ruskin and later Croydon School of Art. As well as an accomplished jazz musician he became a prolific illustrator working for many companies including Ladybird Books for 15 years from 1965-1980.
He illustrated many titles in the 'How it Works', 'Achievements' and 'Learn About' series including 'Printing Processes', 'Computer', and 'Making a transistor radio' – for the latter he didn't just illustrate the subject matter, but actually made all the radios in the book to make sure the instructions made sense.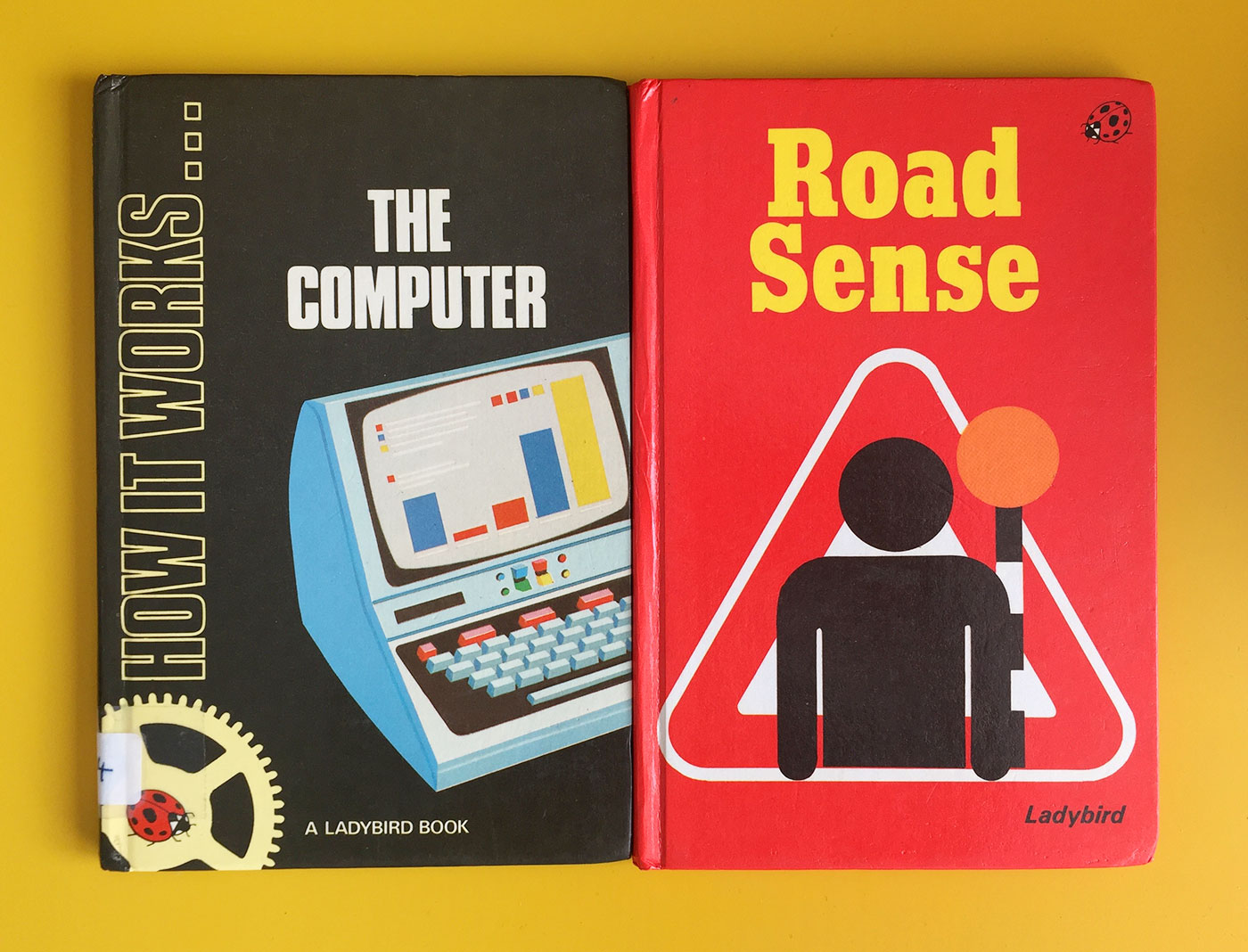 I was curious to see more of his Ladybird illustrations so acquired copies of 'Computer' from 1971 and 'Road Sense' from 1977.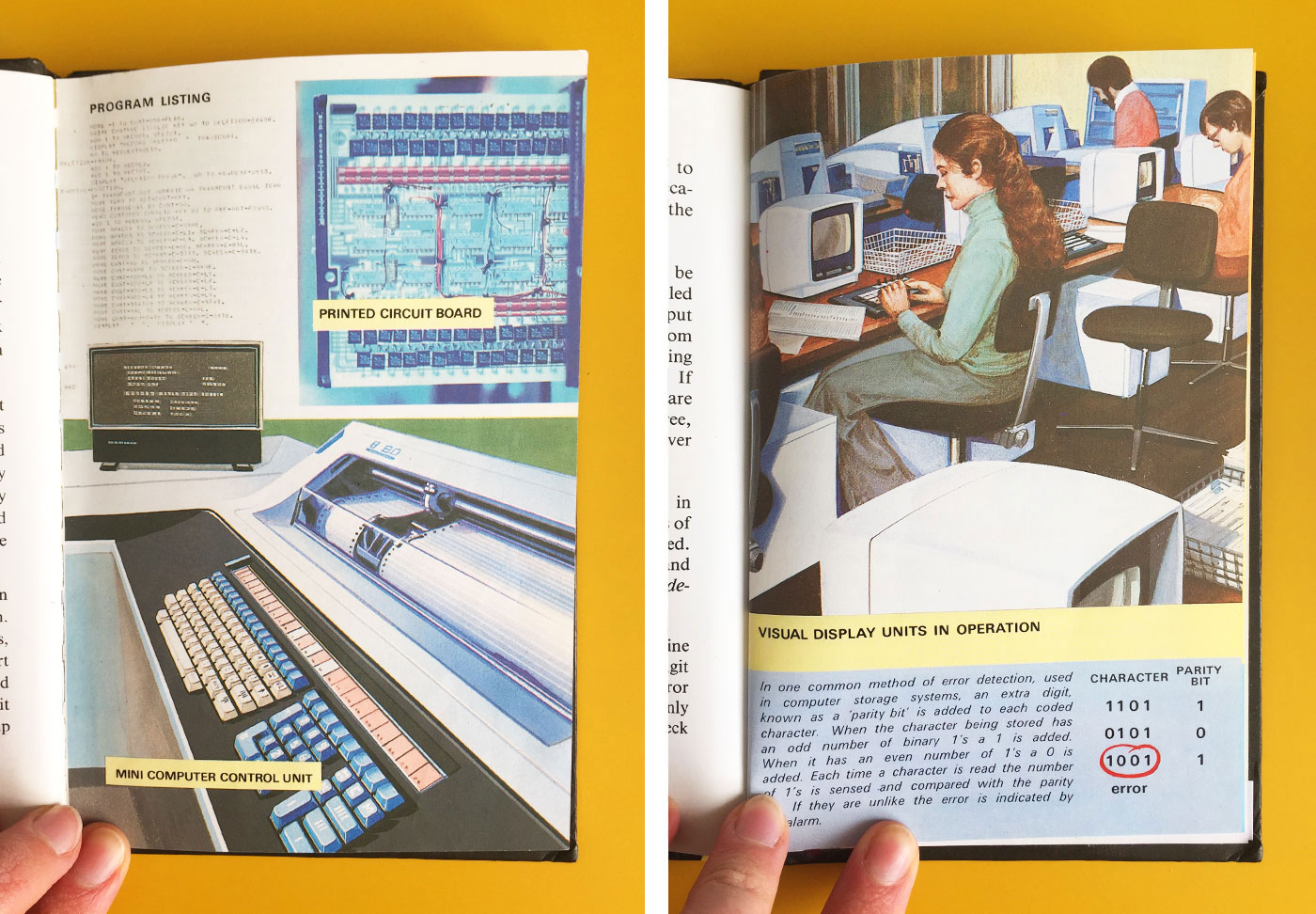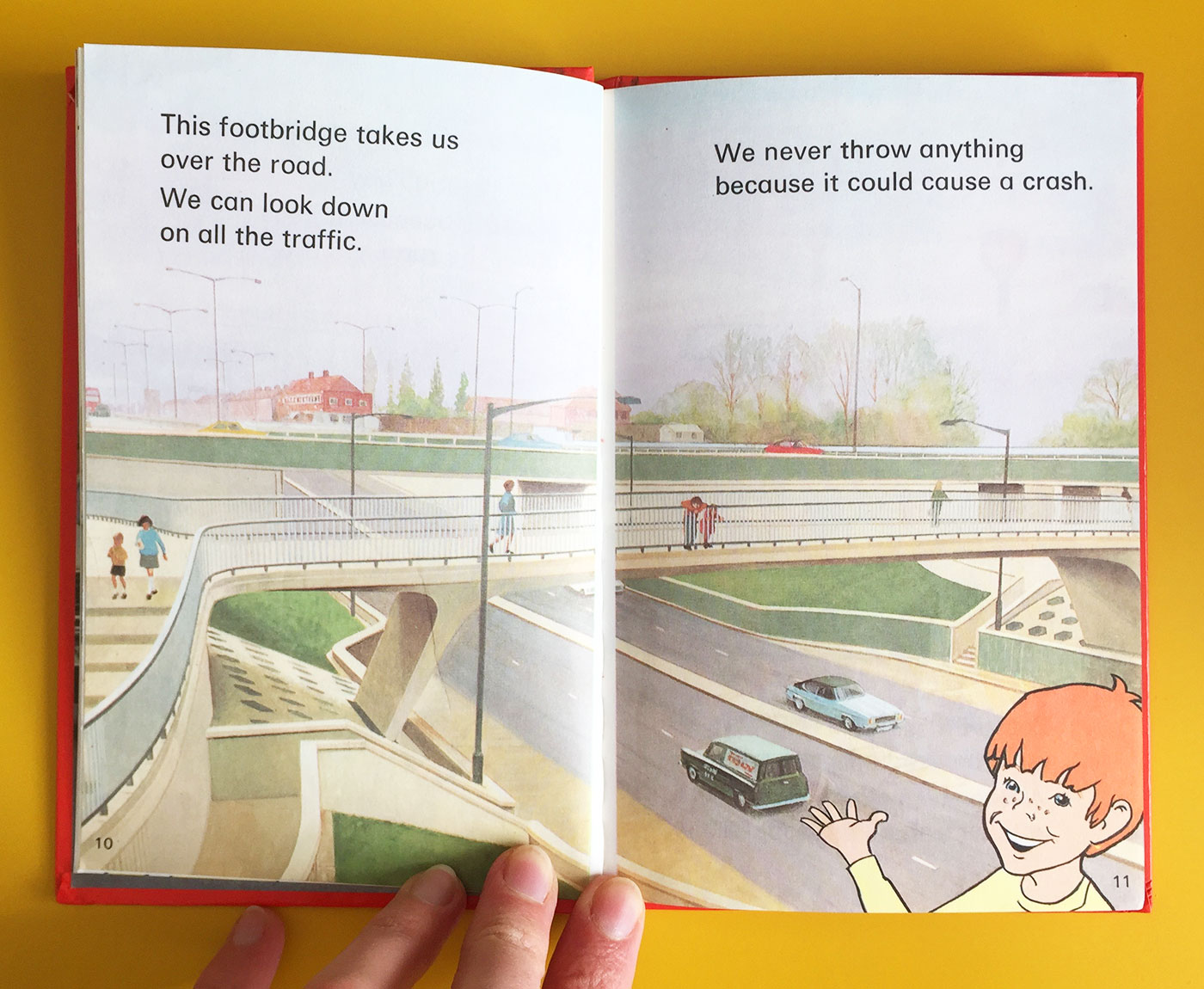 'Road Sense' intrigues me the most as you can obviously see the influence of our Croydon landscape here with the 60s style roads and architecture. Do you recognise this particular view?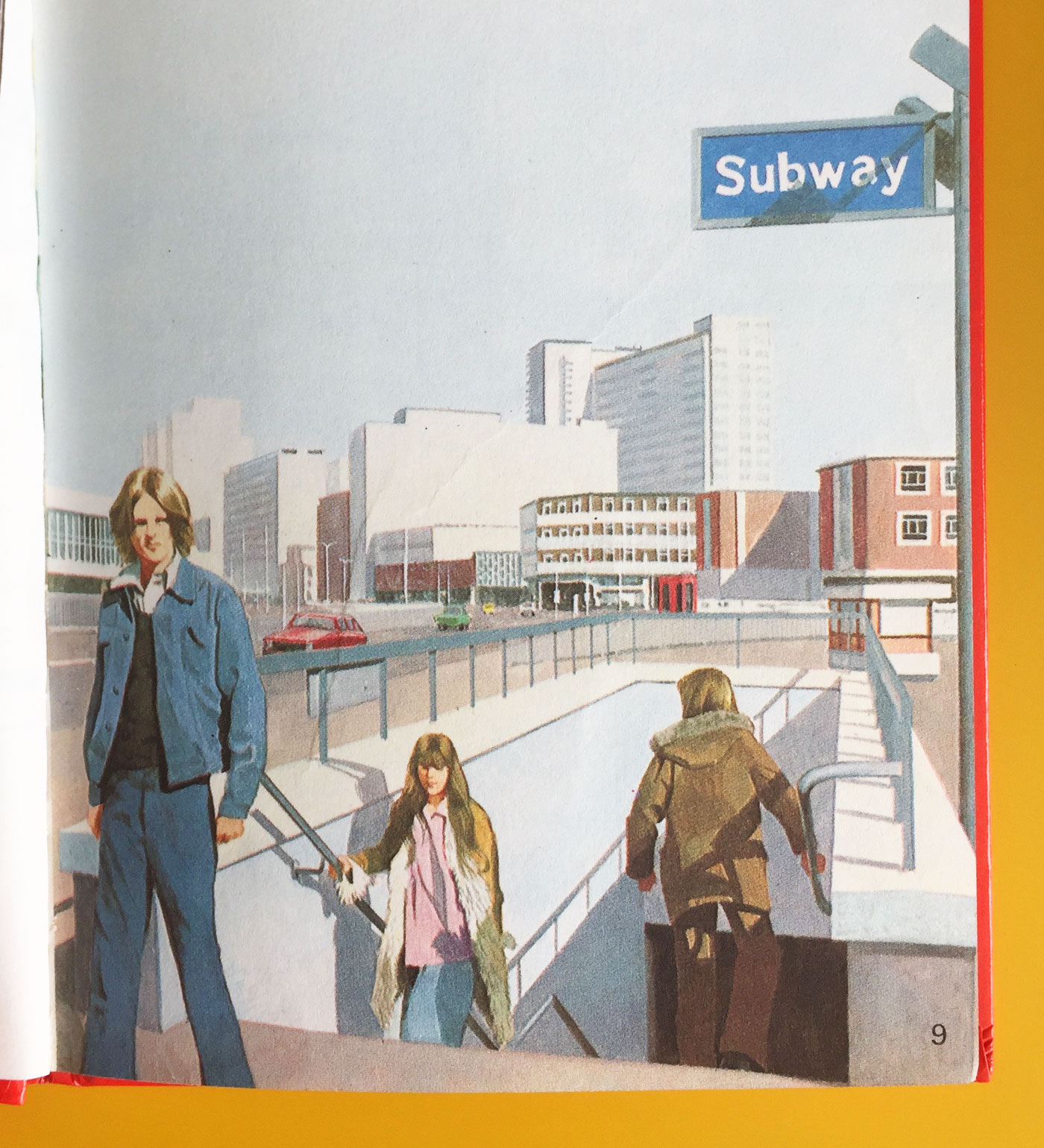 We may have a few more shrubs and trees since this was illustrated but you can clearly tell this is a view by the now unused subway next to the Fairfield Halls.
Robinson passed away in 2004 but if I've whet your appetite you can find out more about Robinson's life on this rather fascinating blog dedicated to old Ladybird books: http://www.ladybirdflyawayhome.com/pages/robinson.htm
Thank you to Jason Maclaren for the tip off about BH Robinson and for the photos of 'Printing Processes'. Ladybirds in the header image by Wes Breazell from the Noun Project.
Posted by Julia.