Reality bites the dust with mind bending experiences and pure escapism. No I'm not talking about LSD or any other kind of illegal substance. I'm talking virtual reality baby. Forget VR experiences of the past, put your home headset to the side and get ready to enter into the world of Limitless VR.
Last November a taste of the future arrived in Croydon with the opening of a brand new café, Limitless VR. Here you can simply slip on a headset, controllers in both hands, and be transported into a virtual world where experiences are exactly what it says on the tin. Limitless.
Now you may be thinking that VR is really for the hardcore gamer, but think again. We were recently invited along to try out a few of the games and were completely blown away with the myriad of worlds available with vast appeal to those, like myself, who do not own a games console. There's definitely something for everyone here, and with your own games area equipped with sensors so you can walk around, you really are completely immersed.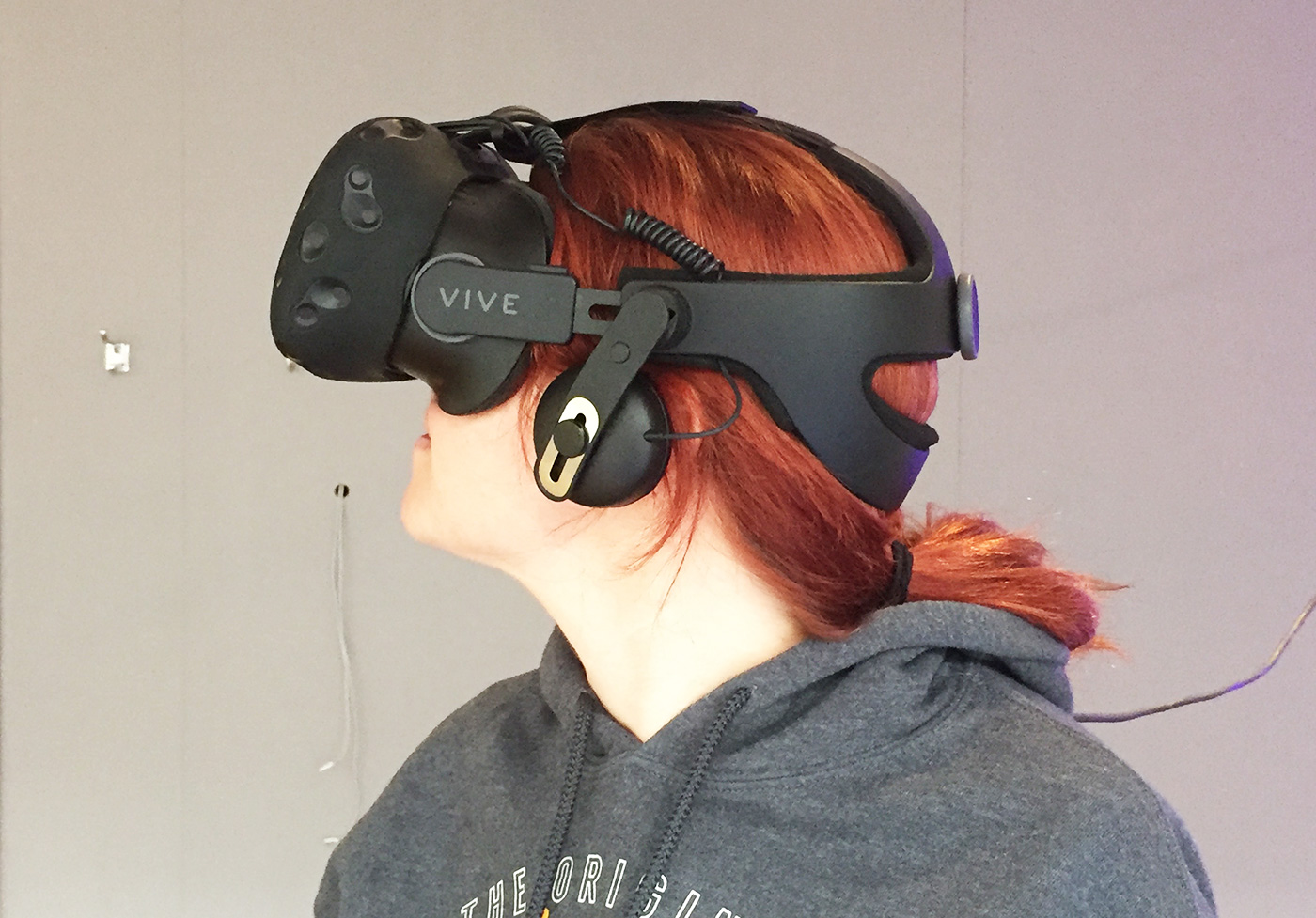 First up, we tried Richie's Plank Experience – for those who know me, know that I don't do heights. I have vertigo. I have been trying to conquer my fear for many years. Enter flash back to being left hugging a tree and crying when I attempted Go Ape, and that was just the kids version which was little over a two metres off the ground – I wasn't a kid either, this was as a fully grown adult. Anyway, I digress, but with reason, for Richie's Plank, was a way for me to face my fear head on. In this game, you start off at street level, where you can watch the virtual world go by in awe before turning round to enter the lift. Head to the top floor and the doors open to a breathtaking view of the city and a single wooden plank. The challenge is to exit the lift and walk out onto the plank above the city, bend down and pick up a piece of cake. Simple right? WRONG, SO VERY WRONG.
My heart started to pound, my hands began to sweat, and I was trembling as I edged myself forward. No matter how much I told myself that I was not actually on a plank, but stood in a café in Croydon with both feet firmly on the ground, my mind was completely there in the virtual world and tricked into the experience of soaring heights and the fear of falling. I gave up and went back into the safety of the lift and the descent to the ground floor. Julia also tried this game, having no fear of heights, but still felt the fear, as I did. She braved the plank though and succeeded in getting the cake. Sadly, technology isn't that advanced to allow her to eat it.
Next up we tried Fantasynth, a visual feast, where you are enveloped in music and abstract shapes, much like a music video. I can imagine, in years to come, this becoming the new futuristic clubbing experience, very much like those in the book 'Ready Player One'. If you haven't read the book, it's based in the future where VR is at the centre of everyone's life. An action based story with lots of nods to 80s gaming. Think Stranger Things meets the Matrix. It hits the big screens this year as the latest book to be adapted for your viewing pleasure.
Back to our VR experience, and next up is Arizona Sunshine, a zombie apocalyptic shoot-em-up which has all the excitement of a traditional game in this genre, but with the added scary jumpy thrill factor of being in the centre of the action 360 style. It's a lot of fun, and a wee bit scary too.
This is just a tiny glimpse of what Limitless VR have to offer. There are multiplayer games, such as Skyfront as well as experiences such as Google Earth for those single player explorers out there. Like paintball? Then why not try playing the VR version against your friends or the computer? And for those true gamers out there, you can even play against people online across the globe making this a truly international hub. In total, the café has around 30 experiences to try with a promise of more on the way. So with plenty of themed nights and promotions to choose from, the world of VR is now more accessible than ever.
Limitless VR is located on the High Street, near TMRW Hub. The café joins the ever growing community of creative thinkers and innovators of local business in the area, such as Brgr&Beer at Matthews Yard and the fabulous board game café, The Ludoquist.
We're excited to have this new addition on our doorstep, and will certainly be regulars in the various worlds of VR.
For a full list of themed nights and promotions, please visit here and for large groups and parties see here.
To find out more go to www.limitless-vr.com or give them a call on 020 8680 7775.
Header image: still from Fantasynth, courtesy of Limitless VR
Posted by Angela