September in Croydon is most certainly action packed, with Warhol Croydon underway, new culinary delights' opening up shop, plus this month sees the very first Croydon Literary Festival taking place this Saturday (9 September) at the David Lean Cinema. Croydon's next chapter is certainly placing the borough as a top cultural hot spot.
We checked out the festival schedule to provide you with our very own lowdown on what to expect, while also catching up with the Programme Director and Crystal Palace resident, Clair Woodward.
The festival promises a selection of quirky sessions which explore aspects of life in Croydon as well as author discussions with some pretty impressive names. Bestselling authors, Erin Kelly and Melanie McGrath, both members of the Killer Women crime-writing collective, will be running a session discussing their latest books, and why women are so incredibly successful in the genre of crime and thrillers. They will also be delving into why the suburbs are the perfect scene for a good old murder mystery. I'm hoping for a front seat at this one!
If you fancy your hand at writing your own book (I do), then the session called 'So you want to write', will be just your cup of tea and mine. On the panel will be Bloomsbury's publishing director, Matthew Hamilton, Unbound editor, Scott Pack as well as authors Adam Croft and Croydon's very own Liz Sheppard Jones.
From a session called 'Multicultural Children's Books' to another on 'Keeping Calm in Croydon' with Sunday Express Editor, Martin Townsend and celebrated actor Joe McGann – which is a session that covers the topic of mental illness – there really is something for everyone at this festival.
Finally, one not to be missed, is the session 'The Joy of Croydon' with homegrown talent, John Grindrod, author of Concretopia: A Journey Around the Rebuilding of Postwar Britain and South London Journalist Peter Watts (Timeout, The Guardian, The Sunday Times). The pair will be discussing the pleasures of the much-maligned borough – the architecture, countryside and culture. We, will of course be attending that one too.
With such an incredible bill of talent and myriad of topics, we wanted to understand the brains behind the festival and so caught up with Programme Director, Clair Woodward for a quick chat.
Croydonist: We hear that you first met in Matthews Yard to work on the idea for a literary festival (we love that space). Who is the team behind the festival and how did the idea come into being in the first place?
Clair: I saw a post on Twitter from Jonny Rose, a real Croydon mover and shaker, asking if anyone would like to run a literary festival in Croydon. I thought I might be able to help out as in the day job, I'm Arts Editor of the Sunday Express. Several of us came to the first meeting, and the event has been put together by four of us – Cassie Whittell, Brad Merrett, Jenny Aarons and me.
Croydonist: How did you go about putting together such an eclectic bill of writers and actors, attracting names such as Erin Kelly and Joe McGann?
Clair: The committee wanted to put together something memorable and quirky for the Festival. Putting together an inaugural programme was a challenge, but having been an arts and entertainment journalist for what seems like about 150 years, I have made some fantastic contacts with writers and others connected with the book business, and they have been incredibly kind and generous by appearing at the festival.
Croydonist: If you had to pick a favourite piece of work by one of the authors appearing at the event, what would it be and why?
Clair: Tricky that one, but if pushed, it would have to be Jim Bob's two Frank Derrick novels written under the name of JB Morrison. Frank is the funniest, wisest hero, and he's 81. I am a bit in love with Frank.
Croydonist: If you had to set a famous story in Croydon, which one would it be and if made for TV who would play the starring roles?
Clair: I think we could do a version of Candace Bushnell's Sex And The City in Croydon. Carrie (played by Kate Moss) would live in Ruskin Square. Mr Big would be played by fellow Croydonite Roy Hudd.
Croydonist: What are your top five reads of all time?
Clair: Unreliable Memoirs by Clive James
Madame Bovary by Gustave Flaubert
The Woman Upstairs by Claire Messud
Dandy In The Underworld by Sebastian Horsley
Kitty Peck and the Daughter of Sorrow by Kate Griffin.
Croydonist: Well that's my autumn reading list sorted.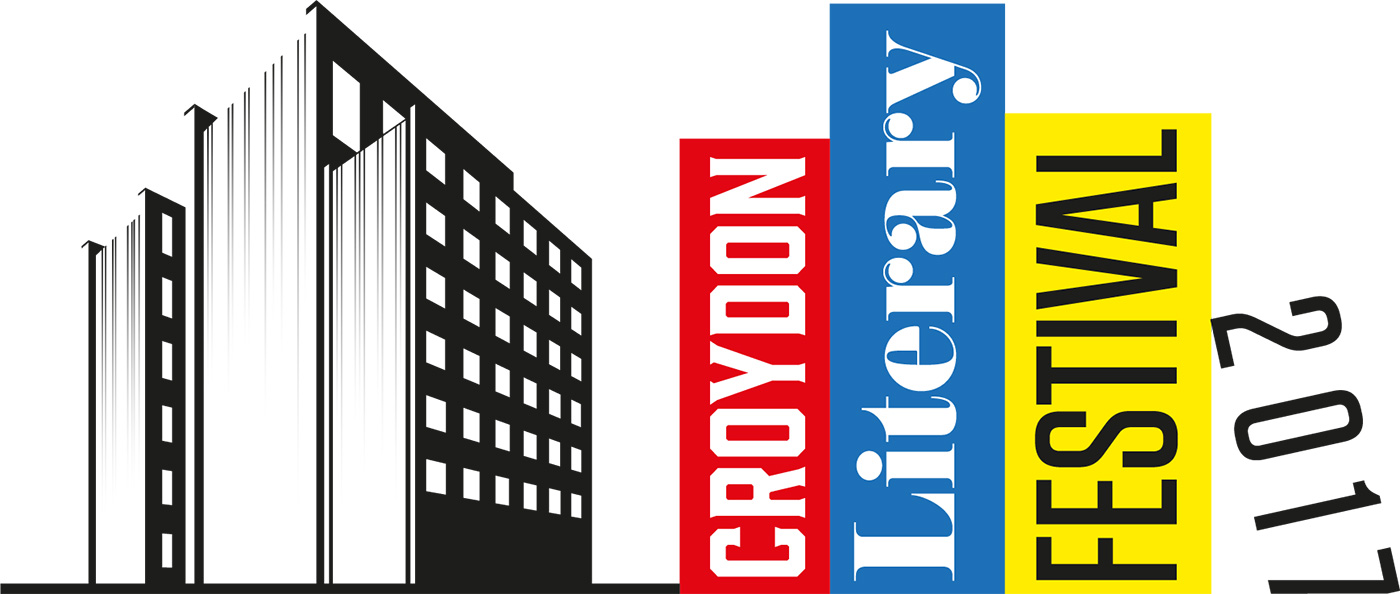 Thank you to Clair for chatting to the Croydonist. Details of what's on at the Croydon Literary Festival and how to book tickets can be found here.
Images courtesy of Croydon Literary Festival. Jim Bob photo by Paul Heneker
Posted by Angela