A few weeks ago we met the lovely lady behind Love a Lemon Ceramics at a workshop for local creatives at Croydon Clocktower. As soon as we saw Lemon's beautiful and quirky bespoke ceramics from dishes patterned with quirky creatures to vases shimmering in golds, blues and greens, we knew we'd have to have a proper chat to find out more about her work.
Croydonist: First of all, Croydon native or convert, and what area do you call home? 
Lemon: I'm a recent convert – I grew up in Essex/East London and then moved to Brighton for uni. I stayed there for a few years after I graduated and I moved to Croydon last summer. I live in South Croydon, and my studio is West, so I travel around the area quite a bit. Croydon typically has a bit of a bad reputation, but honestly I really like it here – the people have been so friendly and welcoming! The arts scene is really great here – close enough to London to visit all the great museums and galleries, but there's much more of a community vibe here – people are really social and support each other a lot and it feels less competitive than other places I've lived – especially Brighton.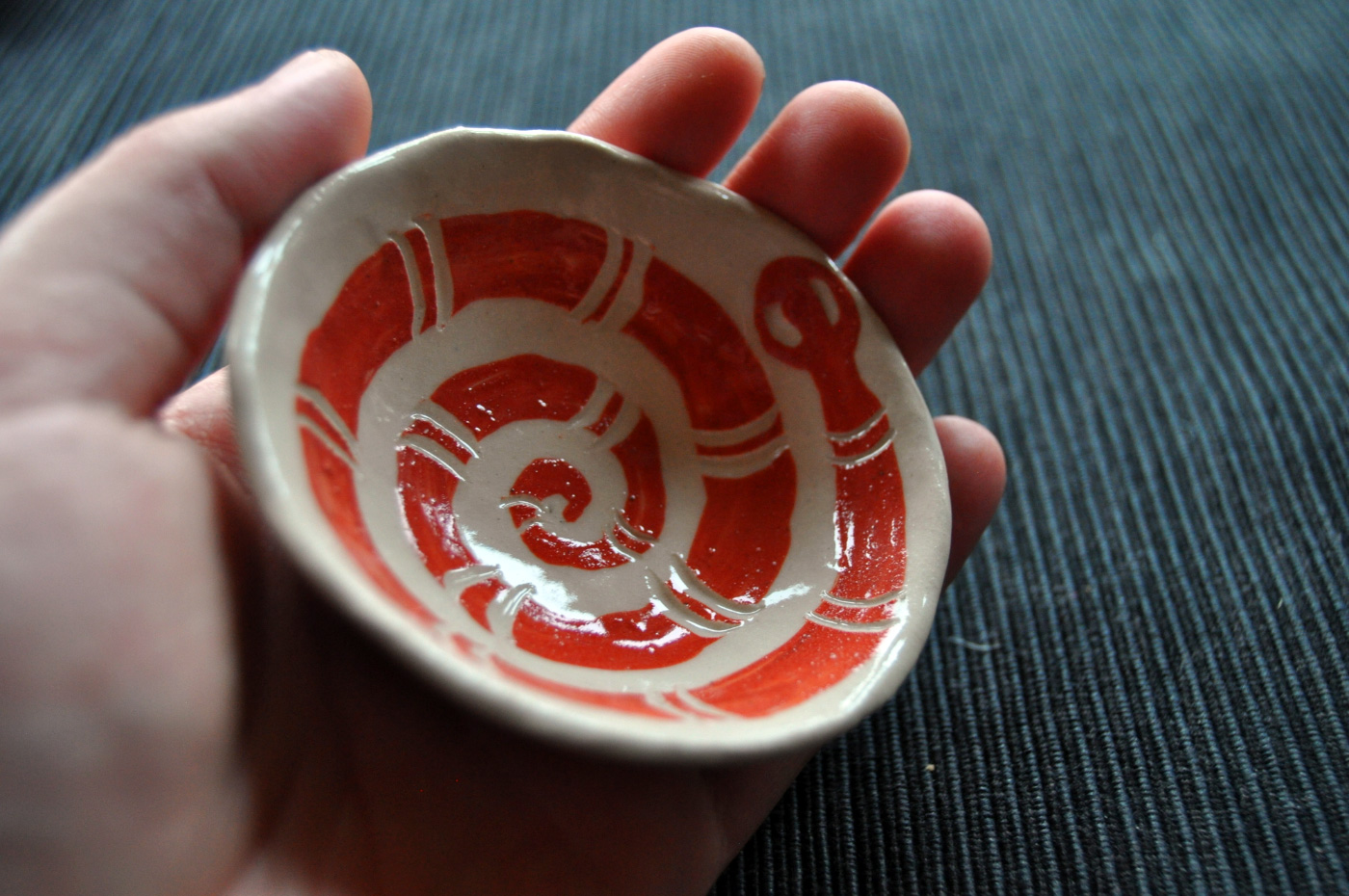 Croydonist: You describe yourself as 'the lady behind the pots'. How did you get to where you are today? 
Lemon: So I've always been a creative kid – I've always loved painting and drawing and playing outside in mud or sand and I guess at its essence, that's exactly what clay is! My parents took my older brother and I to local craft places when we were younger and I remember making dinosaurs and clay houses on summer activity weekends or drawing at home with my Dad, baking with my mum. I did art at GCSE but in my own time as it was oversubscribed at my school, and then went on to college where I did Art and Design – which was a great introduction to lots of different disciplines – textiles, printmaking, photography, painting, sculpture and ceramics. I found a little council run pottery club that I dragged my dad along to where I taught myself a bit of throwing and started to use slips (coloured liquid clay) and glazes. I did an Art Foundation, and then studied MDes Design and Craft at Brighton uni. The course was split into different material areas – polymers and composites, woodwork, metal work and ceramics, with some theory, business and cross-course sessions mixed in. I really enjoyed pretty much all of it but Ceramics was my true passion, which I chose to specialise in for my Masters year. After leaving Uni, I found a studio space and started making home and tablewares, alongside various jobs in hospitality.
Croydonist: How did your name 'Love a Lemon' come about? 
Lemon: I get asked that a lot! It's quite simple really! I've been known by my surname 'Lemon' since college (I actually prefer it to my first name!) so I wanted to use that in my professional name too. I also like the idea of "Being a lemon" as being the odd one, or even a play on "A lemon" as having defects or something wrong with it – but learning to love the little quirks that come with making things by hand really resonates with me. I'm all about making pieces that are unusual and unique – my philosophy is that if you want a 'Perfect' mug, Ikea make those, if you want YOUR perfect mug; made to fit the hand, hold a huge cup of tea, built to last, in colours and patterns you love and made by someone who loves what they do – then that's what "Love a Lemon" stands for!
Croydonist: Where do you create your work? 
Lemon: I have a studio space all of my own at ASC Grafton Quarter in West Croydon. I had a space in a shared building back in Brighton, which was lovely, but it's still so luxurious to have a unit all of my own; with enough room to store and make work, as well as have workshops in – and I can listen to whichever music or podcasts I like! It's great to have a group of other creatives around too – I loved the support bubble of uni and having regular crits and discussions, so having other artists and a real mix of makers is great. It's handy if you need a bit of advice or to share ideas or where to sell work – or even borrow materials or a bit of white spirit! Croydon really has some amazing talent!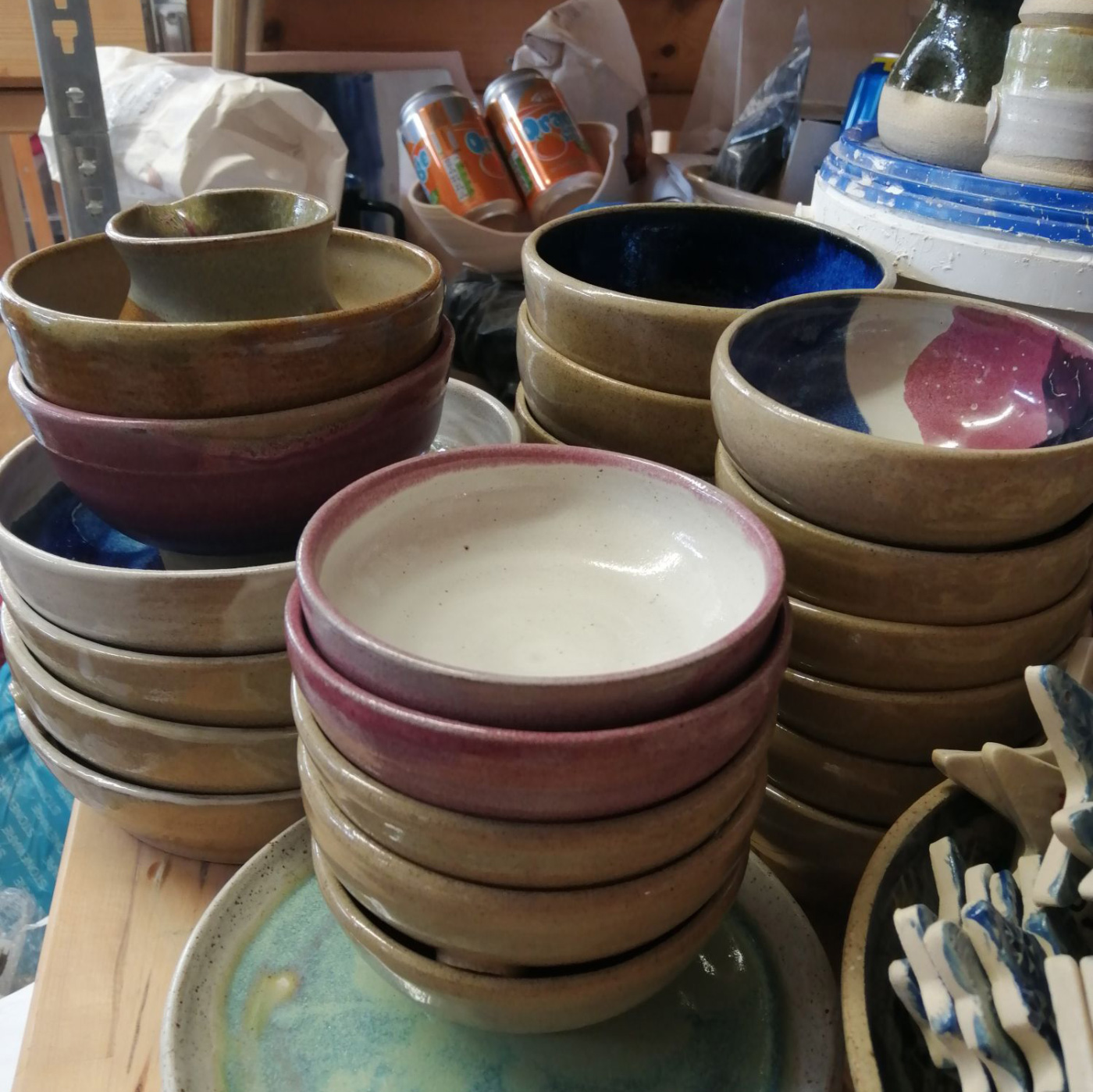 Croydonist: Describe your typical day in the studio. 
Lemon: There's not really a typical day for me as I'm often trying out new things, and the nature of ceramics is a long process – things need time to dry out to be continued working on or enough to then fire in the kiln. I usually plan my week around which days I'm working my "Day job" (I work part time at a lovely local coffee house – little hello to 'Bob's Your Uncle!'). I like to have two days at the studio together when I am making – on the first day I'll be planning what I want to make; weighing up clay, throwing batches of mugs or bowls or plates, sometimes preparing some handbuilt pieces or making up a batch of glaze. Then they can dry out a bit overnight, so that I can trim and finish them off the next day, adding any decoration or drawings, before I can leave them to fully dry for their first firing – the Bisque. Another day I might be simply glazing a batch of bisqueware to put a glaze firing on, setting up the studio for a workshop or (Horror!) cleaning my wheel, mopping and organising my space! I also have admin days to answer emails, update my website or shop, photograph work and plan for a craft market. Most makers have to wear many hats, and I sometimes forget the more 'business' side of running a studio, in favour of making more work and playing about with the clay!
Croydonist: What's been your most challenging project to date? 
Lemon: I took on a bit of a challenging/ambitious final project during my degree, which was self directed. I was looking at different death rituals and how people view and react to death and decided to make different urns for different purposes. I made dual urns, pet urns and then a series of scatter jars – five sets of five smaller urns – all of which were fired or finished in different ways to reflect the way some cultures deal with the concept of death or a particular way of mourning. It was a lot of research, a lot of different glazes and processes, and I used almost all the different ways you can fire a ceramic object; smoke firing, earthenware, stoneware, Raku and Wood ash glazes. I was really proud of what I accomplished, and helped me further develop my own style of making. I miss certain aspects of 'projects' like this and still try to experiment with glazes or change up various motifs in my work.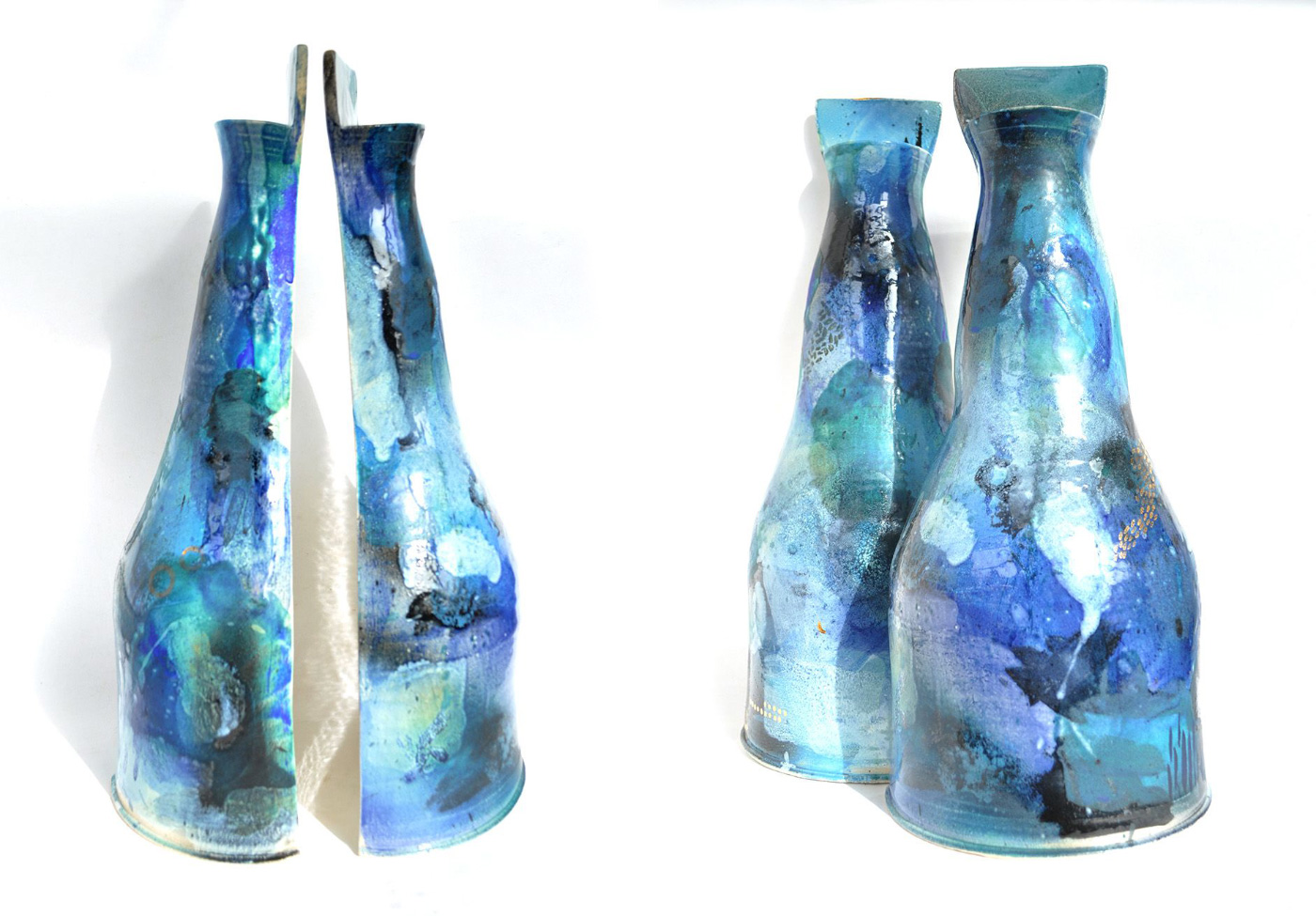 Croydonist: How long does a piece typically take you? 
Lemon: Haha a tricky question! I often say 'about ten years' as that's around how long I've been making pottery now! There's a lot of accumulation of knowledge, skills and practice that goes into any craft; be it painting, sculpture, woodwork, embroidery or ceramics. There's trial and error, learning from the mistakes as well as the triumphs and teaching yourself how to even keep coming up with new ideas and concepts. But what people are really asking I suppose, is if I want to make a mug for example, how long would it take? In real time, I could make you a mug in about a week or 10 days – including the time to properly dry it out, glaze and fire it twice. Actual contact time is around 15 minutes to throw, 10 minutes to make and attach the handle, 5 – 11 minutes to tidy up or trim, 15 – 25 minutes to decorate (If it's one of my hand drawn snake pattern pieces) and probably around 10 minutes to glaze it. So about 45 minutes to an hour just for each piece – which is why I will make a batch of each item, to speed up the process. It becomes a lovely little one woman production line – doing repetitions of small tasks to build up the finished product.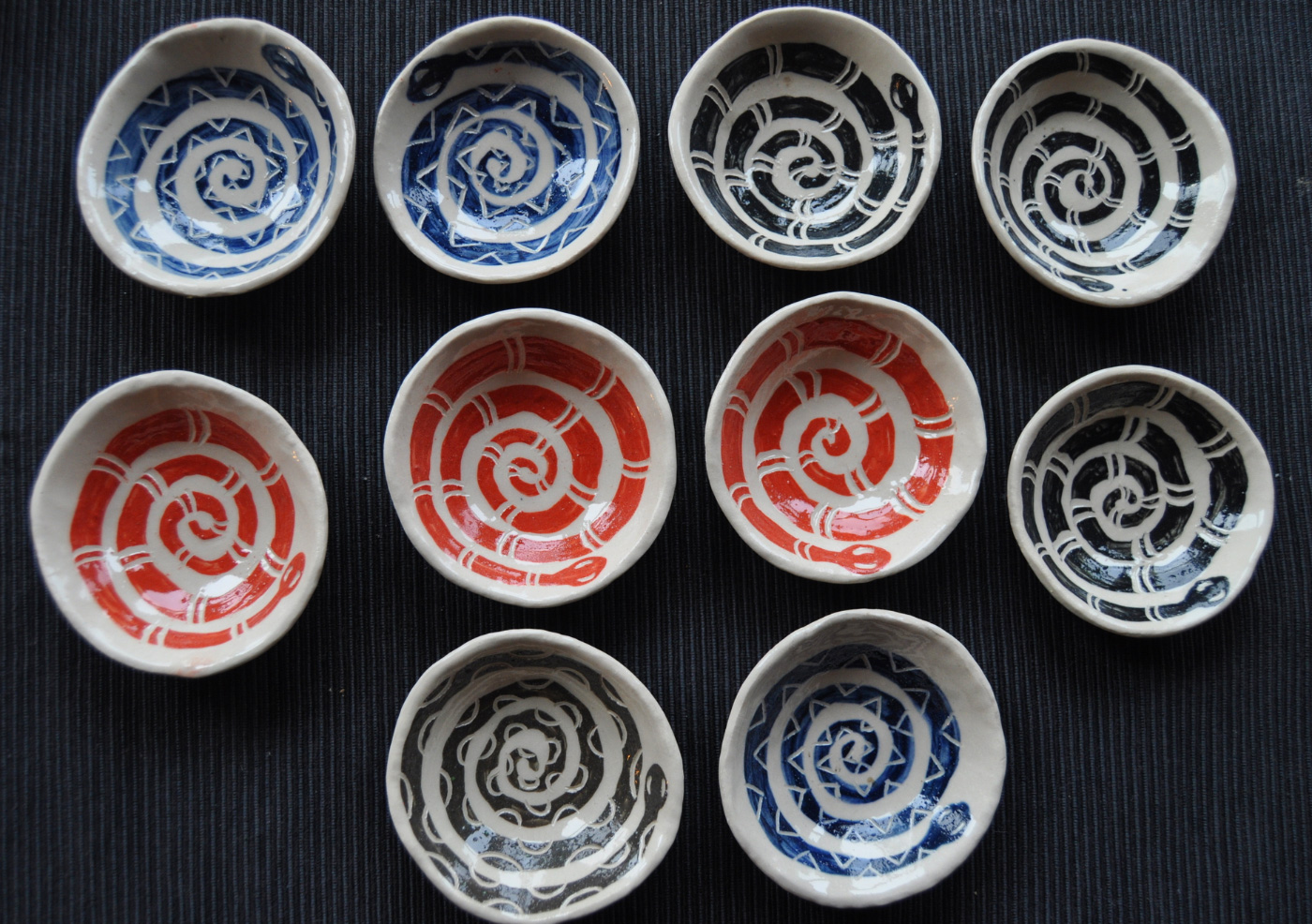 Croydonist: What's your process? 
Lemon: So most of my work is thrown on the potter's wheel – which is a simple yet time consuming process to learn and find your own way of working on. I weigh my clay depending on what I'm going to be making as this helps with making things a certain size or shape. When I'm developing new products, I'll try making it with different amounts of clay, different sizes and forms – I'm working on developing some colanders and bigger salad and serving bowls at the moment, so finding a shape I like, one that's useful and aesthetically pleasing can take a while to get right. I also make all my own glazes from the pure elements, so getting a particular colour or finish that works with my other glazes is a long, long process with many tests and tweaking of materials. Part of the joy and also the stress and horrible part of pottery is that it often still a surprise what finally comes out of the kiln. The clay body itself can alter how a glaze behaves, slight changes in temperature, cooling too fast or placement in the kiln can all mean different outcomes, so it really does keep it fresh!
Croydonist: Do you have a favourite piece of work you've created? 
Lemon: Recently I've been developing more illustrative ceramics pieces – I'm really enjoying drawing onto clay again, creating one off patterns or drawings, usually they are a bit quirky and dark, based loosely on geometry and neo-traditional tattoo motifs. During lockdown, I spent time trying out new drawings of 'Creatures' such as snakes and insects which I draw onto the clay, and then carve the details into. I'm really happy with the new body of work that's coming together – it complements my usual colourful glazed pieces, but has a bit of a unique twist. I'm really attempting to marry the two sides of my aesthetics together – one is dark and into more weird and unusual imagery, the other is full of colour and bright and playful – it's a hard line to balance, but one I'm proud of so far!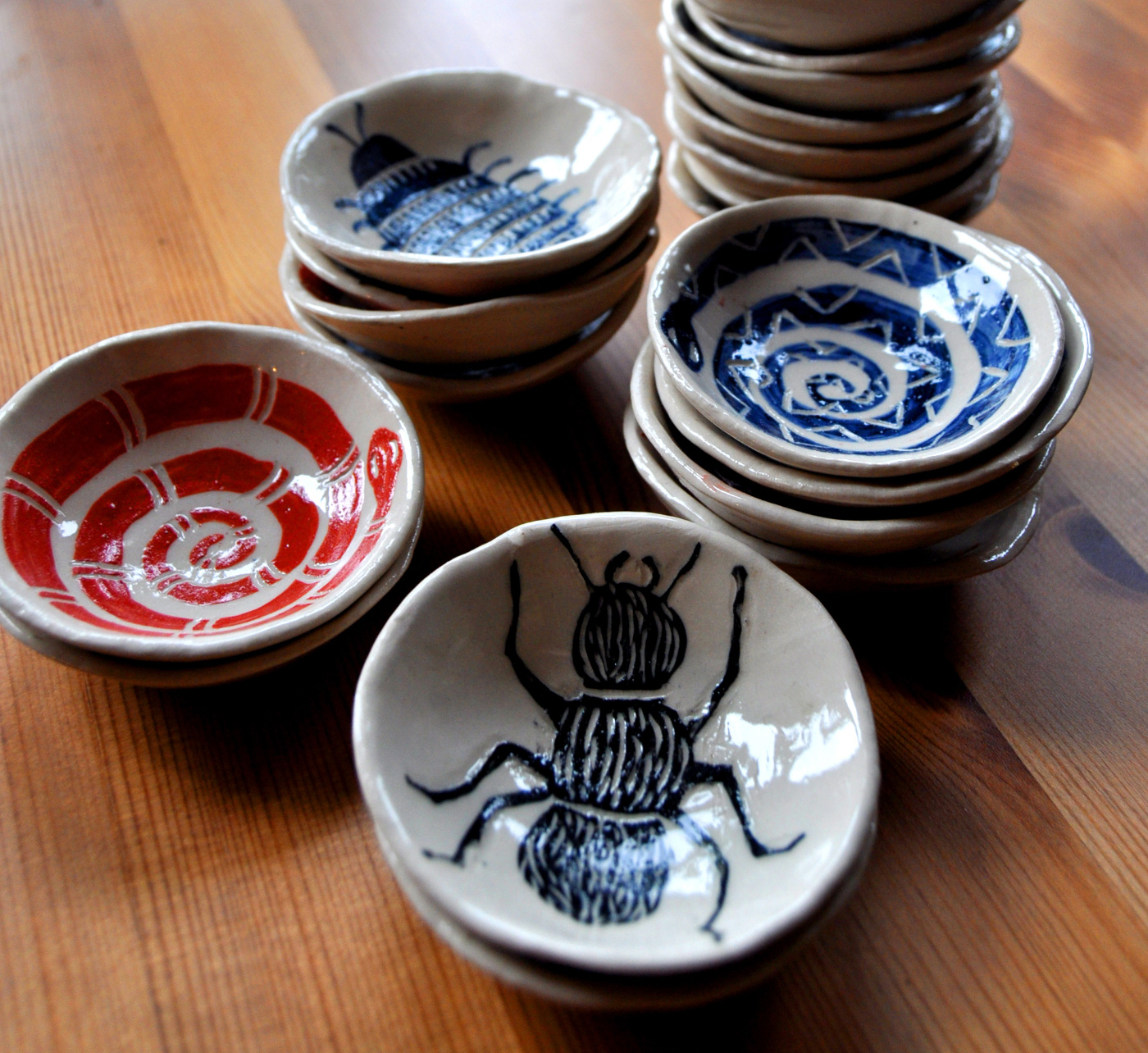 Croydonist: Tell us more about your workshops.
Lemon: I used to teach on a friends pop up pottery business in Brighton and Eastbourne, bringing the wheels and clay and tools to pubs and teaching basic techniques in a more casual setting. I always wanted to run small workshops and sessions myself, but my studio was too small until I moved to Croydon! I started them early this year, and they were going really well, but then obviously everything has been postponed until I am able to run them safely again! I currently have three types of workshops – pinch pots, slab building and basic throwing, although Throwing is by far the most popular! It's a two hour session (Plus a little break time for a cuppa!) where I demonstrate how to throw a simple pot, and then work with you to create three or four pieces – adapting the techniques to suit individual needs and helping with design and ideas. I then fire and glaze them for you (I let you pick from a few coloured glazes for your little collection) and I can post them or you can pick them up yourself from the studio a few weeks after the session. I'm hoping to run a few more specialised courses in the next year or so – one on decorating techniques for people who have already tried ceramics or throwing, and some shorter festive christmas decoration making workshops.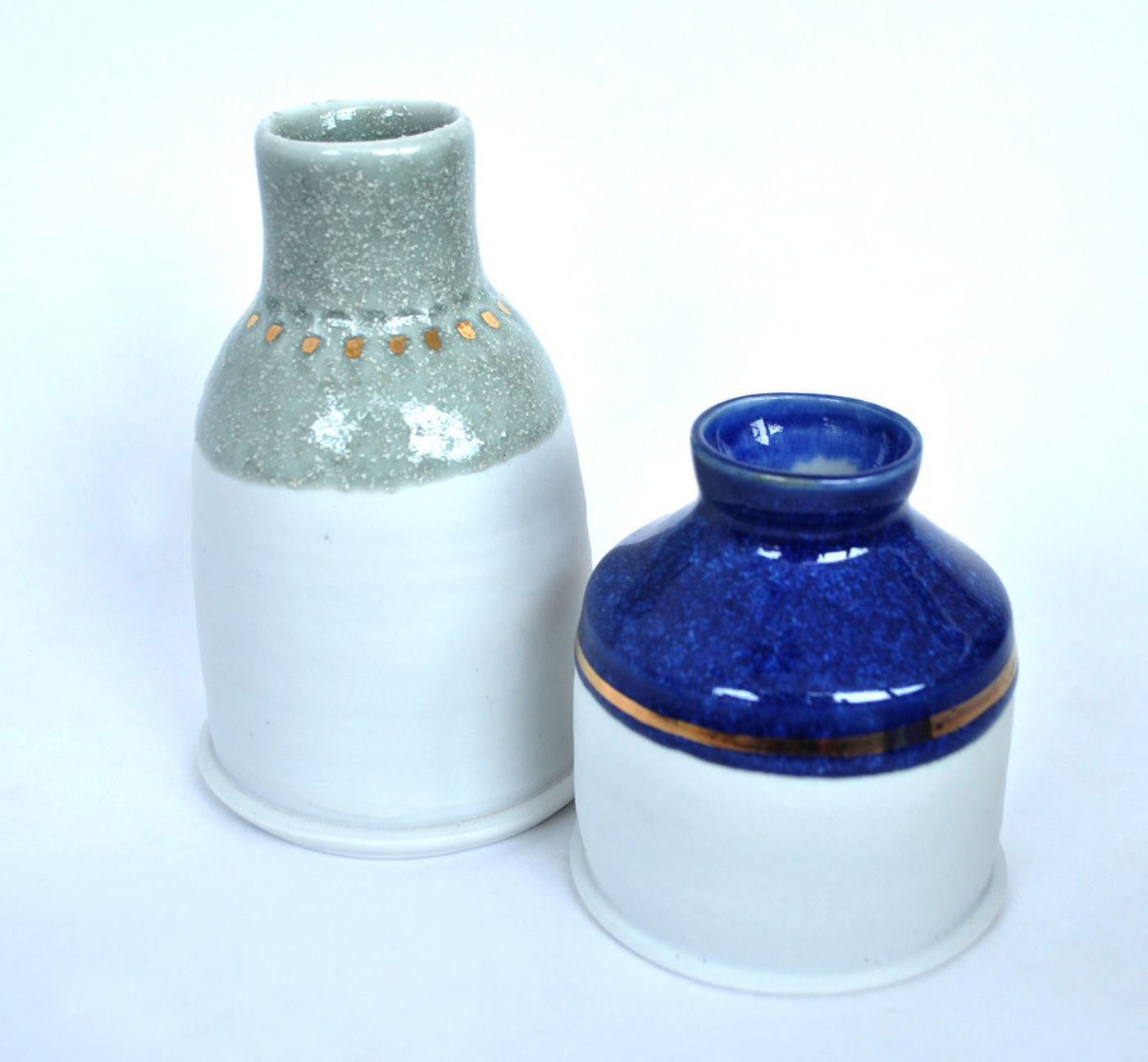 Croydonist: Classic interview question – if you had to invite three creatives to a drinks party (obviously in non-lockdown times!) who would they be?  
Lemon: Oohhh what a good question! So one of my FAVOURITE artists, in a fine art sense at least, is Susan Hiller. She had a retrospect at Tate Britain a few years ago, and I think I went about at least three times to see it! She works across quite a wide range of mediums – film, sculpture, installations and found objects. Her work is playful and dark and quite eerie, as well as sometimes political and challenging, and really makes me think about what art can be, and why it means something. She'd be great to chat to!
I'd have to have a fellow potter there (to talk shop with!) and I think it would have to be Kate Malone – she was a judge on the first series of the pottery throwdown and she was really warm and got so excited by the potters ideas (I do love the infectious enthusiasm of Keith Brymer-Jones too!) When I lived in Brighton, she made a huge ceramic wall piece near my house with local children – if I ever had a 'Favourite wall', that would be it, I loved walking by it everyday. Lastly, I think I'd love to have a drink with Yinka Shonebare – I love the way he uses traditional fabrics and objects from his British-Nigerian background. I've seen a lot of his work in person and it strikes an amazing balance between beauty, culture and education. He talks about globalisation and colonialism using installations and sculpture and I'd love to talk to him about how he makes his work, and what it means to him and the generation he has inspired.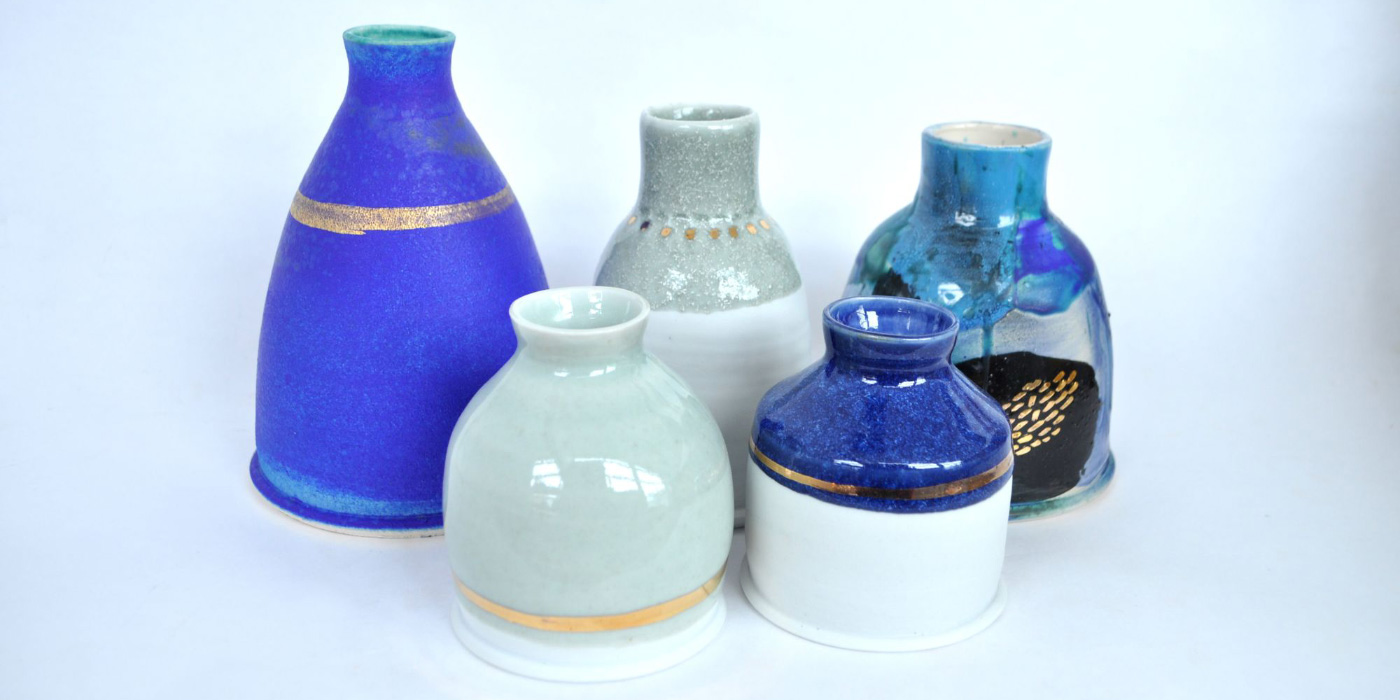 Croydonist: Where do you go in Croydon for inspiration? 
Lemon: Sadly, most of the time I've been in Croydon, has been during lockdown, or with limited access to places! I've yet to visit the Croydon Museum in person, although they do have a great website so I feel like I've virtually been there a couple of times! I live quite close to Croham Hurst Woods, where I loved having afternoon walks during the summer – it has lots of little trails and some great view points, plus usually some great dogs running about! I'm about a 30 – 40 minute walk to my studio, and I really enjoy the time listening to a podcast or some tunes, and planning what I need to do in the studio while I plod along. There's some nice views over Croydon, along Mitcham Road over the flyover, past a real mishmash of big tall office buildings, gothic inspired churches and the shopping centre – I quite enjoy the weird jumble of architecture you get in big towns!
Thank you to Lemon for chatting with us. Check out more of her work or buy some new homeware on her website and follow her on Facebook and Instagram.
All images courtesy of 'Love a Lemon Ceramics'.
Posted by Julia