October is the month of ghosts, ghouls, pumpkins and monsters as we fast approach All Hallows Eve. Yes Halloween is only one day, but for me, October is always Halloween month and I'll spend many hours watching old horror movies, re-reading Poe and listening to ghost story podcasts. Needless to say by the time we get to the 31st October, I am well and truly spooked! So it is totally fitting that the wonderful Designs In Air have kicked off the month in a Monster-tastic fashion, to bring us Croydon Monster Invasion, commissioned by Croydon BID.
I'm sure you must have seen this by now, but in case you haven't head into the centre of Croydon to glimpse gigantic monsters towering over rooftops at 8 different locations as follows:
AMP House, 4 Dingwall Road, Croydon, CR0 2LX
Suffolk House, George Street, Croydon, CR9 1SR
Croydon College, College Road, Croydon, CR9 1DX
Fairfield Halls, Park Lane, Croydon, CR9 1DG
TMRW, 75-77 High Street, Croydon, CR0 1QE
Croydon Clocktower, 9 Katherine Street, Croydon, CR0 1NX
Hewitt's of Croydon, 45-51 Church Street, Croydon, CR9 1QQ
Electric House, 3 Wellesley Road, Croydon, CR0 2NW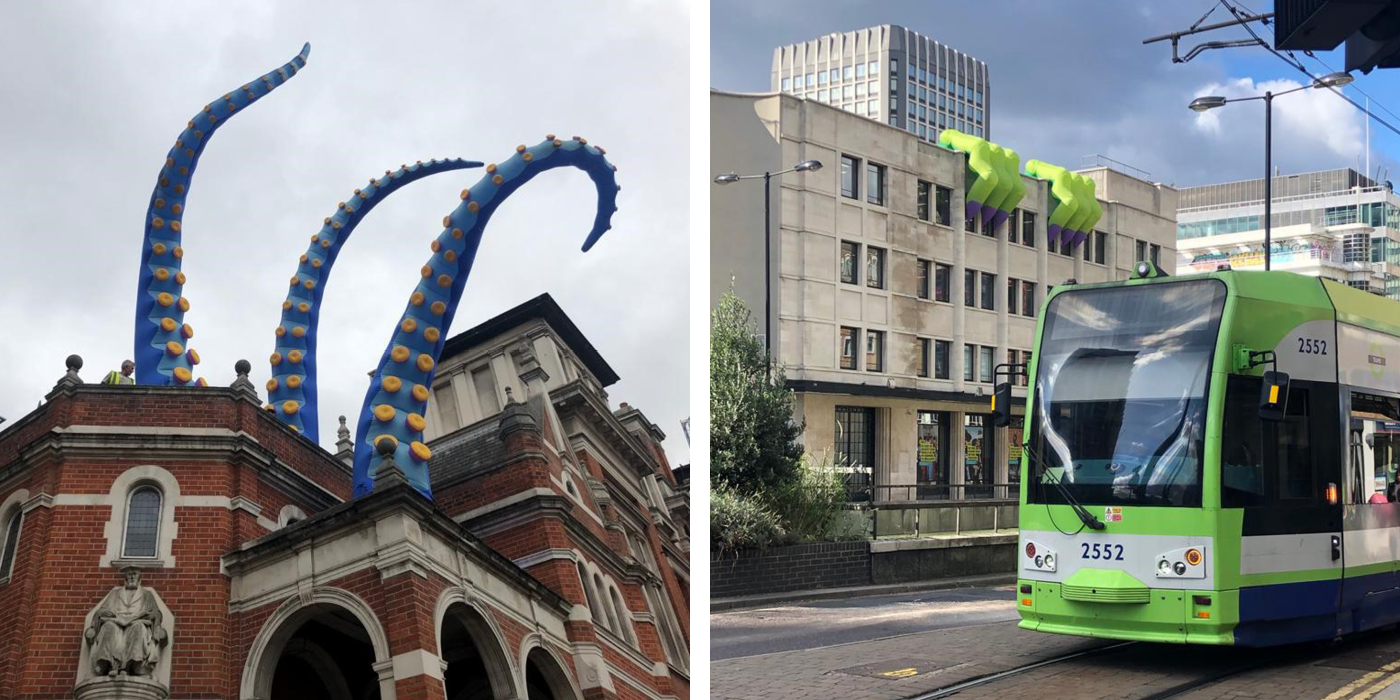 The artists behind this impressive trail are Luke Egan and Pete Hamilton, aka Filthy Luker and Pedro Estrellas from Designs in Air – a pioneering inflatable design company from the UK. Their surreal sculptures have been impressing folks from around the world at major events and exhibitions such as the 2012 Olympics, The Eden Project and Cirque du Soleil.
Luke says of the project: 'Our aim is to make the world a more surreal and colourful place. We hope to get people to look up from their phones and do a double take'. He continues, 'Art is an international language and we try our best to appeal to all cultures, all types of people.'
The inflatable sculptures will tower over our urban landscape until the 3rd October, so make sure you pay them a visit… Just look up, if you dare *insert evil laugh*.
It might feel even more Halloweeny (if that's a word) if you seek them out at night, when they'll be illuminated too.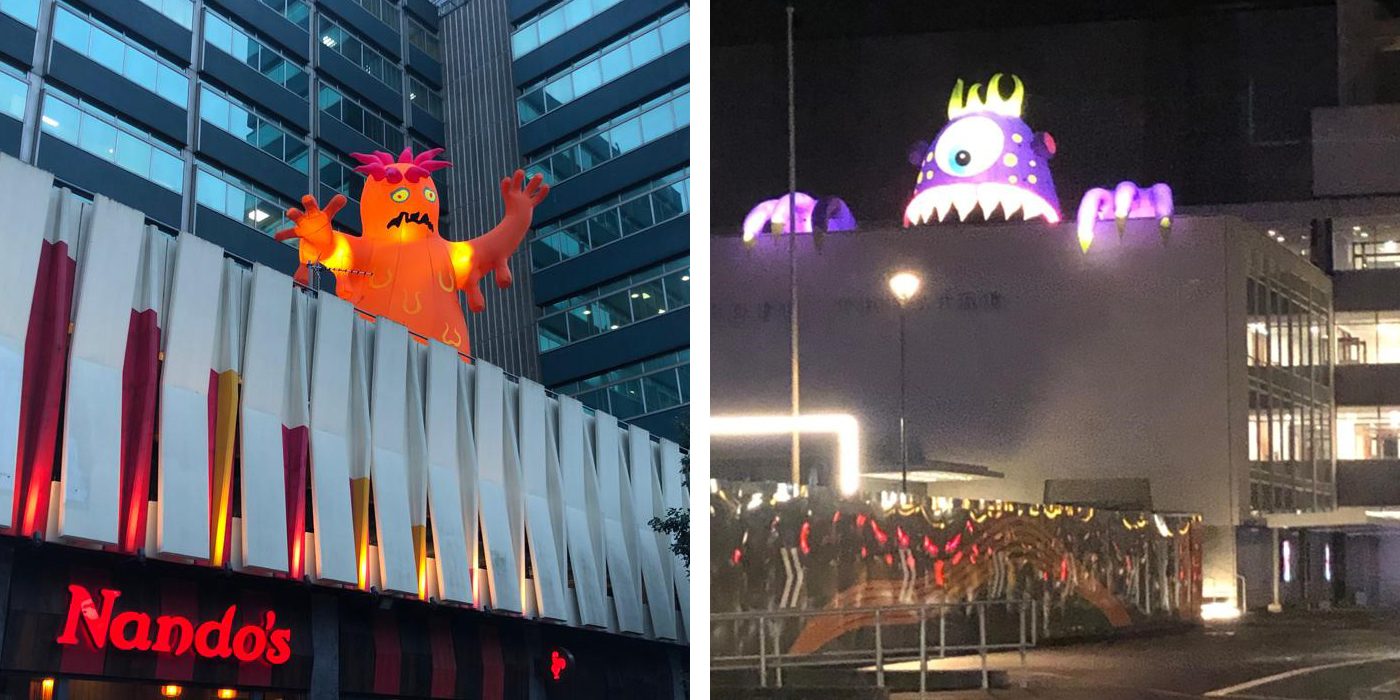 So our streets are decorated with monsters, our supermarkets have stocked up on pumpkins, but just what are those classic horror movies that will be scaring the wits out of me this month?
Here's my top 10…
Enjoy!
The Omen
(The original NOT the remake)
Final Girls
(Not an oldie but it's a goodie and very amusing)
Halloween
(The Original)
Get Out
(Modern classic for sure!)
Carrie
(The Original)
If you don't already, you can follow Croydon BID on Twitter and Instagram, Designs In Air on Instagram and Filthy Luker on Instagram.
Photos courtesy of Croydon BID.
Posted by Angela