Croydonian, political activist and the father of iconic Sex Pistols imagery that defined a punk generation – artist, Jamie Reid, returns to where it all began, in good old Croydon with a brand new exhibition, Short Sharp Shock at RISE Gallery.
Whether you've heard of Jamie Reid or not doesn't matter, as his work is as recognisable as… well… the Queen. 'God Save the Queen' forms part of a series of iconic pieces created for the Sex Pistols including 'Never Mind The Bollocks' and 'Anarchy in the UK'.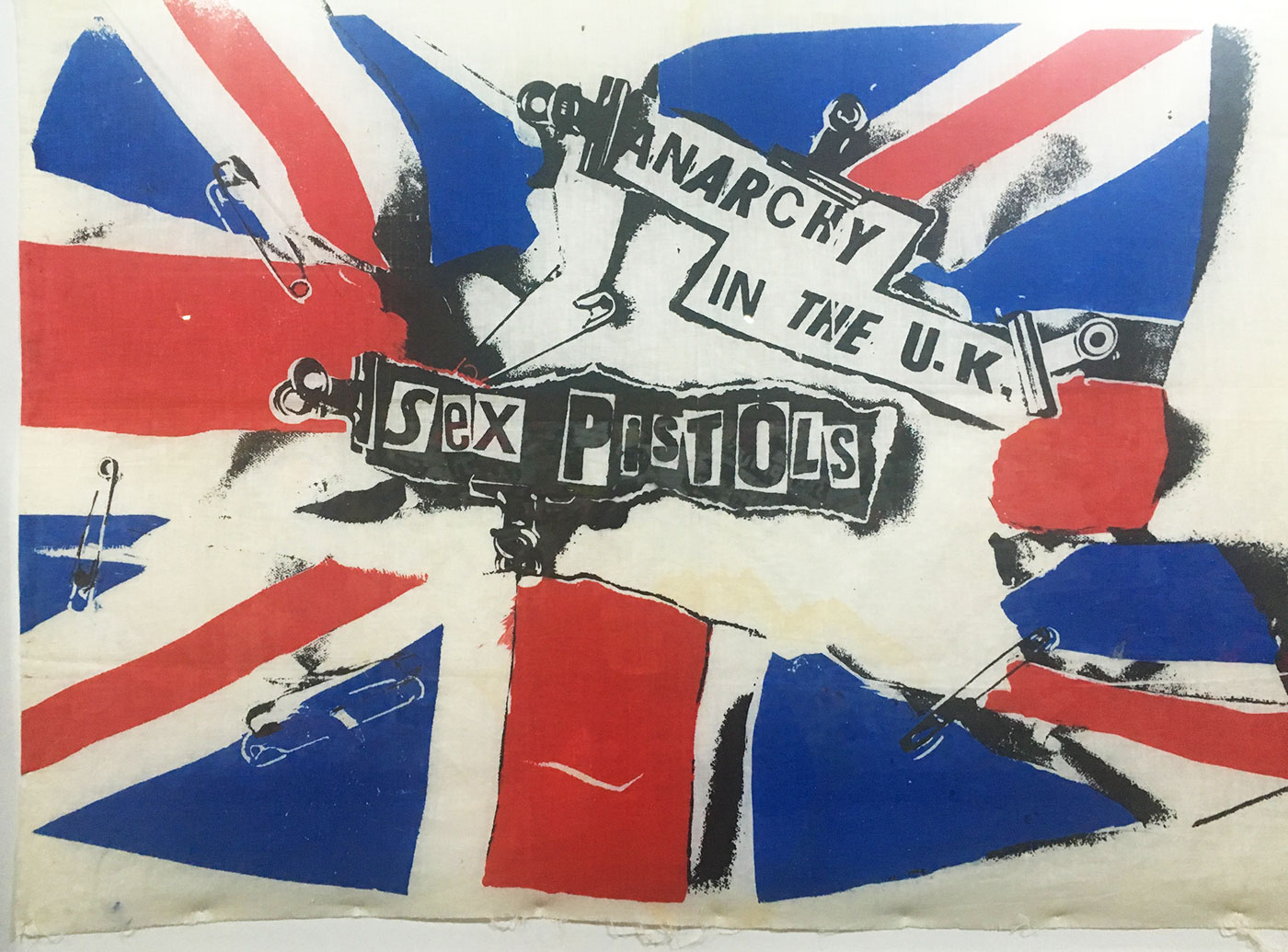 So where did all this creativity begin? Right here in Croydon people. Jamie went to John Ruskin Grammar School followed by a stint at Croydon School of Art in the late 60s, where he met Malcolm McLaren, who would later become the manager of the Sex Pistols.
Jamie Reid's work developed early with the creation of a political paper called Suburban Press which he ran for 5 years. Printing was expensive back then (it's still not cheap), so using cut out pictures and words to create the magazine was essential. The results were phenomenal – ransom note in style, they were angry, passionate with savage provocative humour.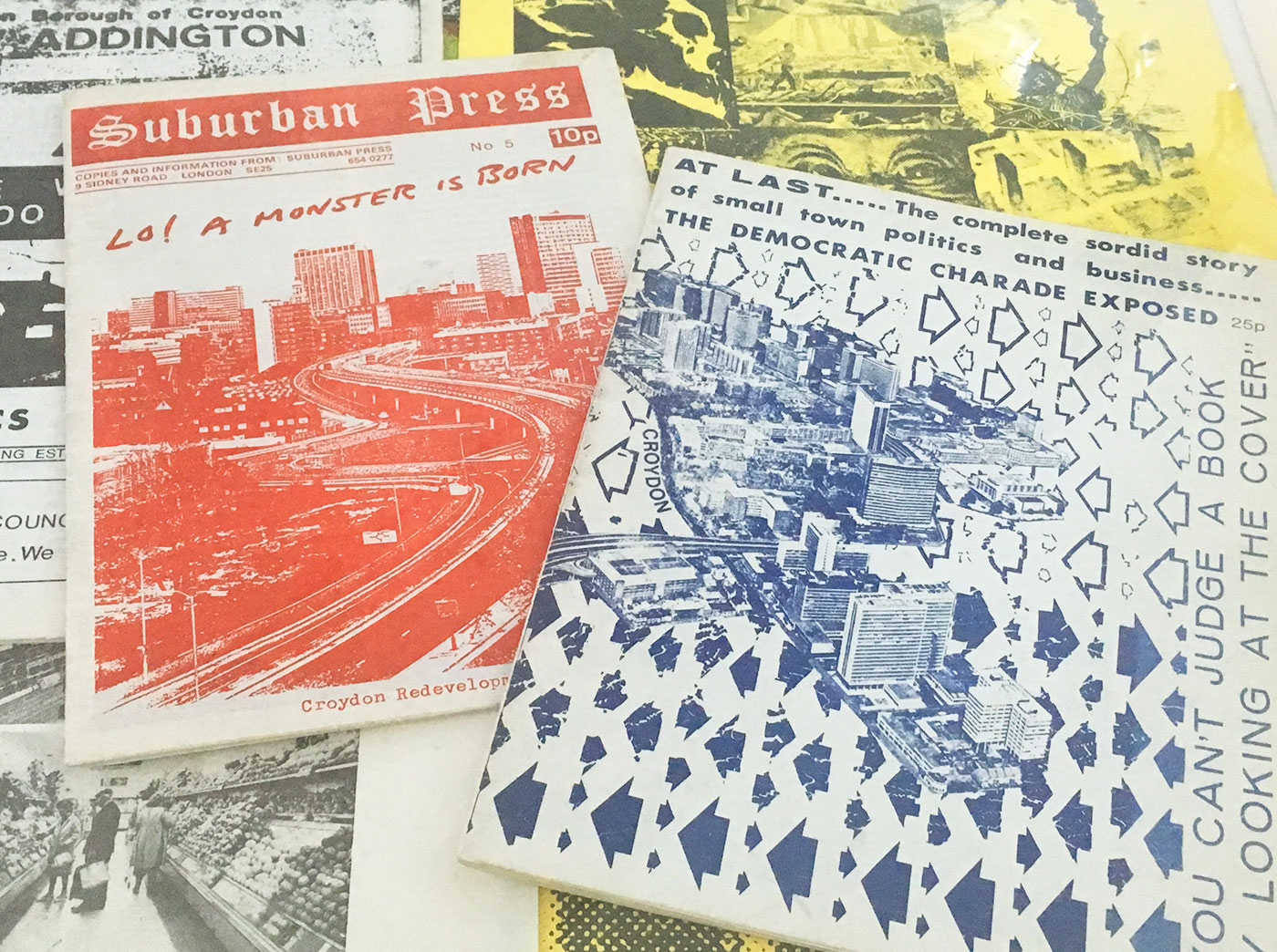 The magazine was a radical stand against a number of things, including the regeneration of Croydon, which he saw as infringing on shared space and an all out attack on civil liberties. I wonder what he thinks of 'a little history repeating' with regeneration starting all over again in Croydon… Westfield, Boxpark, to name but a few. (Not to mention Johnny Rotten's post Sex Pistols career path including a starring role selling 'Country Life butter' in a TV ad, but that's another story).
A new Britain was emerging. Progress would apparently bring a brighter future, but a disgruntled youth were starting to get angry. A new movement was about to be born. It was time for anarchy in the UK. Welcome to punk.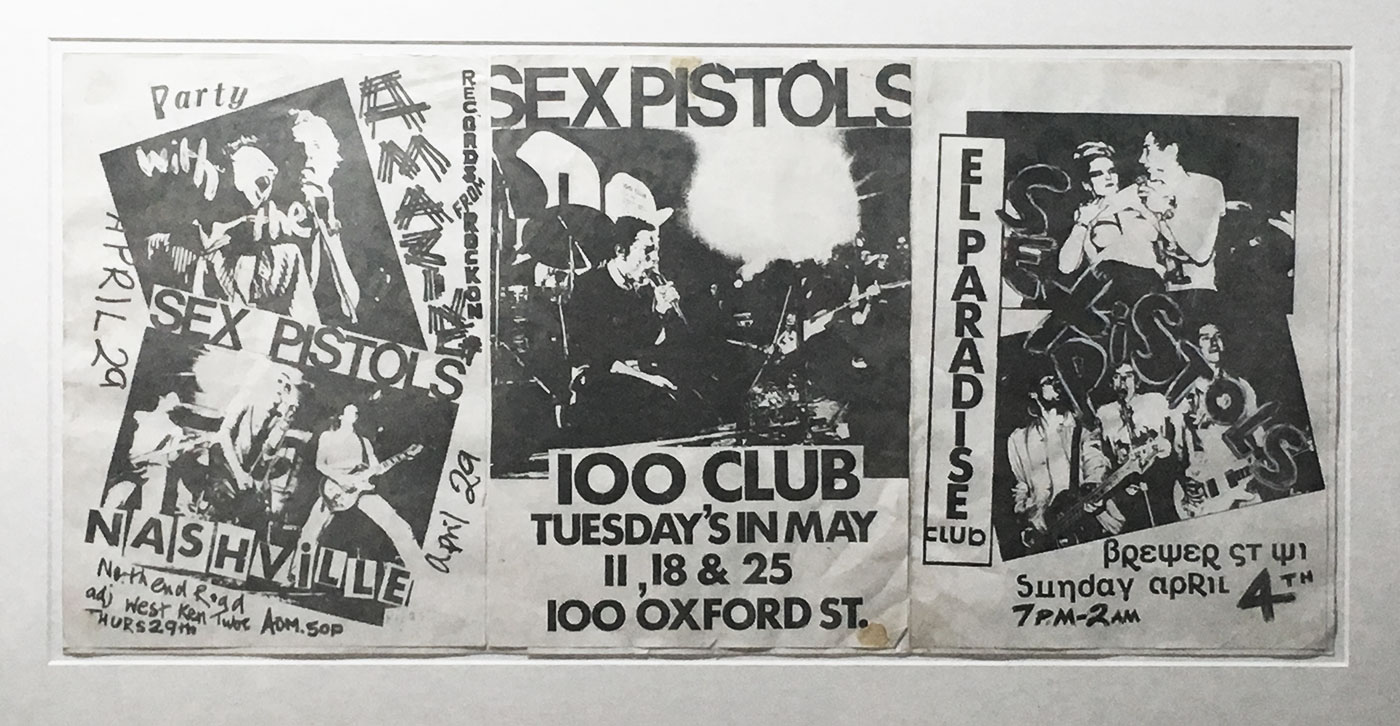 With McLaren managing the Sex Pistols, using shock tactics to gain PR (such as getting arrested after a promotional boat trip outside the houses of Parliament)  and Jamie Reid's controversial imagery moving into the music space and beyond, both the band and the punk movement exploded.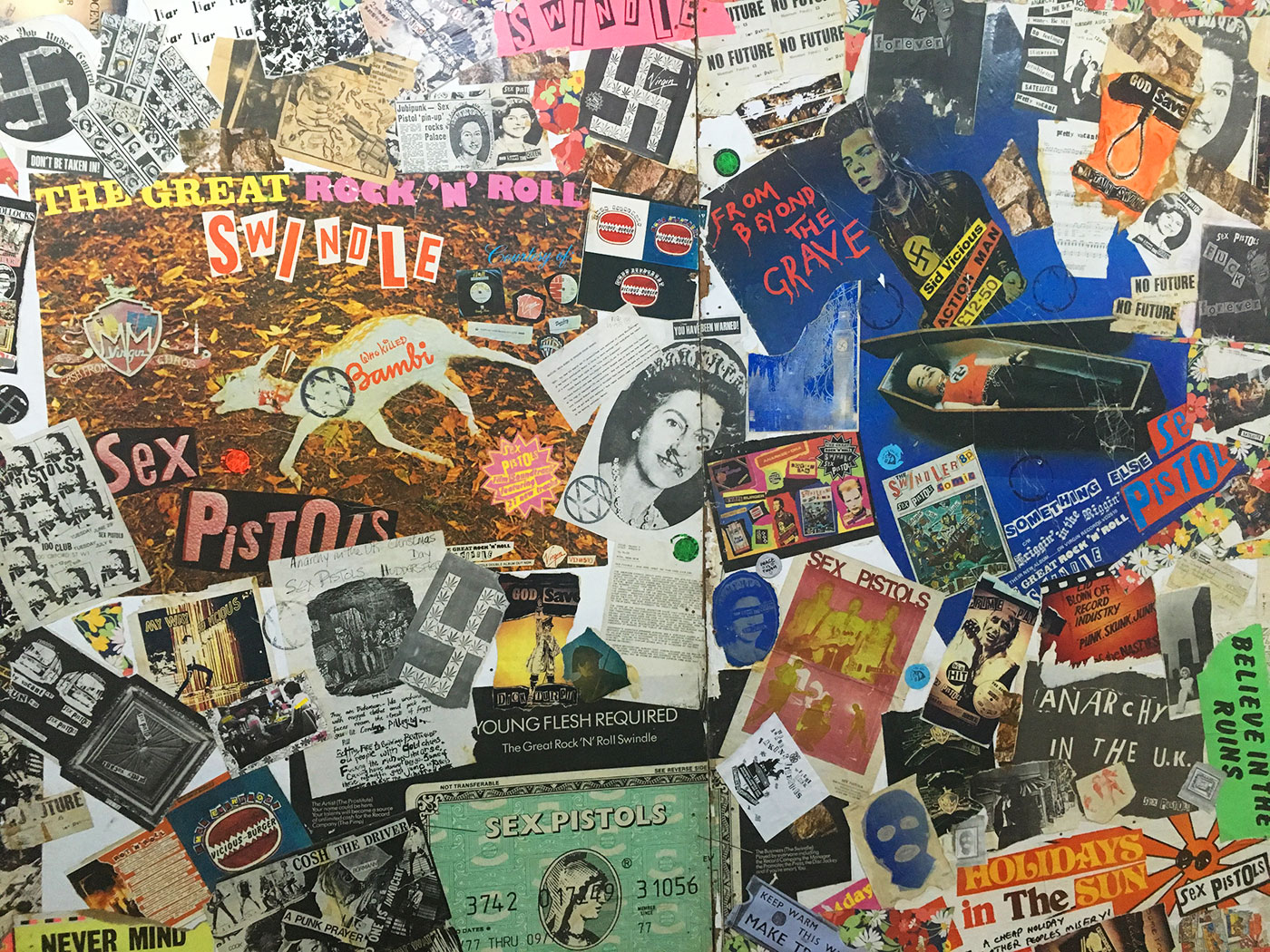 It didn't end there. Jamie was and still is an activist and produces work that continues to speak out. The exhibition that ends this coming Saturday, displays work spanning his career to present date including a brand new piece never exhibited before. It can be yours too for the bargain price of £1,000,000 making it the most valuable piece the gallery has displayed to date. You'll also need a van. It's huge. (Close-up of section above).
Short Sharp Shock runs until 4th June at RISE Gallery, Croydon, St George's Walk. If you can't make it to the gallery itself, they've created a rather nifty virtual tour for you to explore online.
Posted by Angela
Image at top of post: the Croydonist's homage to Jamie Reid