Thinking of having your barnet cut? (A bit of cockney slang for you). This month Off The Record bring a whole new meaning to a trip to the barbers with their project 'Mind My Hair, Hear My Mind'.
If you haven't yet heard of them, Off The Record is a youth counselling charity in Croydon, Sutton and Merton. The community workers in the Croydon arm launched the rather creative project, 'Mind My Hair, Hear My Mind' back in 2015. Working together with photographer Lee Townsend, they visited ten or so black and minority (BME) barbers around our borough to explore the therapeutic relationship between barbers and their customers. In other words many customers feel at ease about opening up and talking to their barbers confidentially about any issues they may have.
The charity and Townsend chatted to both barbers and customers about this unique relationship and documented some of the people in an intimate set of photos (some of which are shown throughout this piece).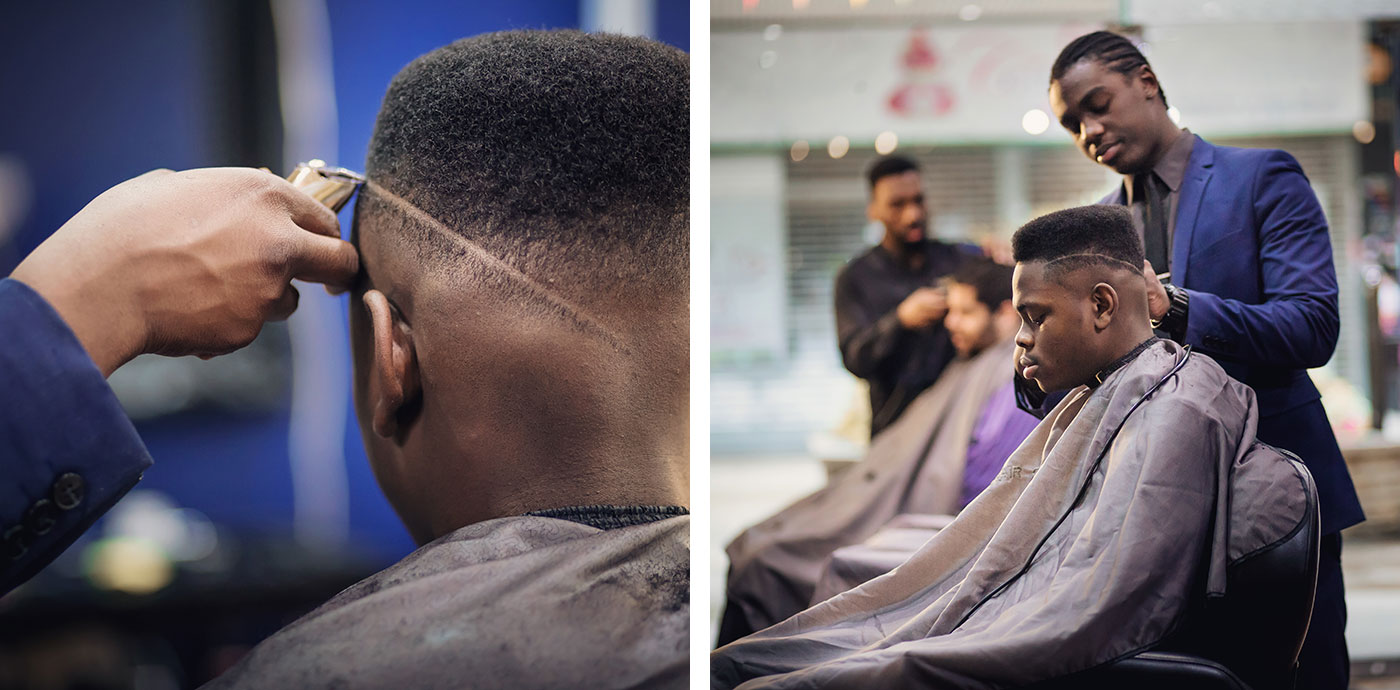 This coming Sunday (8 October) Off The Record has organised a one day community event connected to the 'Mind My Hair, Hear My Mind' project to coincide with Black History Month and World Mental Health Day. Cutter Barbers in South Norwood will be offering free haircuts for young people between 16-25 along with a snap by a professional photographer and free refreshments. There will be information available on national and local support services and a chance to share views about the current services provided by the NHS.
It's first come, first served folks, so make sure you get there on the hour to get your barnet snipped, as there's only space for six haircuts each hour. You can find Cutter Barbers at 52 Portland Road, South Norwood SE25 4PQ.
The event is from 12-4pm this sunday, 8 October, and aimed at people between 16 and 24, but under 16s and over 25s are also welcomed. Full details here.
All photos by Lee Townsend, courtesy of Off The Record.
Posted by Angela and Julia