If you're missing your local boozer, you're certainly not alone, but being in quarantine doesn't have to mean that you miss out on the socials that normally take place in the pub. I sort of feel like I've exhausted the joys of Netflix so I was delighted to see that The Oval had done its home work with this online lark and announced that not only can you now order pub grub from their site for collection, but the weekly quiz is BACK!
Yes my friends, you heard it here. You can now join the weekly pub quiz online via Zoom. Details can be found on The Quiz Lady's Facebook page.
Julia and I decided to try our hand at the quiz this week whilst sampling a tasty takeaway from the Oval Tavern.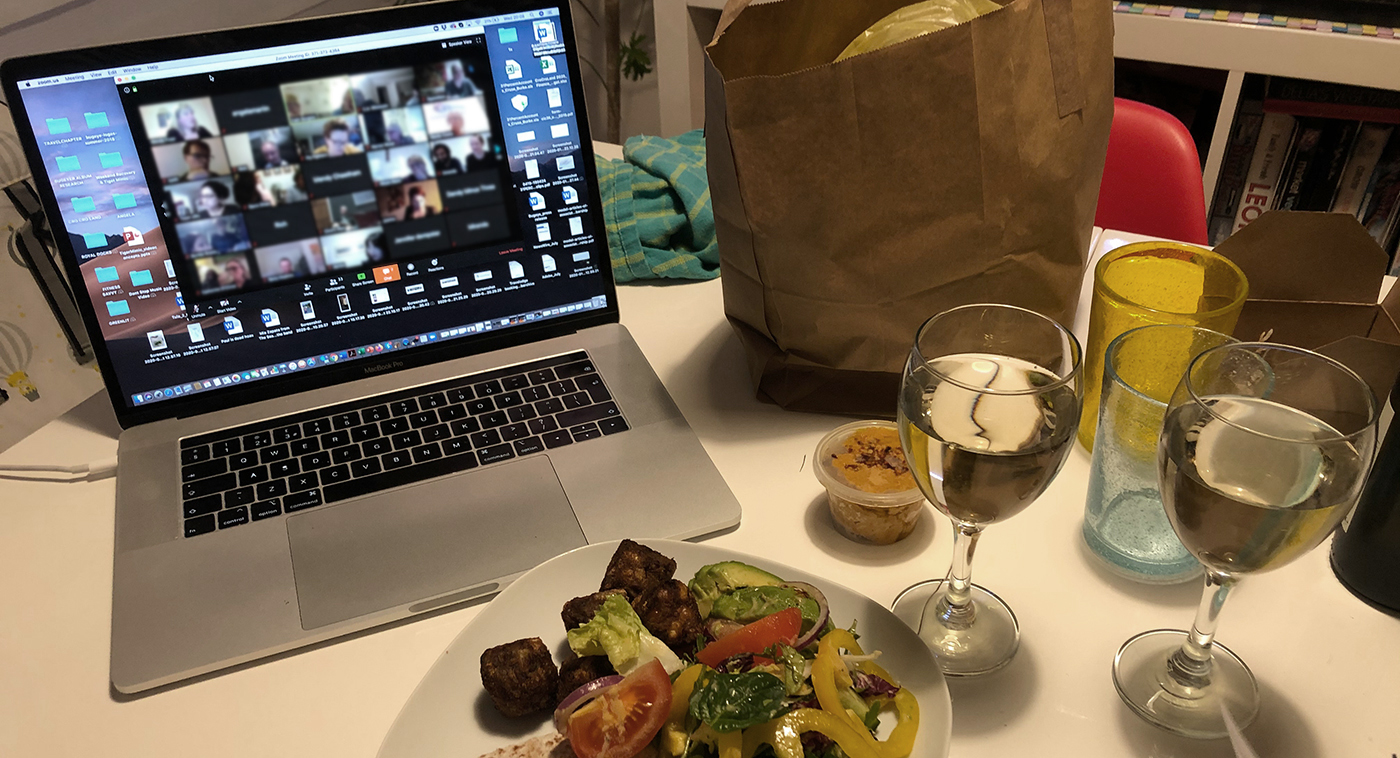 First up, let's take a look at the food. You can still get a Sunday Roast (only on a Sunday) but anyone that follows us on Twitter/Facebook/Instagram will have seen that we already have very happy tummies from trying this out a couple of weeks back.  For quiz night we decided to go off-piste from the 'Shroomaloumi' burger (which we can also verify is very tasty).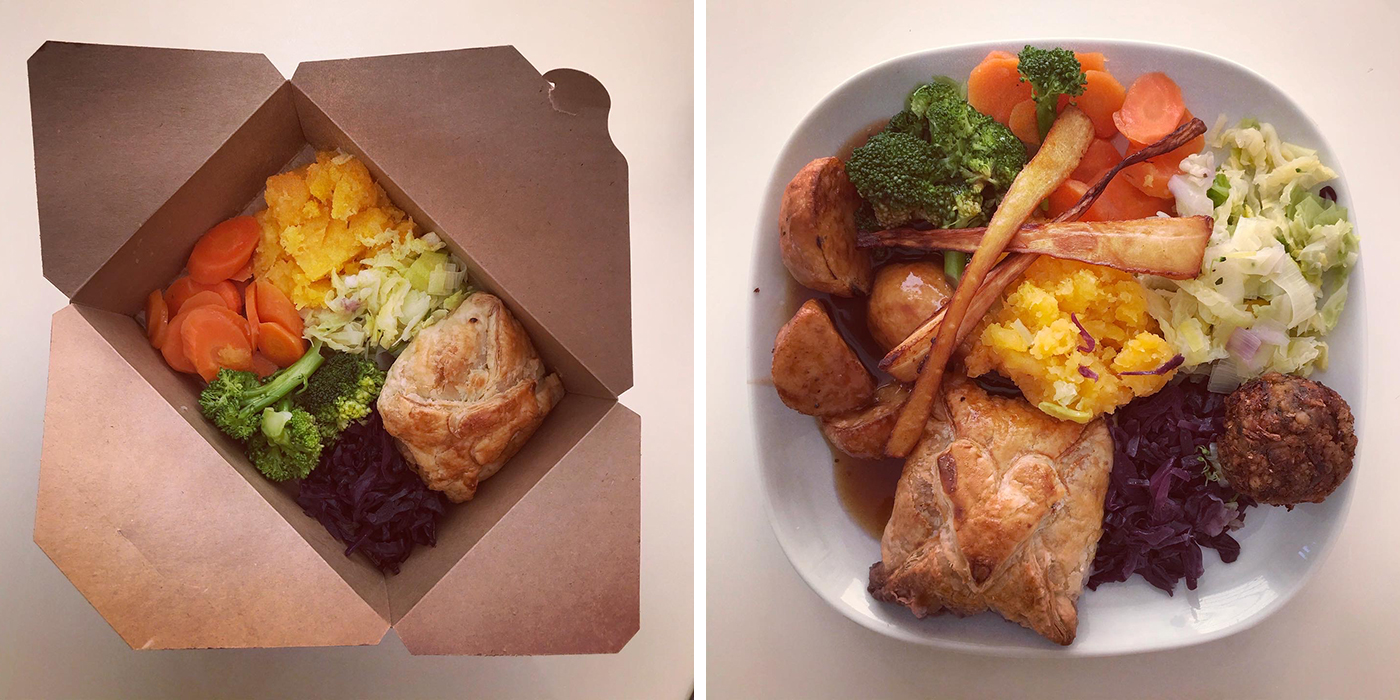 I went for the falafel, hummus and avocado salad. I haven't been moving all that much, for obvious reasons, so I wanted something a bit more healthy. I wasn't disappointed. Homemade falafel is simply the best. It's nothing like the dry tasting supermarket packet stuff. Fresh and delicious with a side of pitta bread too. You can't go wrong with this.
You really must try the Oval's food from your own couch.
Julia went for African sweet potato, spinach and peanut stew with cinnamon butter rice and a dollop of sour cream. YUM to the MAX. I sampled some of this of course, and can tell you that it's warming, comforting, and in fact, if a stew could be a hug, then this would be it. Sigh.
Now, on to the quiz. Having received an email from quiz master Wendy (aka The Quiz Lady), it was a simple click of the link to join a group video call with folks from Croydon and beyond. What this means is that I can actually invite friends from further afield to take part and feel like we're almost down the pub together. It's blooming fab.
To be honest, I didn't need to invite friends along, as the vibe was so chilled from all the people who played along, and there was much friendly banter between the quiz teams that it didn't matter if you knew anyone or not. In fact I think it was probably the most sociable quiz I've ever been to.
As it's a video call, everyone is on screen in a gallery display of faces, although, if you are a little shy, you can turn your camera off. As for quiz content, it was absolutely superb. We aced the music round, fell flat on geography, and managed a decent score for the word round… however quizzical champs, we ain't. I won't tell you our final score, as it's too embarrassing, but in the words of Yazz, 'the only way is up' so we will certainly be back next week for another round.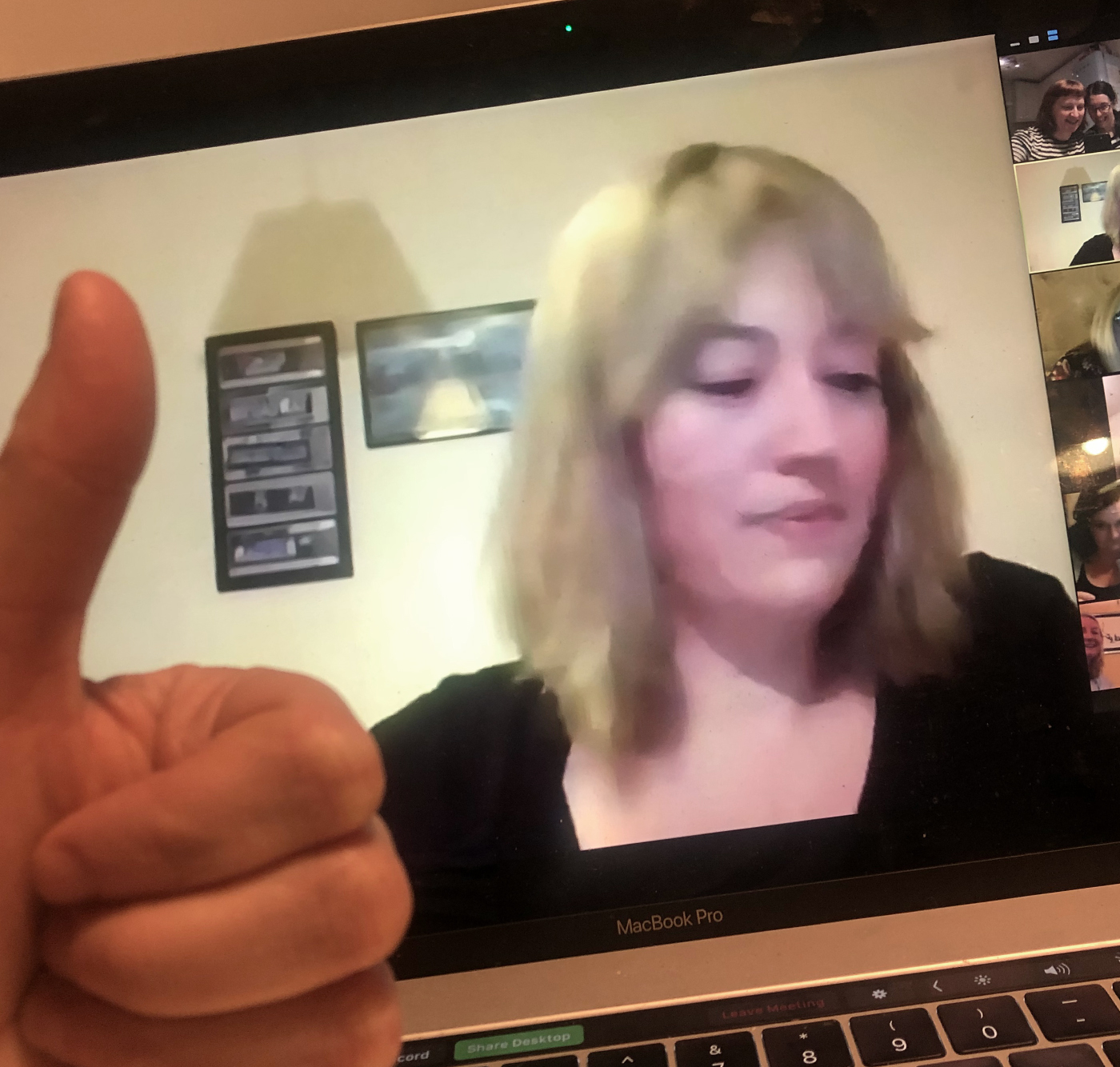 If you would like to join the quiz, take a look at The Quiz Lady's page for all details here, and we'll see you there next time.
The Oval's yummy menu can be found here.
Posted by Angela