It's cold, it's raining (or it was yesterday), and I'm not getting enough sunlight. You know the story, get up and leave the house, and it's dark outside. Exit the office, and guess what? It's dark outside. We headed off to Croydon's South End in search of some entertainment to brighten the mood, and we weren't disappointed. Wam, bam, smack back into the past with fizz wiz candy, and no I didn't end up in a sweet shop. Let me introduce you to Playground, and guess what, kids aren't allowed.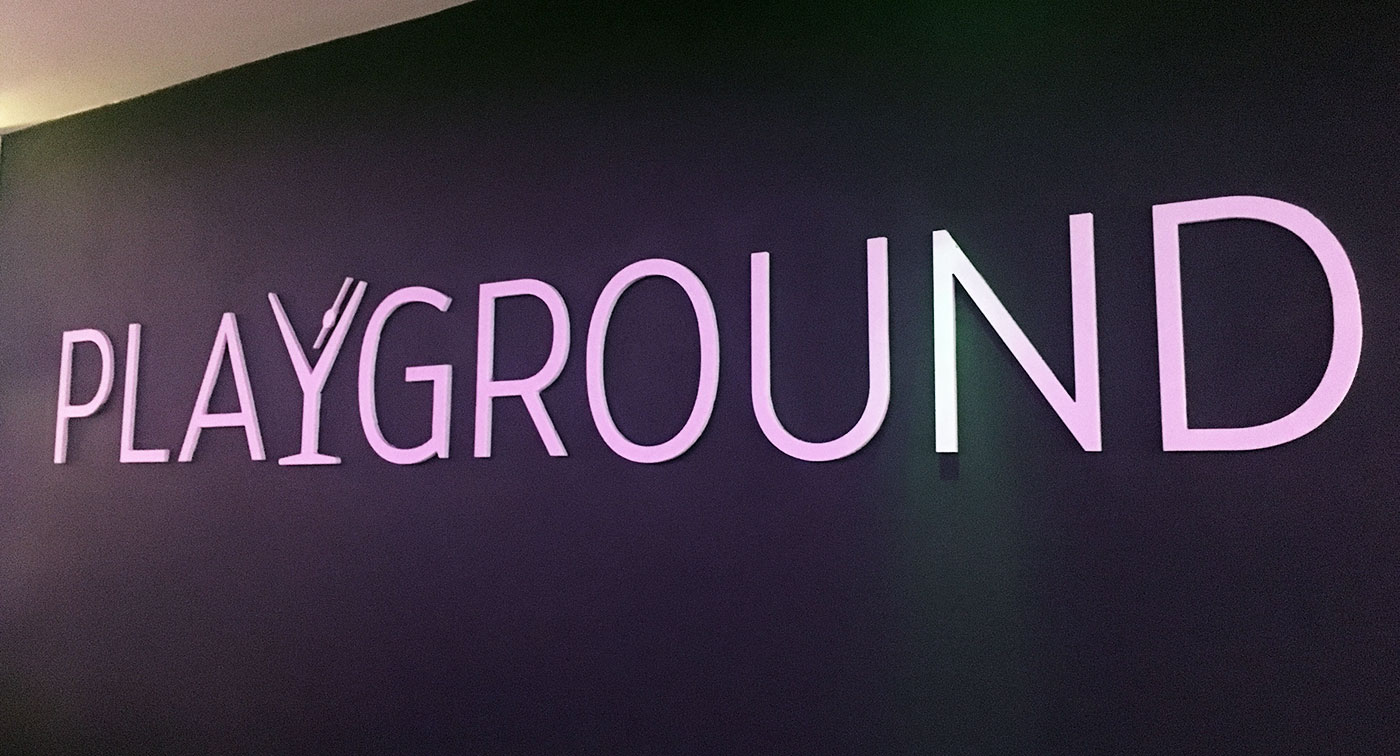 If you are looking for cocktails with a twist, then look no further as Playground lives up to its name with an innovative and fun take on some old classics, as well as their own unique creations. We tried our very best to make our way through as many drinks as we could to give you a complete low down. Here's what we sampled…
First I kicked back with 'Sex on a bus'. No I wasn't getting down and dirty, it's a drink folks. Check out the picture. A rather smashing play on the popular 'Sex on a beach' cocktail. This one is a blend of Finlandia Vodka, Chambord, Archers and pineapple served up in a bus with popping candy.
Julia toasted the evening with a 'Million Dollar Mojito' accompanied by play money of course. Combining Bacardi Carta Blanca, passion fruit, lychee and fresh mint, the mojito is a fab alternative to the traditional version. Refreshing to the max.
Round two very much reflects our personalities to a T, although Julia frowned when I said that. I like to live life on the edge and so went for 'Danger, High Voltage' (also a very fine Electric Six Song I might add) served in a mock light bulb. As a drink, it's bitter, it's twisted, it's ace. If you like gin, then this is certainly one for you with Bombay Sapphire, Elderflower liquor, jasmine and topped with lemon soda. A genius concoction to say the least.
Julia went for… drum roll please… 'The Skinny Mini' which is only 60 calories – made from house infused Rhubarb Vodka topped with diet cream soda. The foam will give you a rather dashing tash. Apparently this drink reminded Julia of unicorns and meadows. Readers, have you noticed how Julia always puts some kind of mythical slant on things?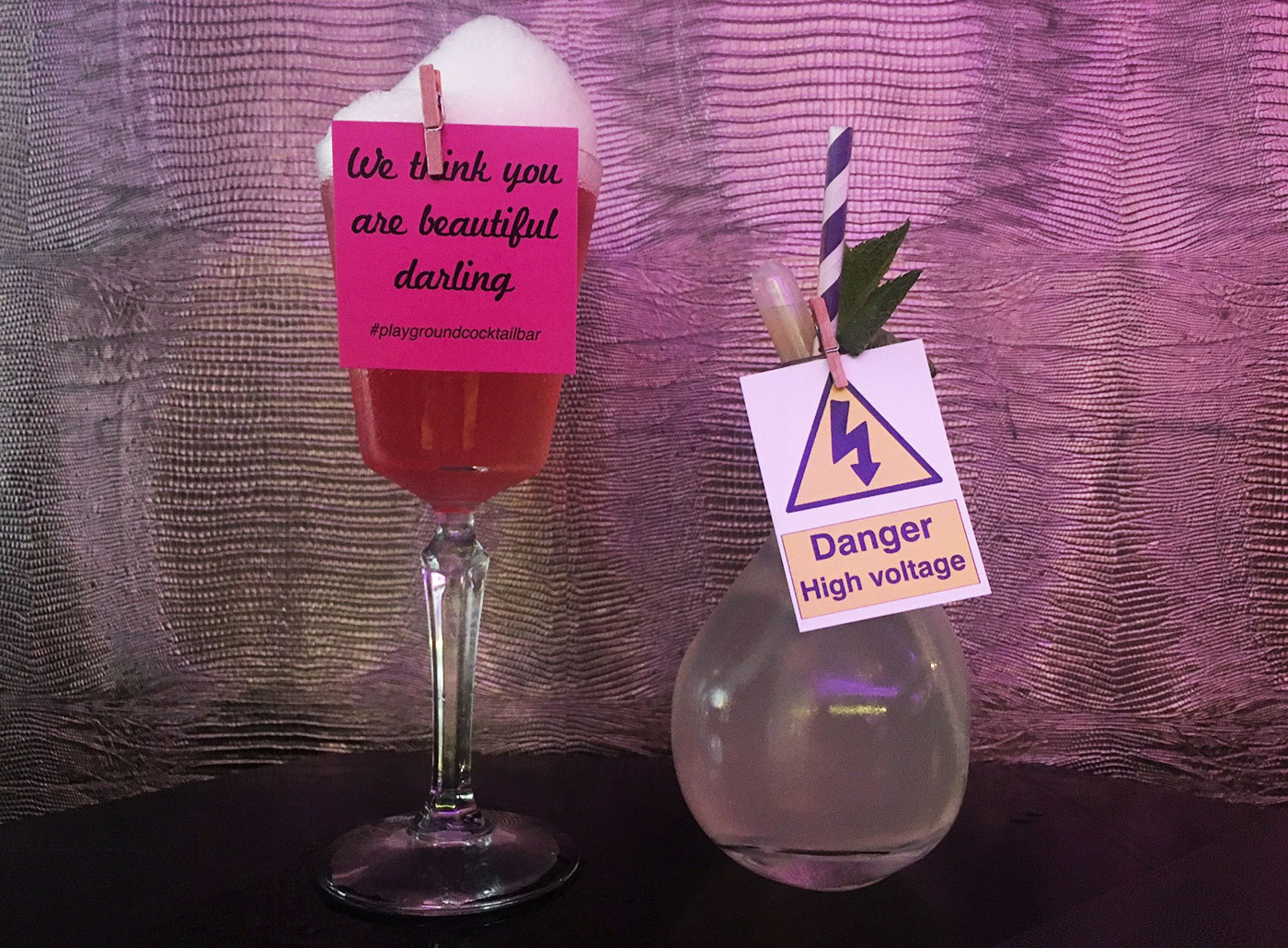 Next up we ordered the 'Lady Blueberry' served in a blue head (Grey Goose, Butterscotch schnapps, milk, blueberry syrup, Cocoa Blanc, white chocolate foam and digestive biscuit dust) and the 'Jack Pot' (Jack Daniels honey, Amaretto, Baileys, Butterscotch milk topped with popcorn and a scratch card – Vegas in a glass, although I didn't win).  Both these drinks can be summed up as dreamy desserts with a warming fun quality.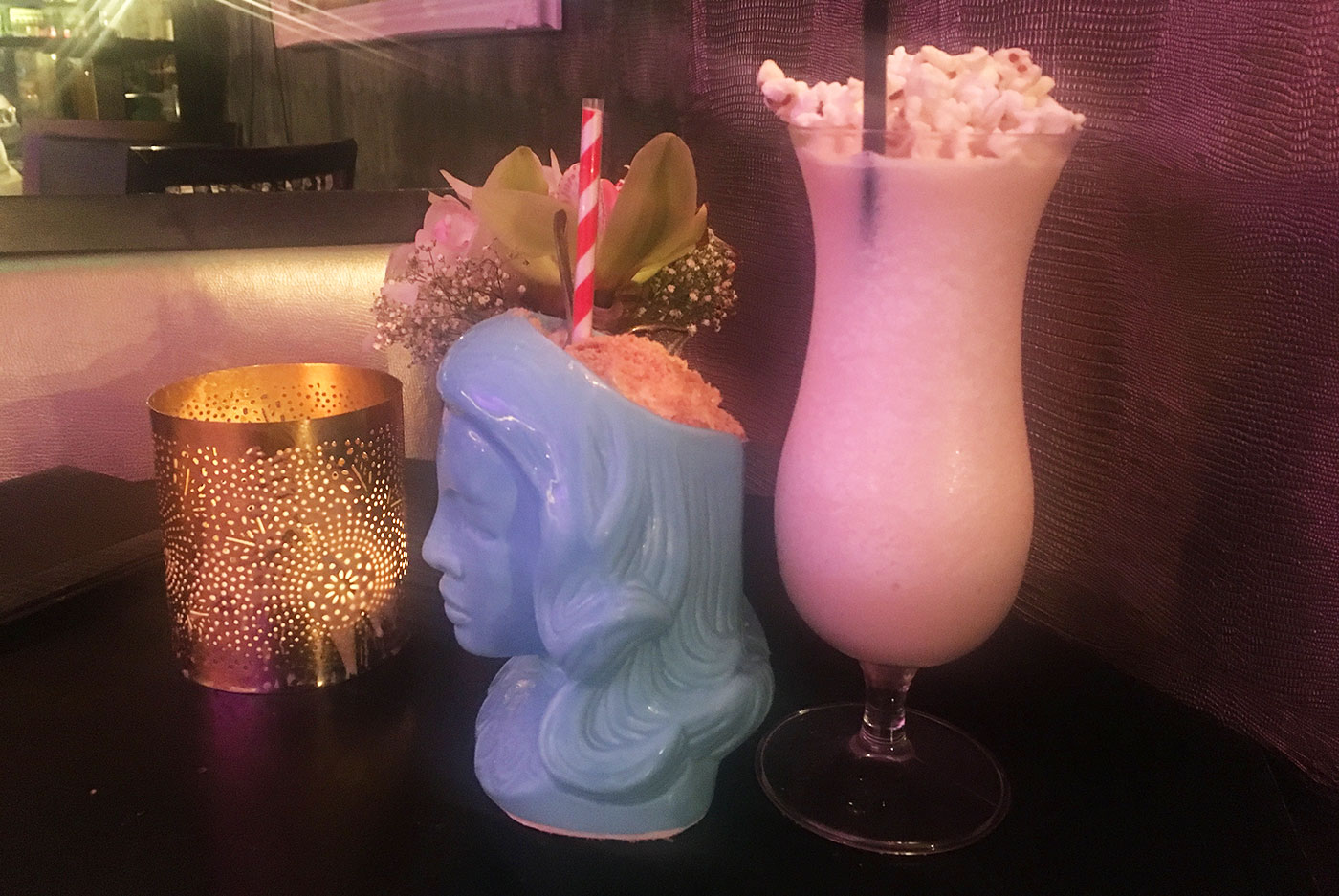 But what about the bar itself, I hear you ask?  Well, the staff are friendly and know their cocktails for one. It's table service with low lighting, a mirrored wall and lit bar. It has a slight club feel to it and a party vibe for the weekend. During the early part of the week, it's much more of a laid back affair with two-for-one on cocktails.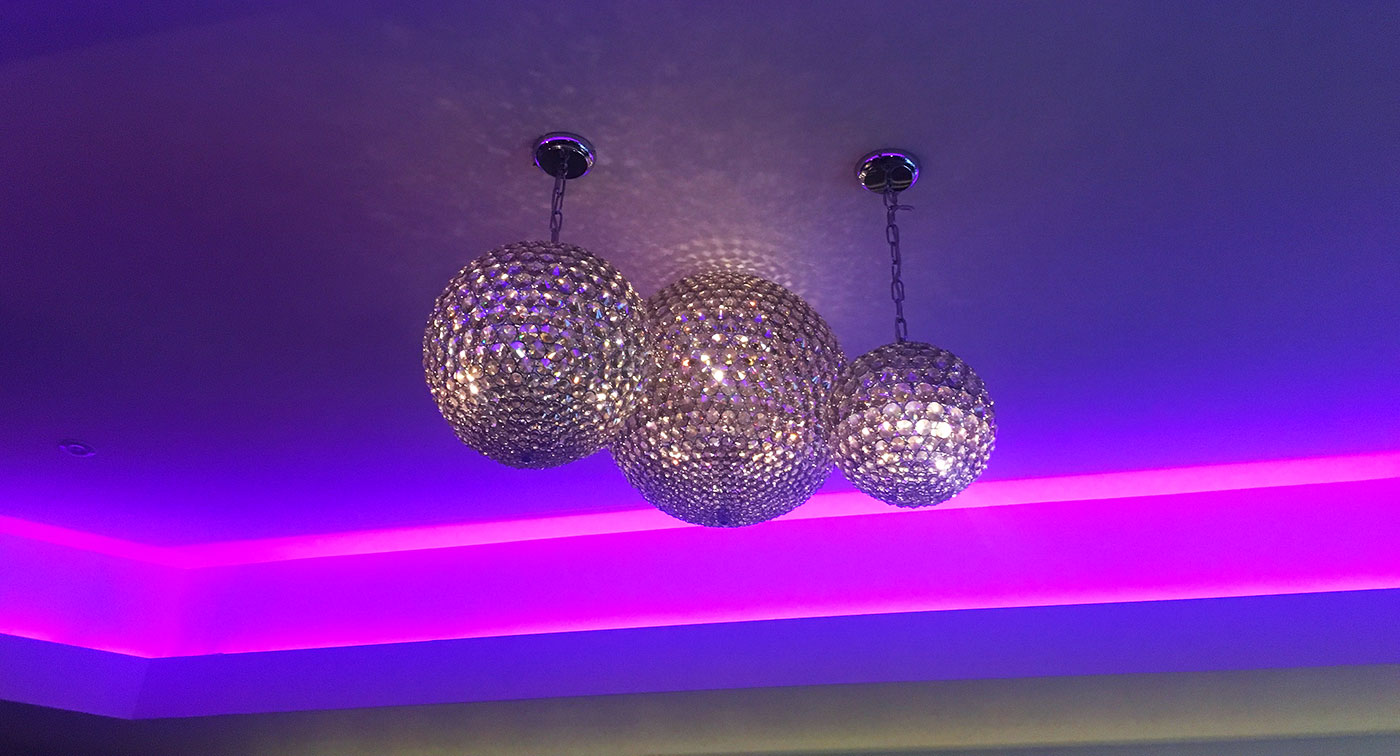 All in all, it's a fun place to sample some rather unique cocktails that you're really not going to find elsewhere in Croydon, or beyond for that matter. You would be hard pushed to find another bar that'll have such as creation as 'The Gentleman' which is served in a glass pipe! This place is quirky, imaginative and I'm looking forward to sampling some more of the menu's delights in the not too distant future.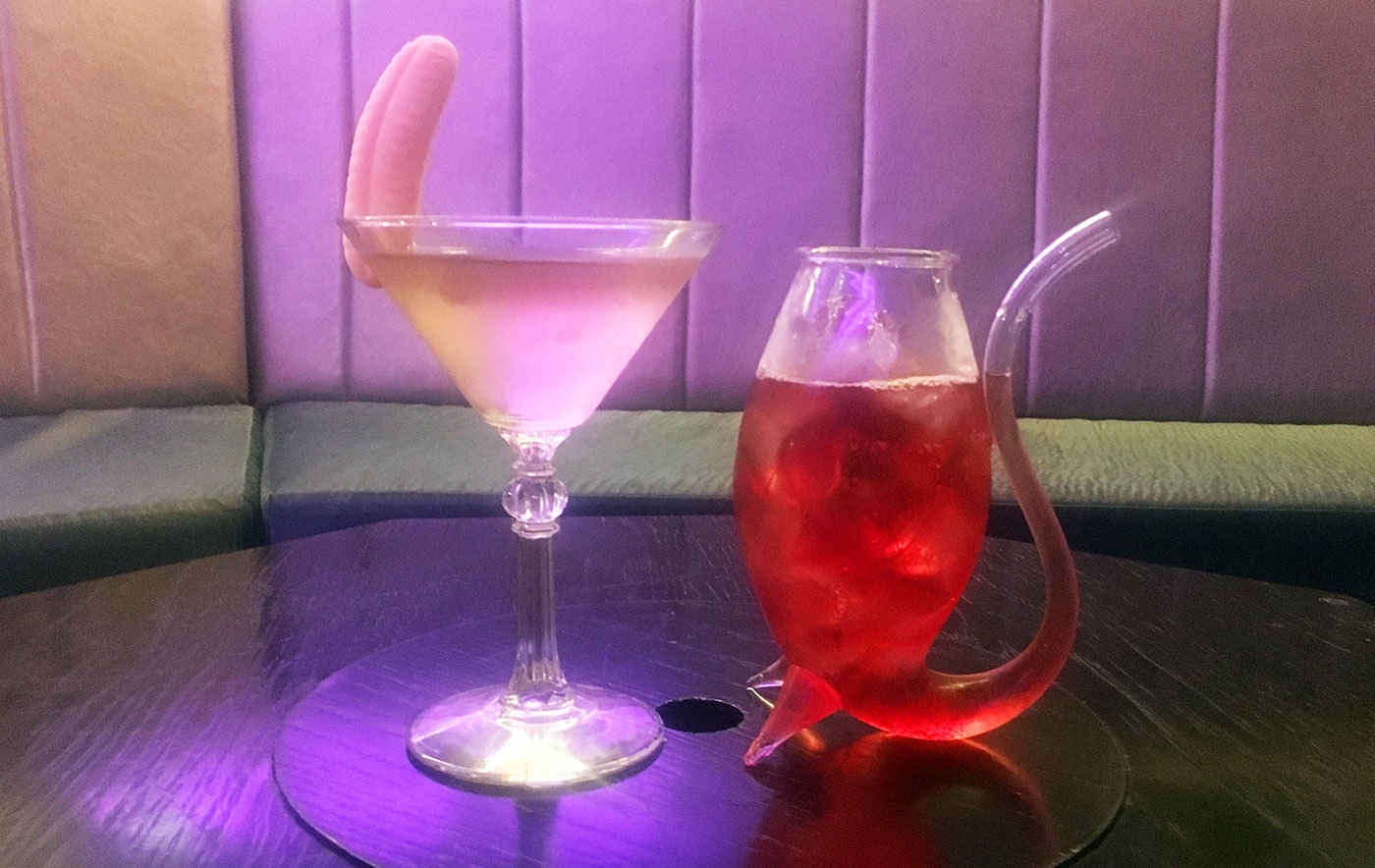 Playground opening hours:
monday: closed
tuesday: 17:00 – 23:00
wednesday: 17:00 – 23:00
thursday: 17:00 – 00:00
friday: 17:00 – 02:00
saturday: 17:00 – 02:00
sunday: 17:00 – 23:00
Playground Bar
63 Southend Road
Croydon
CR9 1AQ
Posted by Angela