This weekend is a busy one with free* double festival fun in Wandle Park. Croydon PrideFest returns this Saturday (15 July) and Croydon Mela is back on Sunday (16 July).
This year both festivals have expanded for Croydon's London Borough of Culture year, both with two stages. PrideFest artists performing include Tiana Biscuit, Danny Beard, (our Angela's band) Bugeye, Abba Stars UK and headliner Heather Small (yes of M People fame – I'm very excited about this as M People was the first band I ever saw live!). Croydon Mela artists include H-Dhami, Tariq Khan, Mona Singh, Roach Killa, and Croydon's very own Asifa Lahore.


And what better person to catch up with about the Wandle weekender, than Asifa herself who is involved in both festivals this year. Asifa is Britain's first out Muslim Drag Queen and a proud transgender woman who speaks out for intersectional Britain, continuing to push the boundaries of what it means to be LGBT, South Asian and Muslim. Asifa will be co-hosting PrideFest on Saturday and performing at Mela on Sunday.
Croydonist: First of all, Croydon native or convert, and what area do you call home?
Asifa: I have lived in South London most of my life; it's home. I moved to Croydon eight years ago and am proud to call it my stomping ground. I am often to be found around Surrey Street!
Croydonist: This weekend is a busy one for you, with both PrideFest and Mela. How are you involved?
Asifa: It promises to be an exciting weekend. On Saturday I am returning as host to Croydon PrideFest. I shall be sharing host duties with my partner in crime, Shepherd's Bush – another drag artist that calls Croydon home (and my co-host of LGBT+ safe space 'Their Majesties' at the Oval Tavern which takes place every last Thursday of the month. It is about to go bi monthly after the incredible reception from the local LGBT+ community!)
On Sunday I shall be performing on the main stage at Croydon Mela which has long been a dream of mine.
We are so privileged by the exciting opportunities and events taking place during Croydon's tenure as London Borough of Culture!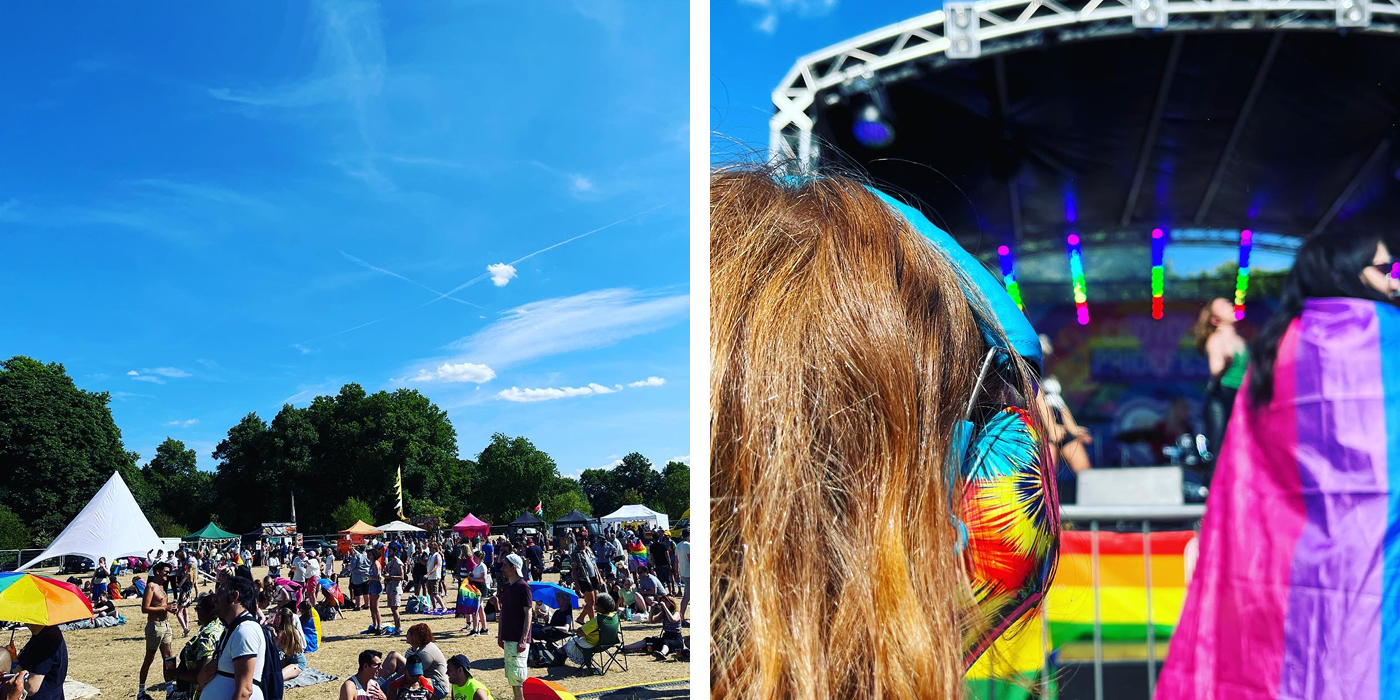 Croydonist: What does it mean to you to be part of both events?
Asifa: I am a person that sits on the cross junction of many identities. I am British, Pakistani, South Asian, Muslim, Queer, Transgender and Disabled. For a long time I felt I couldn't identify in a way that reflected these identities; I felt that I had to choose one over the others. It took me a long time to understand the power of intersectionality and I am proud of all my identities. To be able to be part of both these events, in my home borough of Croydon is incredibly special.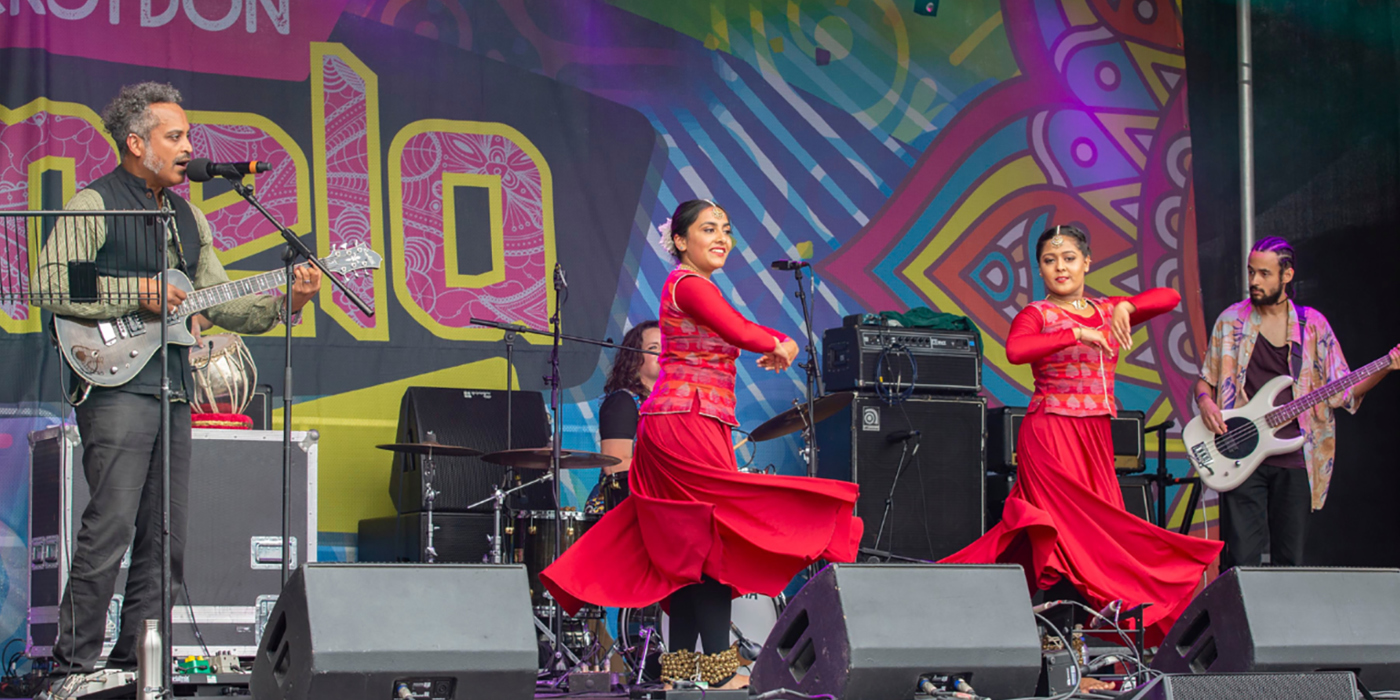 Croydonist: What are you looking forward to most about PrideFest? 
Asifa: I am most excited about being with the LGBT+ community at Pride. Croydon Pride always attracts a beautiful mix of LGBT+ people, families, allies – there is a real energy at Wandle Park when we are all congregated. It's euphoric.
At a time when the LGBT+ communities and particularly the transgender community is facing increased hostilities I am hopeful that Croydon Pride will allow us all an opportunity to heal and reconnect. I have been shocked and angry by the proposed legislation targeting transgender children of school age  which is akin to Section 28 – a law that was in place between 1988 and 2003 in England and Wales that derailed an entire generation of school age children into developing shame over their sexual identity – myself being one of those impacted.
I have hope that by being among peers within the queer community that we will be able to realise our strength when we are one. Like all bigotry, it will be overcome, especially if we remember to work together. That is when we most feel queer joy. Also, have you seen the line up?!
Croydonist: What are you looking forward to most about Mela?
Asifa: For a long time I felt that as an openly queer person I couldn't perform at Mela as it would be deemed taboo. To be invited to perform at Croydon Mela is so incredibly special – it feels like coming home. I am excited to hear Bollywood and Bhangra, by smelling and tasting the foods – the food is such an important part of South Asian culture – but mostly by being on stage in front of the local South Asian community. That will be a real moment.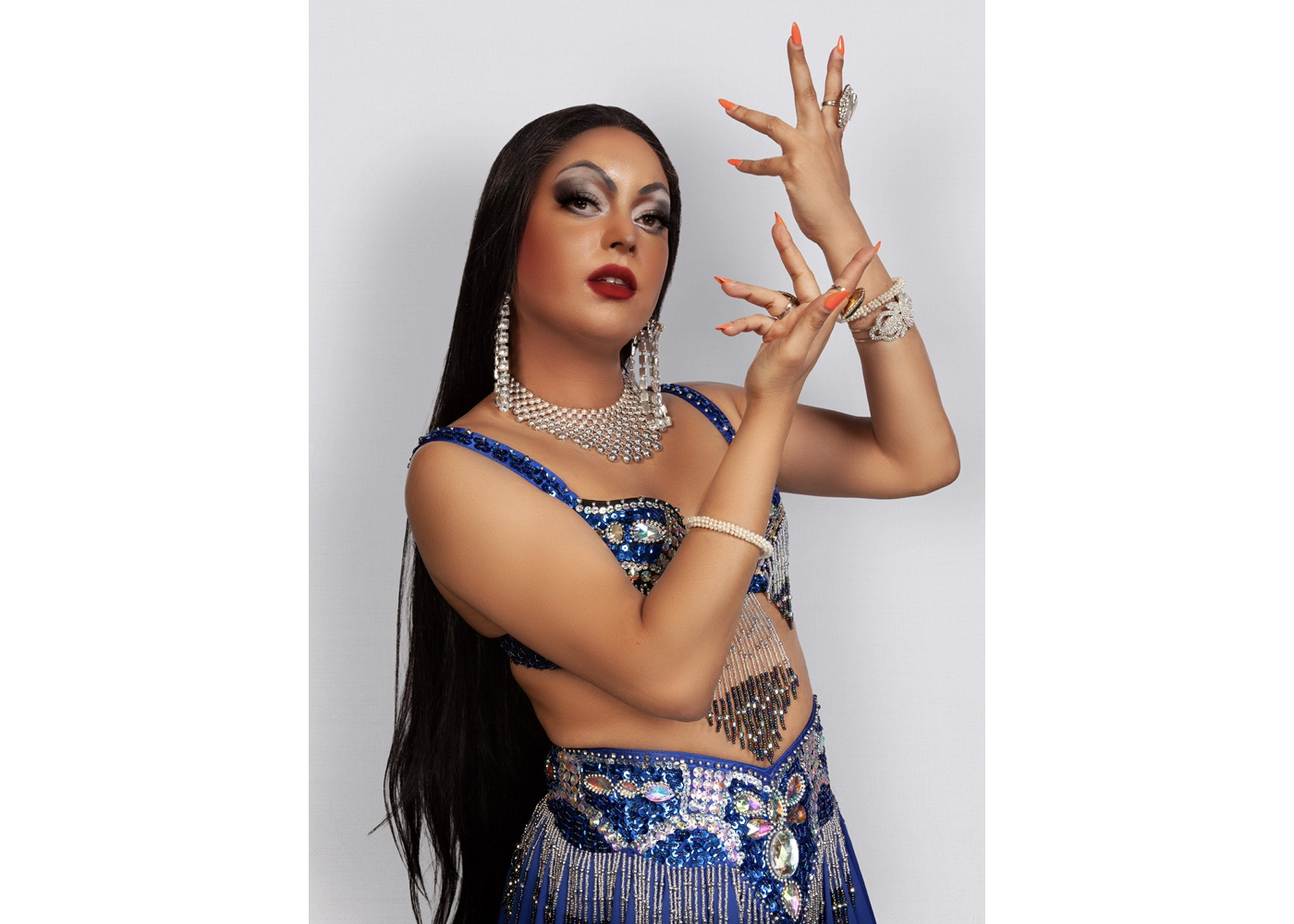 ---
The PrideFest programme starts Saturday 15 July at 1pm and finishes around 9pm in the park, but don't forget about the parade beforehand (which begins at noon on North End and takes about 40 minutes to reach the park) and the afterparty, well, after – this year at BOXPARK.
Croydon Mela runs from noon to 8pm on Sunday 16 July. Find out more details about both events on the This Is Croydon website, and follow them on Instagram, Twitter and Facebook.
*Both festivals are free, but you'll need to book tickets in advance. Get your PrideFest tickets here, and your Mela tickets here.
A huge thanks to Asifa for chatting with us. You can follow her on Instagram and Twitter. 
Asifa Lahore photo courtesy of the artist. Other artists and Mela images courtesy of This Is Croydon. Last year's PrideFest images by the Croydonist.
Posted by Julia