After a year of having limited opportunities to go out and about to restaurants for dinner, this week I've been planning a date night. Being central Croydoners, we are well used to having a myriad of global cuisine at our fingertips in Boxpark and South End. But I felt it was time to explore a little further afield in the borough, so I thought we'd try Purley.
I grew up not far south of Purley so I generally think of the town as the place to go for a Pizza Express or a Wetherspoons (both of which are still open) and I have nothing against the big chains, but I wanted to find a restaurant that feels a little bit different.
I was surprised in my research that Purley now has so many different types of cuisine on offer, from Argentinian and Spanish to Thai, Italian, Japanese, Portuguese and more. You can find quite an extensive list of Purley eateries on the Purley BID website here, but I've whittled them down to my top seven choices.
---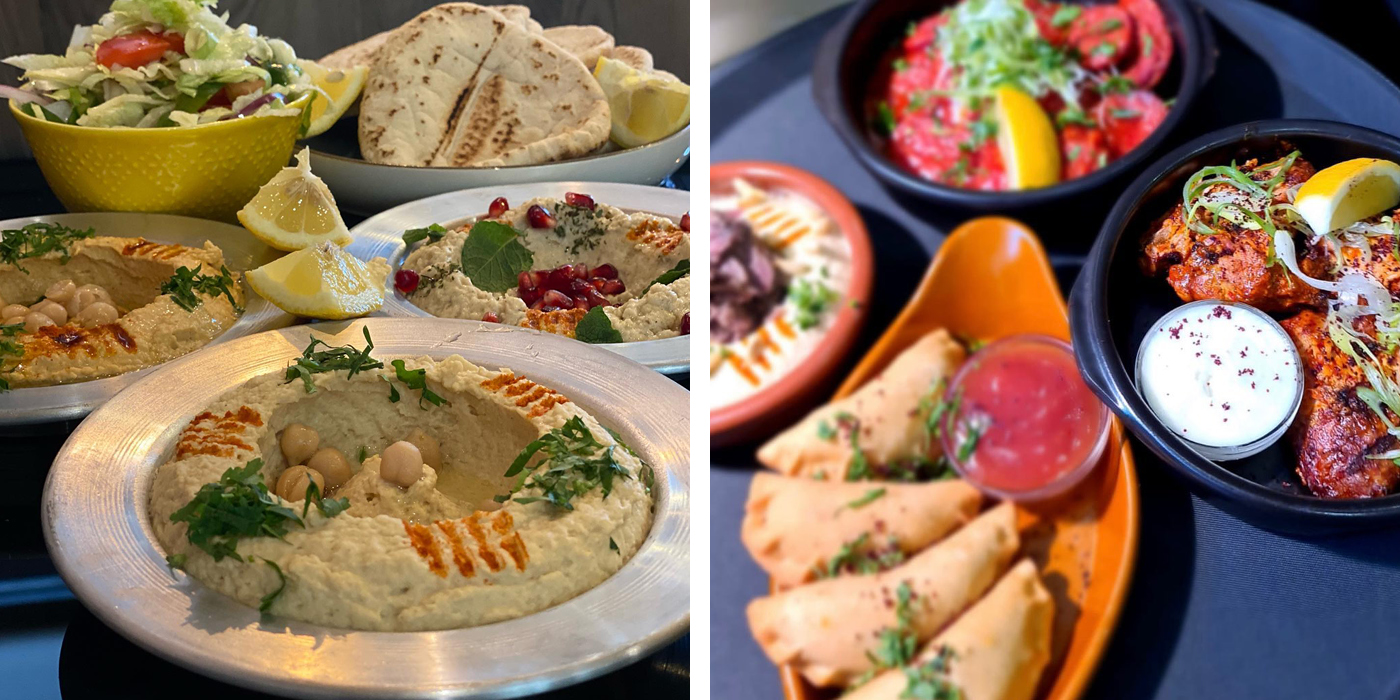 El Shams Middle Eastern Restaurant
Serving authentic Egyptian-Lebanese dishes based on their family recipes, this is a strong contender for me – all their food looks mouthwateringly yummy and they serve a great selection of non-meat dishes for us pesky pescatarians. Tangy eggplants filled with walnuts, red pepper, garlic & olive oil (aka Makdous) for starter anyone? Perhaps followed by pan fried seabass fillet marinated in olive oil, cumin, lemon juice and garlic for main (otherwise known as Samaka Seabass).
They are also launching a brunch menu from this weekend (check out their Instagram for more), so it could even be a daytime date.
El Shams is at 920 Brighton Rd, Purley CR8 2LN
---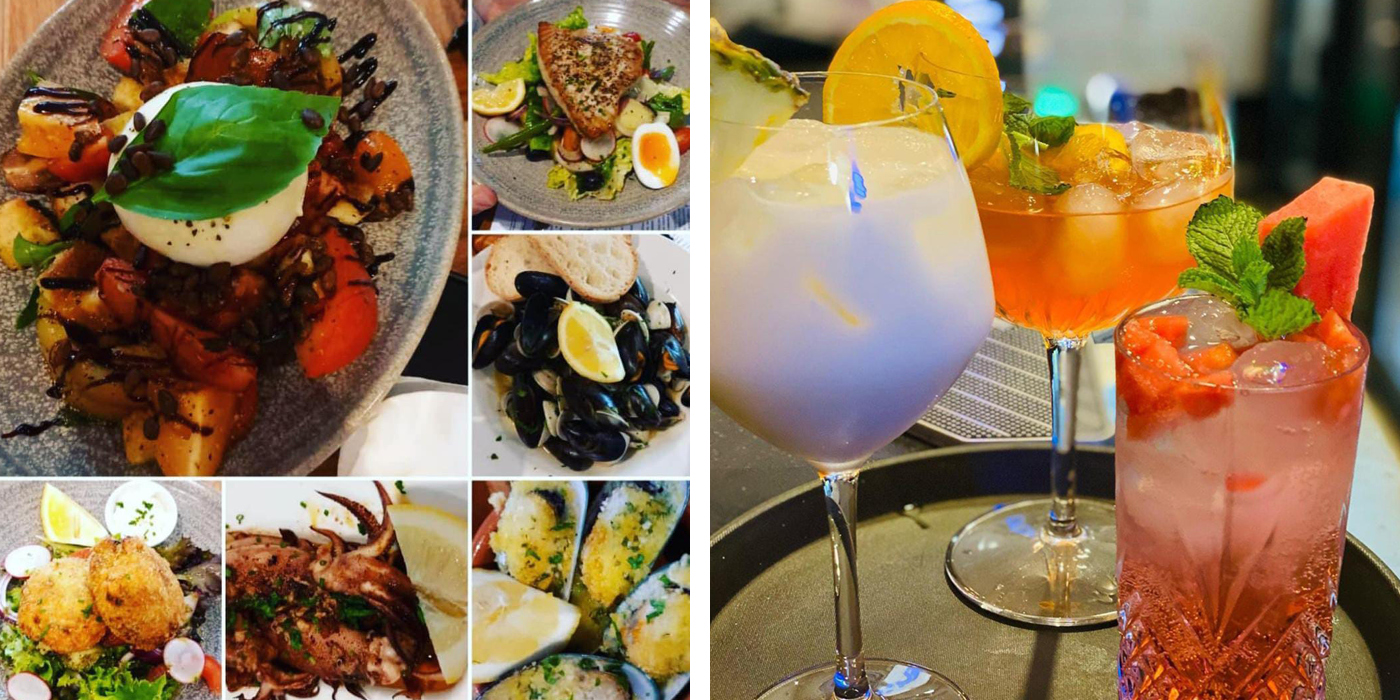 O'Farol Portuguese Café & Restaurant 
This place looks seriously cute, being a deli as well as a café and restaurant – it seems like the perfect cosy venue for either a breakfast with coffee or a dinner with wine.
If we manage to make it there pre-7pm on a week night they have a cocktail happy hour too.
They have a tapas dinner menu (which will help me pretend I'm somewhere overseas) or more traditional starters and mains, if you're not into sharing. I'm particularly drawn to the sea salt and szechuan pepper squid (or lula frita) followed by black scabbard fish with battered banana, polenta, rice and passionfruit sauce (espada preta).
O'Farol's is at 945 Brighton Rd, Purley CR8 2BP
---

Ege is a Turkish and Mediterranean restaurant offering a grill and meze menu – give me a decent grilled halloumi or a tuna steak and I'm in heaven, but they also serve chargrilled swordfish, salmon or sea bass, or for those meat-eaters among you there's a lot of choice, including kebabs (obviously), four types of steak, moussaka and something called chicken fantasia (Chicken cubes flamed with brandy in cream sauce with prawns, red peppers, and mushrooms. Served with roasted potatoes). Wow!
You can order a Meze or a set menu for two people which ticks my boxes, as Angela will have to share the responsibility of deciding what to eat…
It looks like a nicely lit (dare I say romantic) kind of place, with a well stocked bar to boot.
Ege's is at 2 Purley Parade, High Street, Purley CR8 2AB
---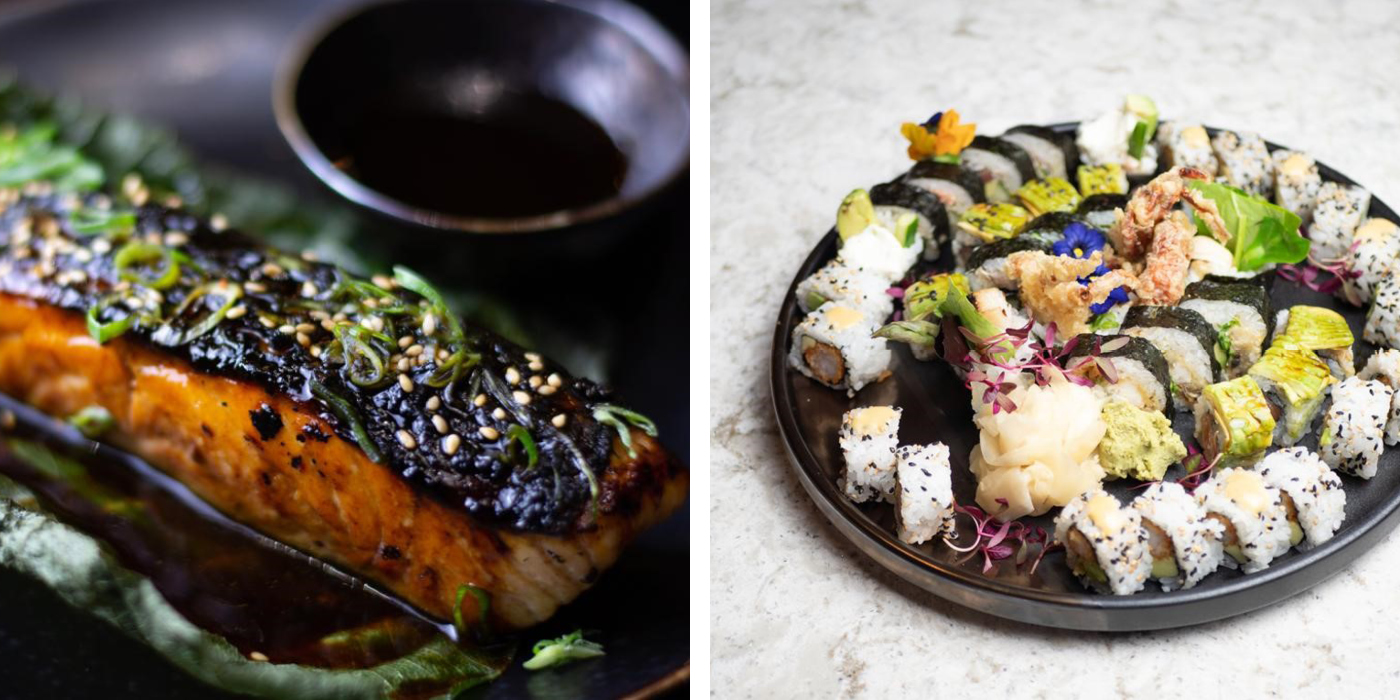 Zen Lounge is a Japanese restaurant which is 'a sensory experience' according to their website. And I am immediately drawn in with video footage of their cuisine and their space.
Serving contemporary pan-Asian cuisine, 'specially designed to surprise and tantalise with every course', this seems like the restaurant to really dress up for.
All their food looks exquisitely curated (almost too pretty to eat) from cauliflower, black goma truffle as a starter to tuna tartare for main (Yellowfin Tuna, Avocado, Hijiki Seaweed, Yuzu Miso & Puffed Rice). Plus they have an extensive drinks menu albeit alcohol free, from mocktails (mojitos in more than 10 flavours – who knew?) to smoothies, milkshakes and a range of extraordinary teas.
Angela is a particular fan of sushi, so maybe this will be the one… I'd best dig out my high heels, mind, because it does look very fancy.
The restaurant sits at the base of the striking Capella Court complex (that oval building complete with interconnecting bridge to its carpark – you'll know it when you see it) between Purley town centre and Purley Oaks.
Their address is 725 Brighton Road, Purley CR8 2PG
---

Badri's Kitchen serves Indian food at The Jolly Farmers pub in the centre of Purley.
All the dishes look glorious – full of colour and flavour and Badri's offers all your Indian faves from biryani or masala to tikka, bhuna and dal, as well as their signature dishes, 'Barra Lamb Chops', Mumbai style 'Butter Chicken', Delhi style 'Chicken Tikka Masala' and the 'Malabar Curries' from southern India.
The restaurant's chef Badri Prasad is originally from the city of Dehradun in north India and he has 25 years of experience in Indian cuisine, specialising in authentic Indian curries, the art of tandoori and grilled cooking. The aim of his menu is to take the diner on a journey through the Indian subcontinent.
This restaurant also has use of the pub garden so perfect for a dry summer evening.
Badri's is located within the The Jolly Farmers pub at 7 Purley Road, Purley CR8 2HA
---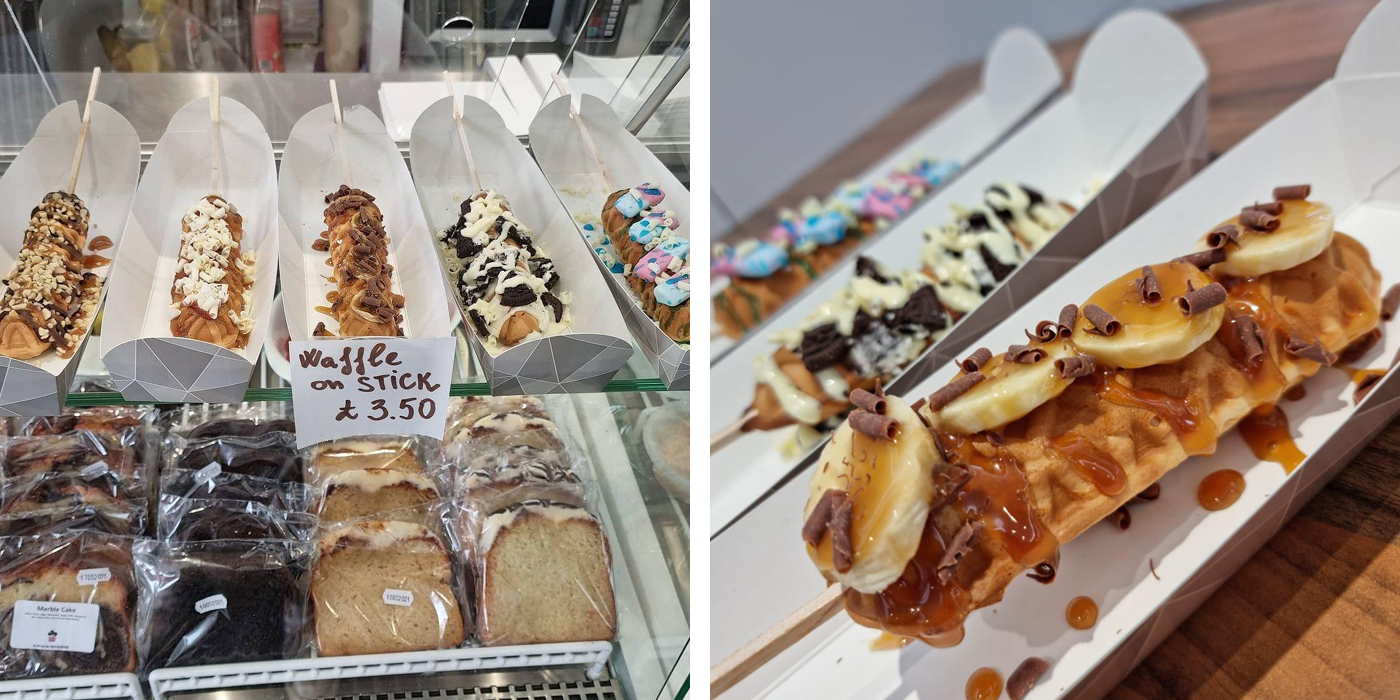 This is here as my fun dinner option. They only opened in Purley last month, already having opened their first eaterie in Clapham Common. You can get rainbow bagels here (amongst many others) with plenty of yummy fillings, and the best waffles I've ever seen  – the bubble waffles look amazing, as does their speciality apple crumble waffle.
This could be more of a breakfast or lunch date, although they are open until 10pm Friday, Saturday, Sunday, so I imagine on a balmy Friday evening a takeaway from here and a trip to the local rotary field with a picnic blanket might make a mighty fine date.
Bagels & Waffles is at 4 High St, Purley CR8 2AA
---

No dinner date option list would be complete without some Thai food, and the family run Dan Thai has been in Purley for nearly 20 years.
The restaurant has an emphasis on the health of its customers. By stir-frying most dishes quickly, using a minimum amount of oil, the food retains all the nutrition and flavour without adding unnecessary additional calories. They also will adapt any dishes to the customers' needs whether it's a food allergy or making a popular dish gluten-free, vegetarian or vegan. I'm salivating at the thought of one of their hot salads (especially the yum sea bass chef's special), and I have an inability to go to a thai restaurant without sampling the green curry (I know, it's predictable) but Dan's prawn version sounds particularly tasty with bamboo shoots, peppers, peas and herbs.
Dan Thai is at 17 Purley Road, Purley CR8 2HA
---
So will it be Middle-Eastern, Portuguese, Turkish, Japanese, Indian, Thai or (indeed) waffles?  I now can't decide which one to book so I will let Angela choose…
Posted by Julia
Images courtesy of the restaurants