As Croydon's London Borough of Culture kicks off in less than 2 months, we're catching up with some of the Croydon organisations involved. It's currently LGBT+ History month so it seems appropriate to start with Queer Croydon. We chat with founder Claudia Coelho, who is also Queer Arts Advisory Group Lead for This Is Croydon.
Croydonist: First of all, Croydon native or convert, and what area do you call home?
Claudia: A Croydon convert that happily calls South Croydon home. Often found in Park Hill!
Croydonist: We understand Queer Croydon is a relatively new organisation – for our readers who haven't yet come across you can you tell us a bit about your purpose and mission?
Claudia: Queer Croydon exists to celebrate the rich queer art scene in our Borough by providing a space to amplify events and artists in Croydon as well as wider South London.  This is also an opportunity to get everyone excited about this year's BOC Croydon tenure. By having a social presence we aim to create a go to platform to find all that is Queer and happening in the local area!
Croydonist: Who is behind Queer Croydon?
Claudia: It's me – by day I'm a professional makeup artist and by night I am a drag performer known as Shepherd's Bush for a cheeky follow on Instagram. I have the support of Stanley Arts and the wider Borough of Culture team of which I am incredibly grateful.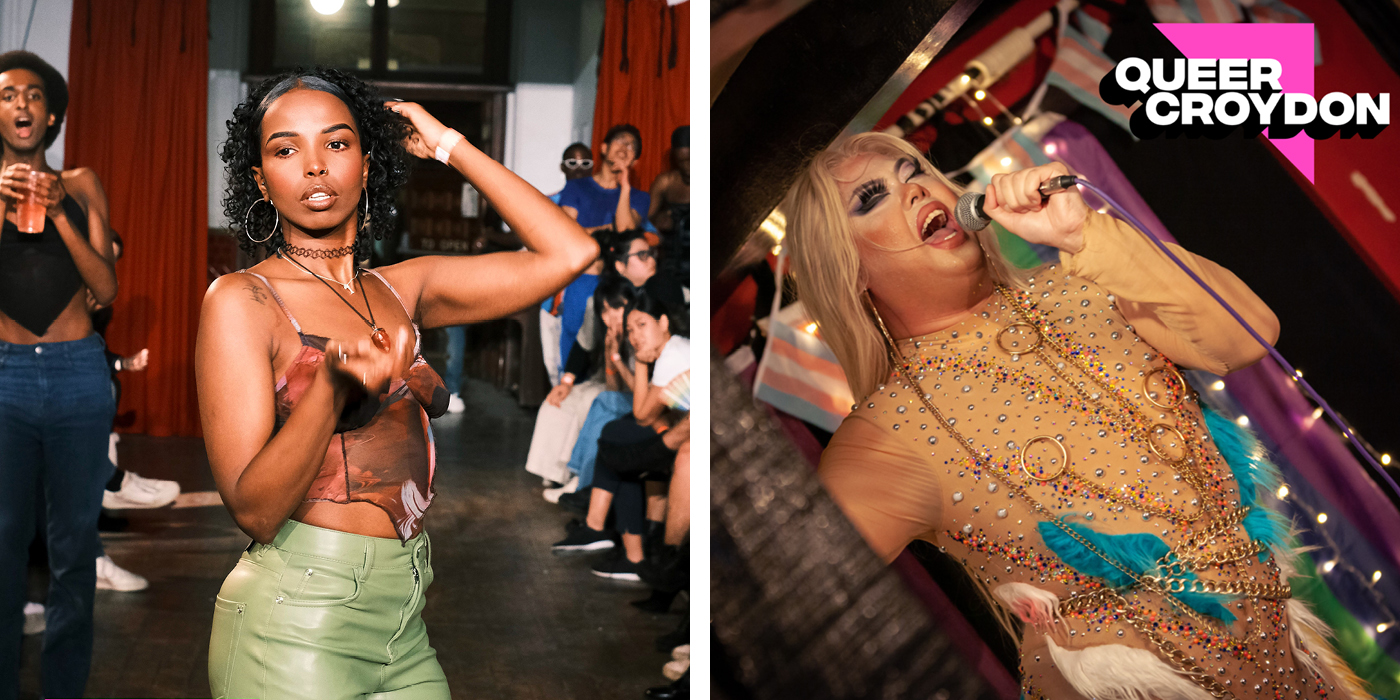 Croydonist: How will you be involved in Croydon's London Borough of Culture?
Claudia: All that is Queer is what we are after! Art, events and exhibitions created by LGBT+ artists will be highlighted by our platform. We want each event to be as impactful as possible – both for the artist but also for the wider community partaking in these events.
Croydonist: Does Queer Croydon have a physical home, and where do we find out about your events? 
Claudia: Queer Croydon exists purely on social media – @queercroydon on Facebook, Instagram, TikTok and Twitter!
Croydonist: Can you tell us a bit about the other South London queer organisations that you support? 
Claudia: There is a rich panoply of organisations and artists that deserve a shout – these include Raze Collective who are currently in a creative partnership with Stanley Arts . Speaking of SA, they have enriched South Norwood by becoming a hub for queer creatives. F*** It Up Fridays at Stanley Arts has become a world leading event for ballroom and it deserves ALL the applause. Bold Mellon is producing thought provoking art. On the artist front you have drag pioneers such as Asifa Lahore who is known as Britain's First Out Muslim Drag Queen and LGBT+ activist who has been challenging what it is to be Muslim, Queer and South Asian for the best part of a decade, and all call Croydon their creative home. All here and creating incredible art!
Croydonist: Classic interview question – if you had to invite three queer artists or creatives to a drinks party who would they be?
Claudia: This is such a good question – I would say Vanity Milan of RPDRUK Season 3 fame hailing from CR4, singer-songwriter Cat Burns from Streatham killing it in the charts and Croydon's very own artist supreme Roxana Halls – this would be such a phenomenal Kiki!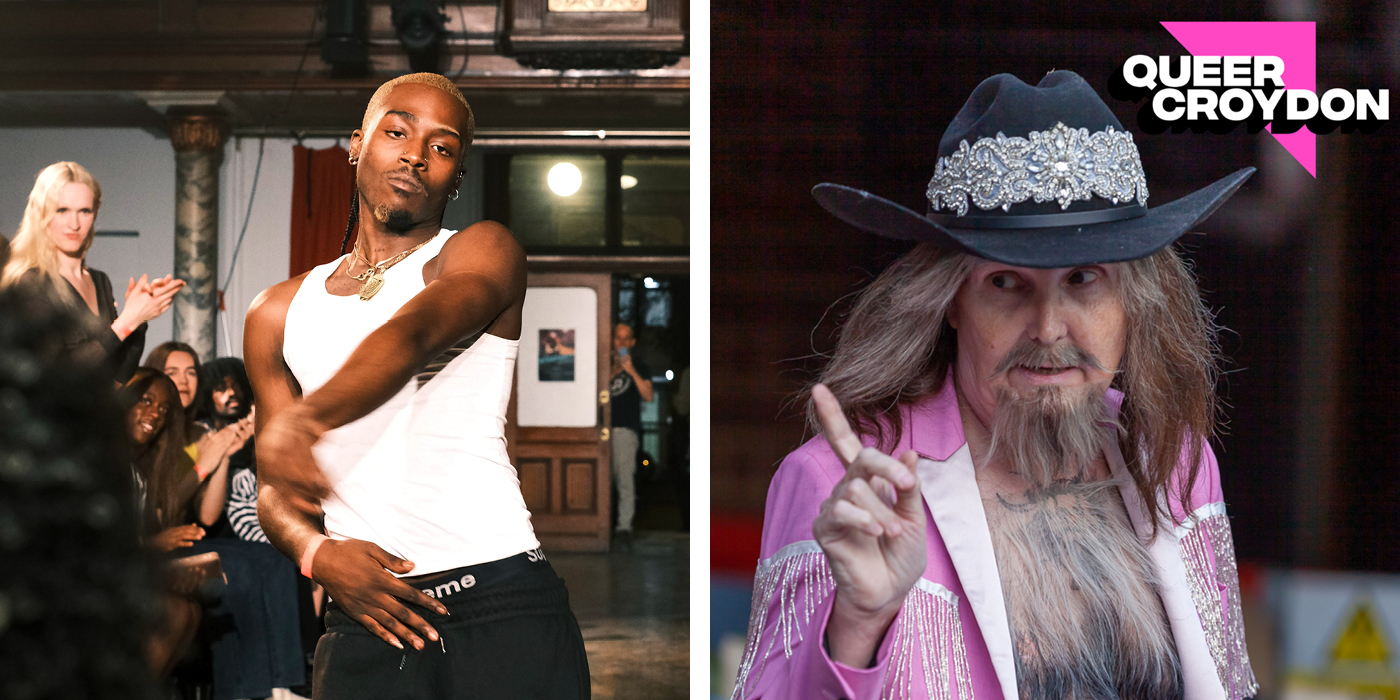 Croydonist: What are you most looking forward to about the London Borough of Culture? 
Claudia: I think we need a good celebration of all things Croydon; it's such a rich and diverse borough which shines most when everyone comes together! After the last few years, we need something to look forward to!
Croydonist: And finally what are your favourite queer-friendly places to hang out in Croydon?
Claudia: I would have to say The Oval Tavern is up there as one of the most LGBT+ friendly venues. It also happens to be the home of Their Majesties – a LGBT+ safe space every last Thursday of the month bringing the best drag talent from all over the UK to Croydon. Another shout is Matthew's Yard which always has such inclusive lineups.  There are countless – my message is to support local artists and businesses, you'd be surprised at the queer richness waiting to be discovered in our borough!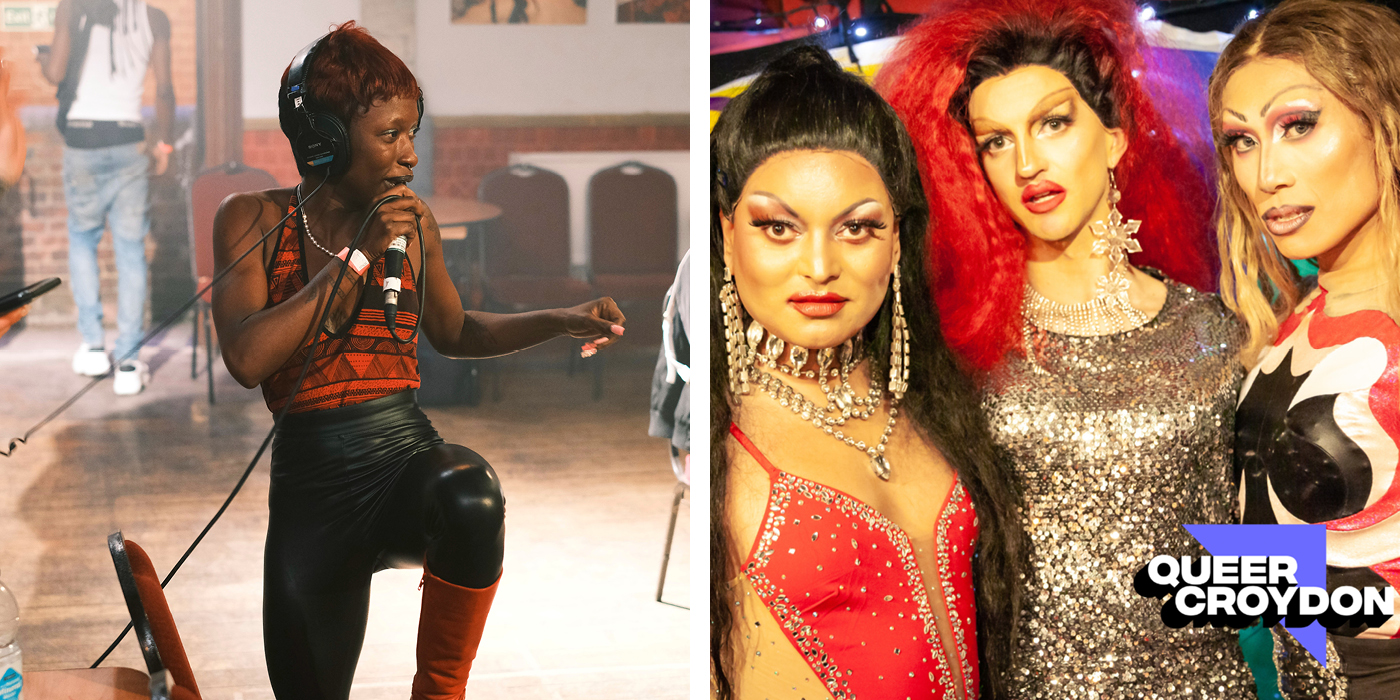 Thank you to Claudia for chatting with us. Follow Queer Croydon on Facebook, Instagram, TikTok and Twitter for more.
Images courtesy of Queer Croydon
Posted by Julia