Last year on August bank holiday weekend Angela and I got hitched at Croydon Town Hall. So what better way to mark our first anniversary than to celebrate at the inaugural Croydon PrideFest?
That's right folks, next Sunday, 28 August, Surrey Street Market will host Croydon's first Pride event in some 20 years.
The event will start with a parade, which kicks off at 1.30pm on North End, and is launched by our openly gay mayor, Wayne Trakas-Lawlor.
I'm fortunate in that I was born into a diverse and vibrant town, part of our liberal and open capital city. However some LGBT people are not so lucky. Croydon PrideFest are conveying a powerful message by having Rainbows across Borders lead the parade. They are an LGBT+ organisation for asylum seekers fleeing persecution from homophobic and transphobic regimes overseas. I can't even begin to imagine the oppressions they have faced.
The message: Croydon welcomes everyone.
Other organisations marching in the parade include Aurora (Croydon's LGBT police consultation group) and Proud and Palace (the new LGBT fan group for Crystal Palace FC), to name but a few.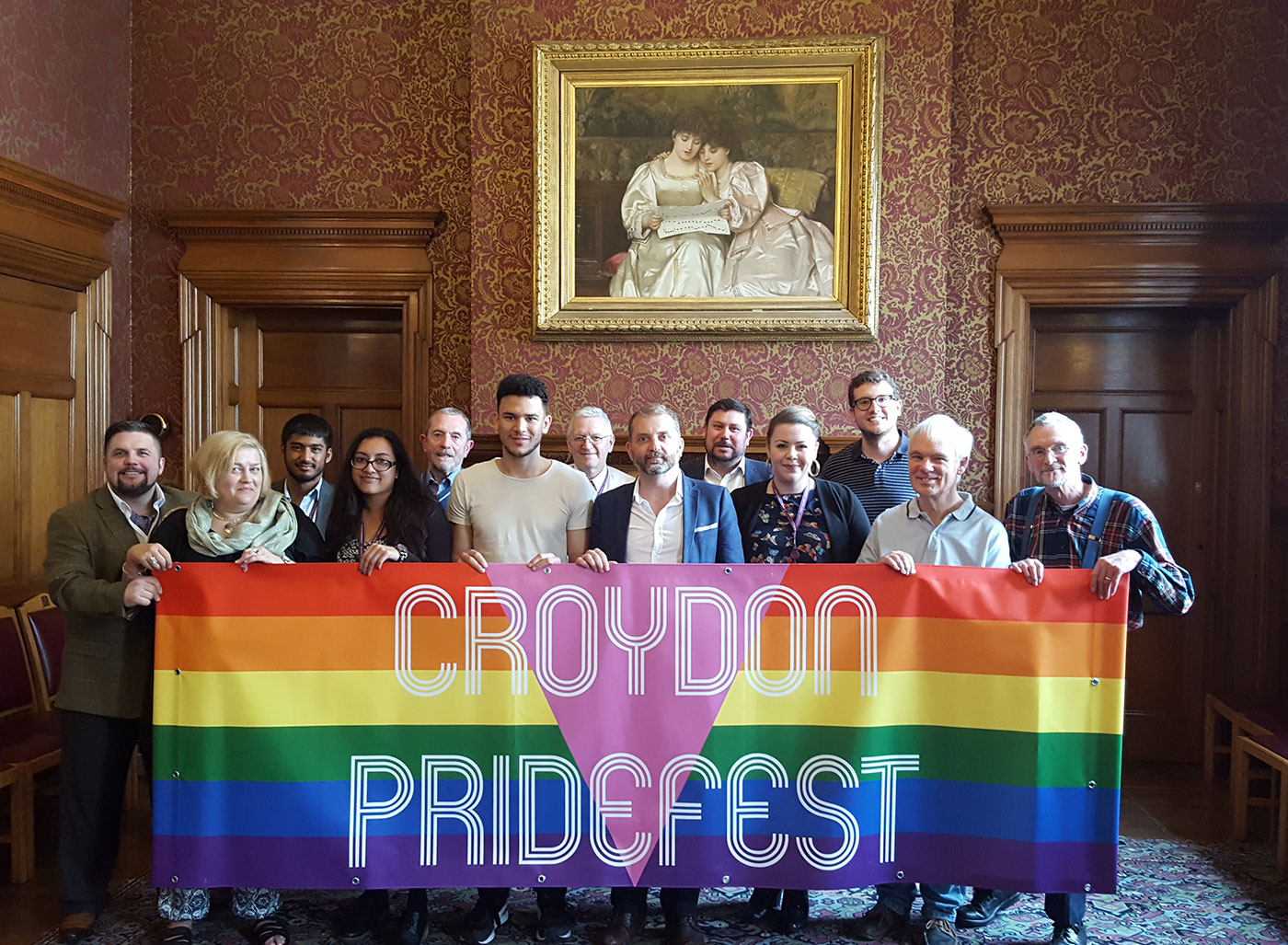 The parade is scheduled to reach Surrey Street around 2pm where the main festivities will already be in full swing. Many of the organisations from the parade will have stalls on the market where you can find out more. The celebrations will be focussed around the main stage where musicians and other acts will perform throughout the afternoon (the entertainment starts from 1pm). I'm particularly looking forward to seeing legendary cabaret act, Topping and Butch. Oh and obviously my wife's band Bugeye of course.
No festival would be complete without some tasty food and drink options (to fuel the dancing) – so we have many Croydon regulars, including the guys behind our borough's Craft Beer Festivals, Crafty Group.
The festival is inclusive of all: LGBT+ or not; young, old, or anywhere in between. If you're bringing kids along, Exchange Square (the one with the water tower by Matthews Yard) will be home to the festival's family fun area.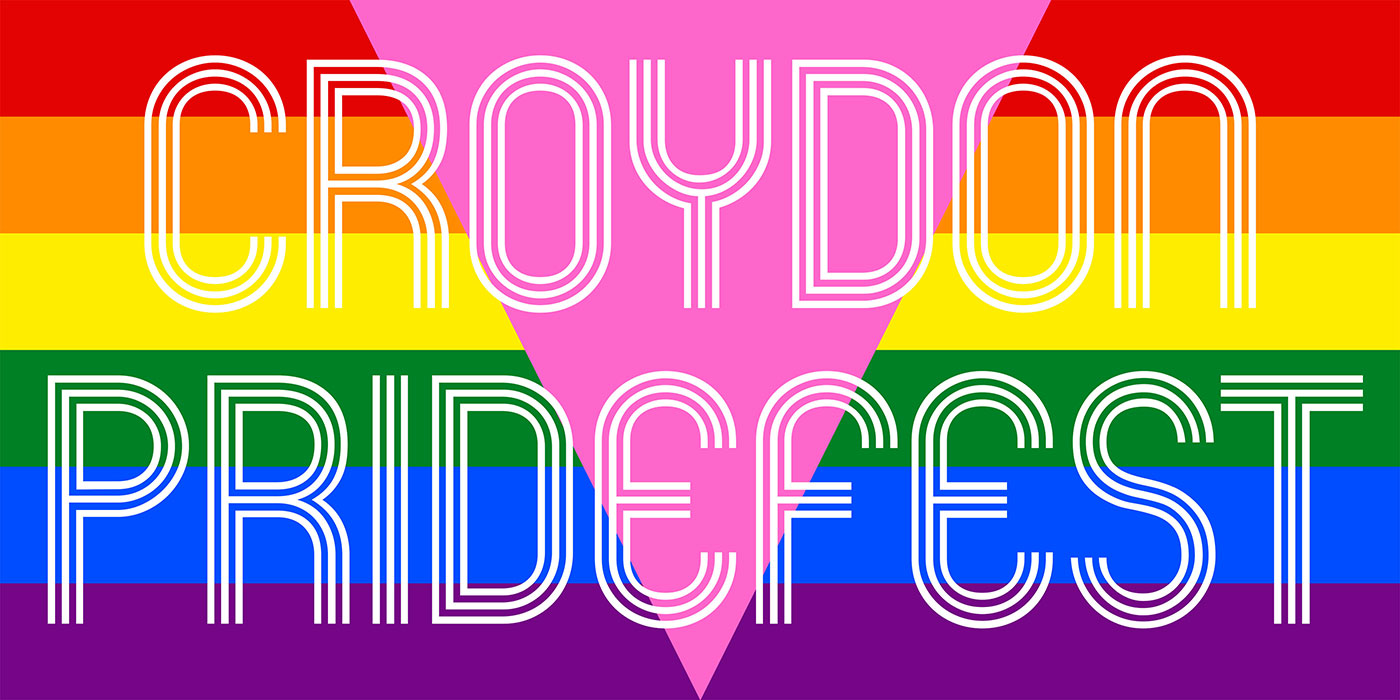 The party will wind down on Surrey Street by 8pm and for those of us who want to continue celebrating there will be a few after parties to choose from (at time of writing: Luna and Project B). We'll be toasting our anniversary with a glass of prosecco at one of these.
As our councillor Mark Watson says, 'it will be a great occasion for everyone, showing off Surrey Street in an even more colourful and vibrant light than usual!'
The first Croydon PrideFest promises to be a fantastic street party for all to enjoy, rain or shine (if we get both, we'll fittingly get an actual rainbow over Surrey Street!) We'll definitely be walking through the festival holding hands. Come and say hello and wish us happy anniversary.
Croydon PrideFest takes place on Surrey Street, this Sunday, 28 August, between 1 and 8pm, with the parade arriving around 2pm. Check out the official website for further details.
Images 2 and 3 courtesy of Croydon PrideFest
Posted by Julia