As RISE Gallery's Jamie Reid show opens this week, we caught up with the man behind Croydon's expanding art scene, Kevin Zuchowski-Morrison.
Nestled in St George's Walk, a rather rundown 1960s precinct, you'll discover the home of RISE Gallery and the birthplace of the internationally acclaimed Mural Project.
St George's Walk seems to be fated to be at the fore of creativity in our blessed Croydon, as RISE was also the very one and same base for Nicholas Treadwell's mobile art gallery in the 60s (yes, a double-decker bus, how cool is that), but we digress…
Launching back in 2014, it was clear from the outset that RISE Gallery was set to shake things up. Not subscribing to the traditional gallery model, Kevin alternates huge name shows (such as Hirst and Banksy) with emerging local artists and projects which very much embed the gallery in the local community.
One such project is Art Halo, which he set up to reach out to the most vulnerable people in our community using creativity as an outlet. Watch out for the pods that will be appearing around Croydon this summer which are an extension of Art Halo.
Street Art has formed the backbone of RISE Gallery's success, which started out as murals on St George's Walk and is now borough wide. Drawing artists from home and abroad to contribute to the project, it wasn't without teething problems along the way. For one, there was gathering support from other local businesses to use the sites, and then not forgetting the initial resistance from Croydon's graffiti community. Kevin speaks about this quite passionately as his work was never to be seen as exclusive, but rather more inclusive of all.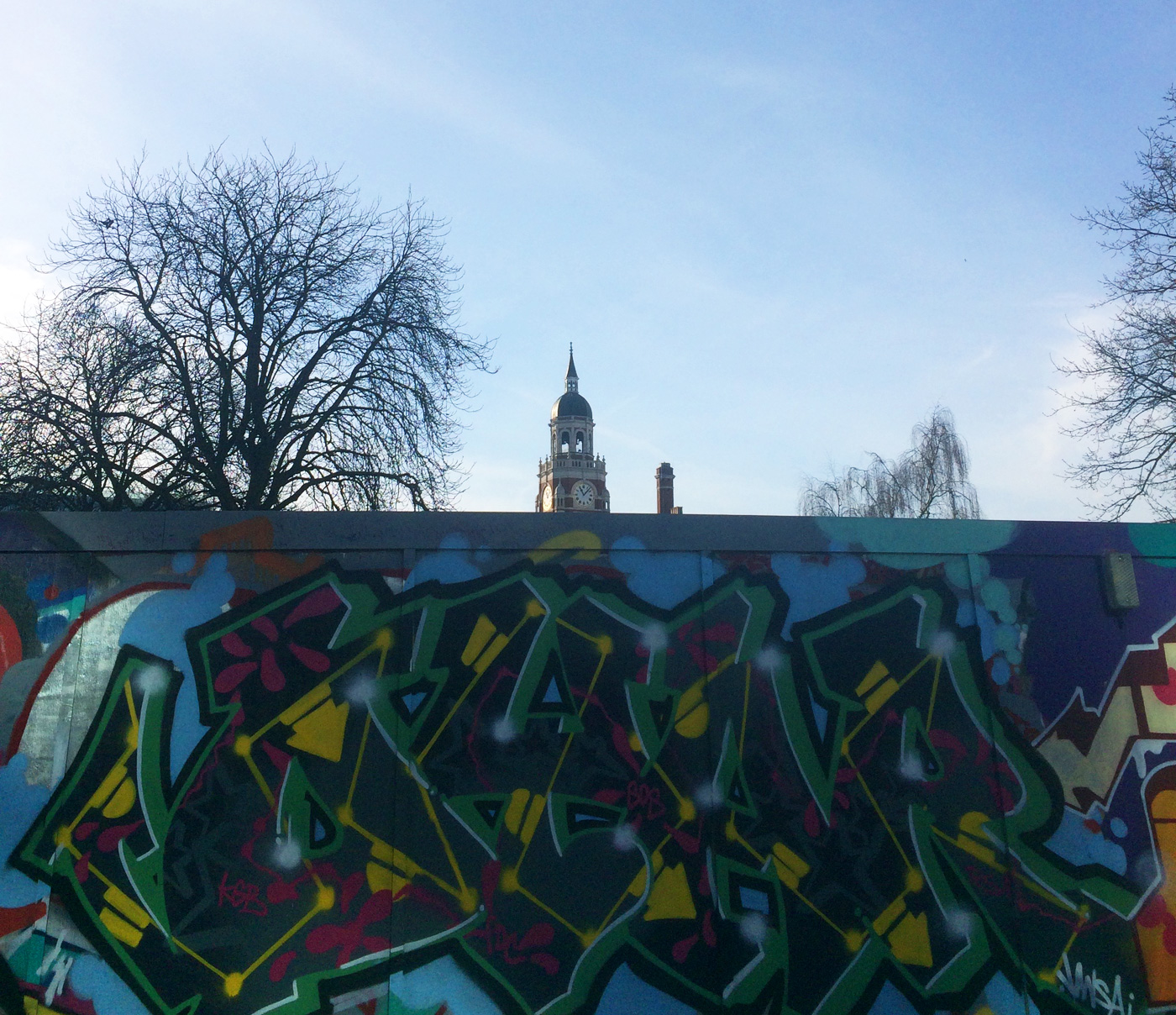 Now affectionately known as 'Tarquin art dealer' to the taggers, he managed to win them over by not only providing a 350m legal graffiti wall (the biggest in London), but by taking the time to understand their requirements and for them to get a sense of what Kevin was trying to do with the mural project. Words not war people… well, aside from tags.
This leads us on to Kevin's most ambitious mural project yet… This July RISE will be taking it to a whole new level (or should we say 24 levels), as Croydon's abandoned Nestlé Tower will be taken over by a street artist (yet to be announced) to create Europe's largest mural project. Pulling off something of this scale – 79m high – takes a hell of a lot of planning, and it's been in the pipeline since before he opened RISE. Issues you wouldn't even think of have been hurdles to getting the project (literally) off the ground. For example, the UK don't make cranes tall enough for the building so he's having to ship one from Sweden (where, we can only assume, buildings are higher).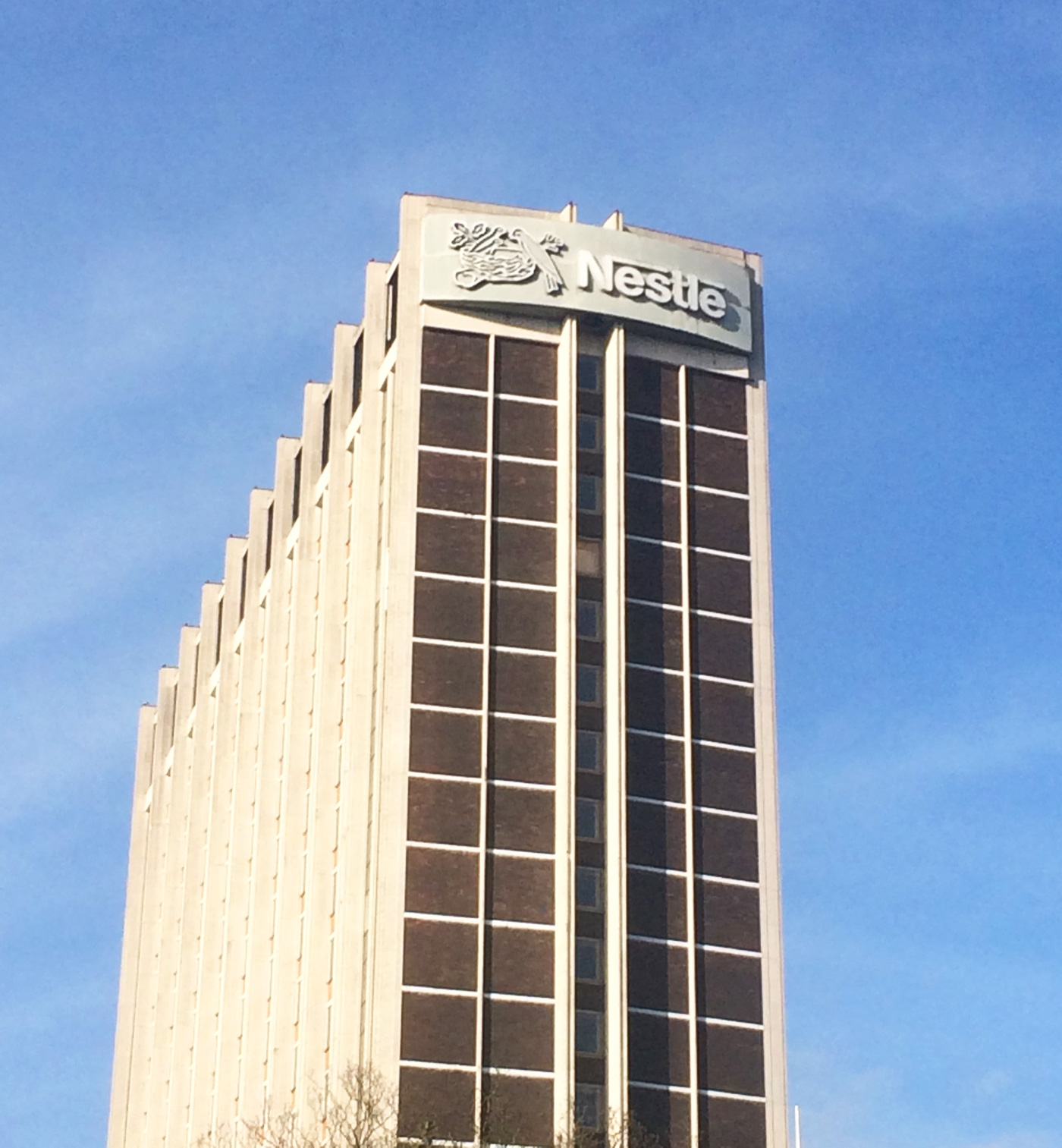 That's not all that's in store for us art hungry Croydonians. We are currently seeing a series of art installations pop up along our wonderful Surrey Street Market and beyond. Plus the most exciting plan of all is for a new gallery. Sorry… a new and huge gallery planned to redevelop the Fairfield Halls underground car park space. At 27,000 sq foot, it'll be the largest subterranean art gallery in Europe – yes Kevin even joked that everything needs to be the biggest in Europe. Leading name on the table is Substratum (just under the top layer, where you find all the diamonds and minerals).
We asked Kevin, what comes after the new gallery. Will he be done with Croydon and ready to move on to another area, a bit like the Mary Poppins of the art world? For him it's not a business model, it's personal, and as Croydon is his hometown he feels that what he's doing here will never be finished. (Although he would quite like his own magic umbrella, just like Mary Poppins).
Last but certainly not least we quizzed Kevin on Croydon:
Croydonist: A pint at Matthews Yard, the Oval or the Ship?
Kevin: Matthews Yard.
Croydonist: Shopping – Whitgift Centre, Centrale or the Purley Way?
Kevin: Whitgift Centre.
Croydonist: Travel by train, tram or bus?
Kevin: Uber.
Croydonist: A film at David Lean, Grants, Fairfield Halls, or Lost Format Society?
Kevin: Lost Format Society.
Croydonist: Dinner at Alberts Table, Little Bay or Brasserie Vacherin.
Kevin: All of the above.
Posted by Angela and Julia